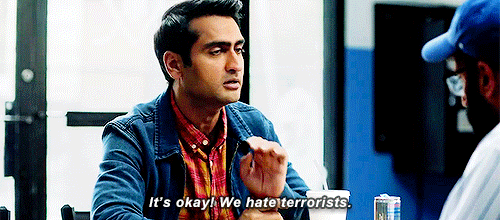 …………………………………………………
The Big Sick Movie Review
The Big Sick is a 2017 romantic comedy drama film directed by Michael Showalter and starring Kumail Nanjiani. It is a hugely overrated movie.
………………………………………………….
"For your files. Your X-Files.
That's your favorite show, huh?
The truth is out there!"
………………………………………………….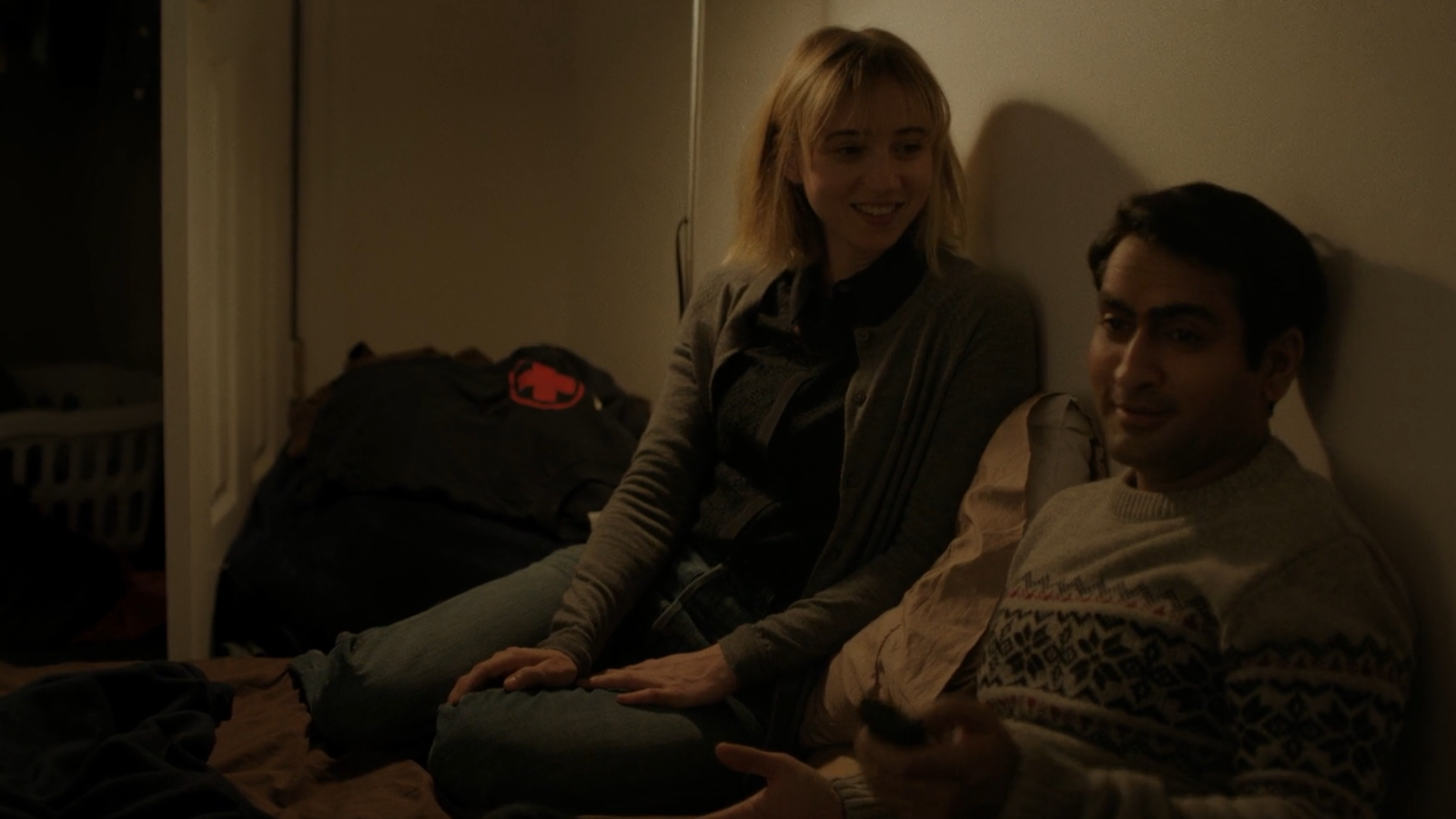 ………………………………………………….
In this world obsessed with political correctness, of course a movie about the relationship between a Pakistani man and an American woman is going to receive acclaim. But this was in concept basically 'My Big Fat Greek Wedding', just less comedic and more dramatic in tone. So it isn't particularly original and although I am honestly quite interested in this subject matter, it was unfortunately not well utilized at all. Let's just say that this isn't 'Ali: Fear Eats the Soul'.
The Big Sick has its moving parts and it also has a pretty observational approach in dialogue and script as at times it really understands this issue and the speech that Kumail gives to his parents was spot-on. It is a delicate subject and it was mostly dealt with smartly and subtly.
However, the movie was a slog to sit through. It wasn't dull per say, but it was unnecessarily long. Two hours was surely not needed for this very simple story. The movie should have been simpler in the plot, runtime and its number of characters.
Speaking of characters, Kumail Nanjiani is a pretty good actor, but I am just not a fan of him. I liked his character though and I have to say that he gave a pretty good performance. As for his girlfriend, really not a fan. I understand where she was coming from, but she still seemed like a bitch to me and was too cruel to Kumail. And the fact that she is in a coma for the majority of the movie certainly doesn't help her matter.
………………………………………………….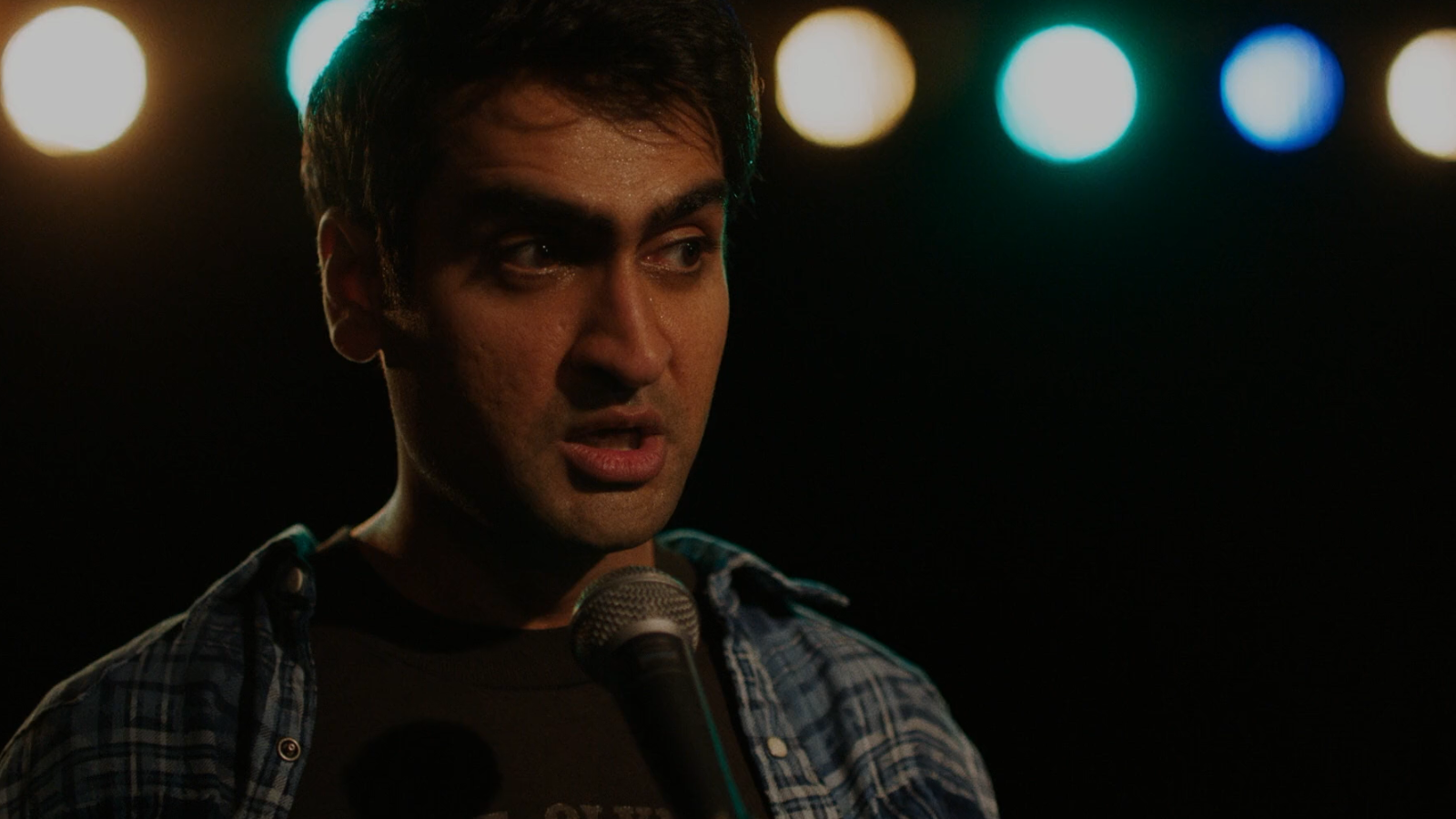 ………………………………………………….
Her parents were a bit too over-the-top, especially the mother. They were fine, but they took too much of the runtime without a doubt. Kumail's parents were much more interesting, especially in the role reversal of mother and father in a way.
The Big Sick is definitely well acted and mostly well scripted with good dialogue, but it's a film that never establishes a proper identity. Let me explain. By introducing darker themes such as parental disownment and girlfriend in a coma, it became way too dramatic/melodramatic and the tone was just never properly established. The film never, ever decided whether it's a romantic comedy or a drama which was problematic to say the least.
The Big Sick is a solid, but highly troublesome movie. It is very well acted, sometimes quite observational and with a particularly strong dialogue and even the script. Some of the conversations were superb. However, the two-hour runtime was just unnecessary, Emily was very unlikable to me and the film never decided whether it wants to be a drama or a romantic comedy and thus the end result is one giant mish-mash affair.
My Rating – 3.5