……………………………………………….
Million Dollar Baby Movie Review
Million Dollar Baby is a 2004 drama film directed by Clint Eastwood and starring himself alongside Morgan Freeman and Hilary Swank. It is such a great, really powerful film.
"Maggie always did like taking 'em out in the first round"
……………………………………………….
It is about a boxing trainer who helps an amateur boxer become a professional. Let's just say that I usually dislike boxing movies, but this movie I really loved because it is so much more than a mere sports flick. It is above all a moving, very sophisticated drama that benefits from some excellent character work and some great themes. It deals with euthanasia, mistakes from the past as well as grief in such a phenomenal way and it is such an involving, really well done story.
……………………………………………….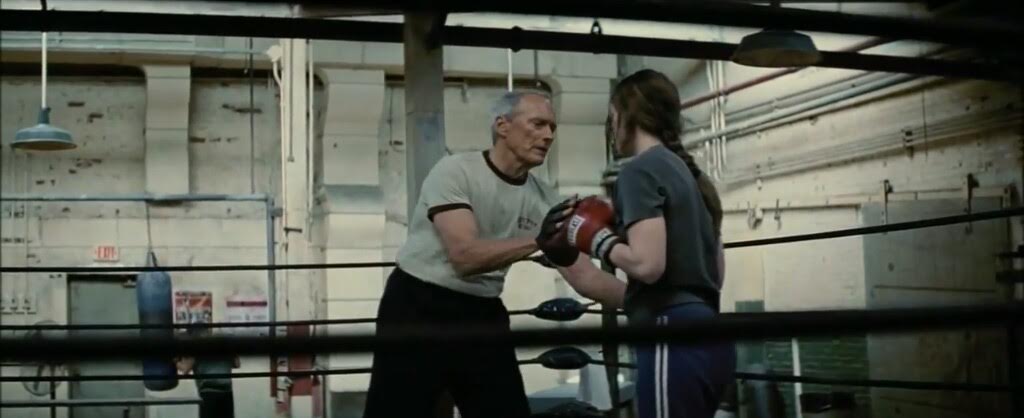 ……………………………………………….
The characters are fantastic. The character development in Million Dollar Baby is exceptionally strong. To me, Frankie is the main character and he is such a fascinating, nuanced and realistic character. His problems are all really well dealt with and his relationship with Maggie is the heart and soul of the movie. Speaking of Maggie, she is very likable and you root for her throughout the whole flick. And Eddie is simply great as he interacts with both of them wonderfully and is such an endearing person.
The acting is absolutely fantastic. All three of these actors are typecast and although that bothered me at first, I came to really respect their work here as all three of them gave magnificent performances. Hilary Swank gave one of her best performances here and is constantly great. The same goes for Morgan Freeman who is really wonderful here. As for Clint Eastwood, the same goes for him as well. He gave probably the best performance of his career in this movie, playing such a complex and strong character.
……………………………………………….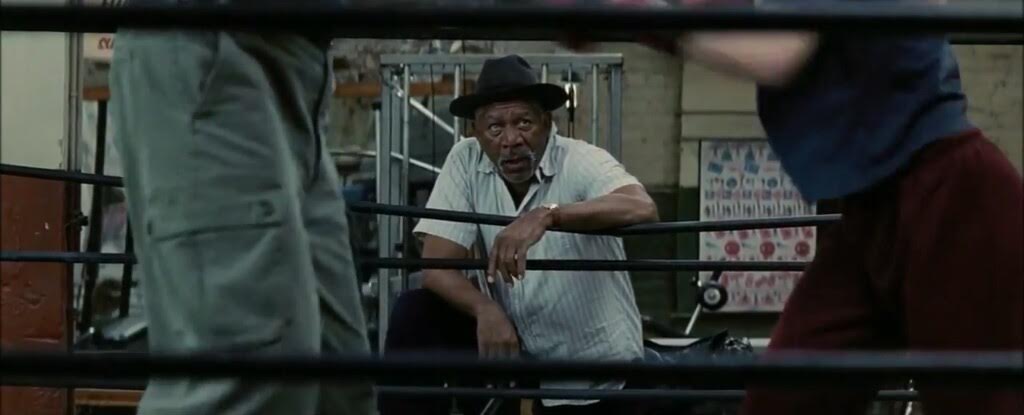 ……………………………………………….
Million Dollar Baby succeeds as a sports movie because the sports scenes here are really well executed and I was quite invested in them despite me disliking this sport. But it succeeds as a drama most because it is so well written with such a phenomenal, really sophisticated screenplay. As for melodrama, I liked that quite a bit here and it really is a devastating, incredibly sad movie that is one of the most heartbreaking films of the decade. However, I found that the movie was a bit too depressing and difficult to watch during its third act and the ending was also dragged out in my opinion.
Clint Eastwood's directing here is just fantastic and this is such a superbly directed work. The acting is top-notch and the score I loved as it was quite moving at times. The pacing is also quite solid, though the ending should have been shorter. The movie is also pretty engaging except for the beginning which isn't. Its emotion is for the most part well handled. It does go into overly maudlin territory in its ending, but that ending is also genuinely moving and powerful. The dialogue is terrific, the script is stellar and the film is overall really well made.
……………………………………………….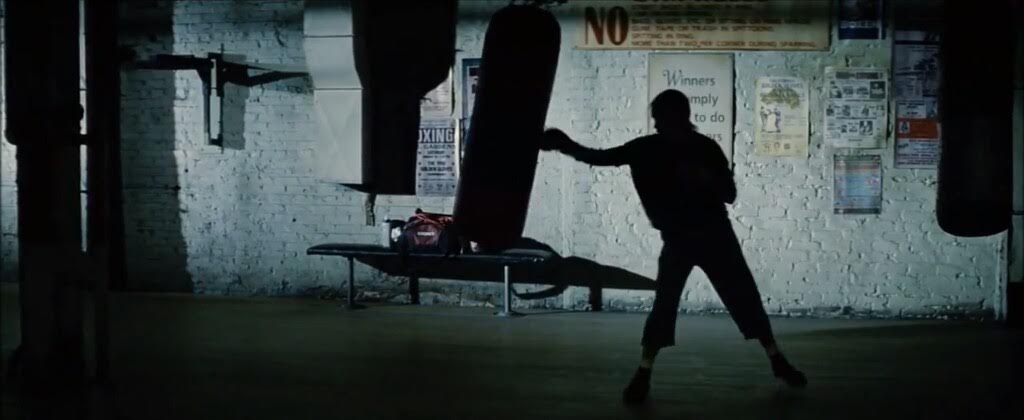 ……………………………………………….
The film received seven Oscar nominations and it won for Best Picture most deservedly. In fact, this is one of the most deserved Best Picture winners of the decade without a doubt. Morgan Freeman and Hilary Swank both deserved their Oscars and Eastwood's win for directing is certainly justifiable as he did such a great job here. And of its three nominations, all three are very much deserved. It truly is a powerful, very good movie that really surprised me not only with its quality, but also with its script, emotion and entertainment value as it really is so involving to watch. It is one of the finest films of 2004 for sure.
Million Dollar Baby is too depressing, but mostly very powerful in its emotion and so well written with a superb script. Morgan Freeman, Clint Eastwood and Hilary Swank all gave amazing performances, their characters are so well developed, the drama here is incredibly engaging and moving to watch, the score is great and the directing is fantastic. It is such a stupendous movie that is one of the most deserved Best Picture winners of the decade.
My Rating – 4.5
……………………………………………….