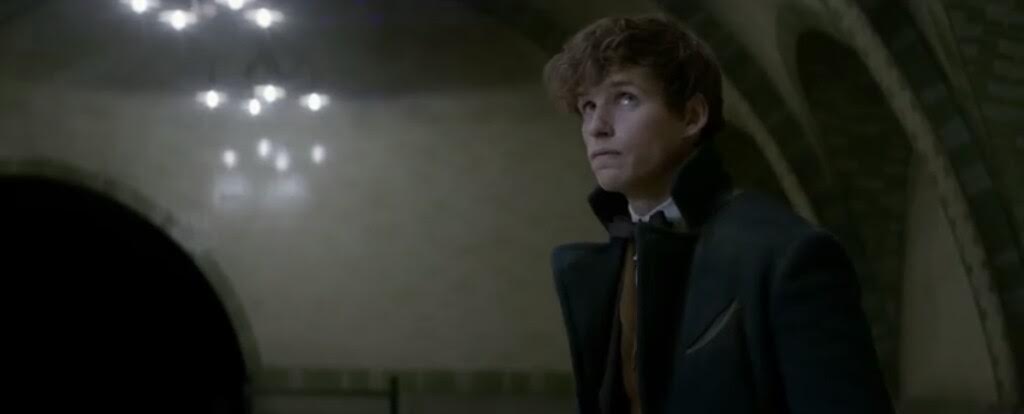 ………………………………………………………………..
Fantastic Beasts and Where to Find Them Movie Review
Fantastic Beasts and Where to Find Them is a 2016 fantasy film which is the ninth installment in J. K. Rowling's Wizarding World and the first in this new franchise. It is directed by David Yates, it stars Eddie Redmayne and Colin Farrell and it is such a satisfying movie experience.
………………………………………………………………..
"We're going to recapture my creatures before they get hurt.
They're currently in alien terrain surrounded by millions of the most vicious creatures
on the planet – humans."
………………………………………………………………..

………………………………………………………………..
After five years from the previous Harry Potter movie, we finally get a new one. I've waited for Fantastic Beats for years and the wait paid off and I've had a blast watching it in the theatre as it is mostly such a tremendous film. It follows Newt Scamander who comes to New York in 1926 with a case full of magical creatures and some unfortunately escape. The film then follows that subplot, but it mostly focuses on the Ministry and the Obscurus (which is the new term I will touch upon later) while setting up its sequels with Grindelwald.
Needless to say, it is a very rich film in terms of storytelling. It touches upon many things with many different storylines and populating the world with many new characters. Now because I love the 1920s, I was fascinated watching a Harry Potter movie set in that time period as it was beautifully conveyed. I also liked the setting of New York and that we now learn the American side of witchcraft and wizardry. This film sets the template for the others to follow beautifully and it is the film that definitely enriches the Wizarding World both in terms of world building and in terms of characters. And even though I loved that about it and it is an ambitious film, I still felt longing for Hogwarts as I really identify this series with that castle which is why the sequence in which they mentioned it was the one which made me smile the most.
………………………………………………………………..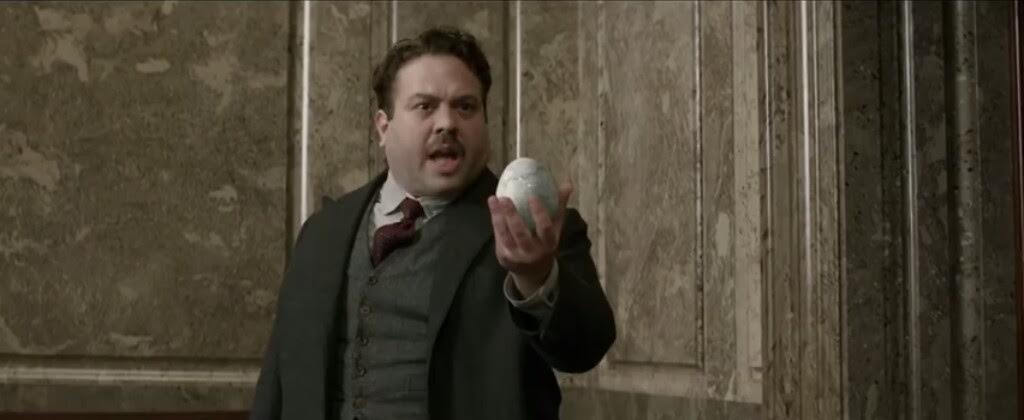 ………………………………………………………………..
Let's talk about each and every character. Newt Scamander is actually my least favorite as he isn't as fleshed out as the other characters are. He is solid and sometimes quite likable, but he should have been better developed. Tina Goldstein is at first a bit irritating as this overly serious MACUSA worker, but she eventually softens up a bit and becomes much more sympathetic in the process. I liked the relationship between these two as it was quite moving.
But the film, surprisingly enough, is much more memorable in its supporting characters as Queenie and Jacob are truly something special. She is so charming and so lovable and such a wonderful soul and every time she smiled, I smiled too. The casting was also brilliant as Alison Sudol embodies that 1920s Hollywood actress look just beautifully. But Jacob Kowalski is easily the finest character in the movie, at least he is in my opinion. And who would have thought that a day would come where we'll get a Harry Potter movie in which a Muggle (or No-Maj in American) is the best character. But it happened and he is fabulous. He is the kind of a man who is just such a kind, great soul and you just have to love him. He is also very funny and such a wonderful comic relief. And their romance is so strong that it is actually one of my favorite things in the whole movie.
Of course Grindelwald is excellent and it is such a shame that we won't see Colin Farrell in this role as he was just so good in it and actually gave the best performance of all of them. And even though the twist that Graves was Grindelwald was fairly easy to predict, it was still done right in a pretty well executed final sequence. I loved how they set up his character as they perfectly explained why he would find necessary to start a war. He isn't your typical, boring bad guy who wants to destroy the world. He is frustrated that the magical community has to hide from the No-Maj and wants to change that. Thus far, he isn't as terrible as he is going to become and I just loved his motivation and this whole conflict was excellent.
………………………………………………………………..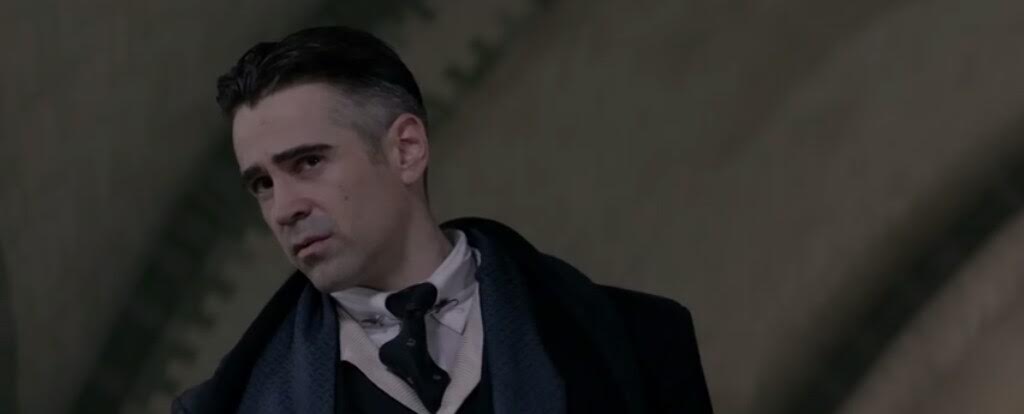 ………………………………………………………………..
Seraphina Picquery is an interesting character. She made some quite terrible choices and is actually a pretty bad president of MACUSA, but I liked that as it was a realistic development as, if you would recall, Britain isn't all that better either and both Fudge and Scrimgeour were very problematic leaders. But more on the two countries later on.
I wasn't all that thrilled about the No-Maj characters such as Henry Shaw, but they will obviously play a big role in the later installments. But for now, they were underutilized. But it wasn't a flaw as not everything can fit in within the two and a half hour time limit. I also loved the mention of Leta Lestrange and I found that part of Newt's past quite fascinating.
As for the Obscurus, I found their inclusion to be a two-edged sword honestly. An Obscurus is the repressed energy of a child, known as an Obscurial, who is forced to repress their magical talent through physical or psychological abuse. Now obviously this ties well with the American history of witch persecutions etc. But the visual presentation of it I found to be quite uninspired and typical in its dark, black matter. And that also led to less actual duels with the wands which I found quite frustrating to be honest as I love those and though some of the action was pretty entertaining and intense, most of it wasn't as memorable as I hoped it would be.
………………………………………………………………..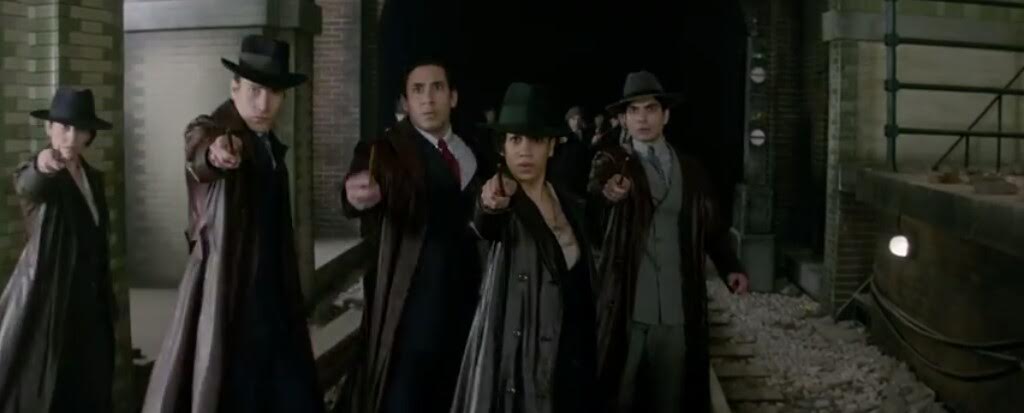 ………………………………………………………………..
But I still found the emotional side to this phenomenon pretty compelling and Credence is a very well utilized, troubled character and the audience can truly sympathize with him. Everything with him being tortured by his mother was emotionally powerful and devastating and this whole conflict is so well utilized and we finally saw how the non-magical community feels about the wizards and how cruel they can be.
As for the titular beasts, they are mostly great owing to some pretty good special effects and charming personalities and looks. Of course the highlight is Niffler and his obsession with glittery objects produced many hilarious sequences. He is not only the best, but also the cutest, funniest and most certainly the best visualized creature in the movie. Occamy is so memorable as well and such a great Asian influenced dragon with cool looks to it and the way to capture it is really intriguing and that scene was wonderful. Bowtruckle is so endearing and one of them is pretty dependent on Newt and I just loved those pretty heartwarming moments between the two. As for the other creatures, they are all pretty magical and the entire scene in the suitcase is the most enchanting in the movie as we get to know different creatures from different habitats and all are truly magical and charming.
The creature that is not magical is Erumpent. Wow, did I not like this one and most especially the sequence surrounding him. Not only is that entire scene oh so stupid, ridiculous and totally pointless, but it is also filled with some sort of silly animal sexual humor which was just awful in my opinion. And that scene pinpoints to the biggest issue of Fantastic Beasts – its tone. To me this movie is probably the most childish of all the Harry Potter movies as it just has way too many silly scenes and some are filled with quite juvenile humor. Some of those scenes were not great, but some were pleasant and childlike more than childish. But the problem is that it is a tonally uneven work as it jumps from one very kiddy scene to the next pretty dark scene with death and torture in just a moment basically.
………………………………………………………………..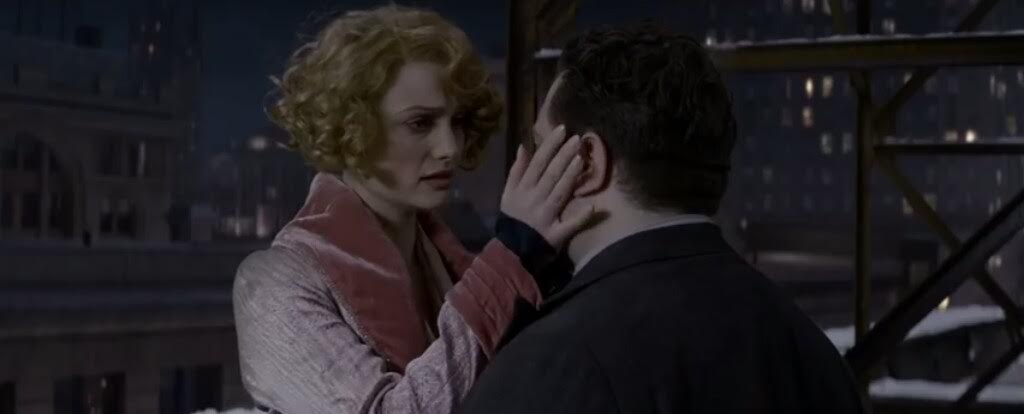 ………………………………………………………………..
Another smaller problem is the pacing which is sometimes quite problematic. It is mostly solid, but you can't deny that it takes its time to get there owing to a slower beginning and it most certainly has an overly prolonged conclusion with multiple endings in it. But I liked that as it shows us that the stories of these characters are finished and that there won't be more of them in the sequels. The payoff was emotional and the goodbye scene between Newt and Tina was moving. But of course everything about that last scene with Queenie and Jacob was a winner. Touching and just beautiful in every way, it was a perfect way to end this magical journey and to finish the stories of these highly endearing people.
The film definitely is emotional and I just admired how they gave us a Muggle character who was awesome in every way and never as bad or as insufferable as the Dursleys were. His childlike wonder coupled with goofy persona added a lot to him being as great of a character as he ended up being. But him losing memory in the end was heartbreaking and finally we see a movie that revolves around Muggles and the relationship between these two people. So well done.
Let's talk about the Americans and their wizarding community. It was a great touch to show that they need Wand Permit and how they govern themselves by a bunch of rules and regulations in contrast to the British. But what I found very interesting is how the Americans were portrayed as a backwards society in comparison to the British wizards and witches. Not only do they have ridiculous sorts of punishment, but they also have very weak governing and control over magical children and they basically let the No-Maj people seriously damage those children which is the case with Credence. That was odd, but again an interesting approach which I honestly found fascinating.
………………………………………………………………..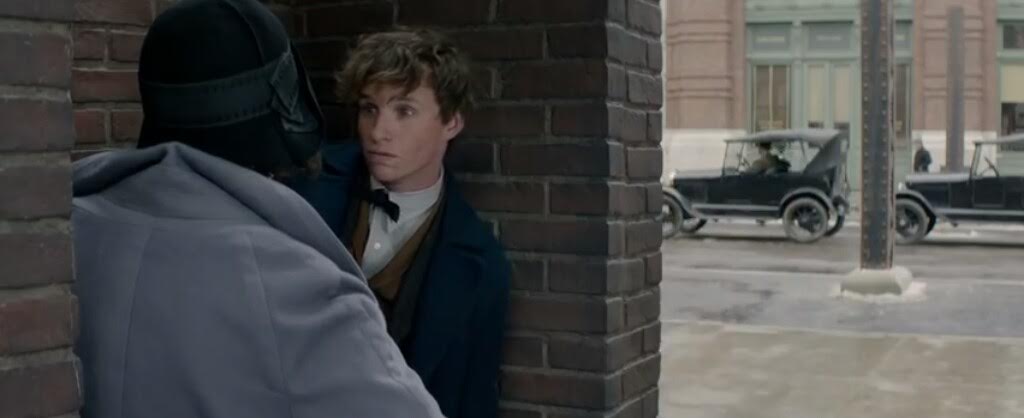 ………………………………………………………………..
I liked Fantastic Beasts' cast and crew. No matter what some say, I found its cast of characters very memorable and this foursome is truly such an endearing group. And to me the acting is excellent. Eddie Redmayne is quite weak actually, but all of the others are very good with Farrell giving the finest performance. But Katherine Waterston and Alison Sudol are excellent and very charming in their great roles and Dan Fogler is memorable in every scene he's in. The score is superb and not only magical, but also perfectly fitting in with its time period which is beautifully brought to life with a gorgeous attention to detail and amazing world building. I also liked the direction in this movie which is something I didn't expect from Yates and is actually his best work yet in the franchise. Fantastic Beasts isn't as good as the first three HP movies, but it most certainly is better than all of the succeeding five entries.
Fantastic Beasts and Where to Find Them is tonally uneven and quite childish in some scenes in the first half, but everything else here is terrific. The casting is spot-on with most of the performances being excellent, the new characters are all so memorable with Queenie and Jacob being such endearing people, the action is solid if not as great as it should have been, the world building and attention to detail are top-notch and they brought this time period and setting beautifully to life. The film is also rich in terms of storytelling with multiple storylines all well crafted, it is sometimes quite magical and heartwarming, the score is wonderful and it is overall such a satisfying first chapter in this new franchise which perfectly sets up its sequels, but can also stand on its own just fine.
My Rating – 4.5
………………………………………………………………..