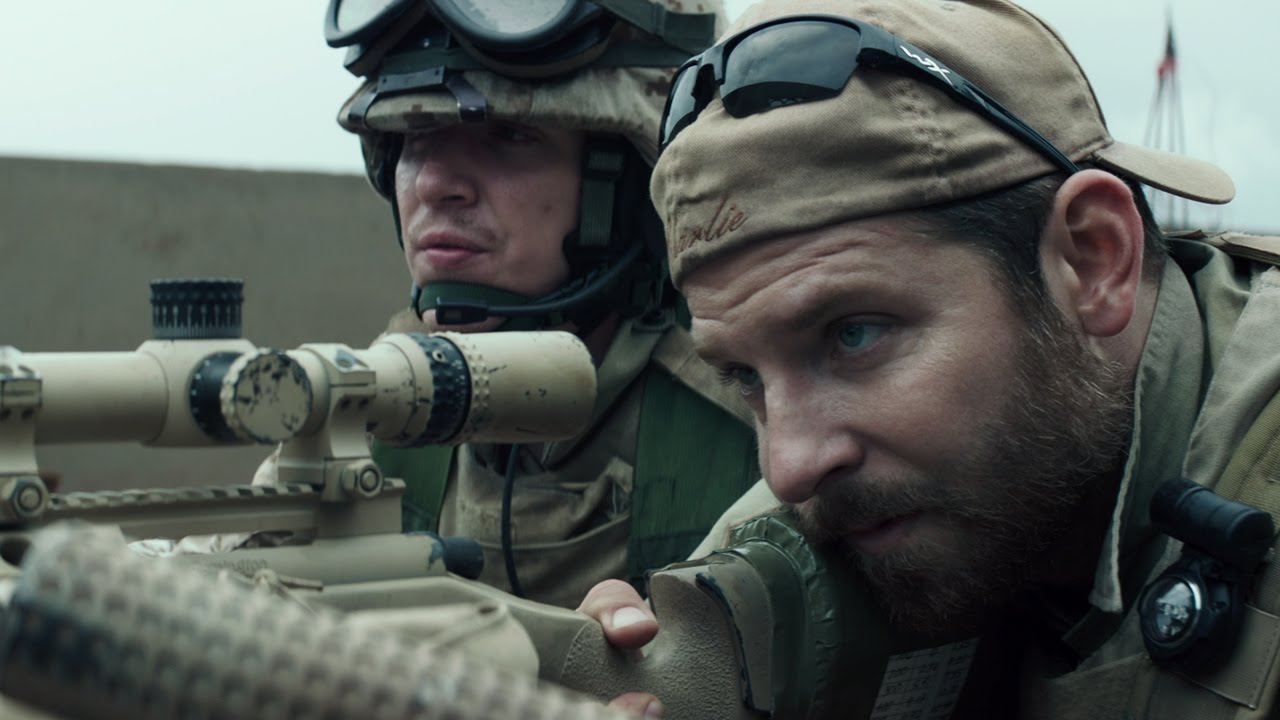 …………………………………………………
American Sniper Movie Review
American Sniper is a 2014 biographical war film directed by Clint Eastwood and starring Bradley Cooper in the title role. The film was nominated for Best Picture and it is another one of those political, propaganda American films that are so overrated and unwatchable even.
………………………………………………….
"I need you… to be human again. I need you here"
………………………………………………….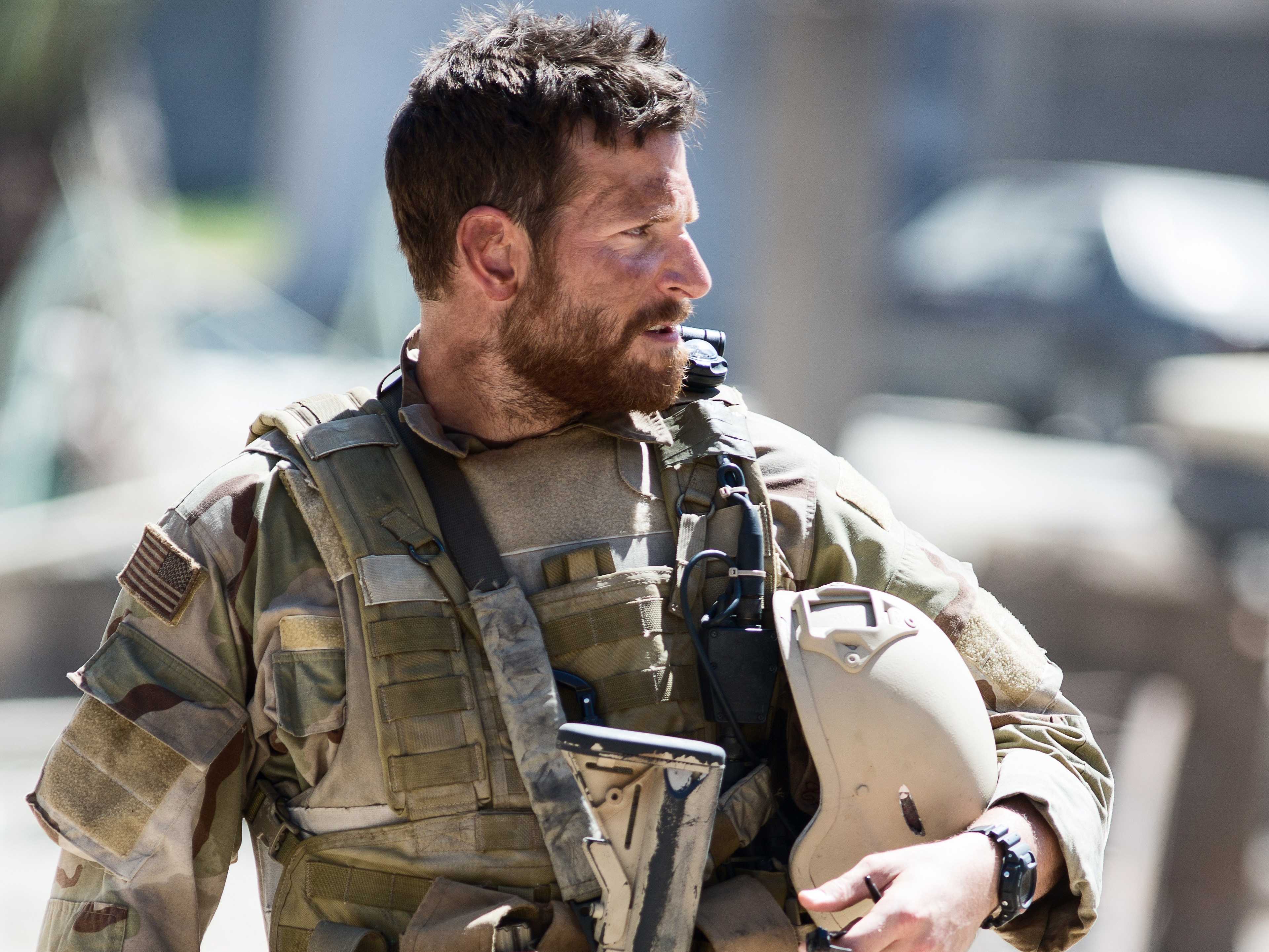 ………………………………………………….
The story follows Chris Kyle played by Cooper who is a sniper in the Iraq war and everything about the plot feels overly familiar and rehashed thousands and thousands of times. The story is also incredibly boring and not only overly patriotic and of course a propaganda piece, but it can literally make you fall asleep how boring and incredibly uninspired it is.
The characters are, along with the plot, forgettable. All of them are underdeveloped and pretty bland and typical. As for the acting, it is nothing to write home about and Cooper's performance, while good, is very overrated to say the least. I do not see a point in nominating him three years in a row which is exactly what the Academy did in the period from 2012 to 2014 where in reality, all those three performances from this film, 'American Hustle' and 'Silver Linings Playbook' are not that worthy of any nominations and especially awards. He is definitely a good actor, but not one of the greatest, that's for sure.
………………………………………………….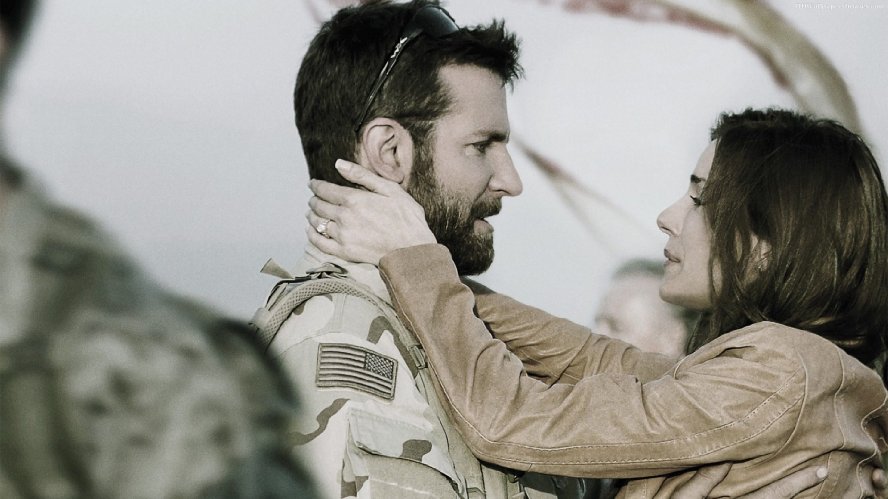 ………………………………………………….
The direction here is also pretty uninspired as are the technical aspects. The editing is of course problematic because the movie lasts for too long and the movie never showcases any excitement, entertainment factor or originality and professionalism to it which is why I do not understand the praise it got. Well, I guess I do understand because Eastwood made it and Cooper is in it and it is patriotic so of course Americans were going to see it in droves regardless of its quality which just goes to show what an incredibly and even to the point of a sickness that nation's patriotism level is. It really is disturbing.
American Sniper has a boring story that is uninspired and typical, forgettable characters and bland technical aspects, but it is also incredibly patriotic, way too tedious and clichéd and of course overrated in the worst way possible leading to a film that did not deserve any of its nominations and that is one of the most overrated films of the entire year.
My Rating – 2
………………………………………………….