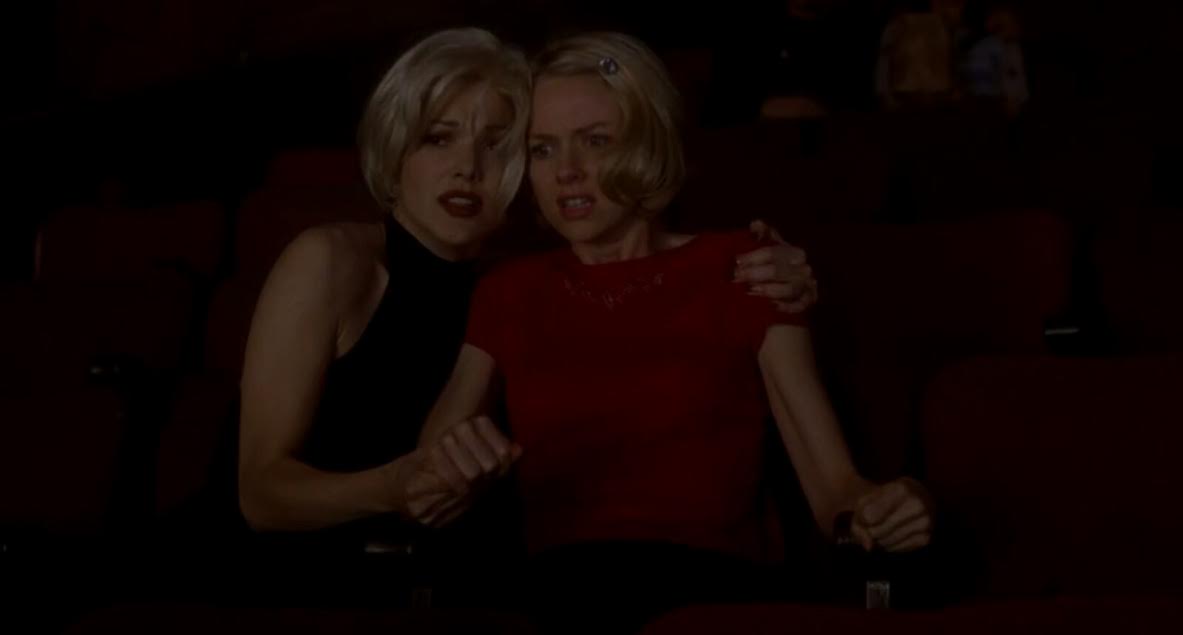 ………………………………………………………………..
Mulholland Drive Movie Review
Mulholland Drive is a 2001 mystery thriller film directed by David Lynch and starring Naomi Watts and Laura Elena Harring. It is such a mediocre, extremely overrated movie.
………………………………………………………………..
"When you see the girl in the picture that was shown to you earlier today, you will say, "this is the girl".
The rest of the cast can stay, that's up to you. But the choice for that lead girl is NOT up to you.
Now… you will see me one more time, if you do good.
You will see me… two more times, if you do bad. Good night"
………………………………………………………………..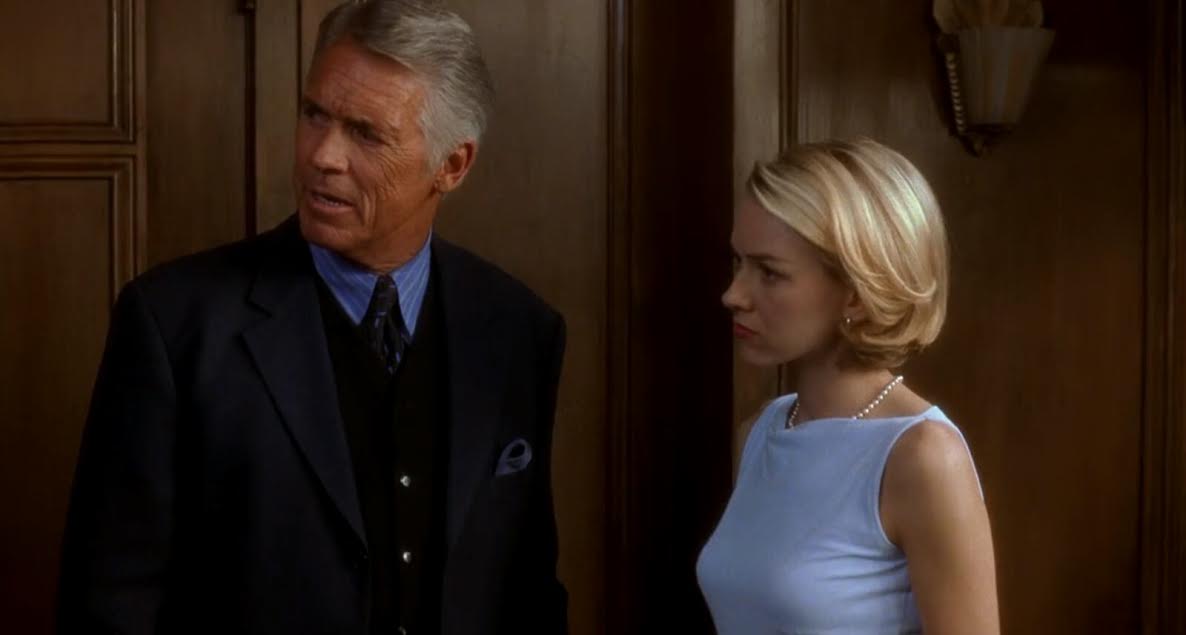 ………………………………………………………………..
The plot of Mulholland Drive is non-existent and therefore I won't go into it thoroughly. This is one of those movies that have very difficult to understand narrative, but that narrative is either pointless or frankly annoying and that 'artsy, cool' presentation of it is just a facade. The movie may fool some, but it never fooled me as I found it pointless and stupid from the get-go.
The characters are so underdeveloped and basically non-entities. Rita is typical and Betty is so inherently problematic. I get that she is naive and a warm person and although she is an archetype from a different time, those women exist and portraying them isn't a problem. But what is a problem here is how she is stupid when it comes to Rita and I never really understood why she would help her, let alone get entangled in all the crap that goes with her. And the rest of the characters are all not worth talking about as they are totally unimportant.
………………………………………………………………..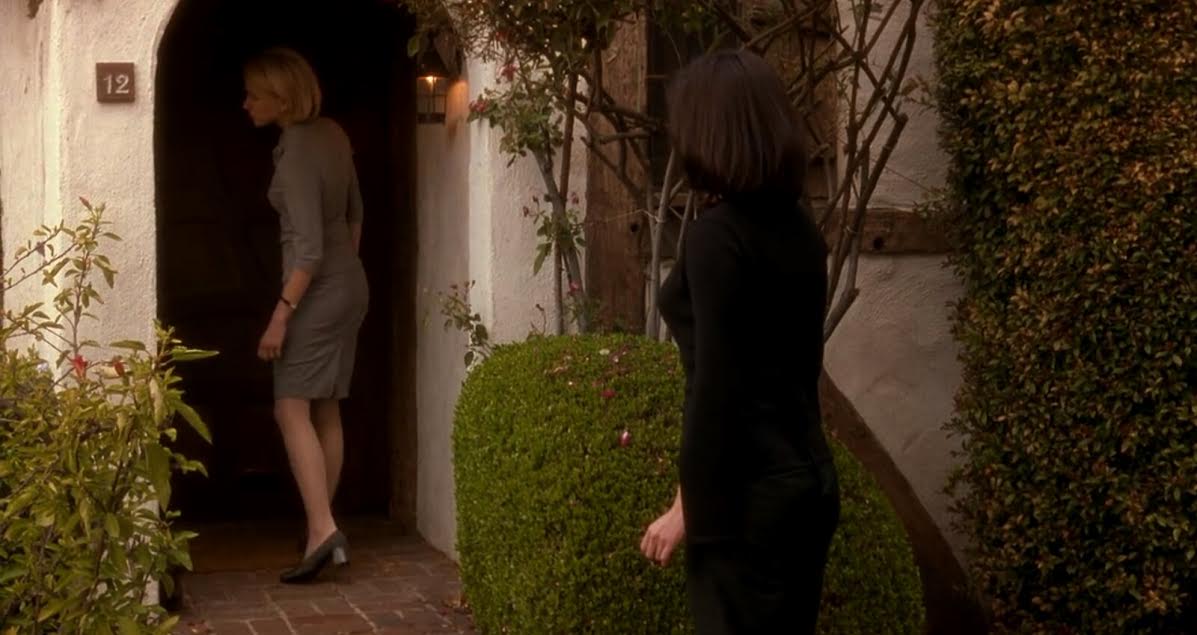 ………………………………………………………………..
The thing that infuriated me most in Mulholland Drive has to be its lesbian relationship. I found the two falling in love with each other totally ridiculous and never real. I found it to be a product of previous eras, mainly the 80s and 90s, where the director lets one of his fantasies unfold on screen and we get the fantasy and fetish instead of an actual loving relationship. That is so frustrating to me and a big reason why this movie feels dated, even for its time.
I never found its noir elements particularly present to call it a neo-noir film. This is basically a mystery and even more so a thriller, a very annoying psychological, erotic thriller. But I have to admit that as a mystery, it works, at least to some degree. Some of the elements and scenes here were so memorable and very intriguing. The first half has that wonderful, otherworldly mysterious quality to it which is why I found its second half to be unfortunate. Whereas the first half is conventional, well made and even involving, the second one abandons any plot structure, meaning or point and it becomes a giant, overly artistic, incomprehensible and ultimately mediocre mess.
………………………………………………………………..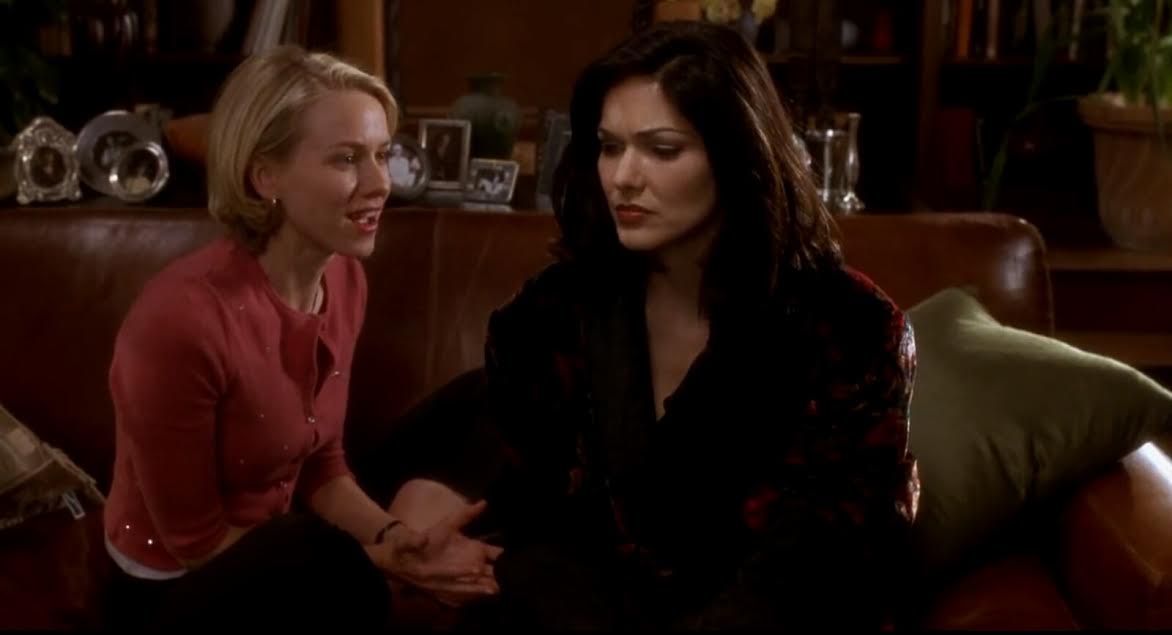 ………………………………………………………………..
Naomi Watts gave a solid performance in an unflattering role and the others did a good job as well. But the characters are so poorly written that the actors are wasted. The tone is pleasantly mysterious at first until deciding to go into a needlessly trippy territory. The movie is original, but mostly in a bad way. And I wouldn't call its running time excessive as there is a lot going on here to justify it, but the second half is so infuriating and uninvolving that I found it dull nonetheless. Needless to say, this is far from the director's best works and it is one of the most overrated films of the 21st century.
Mulholland Drive has some intriguing sequences and the first half is pleasantly mysterious, but the second half is so pointless and stupid and the movie is mostly a mediocre effort from the director with such an infuriating and dated 'artistic' approach to it, poor characters and a very annoying outcome. It is one of the most overrated films of the decade.
My Rating – 2.5
………………………………………………………………..