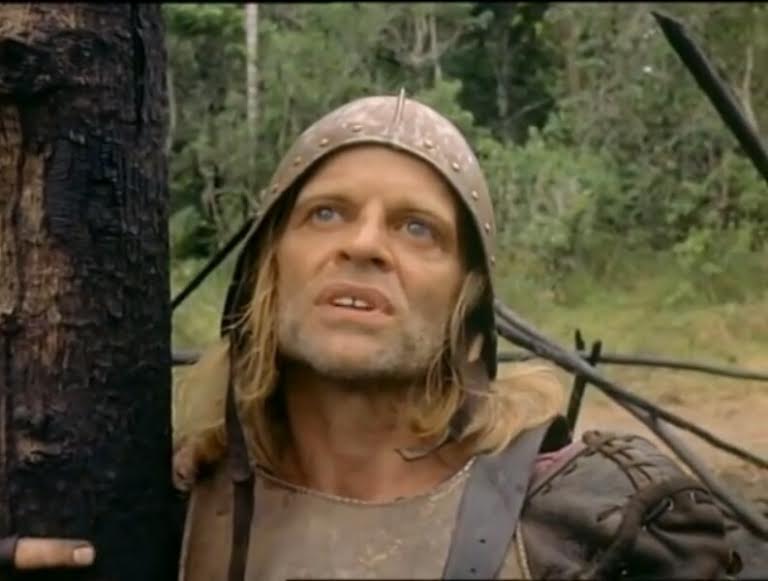 ……………………………………………………………………..
Aguirre, the Wrath of God Movie Review
Aguirre, the Wrath of God is a 1972 German epic film directed by Werner Herzog and starring Klaus Kinski. It is such an overrated, very disappointing movie.
……………………………………………………………………..
"I am the wrath of God. Who else is with me?"
……………………………………………………………………..
It is about the group of conquistadores in the Amazon jungle searching for the legendary city of El Dorado in 1560. The plot itself is fine and that ending is definitely powerful, but the problem here is that I really disliked the use of minimalist story and dialogue as it led to a much weaker film. It is just so slow, so dull that I was bored by it throughout the whole running time.
……………………………………………………………………..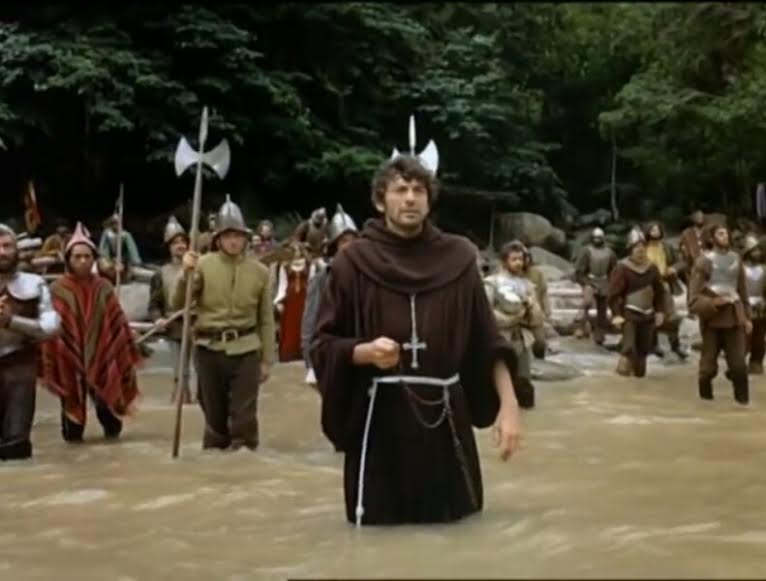 ……………………………………………………………………..
The characters are also pretty forgettable. The only character that gets some development is Lope de Aguirre who is the main and most developed character here, but even he should have been much better realized. There is just never any emphasis on characters here which is so annoying.
The same goes for acting. Aguirre, the Wrath of God is hailed for Klaus Kinski's performance and I just don't get that as I found his performance to be very disappointing and nowhere as great as the critics are saying. The character needed a great performance and he just did not get one.
Another problem here is that I never bought this, I never bought the characters and its supposed realism as to me it evidently felt like a movie production. I respect the filmmakers immensely for filming on the real location, but that did not lead to a realistic feel to the movie as unfortunately it still felt fake to me as I saw that those people were actors. That took me out of the movie completely.
……………………………………………………………………..
……………………………………………………………………..
Aguirre, the Wrath of God is a technically great movie and its technical achievements are the standout aspects here. The imagery is superb and even more so because it is real and I loved that about it. The dialogue is pretty good, but unfortunately too sparse. The cinematography is great as is the directing and I liked its overall look and feel. It is awfully paced as it is dreadfully slow and it is authentic, but never using its premise and its visuals to tell a great story which is unfortunate. I got what Werner Herzog was going for here and that entire ending is truly a fantastic piece of filmmaking, such a great and memorable ending, but everything that came before it is too slow, too boring and too slight to be enjoyed more. It is a movie that thinks it is so smart when in reality it isn't. Needless to say, it is one of the most overrated German films, a movie that disappointed me so much.
Aguirre, the Wrath of God looks great and it has a memorable ending, but everything else here is subpar with not that great acting, a dreadfully slow pace and too minimalist dialogue and story. I got its appeal, but to me its greatness never really came to fruition to me and it is such an overrated, immensely disappointing movie.
My Rating – 3
……………………………………………………………………..