………………………………………………
Sweeney Todd: The Demon Barber of Fleet Street Movie Review
………………………………………………
Sweeney Todd: The Demon Barber of Fleet Street is a 2007 musical horror comedy film directed by Tim Burton and starring Johnny Depp, Helena Bonham Carter, Alan Rickman, Timothy Spall and Sacha Baron Cohen. It is solid, but far from the greatest Burton flicks.
………………………………………………
"I can guarantee the closest shave you'll ever know"
………………………………………………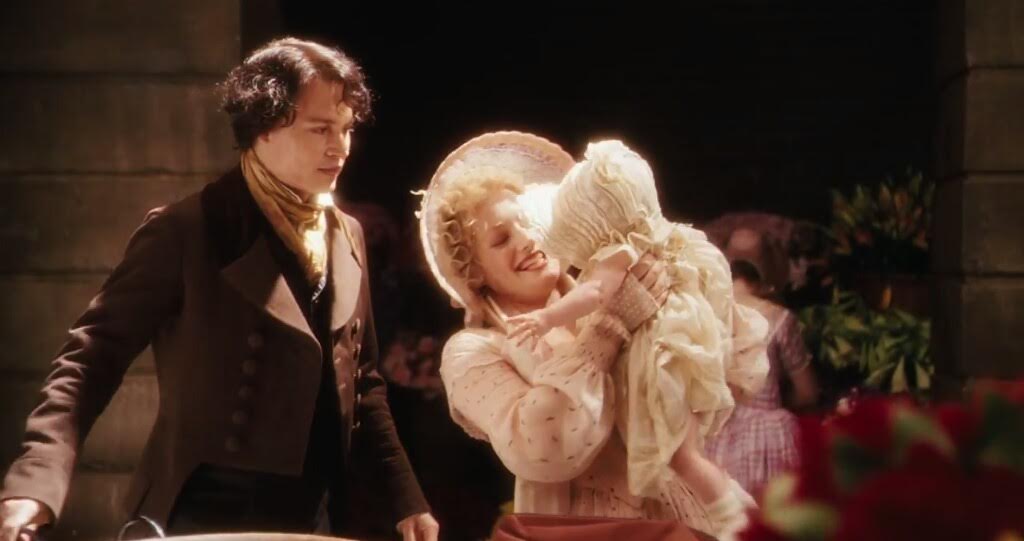 ………………………………………………
Sweeney Todd is about an English barber who is also a serial killer who murders his customers with a razor. This is a very weird movie which is expected from the director, but it isn't always pleasantly weird, but rather odd at times. That is most evident in its genres. This film thoroughly succeeds as a musical because it has some quality songs in it that are well sung and memorable. It also succeeds as a comedy of sorts as it does have a couple of funny moments in it. But what it doesn't succeed in is horror which is unfortunate as it needed strong horror elements. But it just wasn't scary or atmospheric to me. Instead, it was too violent and sometimes the gore was not only overwhelming, but also repulsive.
………………………………………………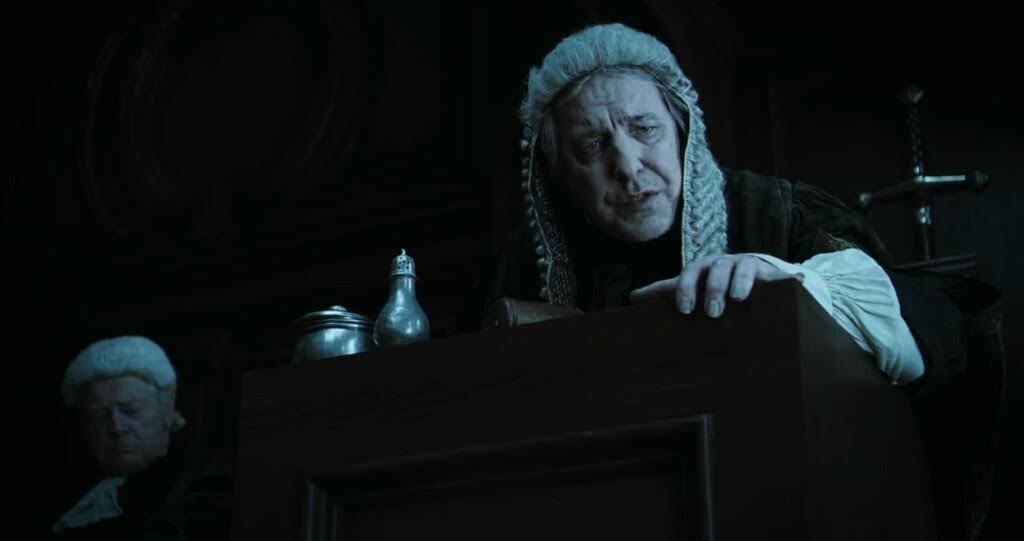 ………………………………………………
The titular character is a solid, albeit not that well developed creation. But the relationship between him and Mrs. Lovett is quite good. Speaking of her, I really liked her character as she is not only funny, but also an interesting mix of at times pleasant and scary, but mostly crazy and violent. Judge Turpin serves his purpose, but should have been stronger. Beadle is quite solid, Pirelli is memorable and Anthony and Johanna are an okay, but forgettable couple.
………………………………………………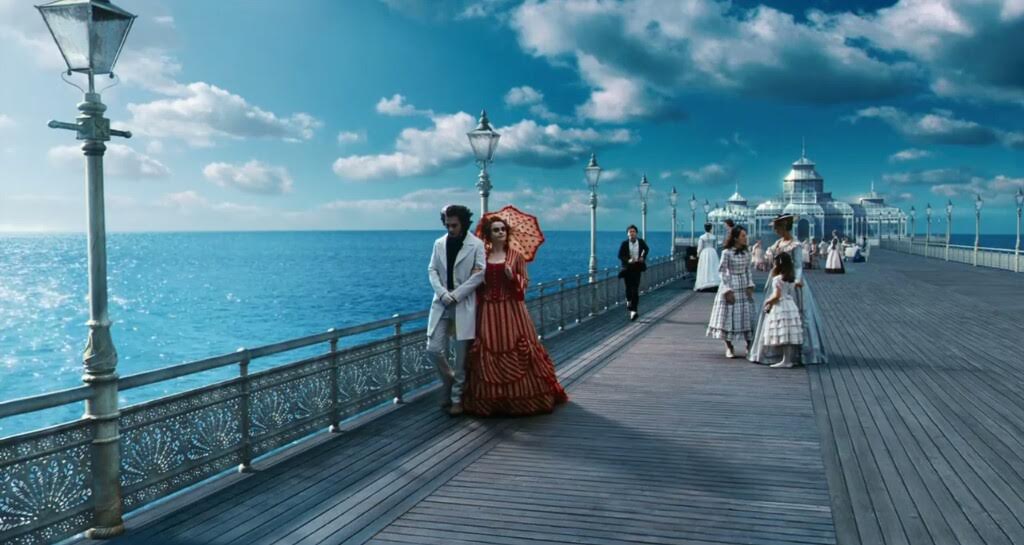 ………………………………………………
The acting is strong here with a fantastic ensemble cast. It is interesting for having more than a couple of Harry Potter stars in it which was fun to see. Johnny Depp is quite good in his role. This is a typical role for him, but it is atypical in the musical format as this is the first time that he sings in a film and he was quite solid in it. In fact, all of these actors did such a good job with their songs which is stupendous having in mind that they are actors, not singers. Helena Bonham Carter in particular is great here and her songs are the highlights. She is quite memorable as well. Timothy Spall and Alan Rickman are quite good and of course Sacha Baron Cohen is as pleasantly comedic and goofy as always.
Let's talk about the songs. No Place Like London is such a good opening number accompanied by an intriguing scene. It works great at introducing you to the movie and is one of the better songs here. The Worst Pies in London is also a solid, crazy song. Johanna is pretty good and it is a catchy, well sung tune. But all of the other songs are either forgettable, dull or overlong. And that was a problem as the movie is filled with a lot of songs. But at least those that are good are excellent.
………………………………………………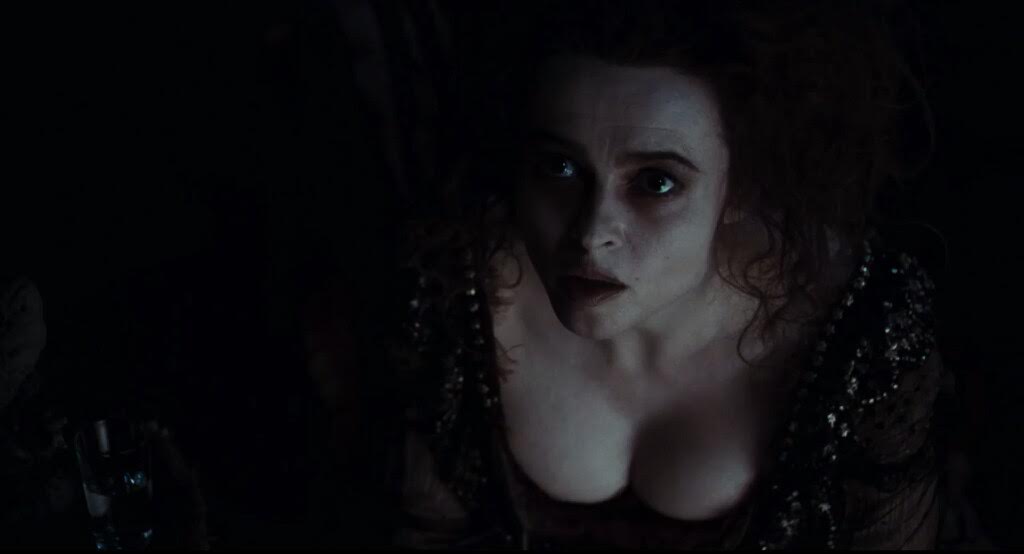 ………………………………………………
Sweeney Todd: The Demon Barber of Fleet Street has too dark photography which annoyed me. Yes, the darker visuals fitted its dark tone, but it was still too dark at times which is a problem most modern movies share unfortunately. But it is well filmed and very well directed by Burton who managed to make a pretty solid musical on his first try which is commendable. The tone is dark, but also sometimes quite humorous which I liked. The gore is overwhelming, but I really liked the imagery here and London looks great. It is well edited and involving to watch, but it should have been more dramatic and more emotional. Overall, it is a solid effort, but not one of Burton's best.
Sweeney Todd: The Demon Barber of Fleet Street is a solid and even commendable musical effort from Burton with an excellent ensemble cast, good imagery, some excellent songs and the film succeeds as a musical and also as a comedy as it is pretty funny and crazy at times, but it doesn't succeed as a horror because it isn't scary nor atmospheric, but rather relies on overwhelming and repulsive gore. Also, not all of the songs are memorable and the film is too weird at times. In the end, it is a solid, but far from great Burton flick.
My Rating – 3.5
………………………………………………