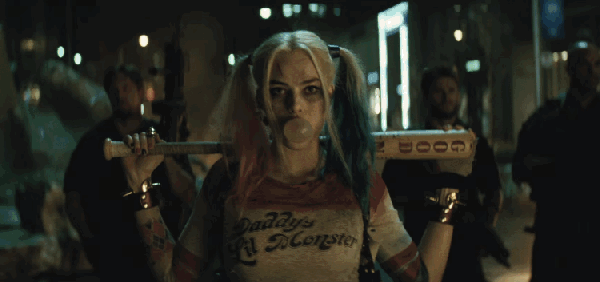 …………………………………………………
Suicide Squad Movie Review
Suicide Squad is a 2016 superhero film directed by David Ayer and starring Margot Robbie, Will Smith and Jared Leto among others. It is a frustratingly weak, though entertaining flick.
………………………………………………….
"Huh? What was that?
I should kill everyone and escape?"
………………………………………………….
………………………………………………….
Amanda Waller recruits a bunch of villains to save the world from a giant supernatural threat. And the constant use of the word "villain" meant that the film sounded childish and unsubtle. The overall story is of course just an excuse to feature major fights with all these famous characters, but it is serviceable as a superhero movie plot.
The bigger problem here are the characters. The characterization is so thin and actually rather poor for the most part and that was frustrating to witness. They had all these characters at their disposal and they couldn't properly adapt them to the big screen. The film is rushed, it has too much action and not enough calmer moments and thus the characters struggled.
The only excellent characters here are Amanda Waller, Deadshot and Harley Quinn. Amanda Waller is a terrific, very serious and capable character and I loved that Viola Davis played her and she did give a very strong performance per usual. Deadshot is also excellent, well developed and very well acted by Will Smith.
Harley Quinn, however, is the standout one and the biggest reason to see this film as she is simply fantastic. She is faithfully adapted to the big screen from the source material and becomes a memorable movie character in her own right. Everybody loves her and for many obvious reasons.
………………………………………………….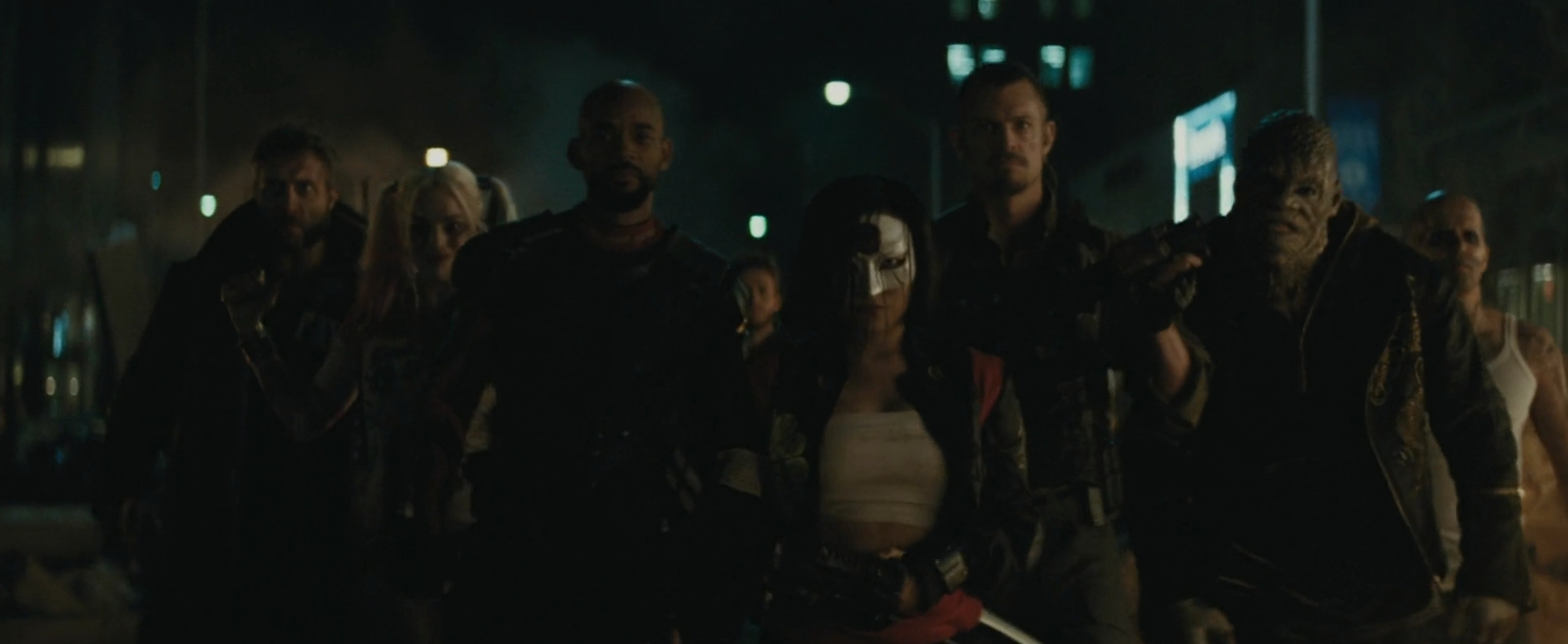 ………………………………………………….
Margot Robbie killed it in the role and basically became Harley. Such a phenomenal, charismatic performance. Harley here is funny, sexy, childlike and unforgettable. Whenever she appeared on the screen, she stole the show with so many hilarious quirks and lines.
Joker is frustratingly underused which is a shame as Jared Leto's Joker could have been the best live-action film version so far as he really excelled playing him and he is very memorable, creepy and crazy.
Rick Flag is entirely forgettable, the same goes for Captain Boomerang, El Diablo is somewhat better developed but with a weak, typical backstory, Killer Croc is memorable in looks but ultimately pointless, Slipknot is so forgettable and Katana is cool, but entirely underdeveloped. Enchantress is actually the worst character here as Cara Delevigne gave her worst performance yet in this role and the villain is just disposable, so annoying, not menacing at all and ultimately awful.
Suicide Squad is definitely very well scored and with many finely integrated musical cues. It is well acted for the most part and the action is most certainly good, though far from great. Some of the action scenes are highly memorable, but some took too much runtime.
………………………………………………….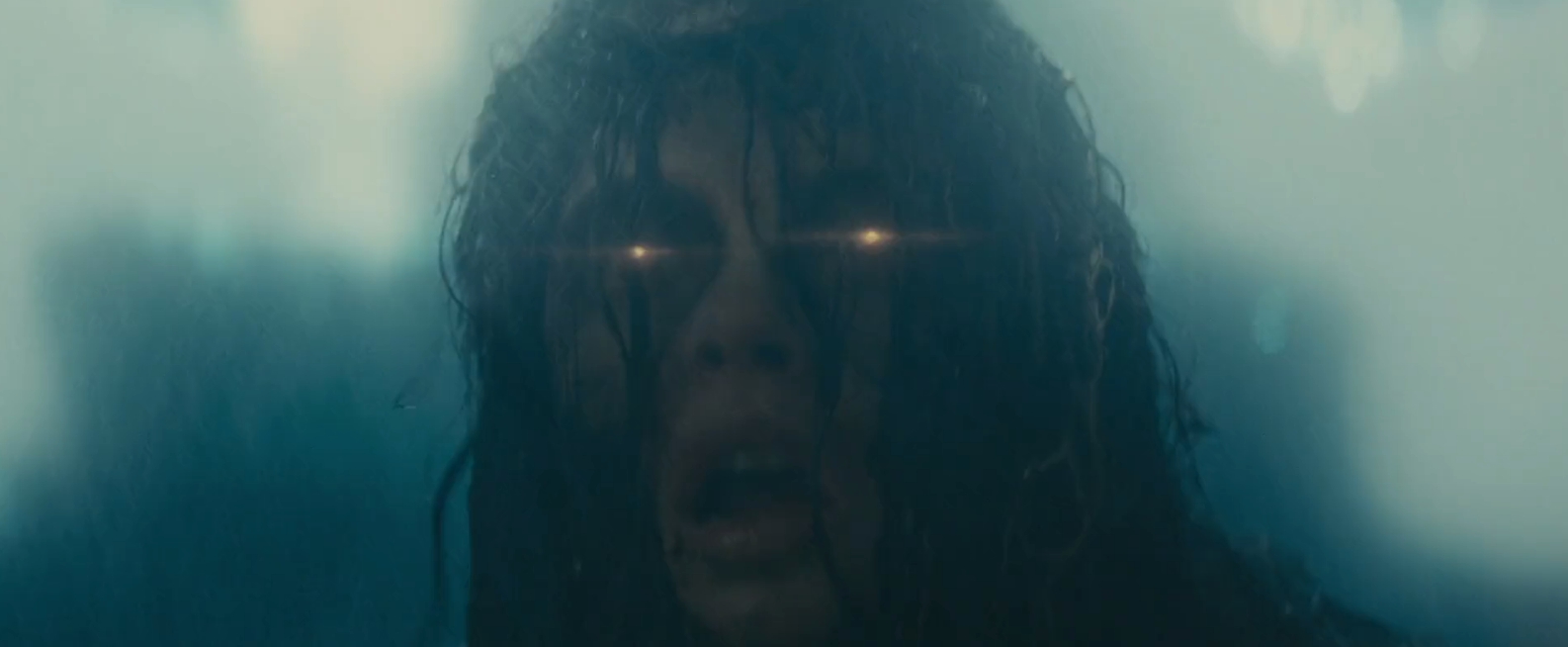 ………………………………………………….
The direction from David Ayer is so bad that he ruined this material in my eye. They should have hired a different director and the movie would have been much better. Some of the humor and the dialogue are great, but then again some of the lines are overly unsubtle.
The film also features a typical DCEU problem which is of course the third act which is again a giant CGI mess with too bombastic fights and a bad villain. They continue to do this and it is really getting frustrating.
Suicide Squad is such a missed opportunity for a cool, fun film. The film is still mostly entertaining, the score is very good, some of the action is memorable and the humor is solid. Viola Davis' Amanda Waller is excellent, Will Smith's Deadshot is very good and of course Margot Robbie steals the show in the role of Harley Quinn as the character is so fantastic that the film is worth seeing just for her alone. Jared Leto's Joker is very interesting and memorable, but ridiculously underused. All of the other characters are unfortunately entirely disposable and underdeveloped owing to very poor characterization, the script is weak and once again DCEU has a problem delivering a strong third act: the action is bombastic, the CGI is messy and Enchantress simply is a horrible villain.
My Rating – 3