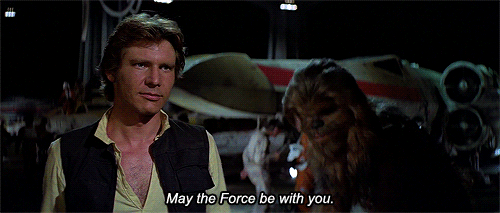 …………………………………………………
Star Wars: Episode IV – A New Hope Movie Review
Star Wars: Episode IV – A New Hope is a 1977 science fiction fantasy film directed by George Lucas and starring Mark Hamill, Harrison Ford and Carrie Fisher. It is the very first installment in the massively popular blockbuster franchise.
………………………………………………….
"May the force be with you"
………………………………………………….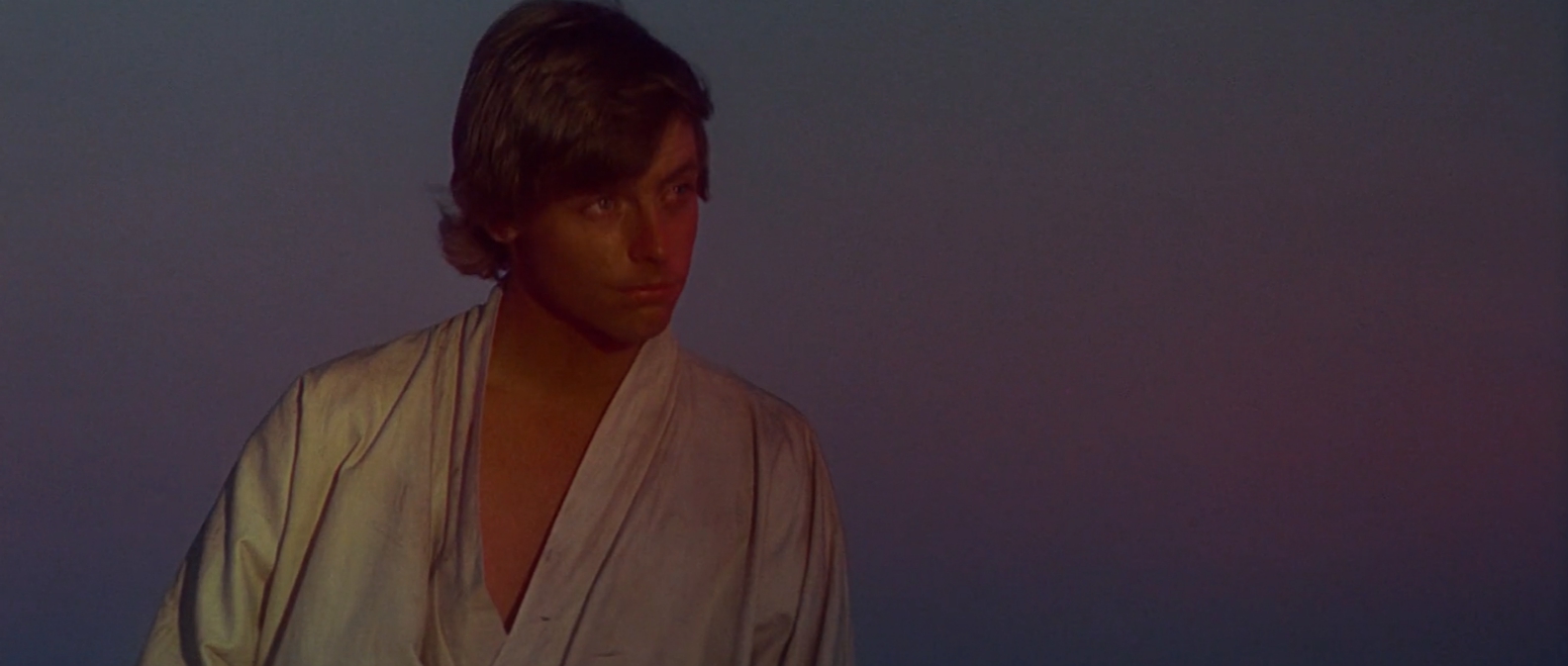 ………………………………………………….
So the story concerns the Rebel Alliance led by Princess Leia who attempts to destroy the Death Star. Luke Skywalker comes into the mix when he comes into contact with the droid who possesses some valuable information. The story is very good and interesting and it begins basically when 'Rogue One' ends. That film is a prequel to this particular story.
The storytelling is very good here. The film does not attempt to have any serious themes, message or deeper meaning or emotion and that is fine as it knows what it wants to do and it doesn't stay away from that. However, the main problem with the entire film is the excessive amount of action employed.
That is why A New Hope is an enormous influence on future filmmaking for better and for worse. It just has way too much action. For example, the entire third act with the battle scenes in particular was just way too long and it honestly bored me pretty quickly. It also employed some detours when the three were on the ship and it definitely needed a tighter, more involving and less action oriented narrative and approach.
………………………………………………….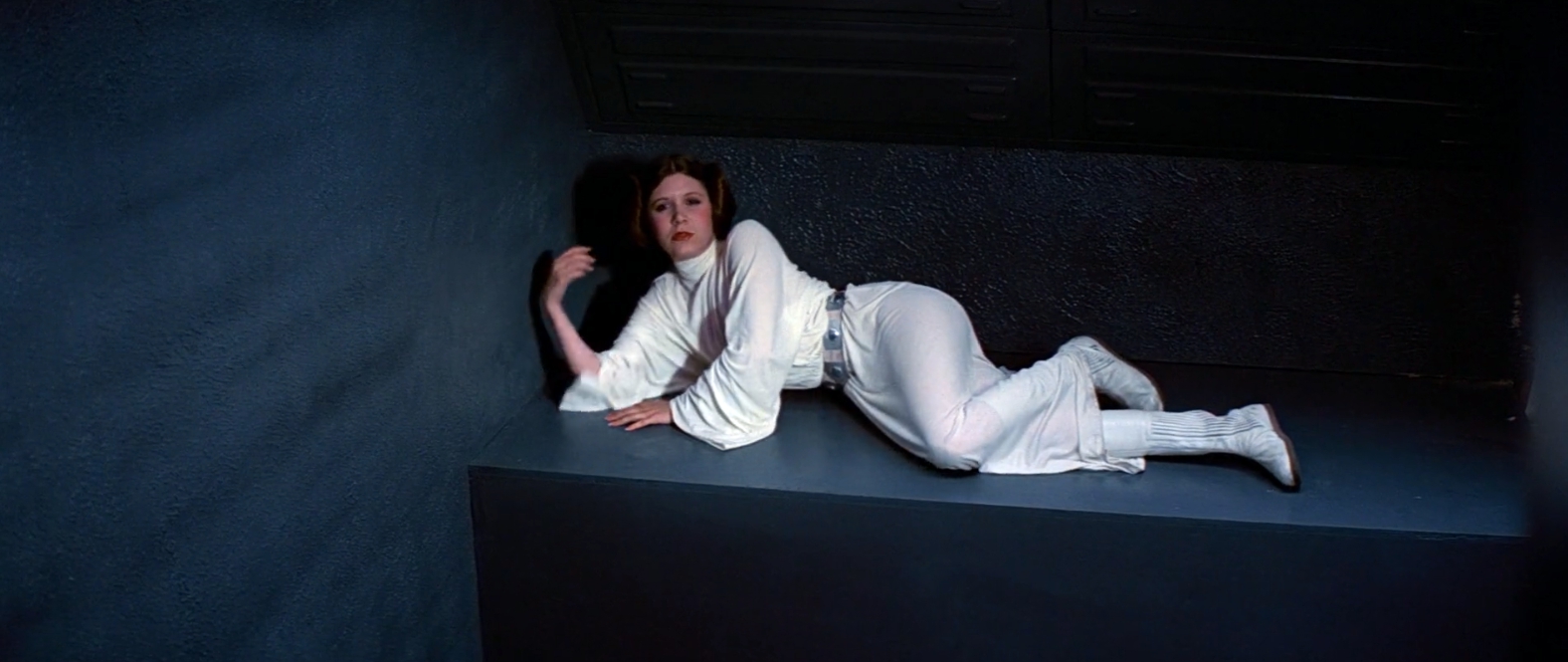 ………………………………………………….
Let's talk about these famous characters and actors. Luke Skywalker is as boring and as bland as most of these blockbuster heroes are. He is just a bland, tiresome entity and I dislike him quite a bit. That also stems from Mark Hamill's very mediocre performance, at least in this movie he was very weak.
Han Solo and Princess Leia are much better and much more memorable. Certainly this was typecasting as Harrison Ford always plays these cocky, charismatic characters, but this was one of the first, before the Indiana Jones franchise and thus I like him more than Indy. He can be funny, but still too arrogant for my taste.
Leia definitely is underutilized here, but excellent. She is basically a Disney Princess in a way, especially now that Disney owns this franchise. I like her quite a bit as she is competent, action oriented and brave while still retaining her womanly attributes, beauty and royal behavior. The interactions between these three were quite strong and Carrie Fisher is great in her signature role.
………………………………………………….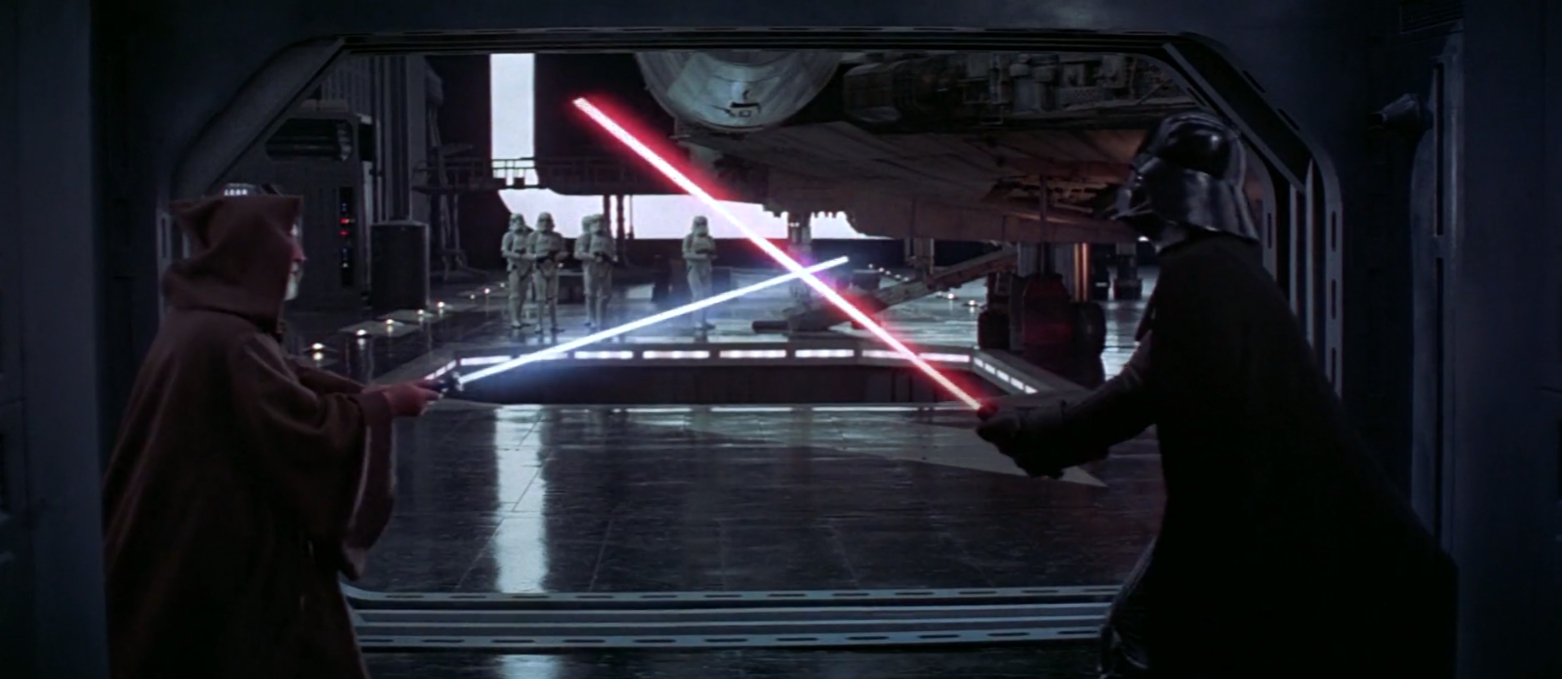 ………………………………………………….
Peter Cushing is solid as the villain and of course Darth Vader is iconic in terms of blockbuster villains and unforgettable and menacing in each one of his scenes. In my opinion this Obi-Wan Kenobi is not great because Alec Guinness obviously disliked being on the set, he did not understand the role and thus we got a very confused performance.
As for those cutesy characters, I still do think that they were just blatantly added for the appeal to the children everywhere, even in this first entry. Chewbacca is particularly forgettable and the worst costume effect of them all. C-3PO and R2-D2 are a fun couple with an interesting dynamic. The former is feminine and very talkative while the latter is cute and mute. They are definitely an interesting duo, but again overly utilized in too many scenes.
A New Hope has some of the best special effects of the older blockbusters, that goes without question. What they pulled off here was remarkable. The sets look great, the space battles and spaceships are awesome and so cool and of course the costumes and the practical effects are so detailed and carefully designed that they mostly aged remarkably well and they added realism to the picture that CGI is not capable of.
………………………………………………….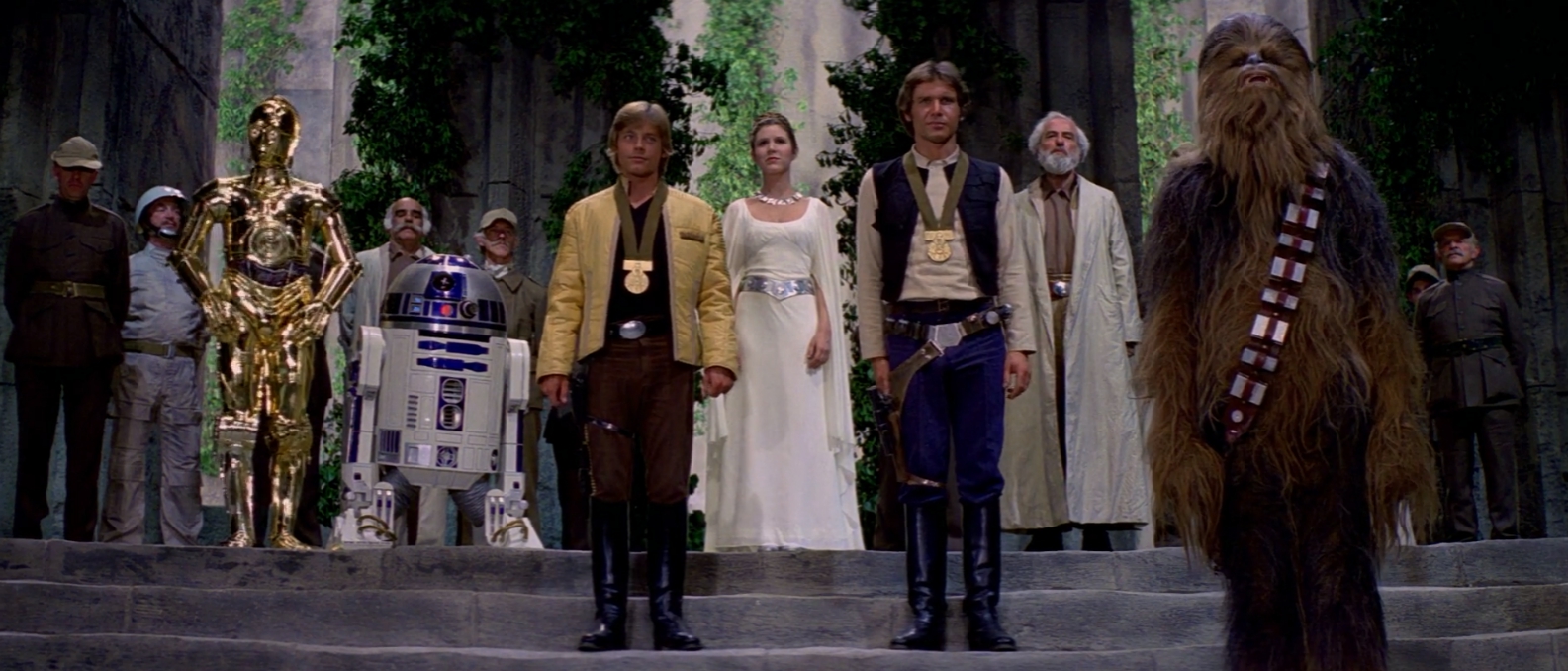 ………………………………………………….
That is why George Lucas should be respected for this film. He brought an entire new universe to the audience and they were captivated back then and still to this day. It is a mish-mash of older ideas, but an original mix nonetheless. It has way too much action and weak pacing, but one of the best scores in film history for sure as that iconic John Williams opening remains legendary and the rest of the pieces are pretty terrific themselves. It is a good first entry, but the second one is much better.
A New Hope is an extremely influential blockbuster for better and for worse as it brought the wonder and epic majesty of space operas to the world but it also brought too much action which is in this film overwhelming. It also has some detours and the pacing is bad which is why its successor is so much better. But still the film features some great characters, that iconic, legendary score from John Williams and extraordinary special effects which mostly aged remarkably well. The beginning and the ending are the highlights, but most of the third act with that overlong battle bored me leading to a good, but far from great first entry.
My Rating – 4