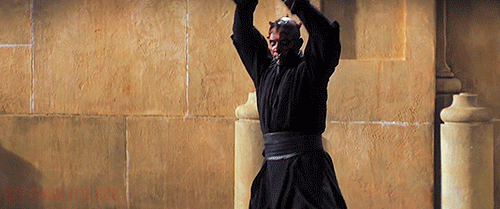 …………………………………………………
Star Wars: Episode I – The Phantom Menace Movie Review
Star Wars: Episode I – The Phantom Menace is a 1999 space opera film directed by George Lucas and starring Liam Neeson and Ewan McGregor among others. It is a first film in the prequel trilogy.
………………………………………………….
"Mom, you said that the biggest problem
in the universe is no one helps each other"
………………………………………………….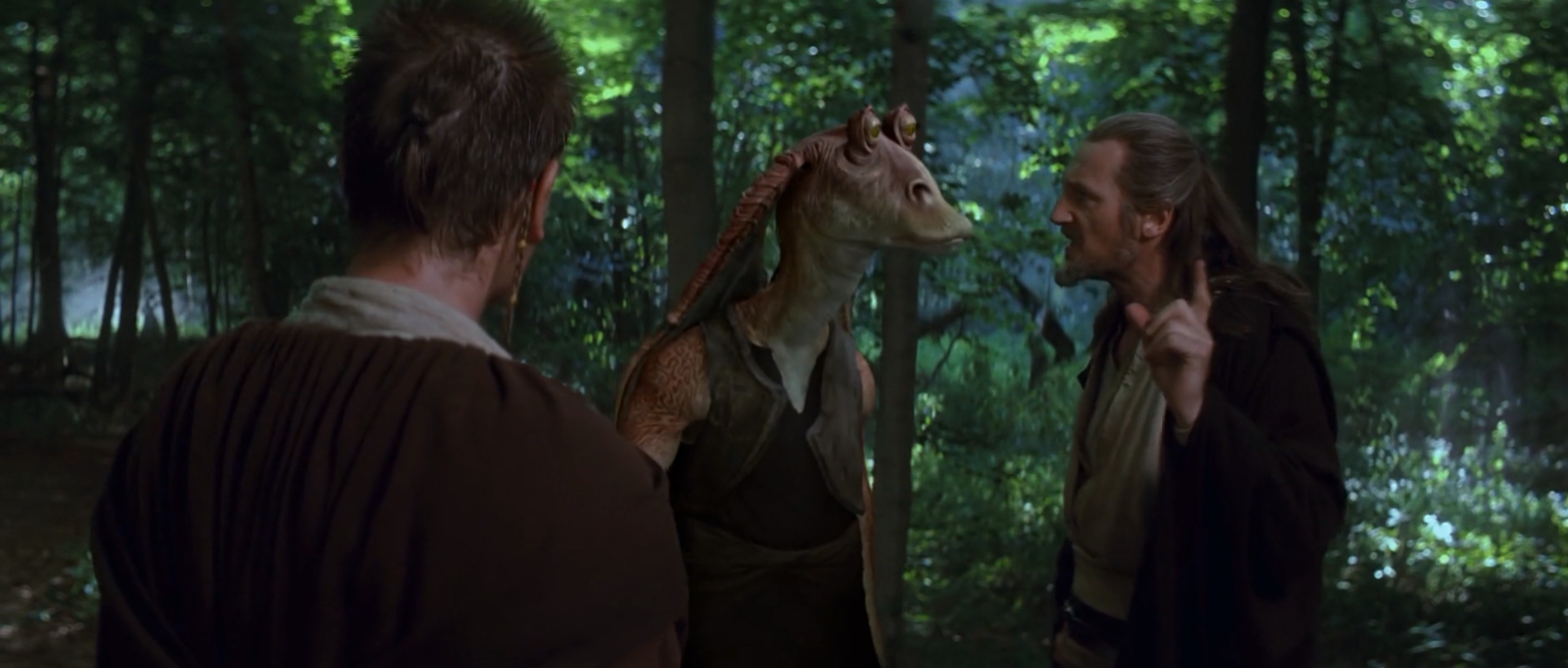 ………………………………………………….
Now I found this film to be okay and passable. Certainly not very good, but definitely far from bad as many do say. That is too harsh a statement as this film has a couple of standout scenes in it and those help it a lot. But nonetheless, most of it was a bore to me.
So it is a prequel set 32 years before 'A New Hope' and here we follow Anakin Skywalker as a kid and young Obi-Wan Kenobi with his master. Those two interested me as they were important. However, the other subplots are entirely unnecessary: either downright silly in the case of Jar Jar or downright tedious in the case of Padme. The one is too ridiculously childish and the politics was so pointless and not sophisticated at all but rather dull.
So let's talk about the characters. Some are pretty good, but some are definitely weak. I really liked Qui-Gon Jinn. He is an excellent, caring and memorable Jedi master and I loved his relationship with Obi-Wan. Liam Neeson gave the best performance in the movie for sure. Obi-Wan is also excellent and I really enjoyed Ewan McGregor in this role, actually much more so than Alec Guinness before him.
………………………………………………….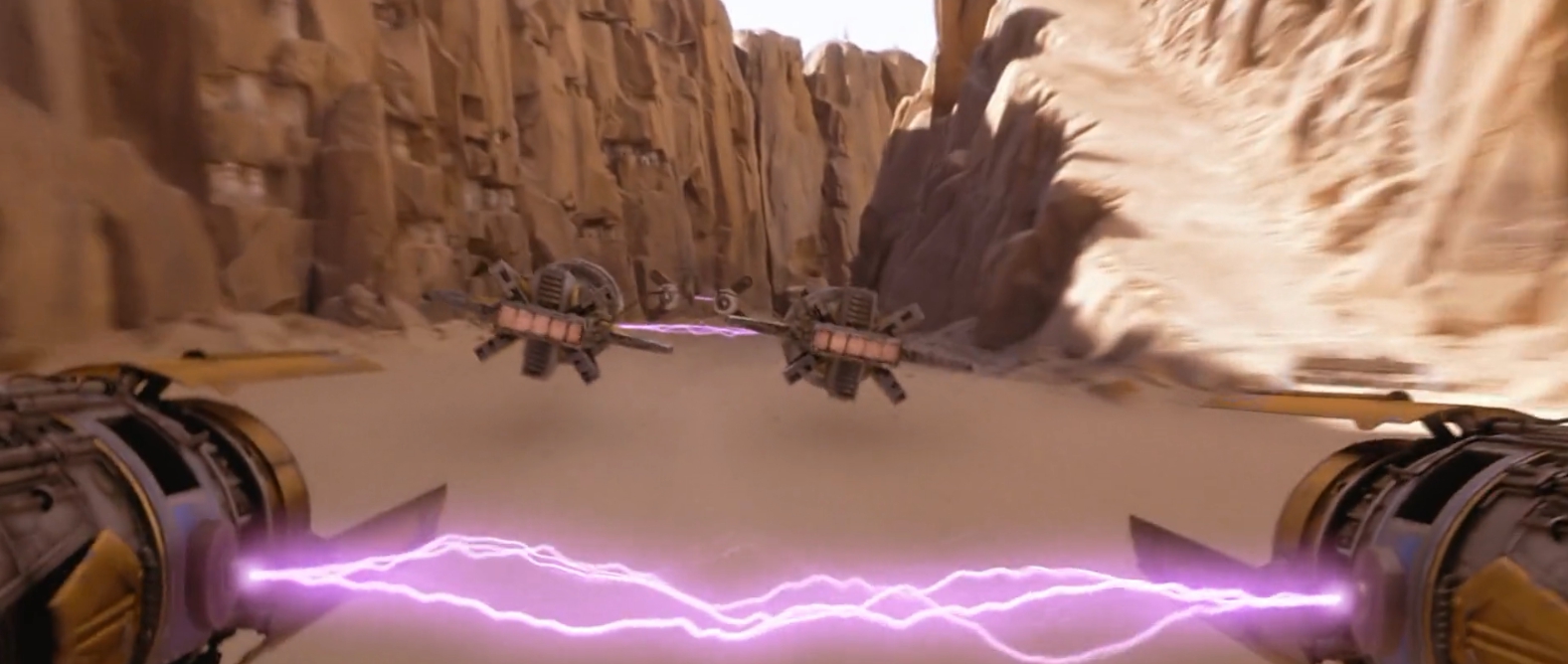 ………………………………………………….
Padme is bad, I never really liked her and her affection toward a kid basically is rather odd. And she is just a boring, underdeveloped character. Anakin is fine, but Jake Lloyd is so terrible in the role that he really hurt the entire character. I loved Palpatine and I wanted more from him and the same goes for Darth Maul who is underutilized, but so cool and a badass villain.
The robots are entirely forgettable here. Yoda is great of course, but he is better off as a puppet. And of course what is there yet to say that hasn't been said before – Jar Jar Binks is such a horrible creation. Not only is he never funny or endearing at all in any shape or form, but he is also oddly designed and his effect is the only one I did not like in the film. I really disliked his entire species and he ruined this entire trilogy unfortunately.
………………………………………………….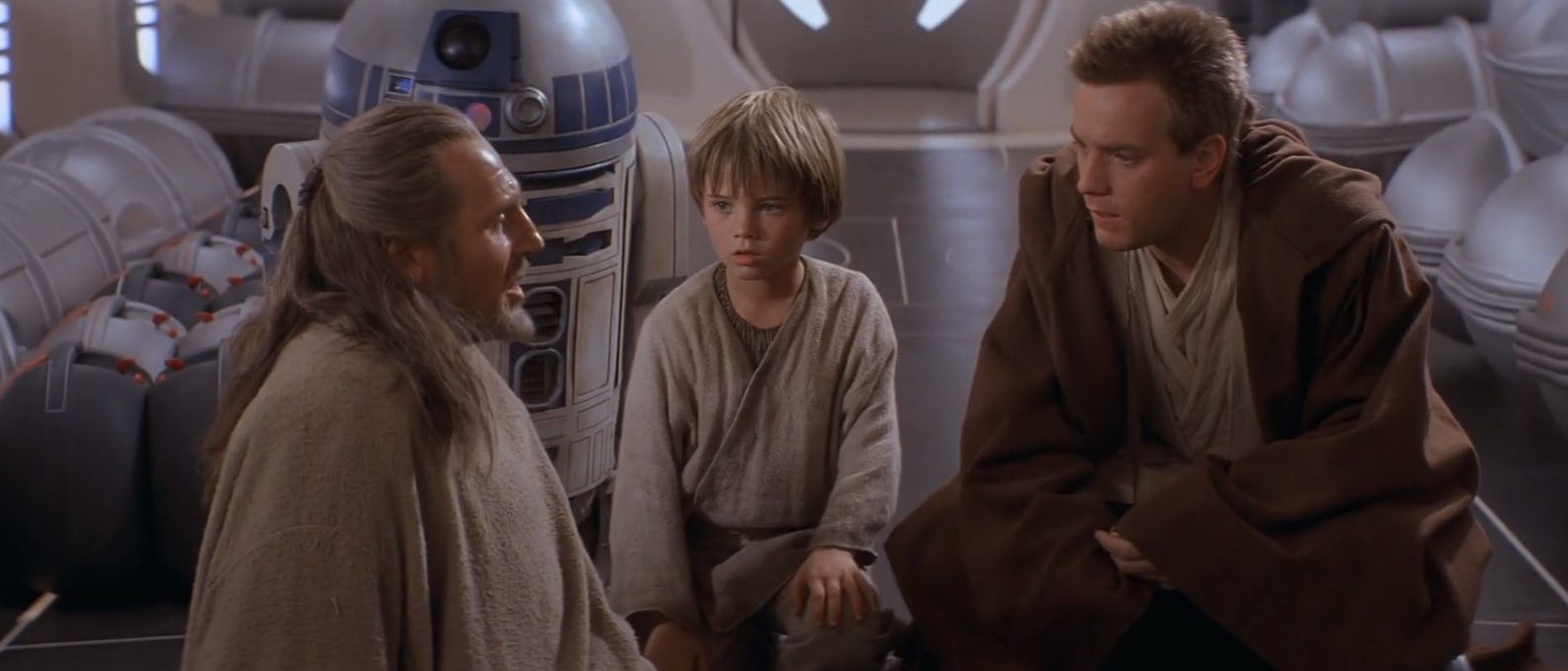 ………………………………………………….
The Phantom Menace is definitely gorgeously shot and with absolutely amazing, groundbreaking for 1999 special effects. They are indisputably mesmerizing. I loved the visuals and I loved the score, but the action was overwhelming and mostly dull and not particularly exciting and of course the script is weak and overly complicated with a particularly mediocre dialogue and most importantly awful humor.
The Phantom Menace has a lot of those insufferable, stupid "humorous" scenes and a lot of boring politics in it. It is a quasi-sophisticated film and never truly clever at all. However, as I said above, it has two absolutely brilliant sequences and those are worth giving the movie a shot alone.
The pod race sequence is simply fantastic – beautifully shot and executed with terrific, exhilarating action and the film is long, but never dull owing to how fun it is. And of course the duel between the two Jedi and Darth Maul is one of the best lightsaber duels in the history of Star Wars – beautifully choreographed almost like a dance, so cool and ending in such an emotional, powerful way.
………………………………………………….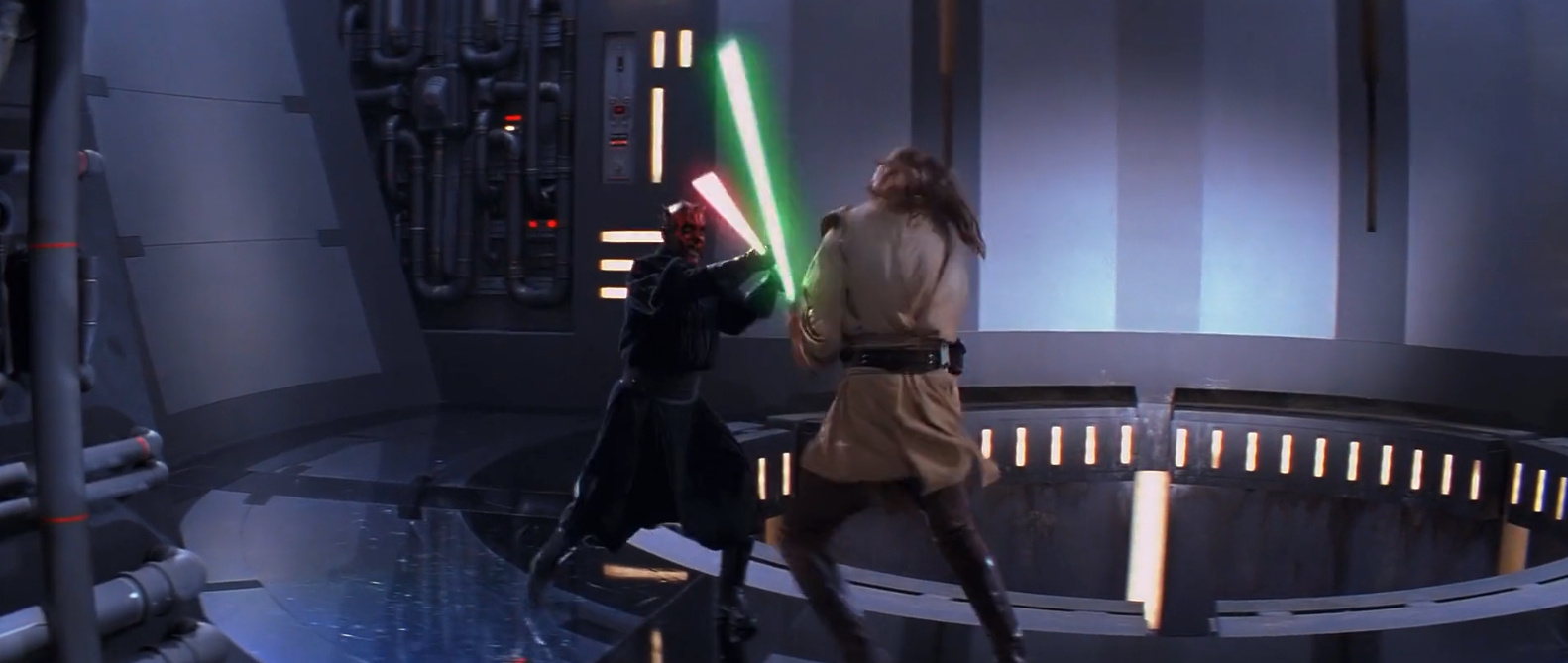 ………………………………………………….
The Phantom Menace is far from a great Star Wars film, but it isn't terrible either as it has its particularly strong elements. It is an okay film which could have been much better had it not been for overwhelming action, mediocre dialogue, some weak performances and bad humor. Jar Jar Binks is a horrible creation and he ruined this movie plus the politics is unbearably boring and unnecessary. But the special effects are absolutely amazing, Ewan McGregor and Liam Neeson are great as Obi-Wan and Qui-Gon and the film has two simply fantastic sequences that it's worth watching just for them alone: the pod race sequence is brilliantly executed and a lot of fun and the lightsaber duel between the two Jedi and Darth Maul is so cool and beautifully choreographed.
My Rating – 3