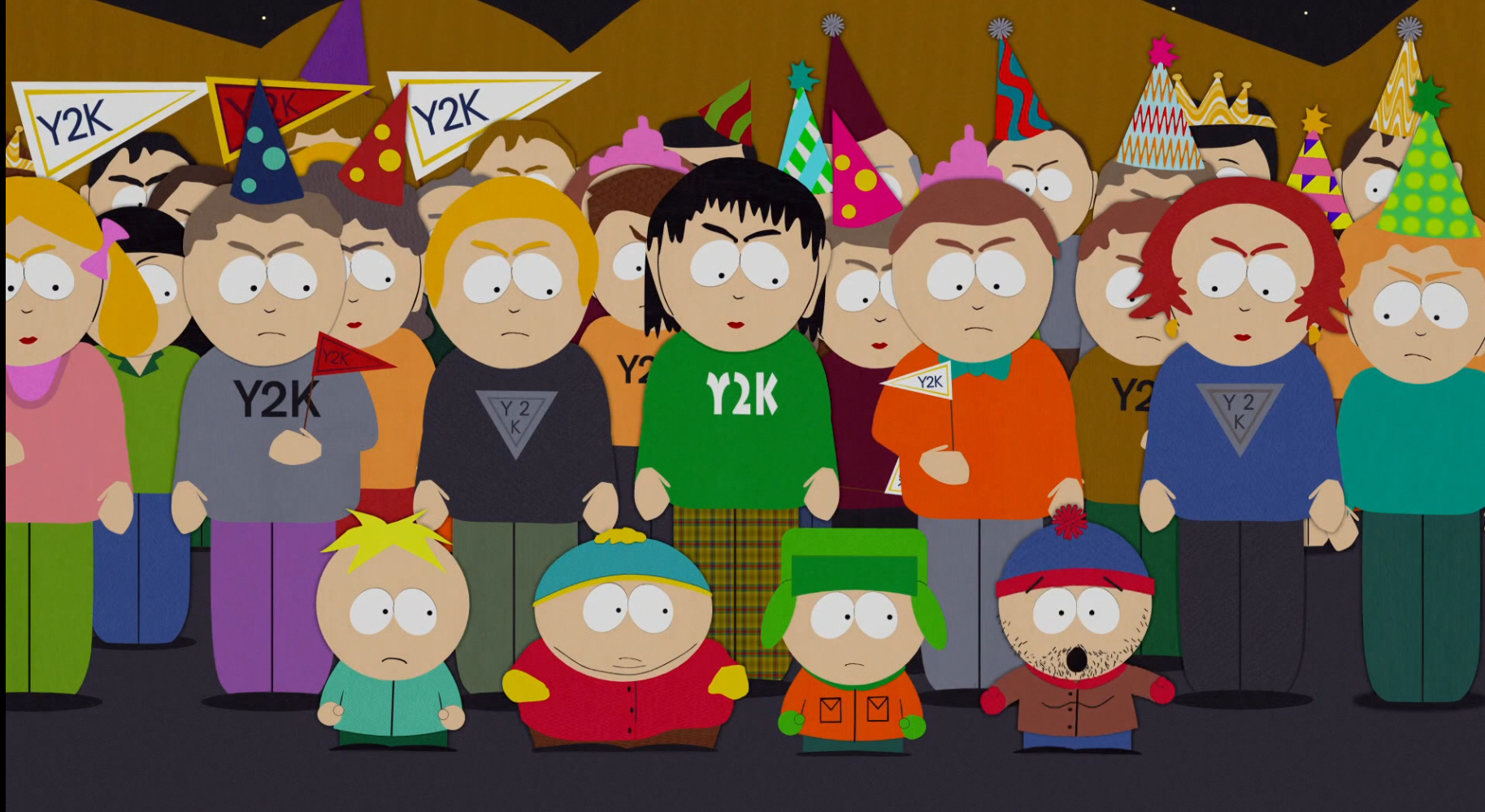 …………………………………………………………………..
South Park Season 3 Review
The third season of South Park is pretty much on par with the previous season, but owing to more great episodes, it's a bit better nonetheless.
Rainforest Shmainforest is one of the best episodes here and such a great opening for the season. Everything here is phenomenal from the great plot to a great commentary on environmental activism to a superb humor. Cartman is so funny here, but Kenny is even better in pursuing a girl. And it all ends on such a great note when the activist herself trash-talks the rainforests.
…………………………………………………………………..
"You are American. Yes. Ohhh, you must have very big penis!"
…………………………………………………………………..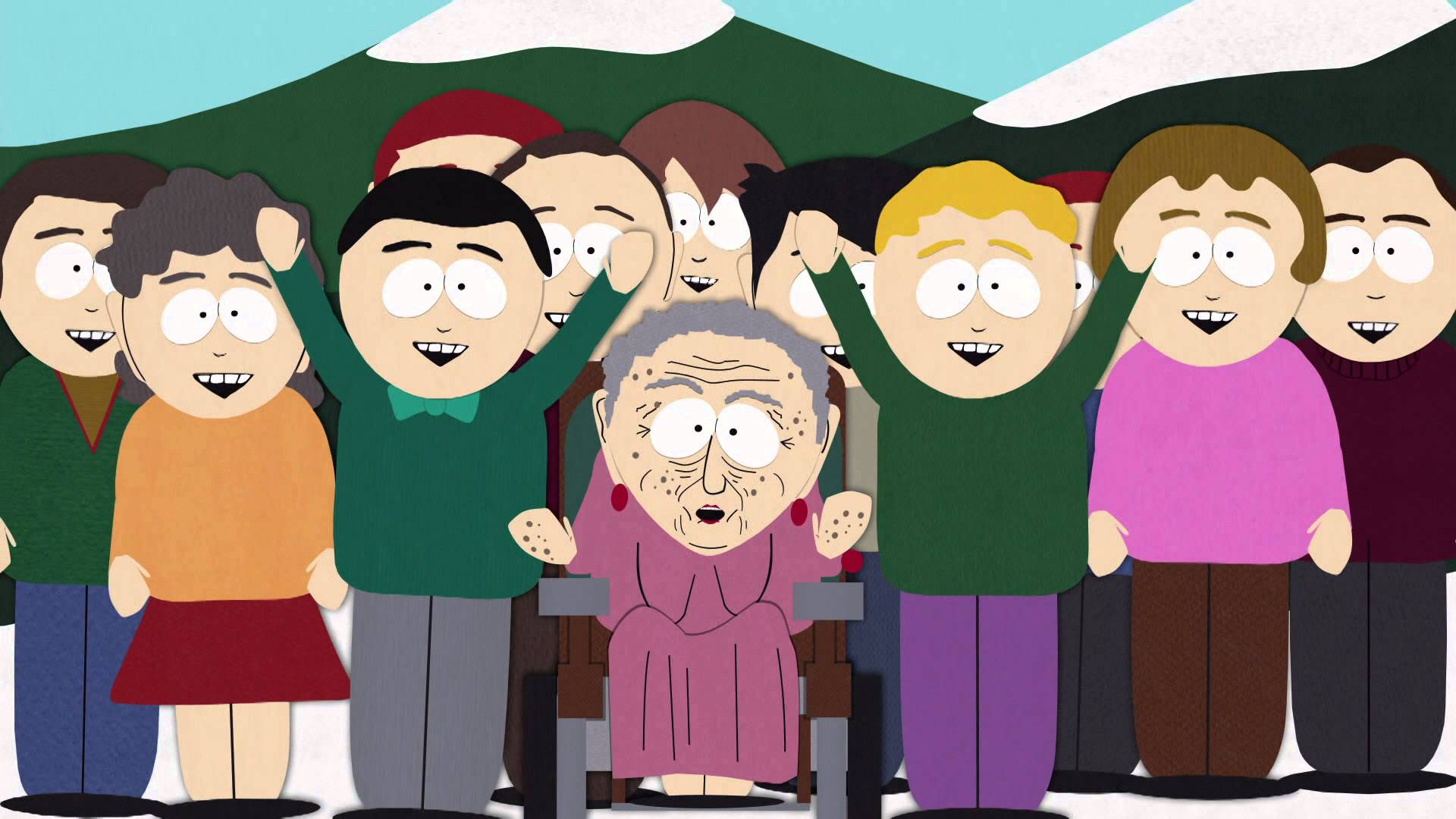 …………………………………………………………………..
Spontaneous Combustion is really, really good. It's one the one hand a great Erik part, but on the other hand, it's an even better Randy part. This is his first episode and it quickly established him as such a great character that we would come to love later on.
I am not a fan of The Succubus. Yes, the subplot with eye doctor mocking Cartman about his weight is just hysterical, but the other one with Chef and his demon fiancée is so boring and humorless, albeit Chef is pretty good in it.
Jakovasaurs is a weird, but mostly a delightfully weird episode. Those creatures can get too annoying and that is the point and it was great watching the residents get annoyed by them and having only Cartman love them.
Tweek vs. Craig has a very good titular subplot, but Mr. Adler also gets a very interesting and moving storyline himself.
…………………………………………………………………..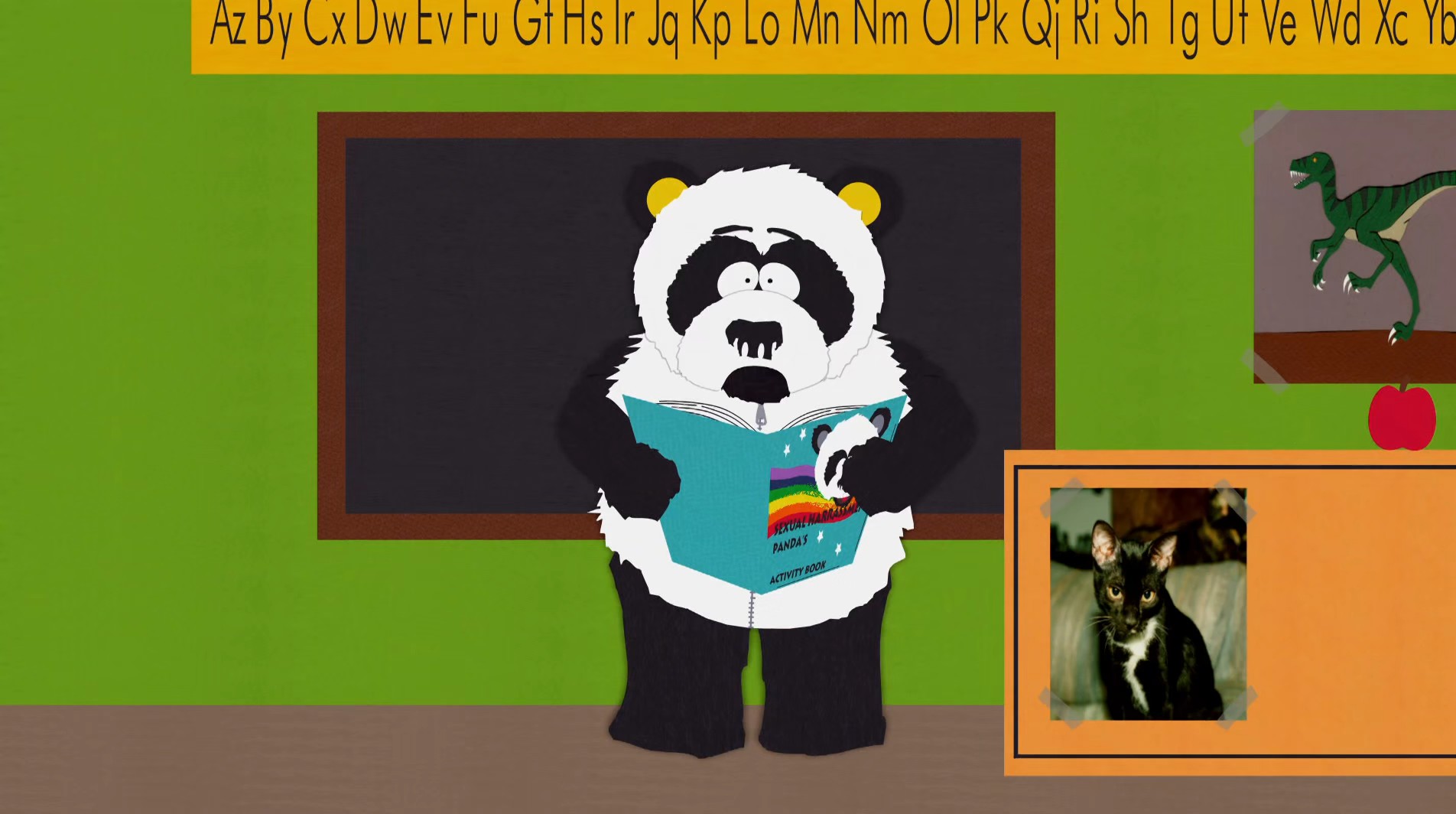 …………………………………………………………………..
Sexual Harassment Panda has a very good titular supporting character and it is such a good critique of sexual harassments with some funny results.
Cat Orgy is so great! It is a great simplistic episode that just has Cartman and Shelley, but both are great and this is undoubtedly the finest ever episode with her. The cats are funny, this duo is great and it ends so well.
Two Guys Naked in a Hot Tub is so funny in ridiculing men's sexuality and Randy and Gerald are superb, but it is also memorable for introducing Butters and for having policemen act stupid in some of the funniest scenes of the season.
Jewbilee is a great religious episode and although it isn't quite as funny, it is very well crafted, it uses all of its characters really well and Moses is quite amusing.
…………………………………………………………………..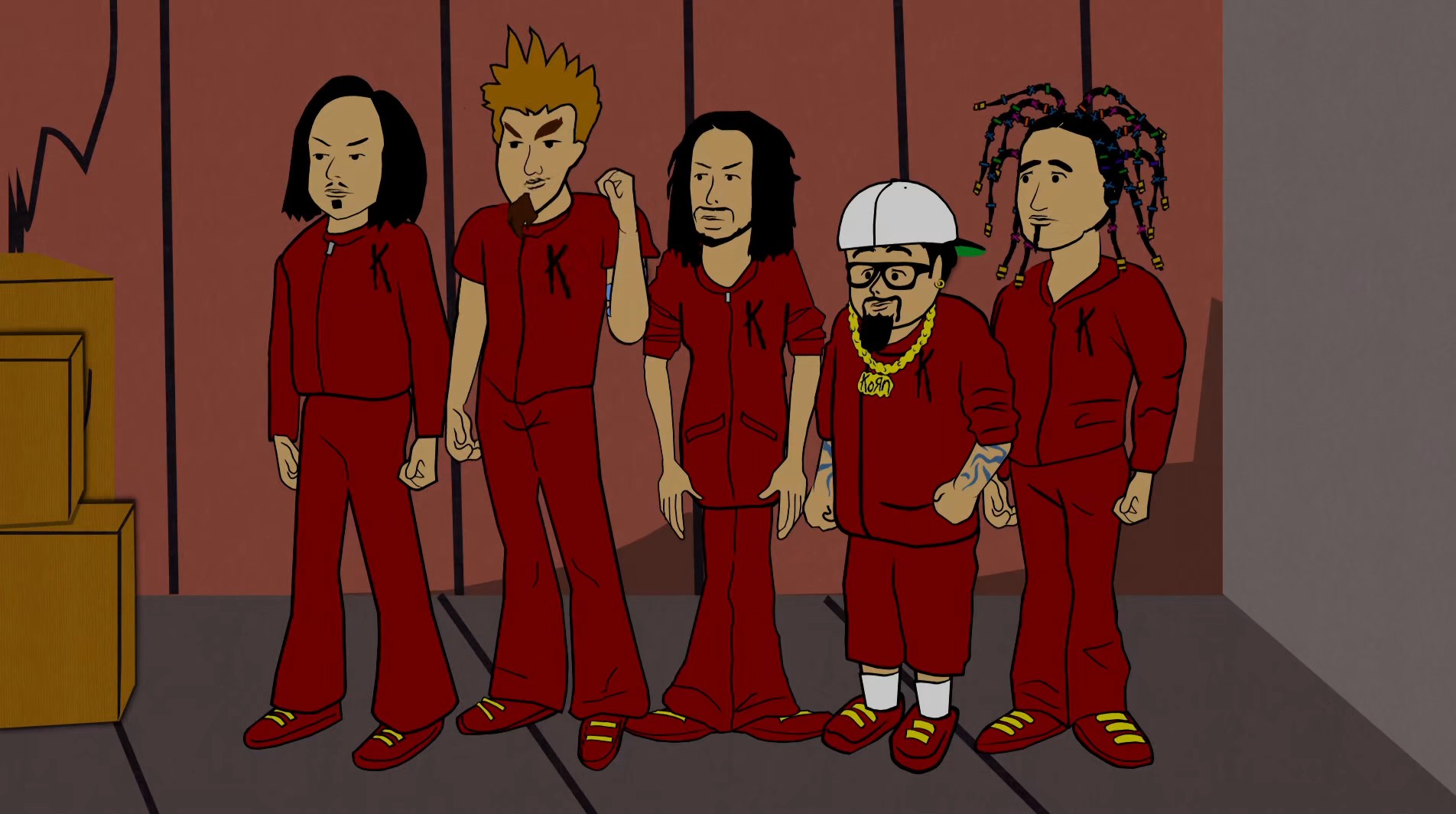 …………………………………………………………………..
Korn's Groovy Pirate Ghost Mystery is quite possibly the worst episode of the third season as it is so annoying in its characters and having a dull, unfunny plot.
Chinpokomon is not only the best episode of this season, but probably the best thus far! It is such an awesome critique of Japanese anime fads with such a strong, commendable humor. The endless jokes about their penis size was hilarious and the episode is funny while also being on point and smart.
Hooked on Monkey Phonics has both of the subplots working really well, but again this is Cartman's vehicle and his scenes here are the finest as he misspells the most basic words.
Starvin' Marvin in Space is the best Marvin episode that succeeds as an adventurous, pleasant space adventure and again a great critique on activism.
The Red Badge of Gayness I really am not fond of as this is one of those rare episodes in which even Cartman isn't particularly funny to me, save for a couple of genuinely amusing moments.
…………………………………………………………………..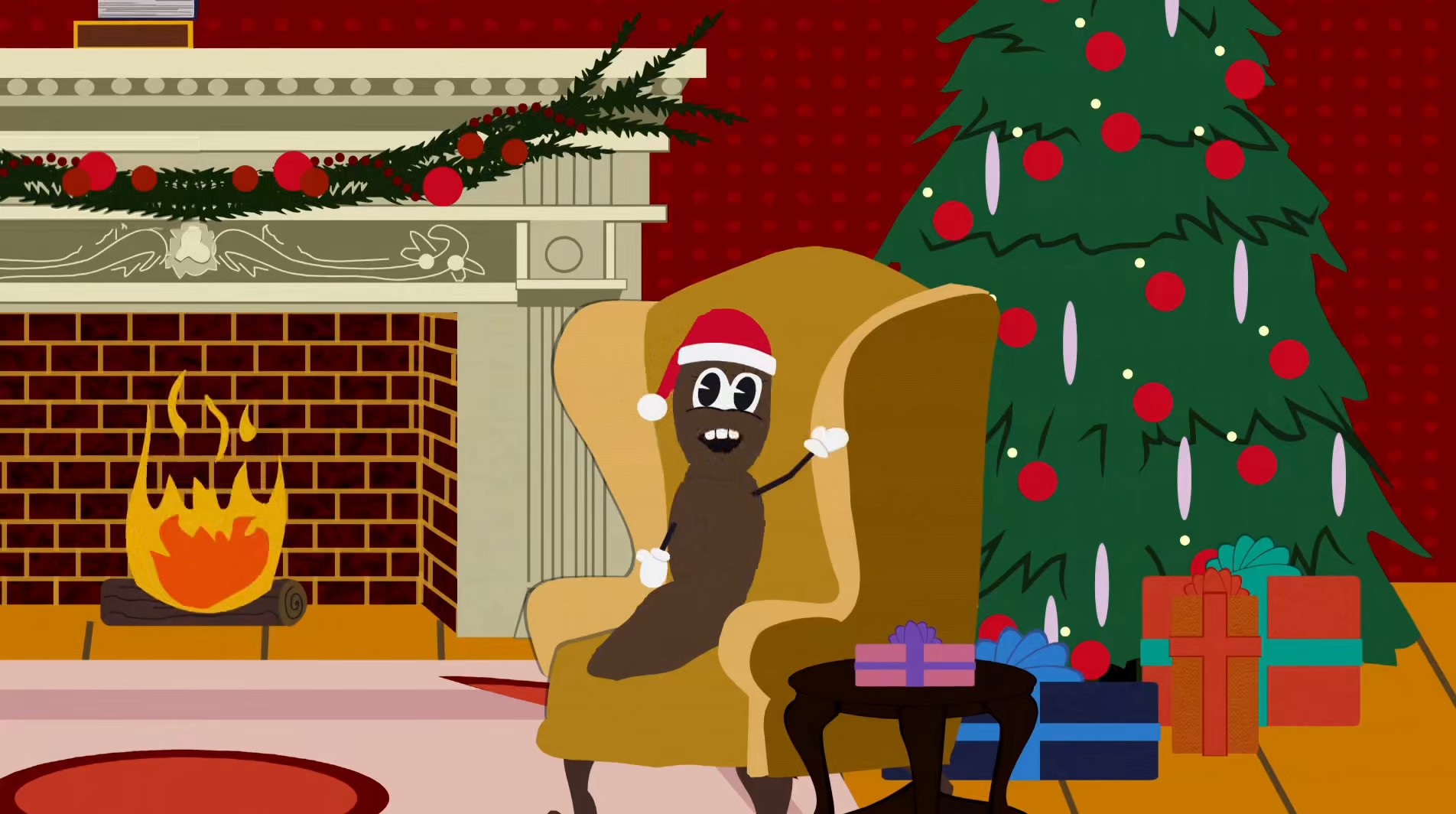 …………………………………………………………………..
Mr. Hankey's Christmas Classics is so bad. Yes, Mr. Garrison's song here is amazing and one of the best ever for South Park, but the other songs are dull and this is basically a stupid, pointless filler of an episode.
Are You There God? It's Me, Jesus is a quintessential episode as it showcases Trey Parker and Matt Stone's immaculate ability to mash the two seemingly very different storylines into a satisfying whole. And both are great, the ending is phenomenal, the whole period thing with the boys is so funny and Jesus is great. I loved these earlier seasons for portraying kids as actual kids who don't know anything about sex and bodies and in there lies much of the humor of this part.
World Wide Recorder Concert is just so sick, but genuinely hilarious as Mr. Garrison wanting his father to molest him only further proves how crazy he is, but so, so funny too. And the boys also get a very good part. But this is Garrison's show and probably the most perverse and bold episode thus far.
 Overall, the third season is an improvement over the previous two seasons owing to much more risky and bold attempts at storytelling with more satires and critiques. Cartman continues to be great, Garrison isn't in it as much, but is great when there and there are just enough terrific episodes here for the season to transcend those weaker ones.
…………………………………………………………………..
Worst Episodes: The Succubus, Korn's Groovy Pirate Ghost Mystery and Mr. Hankey's Christmas Classics.
Best Episodes: Cat Orgy, Chinpokomon, Are You There God? It's Me, Jesus and World Wide Recorded Concert.
My Rating – 3.6
…………………………………………………………………..