Here it is – the season that changed it all. Not only does the quality go down significantly from here onwards, but the number of episodes is reduced to just ten which is so lazy. However, I changed my mind slightly upon second viewing and I now find it to be a pretty solid, even quite good at times season and the next seasons are going to be much worse.
………………………………………………………………..
"I really appreciate the offer, but you're too fat for me"
………………………………………………………………..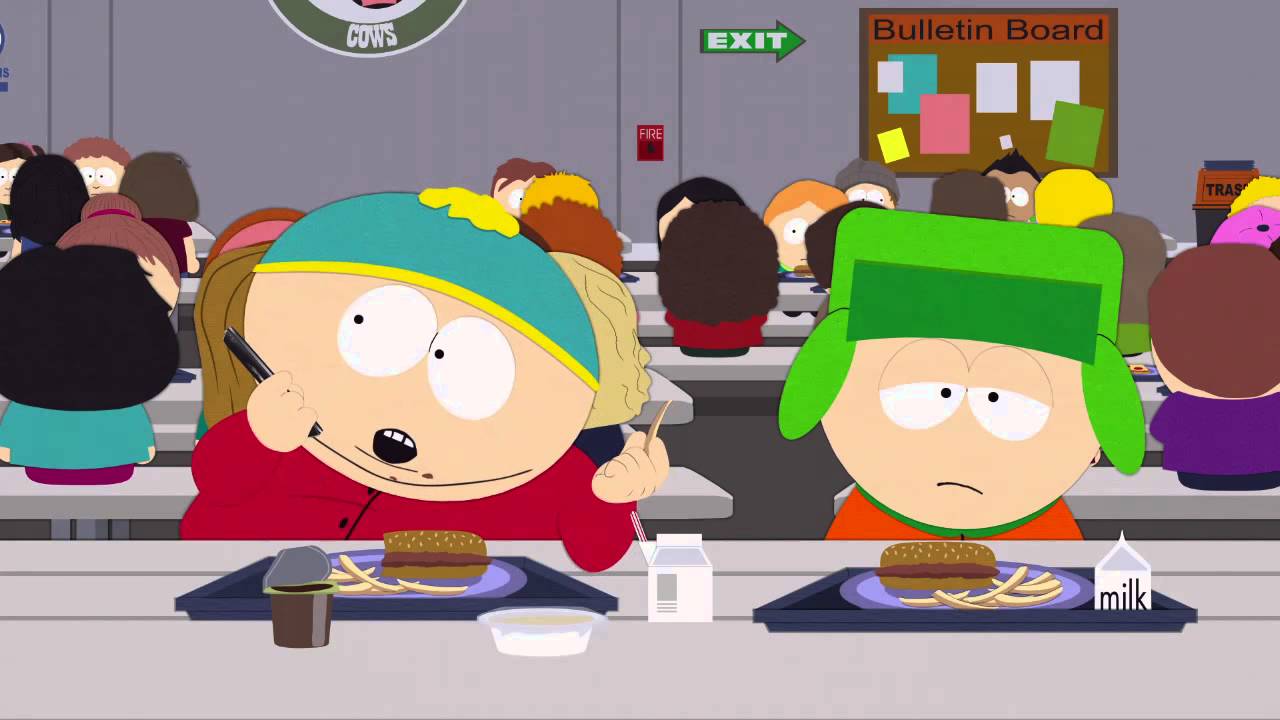 ………………………………………………………………..
Let Go, Let Gov is such a mediocre opening of the season that does benefit from a couple of funny Cartman scenes, but the entire Butters subplot is so weak, repetitive and frankly boring and it brings the entire episode down.
Informative Murder Porn is one of the better episodes here owing to an excellent use of Randy who is really funny here, a great parody of Minecraft and a superb tackling of those stupid investigative TV shows. It managed to mix all of those subplots really well into a satisfying whole.
World War Zimmerman finds Cartman at his most delightfully racist and this is the finest Token/Cartman dynamic for sure. I loved those crazy paranoid scenes and the overall episode is pretty good, albeit to me never great.
………………………………………………………………..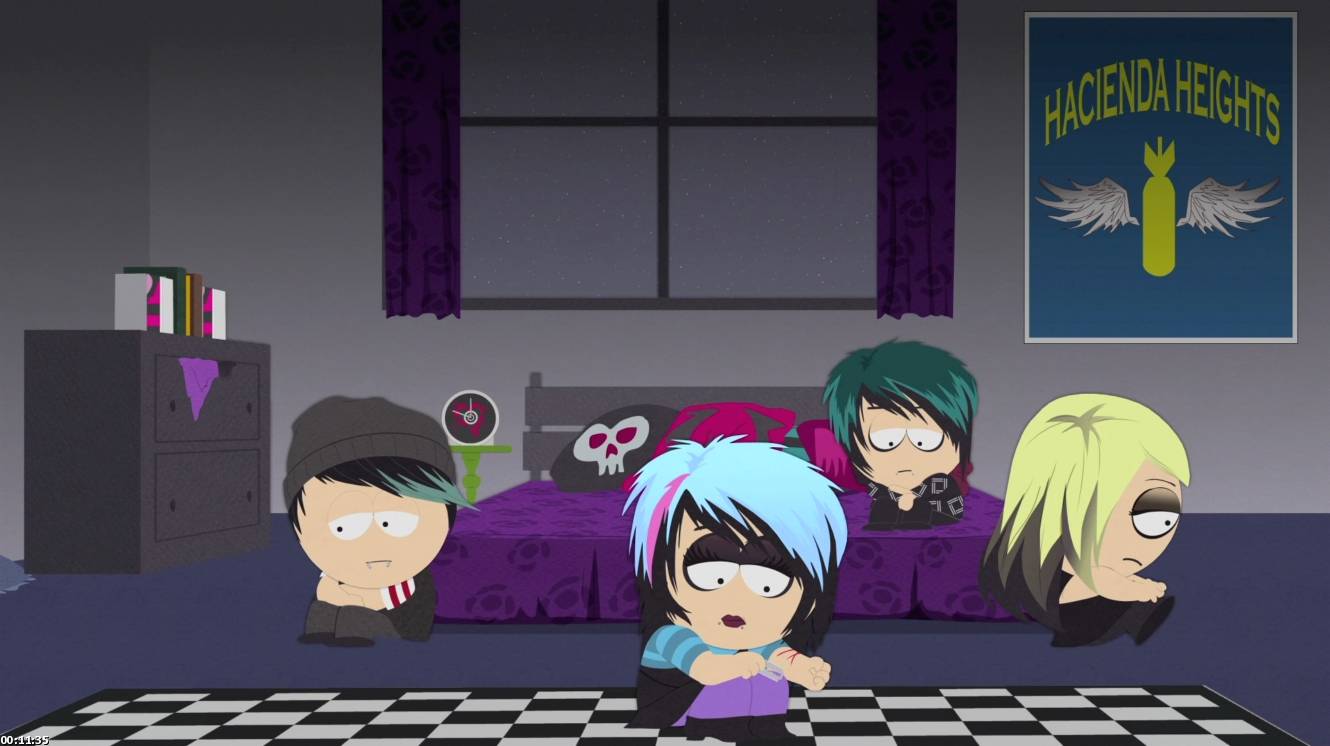 ………………………………………………………………..
Goth Kids 3: Dawn of the Posers is easily the weakest episode here that has its moments, but is overall too repetitive, somehow not relevant at all and these characters have never been my favorites.
Taming Strange does not mix its subplots particularly well, but both are really good nonetheless. Ike is so well put to use here and his and Kyle's relationship is sweet here, but this is Mr. Mackey's vehicle and he is the best here than he's been in quite a while.
Ginger Cow is one of the finest episodes of the season without a doubt. It is just so unexpectedly good that it reminded me of classic South Park episodes of yesteryear. This is the last Cartman/Kyle rivalry that we'll see and is one of the most epic ones for sure. Not only is it funny, but also important and so sophisticated in its tackling of martyrs and the conflict between world religions.
………………………………………………………………..
………………………………………………………………..
The Console Wars trilogy is really good, but not one of my favorites as I am not a fan of the series it parodies. But it is still pretty good and quite epic, if repetitive. Black Friday is a good, if inferior first part. A Song of Ass and Fire is pretty good I loved how the director of the series is mocked here and it was so funny watching Butters get frustrated with him. Princess Kenny is the best part here and I just love that development as it was so funny plus that anime scene is just hysterical. Titties and Dragons has a weak start, but it ends the trilogy on a high note with a great message for kids.
The Hobbit is awesome! Wow, do I love this episode. It is easily the very best this season has to offer and is to me one of the best episodes of the last couple of seasons actually. This is the finest ever episode for Wendy and she gets a lot of development and that ending is so heartbreaking and important. The whole body image issue is so important and I am glad that the show tackled it respectably, but still in a funny way. And boy, is this episode hilarious. There were parts here that are laugh out loud funny and almost the entire twenty minutes are hilarious which says a lot. Kanye West is so funny once again, Butters is awesome and the plot here is not only sophisticated, but so well crafted as well.
In the end, while I am not the biggest fan of this season, it is still pretty solid when you have in mind how mediocre its successive seasons are. Randy isn't that present here and the same goes for Butters, but this is the last season which uses Erik Cartman to its fullest advantage and some episodes here are so great that they compensate for those weaker ones.
………………………………………………………………..
Worst Episodes: Let Go, Let Gov and Goth Kids 3: Dawn of the Posers.
Best Episodes: Ginger Cow and The Hobbit.
………………………………………………………………..
My Rating – 3.8
………………………………………………………………..