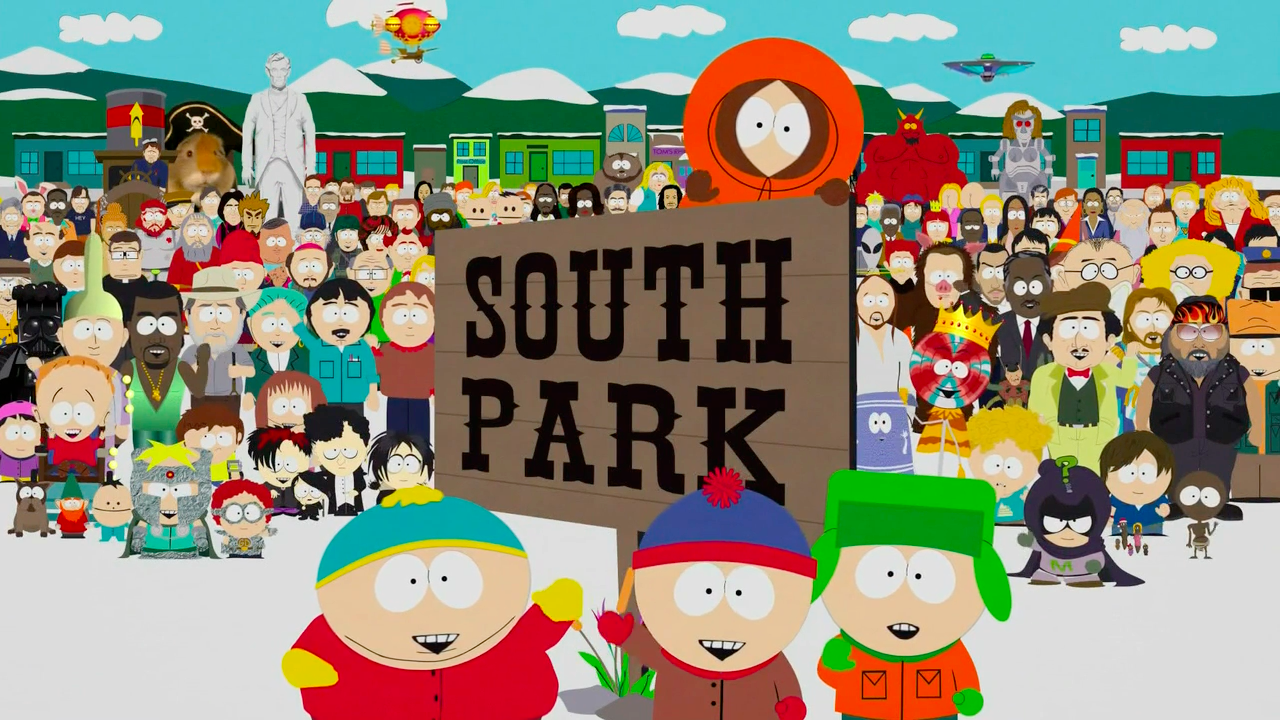 …………………………………………………………………..
South Park Season 15 Review
The fifteenth season of South Park is a good one with many great episodes, but nonetheless the quality is starting to decline with this one.
…………………………………………………………………..
"Here we were having a perfectly nice conversation about Kenny being poor
and Kyle being a Jew until you decided to go 9/11 and bust out the fat quip"
…………………………………………………………………..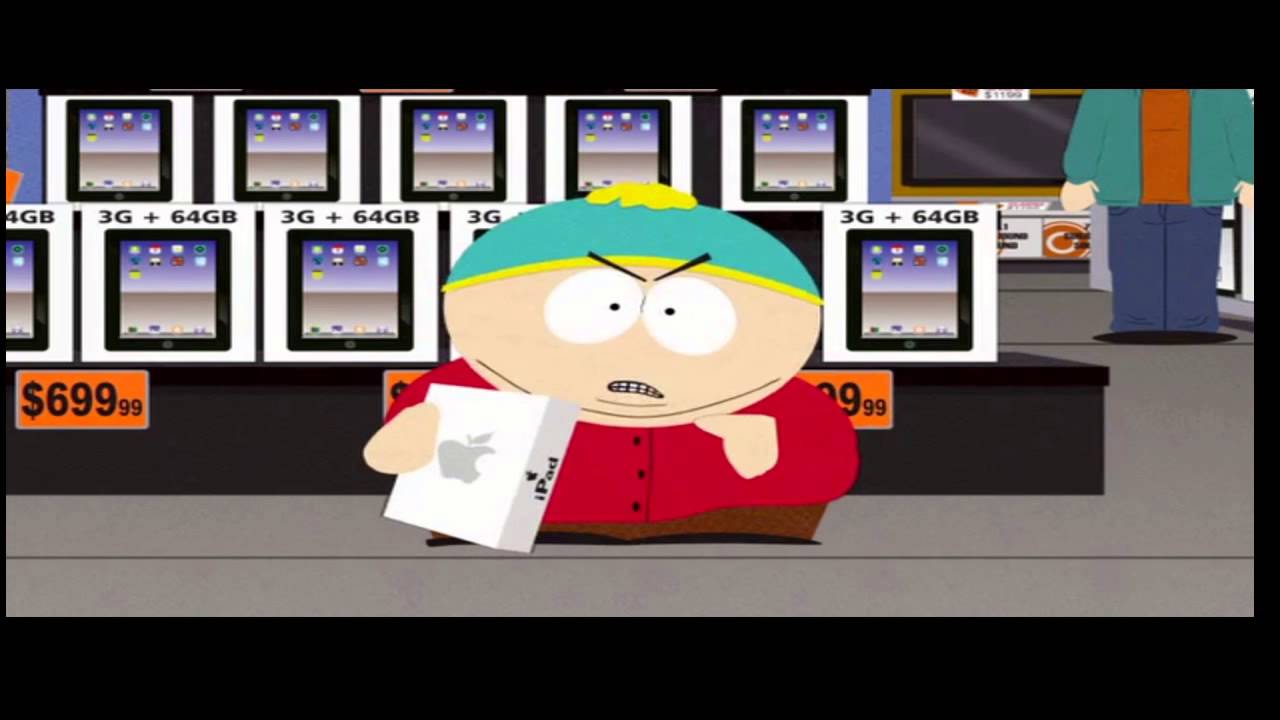 …………………………………………………………………..
HumancentiPad is probably the most disgusting episode that South park has ever done and that is really saying a lot! And even though that was a big problem for me here as it seemed excessive and the entire mockery of an already stupid movie is questionable, the episode is still pretty good as it has some really good subplots with the Apple parody being great and Cartman's hilarious lines directed towards his mother being the highlights.
Funnybot is probably the worst episode of this season that has a good point about comedy and how that genre cannot be awarded and measured critically, but everything else here is subpar with the titular character being unfunny and annoying and the entire second half being repetitive, uninspired and frankly boring.
…………………………………………………………………..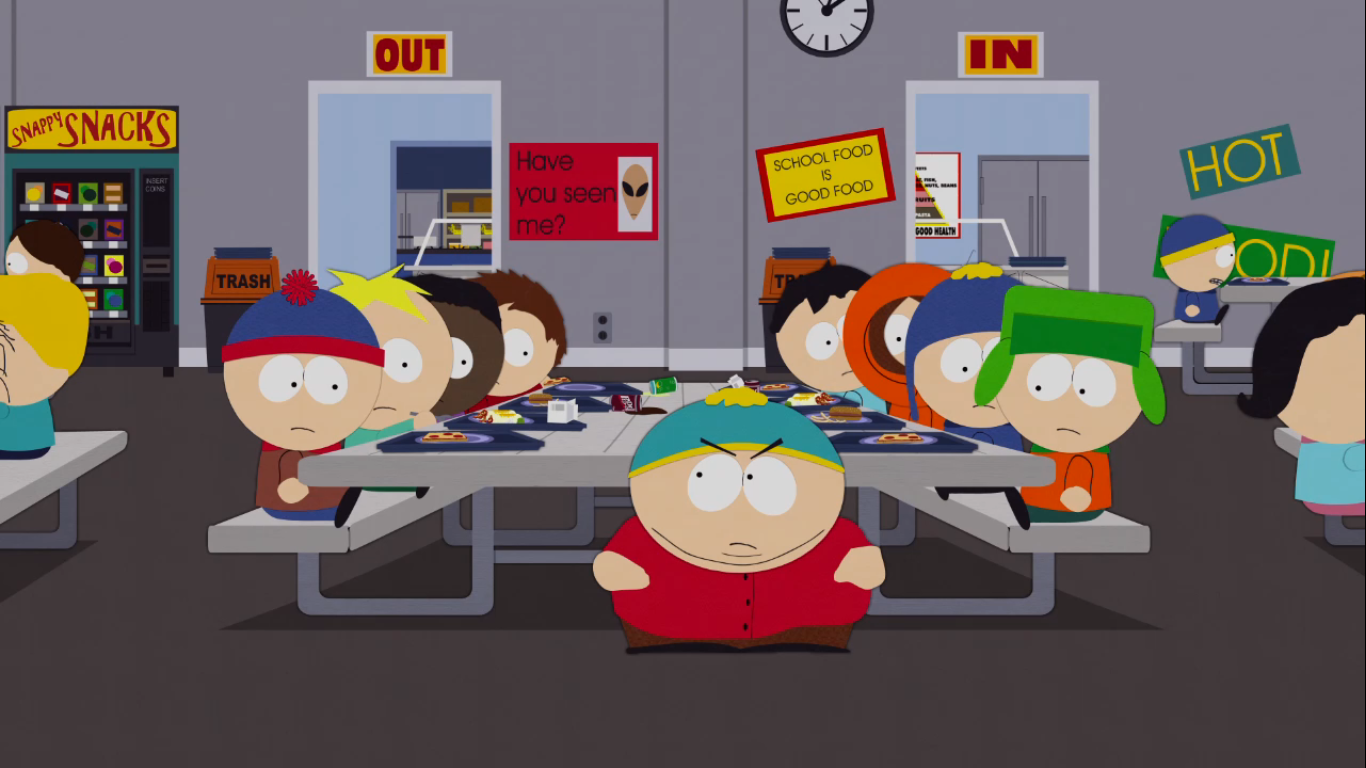 …………………………………………………………………..
Royal Pudding is another weaker episode that benefits from an excellent introduction to Ugly Bob and some funny, typically crazy depictions of Canadians, but the entire episode is uninspired when compared to other Canadian-centric parts and only the final sequence is actually funny.
T.M.I. is easily the best episode of the season along with the last one and the first truly great part so far. Everything here works and we are treated with a story that is thankfully devoid of any politics or commentary for once and is mostly just pure fun and hilarity. The depiction of men's obsession with penis size is excellent and so funny, but Cartman and later Randy are both hilarious and Cartman's first couple of scenes were absolutely hysterical.
Crack Baby Athletic Association isn't the funniest episode, but it absolutely succeeds at presenting us Kyle who is for once guilt-ridden and teaming up with Cartman in his manipulative, money-driven actions. Erik is of course great, but the scenes where Kyle tries to justify to Stan are the standout ones.
…………………………………………………………………..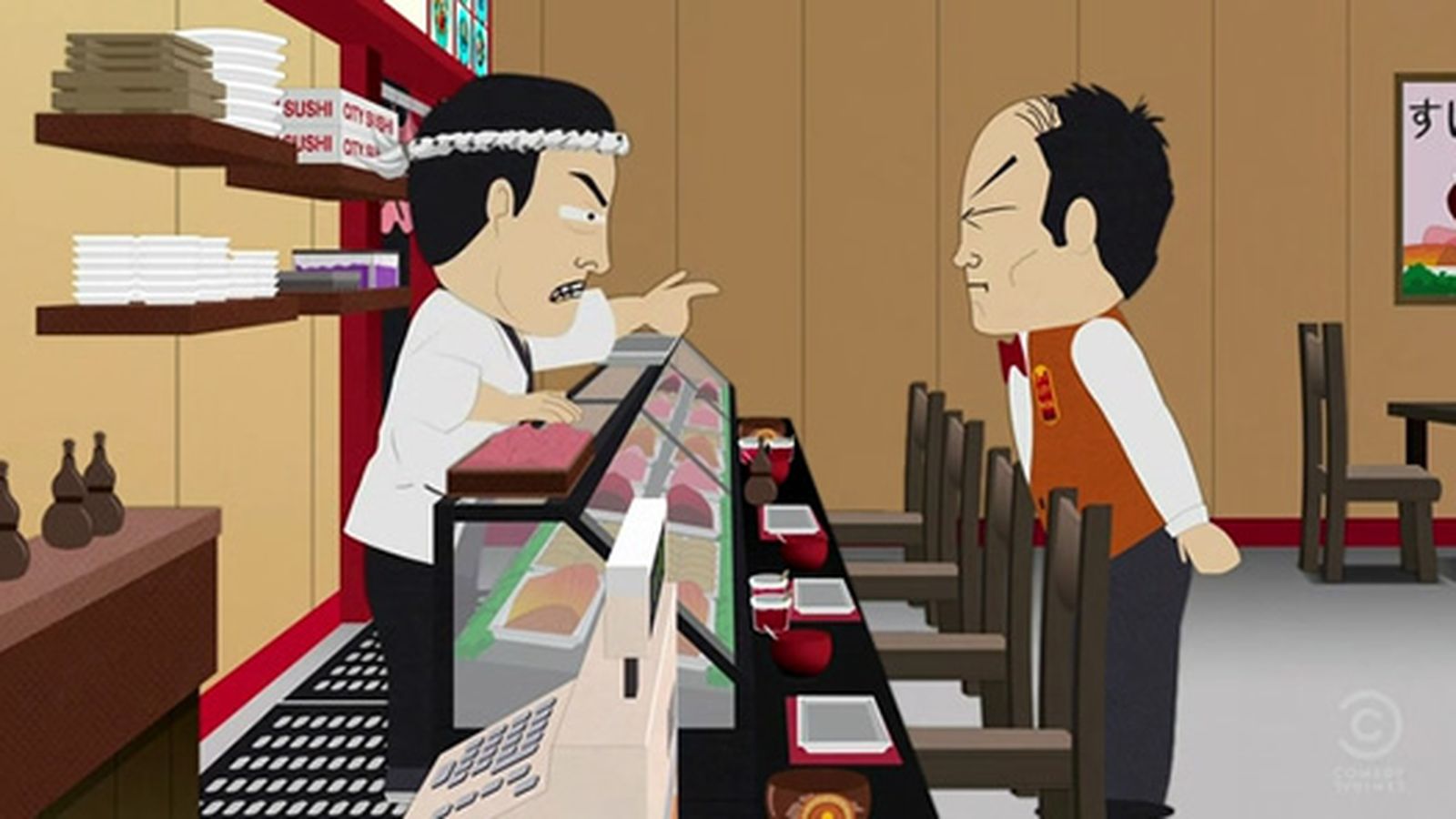 …………………………………………………………………..
I just loved City Sushi! This is without a doubt the finest episode with Lu Kim and it uses his character in the best way possible. Not only does it contain a great twist that changes everything we thought we knew about him, but it also has a great use of Butters and especially the Japanese man who is so funny with his pronunciation of the word stereotype being immensely amusing.
You're Getting Old is a very interesting experiment done for better and for worse. On the one hand, its serious subject matter and tone are prone to less humor and this episode truly lacks in that department. But on the other hand, I really respect it for treating its subject in a delicate, really respectful manner, but with their own signature touch. However, it is an obvious meta episode which impact seems blunted in retrospective as it didn't really change anything going forward.
Ass Burgers is a sequel to the previous episode and it ties it up pretty well, but is also much funnier as we have Cartman attempting to fake Asperger syndrome as a great, very funny subplot.
…………………………………………………………………..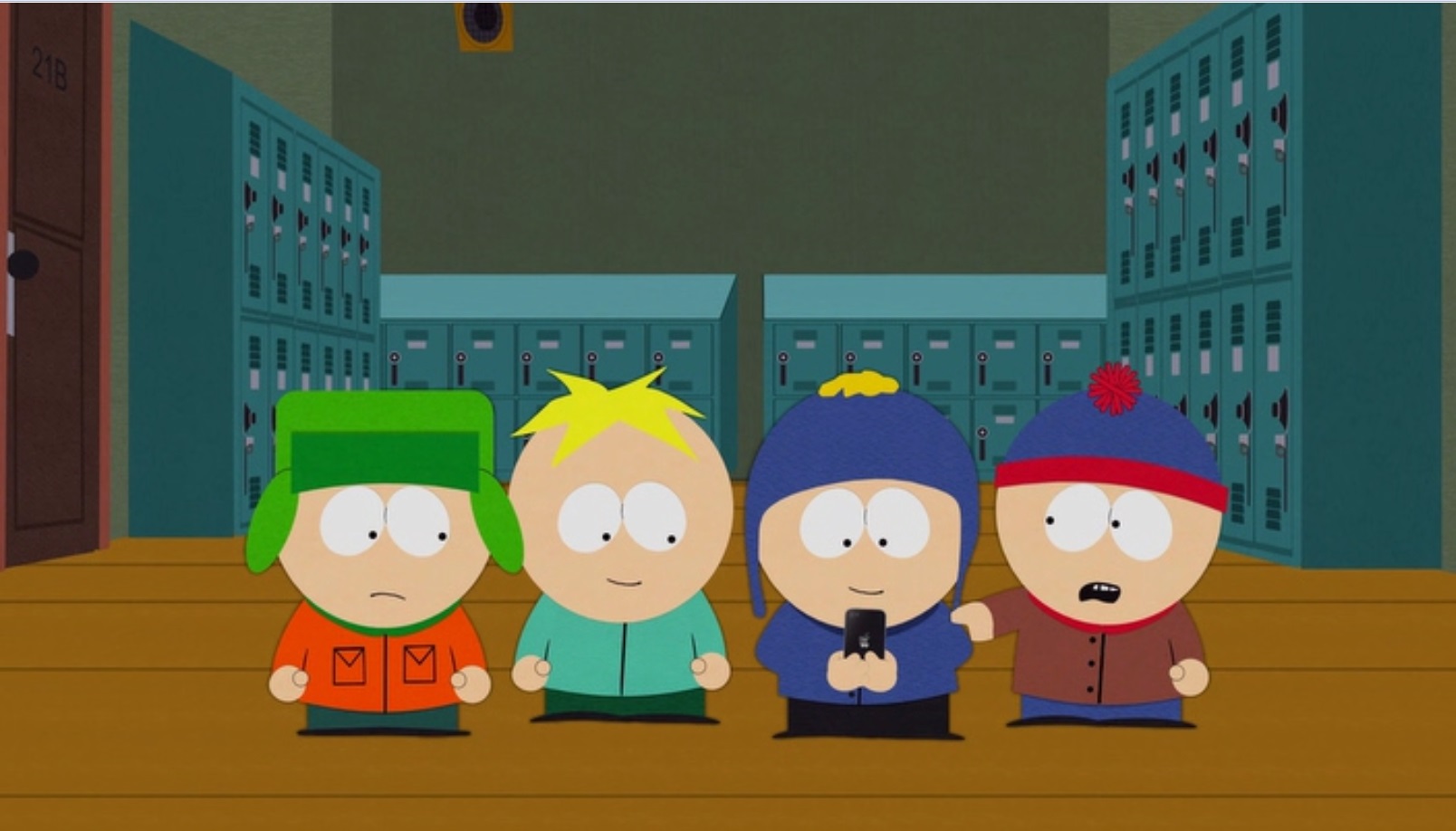 …………………………………………………………………..
The Last of the Meheecans is definitely solid, but I've seen so many better episodes of this type before and Butters is the only one who is really memorable and funny here with a couple of quite memorable scenes.
Bass to Mouth is amazing and so incredibly underrated! It has a great use of Lemmiwinks, but we get other memorable animal creations here with Catatafish being the standout one. He is not only hilarious, but also immensely quotable and just steals every scene he's in. Such an underrated character and such a shamefully underappreciated episode that is perfectly constructed and so funny.
…………………………………………………………………..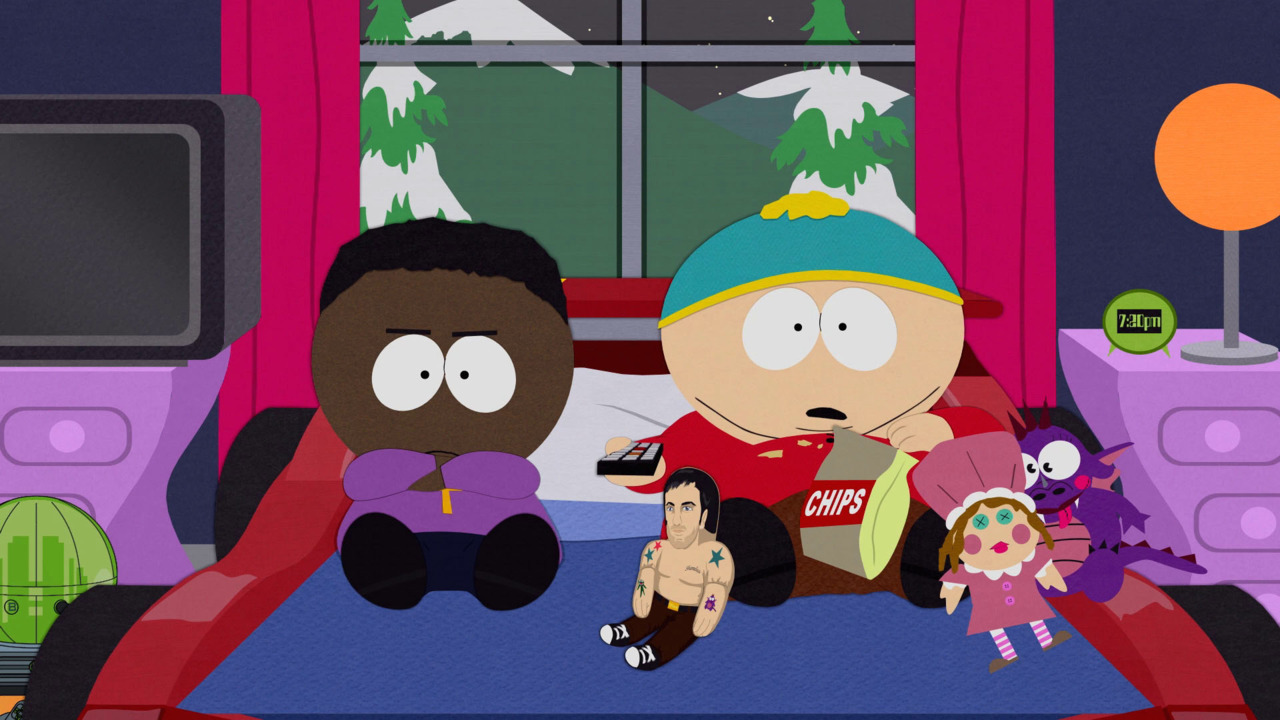 …………………………………………………………………..
Broadway Bro Down does get tiresome near the end, but at first, it is really good and it benefits from an excellent use of Sharon and Randy who is expectedly funny here with his signature, but always welcome humor.
1% is absolutely fantastic. This is the episode that did what You're Getting Old failed to do – change the game for the entire series. But it is also seriously funny in the process and at times genuinely atmospheric. It forever changed Cartman's character who became much more mature going forward and that I loved about this episode.
A History Channel Thanksgiving is a phenomenal, really funny attack on the degradation of historical channels, but it became too busy and too plotted and convoluted in its second half. It is solid, but too crazy, even for SP standards.
…………………………………………………………………..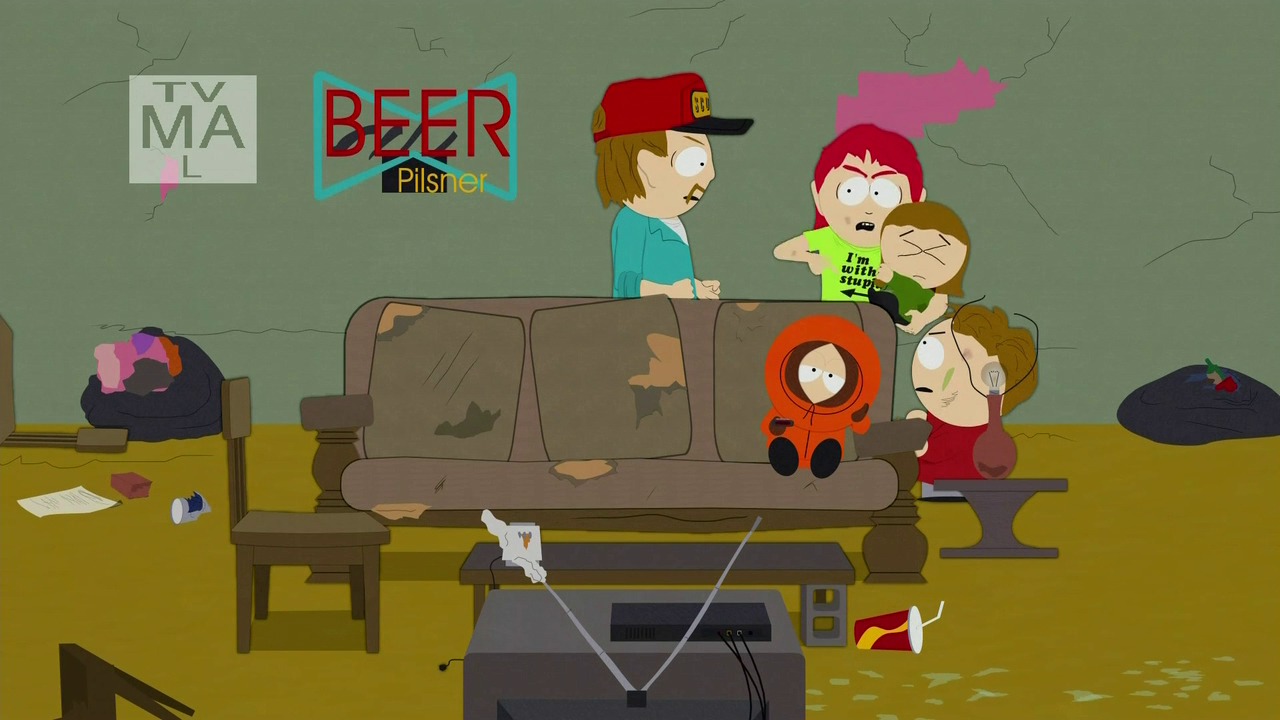 …………………………………………………………………..
The Poor Kid is one of the best episodes of this season. I loved how they parodied the agnostics in such a perfect, satisfying manner and I loved the use of Kenny/Mysterion as well as Cartman who delivers as usual. And it ends on such a fun, musical note with Cartman's song and dance number being so amusing.
Overall, this fifteenth season is a step down from the previous seasons of South Park, but it is still one of the last good seasons as just enough episodes are great and not one of them is bad as some are just weaker than the others. It isn't as great as before, but it is pretty good and mostly thematically rich.
…………………………………………………………………..
Worst Episodes: Funnybot, Royal Pudding and The Last of the Meheecans.
Best Episodes: City Sushi, Bass to Mouth, The Poor Kid, 1% and T.M.I.
My Rating – 4.1
…………………………………………………………………..