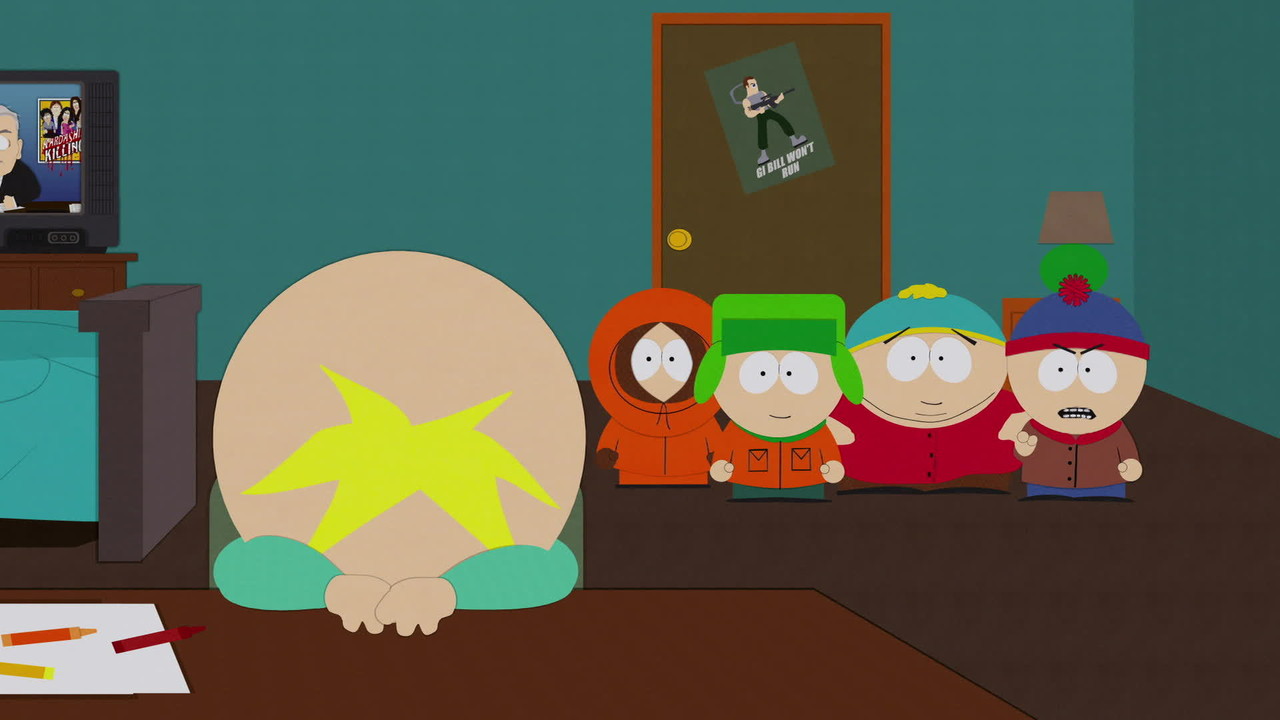 ………………………………………………………………………
South Park Season 14 Review
The fourteenth season of South Park (and its second half in particular) is another great season and possibly one of the best seasons in the series' history owing to many classic episodes.
………………………………………………………………………
………………………………………………………………………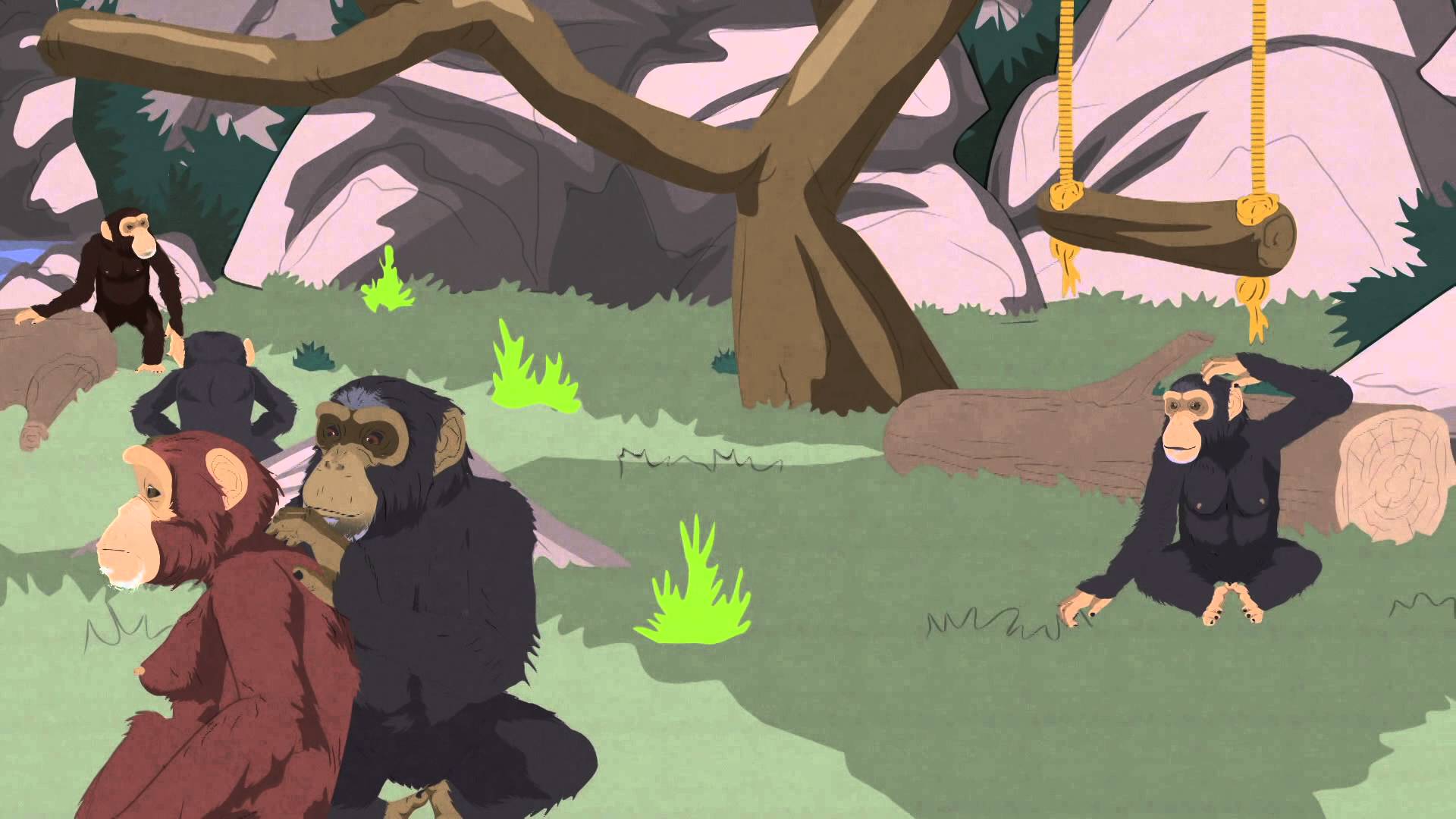 ………………………………………………………………………
Sexual Healing isn't one of the strongest points of this season, but it is still pretty good and frequently hilarious in its portrayal of Tiger Woods, his video game as well as the clueless attitudes of the men for why famous people are sex addicts. That was all hilarious and ridiculous in a typical South Park fashion and the episode, while repetitive, is very funny and entertaining to watch.
The Tale of Scrotie McBoogerballs is not only one of the best episodes ever, but it just might be the very best in my opinion. It is that great! Butters is absolutely fantastic here and so funny whereas the critique of critics finding meaning in even the more meaningless works of fiction is so on-point, sophisticated and done with hilarious results. There is also a great parody of Sarah Jessica Parker and some scenes are just hysterical how funny they are from the ridicule of Parker to all the vomiting to many absolutely fantastic lines from Butters. The ending is also spectacular and the Kardashians are superbly made fun of here too.
Medicinal Fried Chicken is one of the worst episodes of season fourteen mainly because neither of its two subplots is particularly good or funny. The gangster one with Cartman is somewhat boring and annoying whereas the testicular one with Randy was too ridiculous to me, albeit it did provide a couple of chuckles here and there.
You Have 0 Friends is another classic. It isn't one of the greatest episodes ever, but it surely is a fantastic parody of Facebook and its take on FarmVille is absolutely hilarious. Stan is really good here as well and those 'Tron' sequences were smartly incorporated into the main storyline. Cartman is also great here and I thought that the entire episode wonderfully made fun of Facebook and everything that it entails.
………………………………………………………………………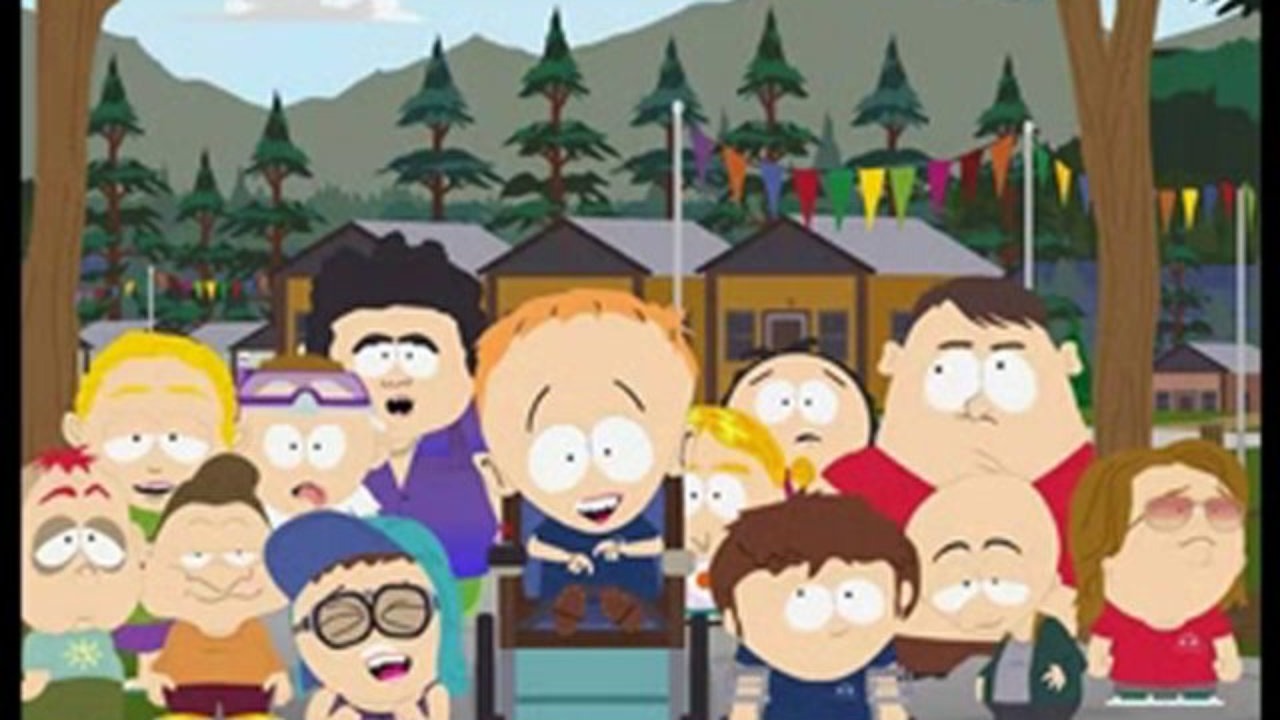 ………………………………………………………………………
The two hundred duology is a flawed, yet at times brilliant experience. 200 is the weaker episode as it doesn't have enough laughs and it is incredibly disappointing that even Trey Parker and Matt Stone succumbed to the threats of the Muslim terrorists and did not show Muhammad properly. However, 201 is the better part as it ends on such a high note. The whole Cartman's father storyline is fantastic and fueled with some great meta-humor, but the ending itself just might be my favorite scene of any South Park episode! It is just phenomenal, hilarious, perfectly executed and filled with classic line after line.
Crippled Summer doesn't have the greatest Towelie subplot, but the other subplot with Nathan and Mimsy is so good. It is a wonderful homage to old cartoons, but it also introduces these two characters in such a great fashion and their dynamic is just brilliant. It doesn't feel like a South Park episode, but it is nonetheless a very fun and interesting experience.
Poor and Stupid is a masterpiece. Everything in this episode works to the fullest degree – we get another iconic pairing of Butters and Cartman and both are great, we get a great parody of NASCAR fans and the subplot with Vagisil is simultaneously ridiculous and hilarious. But it is Erik Cartman who shines here and his role here is quite possibly the best in this entire season as he has so many memorable lines and is so funny with his scenes with Kenny being hysterical.
………………………………………………………………………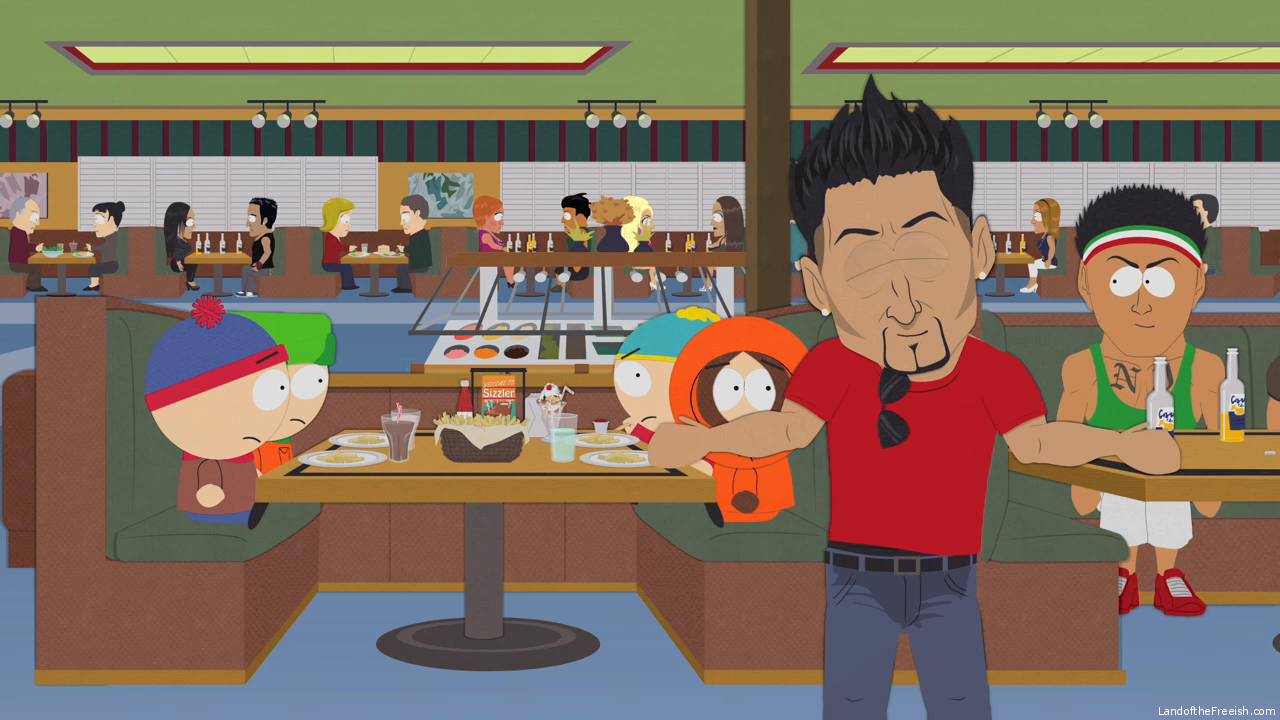 ………………………………………………………………………
It's a Jersey Thing is a very weird, but interesting episode. Those New Jersey people and that behavior can lead to many repetitive moments here, but it is great that we finally get to see more development for Sheila Broflovski and she has never been this good or interesting.
Insheeption is such a fantastic parody of 'Inception'. That is the movie that I thoroughly dislike and the fact that the SP creators perfectly make fun of it and show why it is ridiculous is the reason why this episode is awesome. But we also get a great Mr. Mackey episode here and he has rarely been this good. His backstory is excellent and some moments here are so funny with the mockery of the sheep herder and the explanation of that movie's plot being the highlights.
I don't know if The Coon trilogy is the best South Park trilogy, but it surely is fantastic. It has a problem in that it would have worked better as a duology which is evident in Mysterion Rises which is a very prolonged, somewhat slower second part. But Coon 2: Hindsight is excellent with Captain Hindsight being so funny and I loved all of those superhero identities of the boys with Mintberry Crunch being the standout. Coon vs. Coon and Friends is a great conclusion of this trilogy with great action, a great Justin Bieber moment and a terrific, smart explanation of Kenny's deaths.
………………………………………………………………………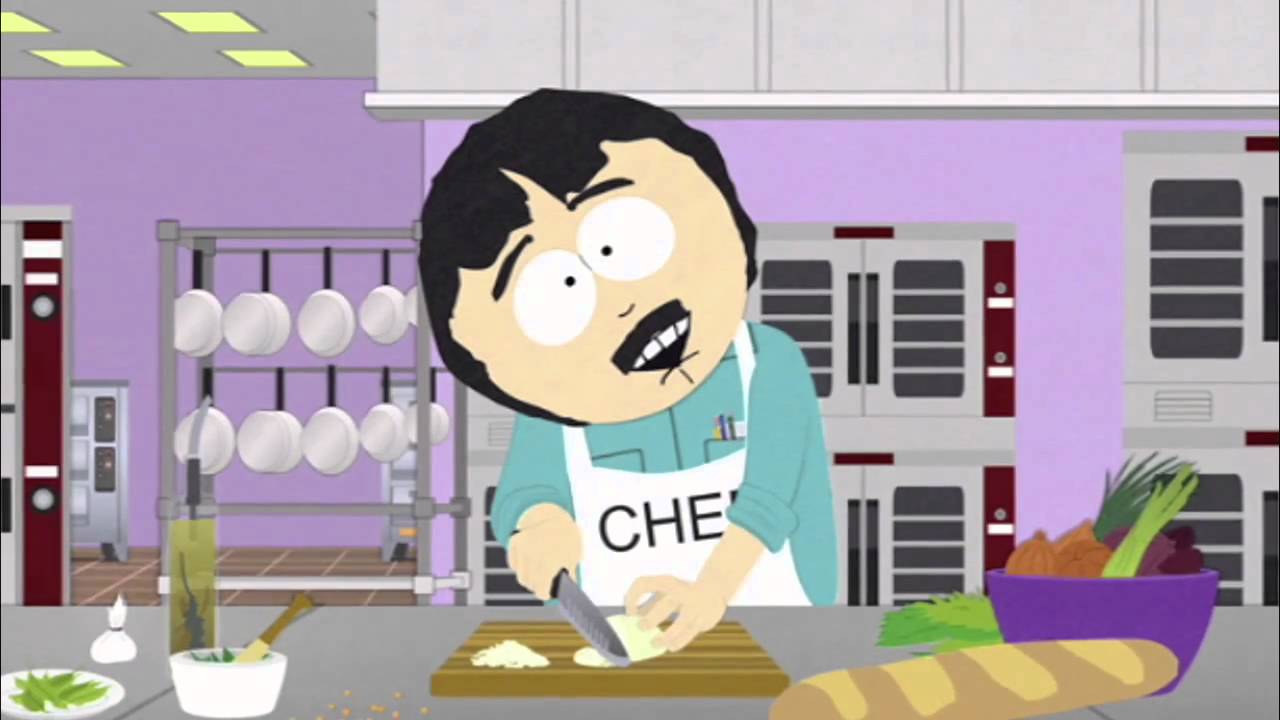 ………………………………………………………………………
Creme Fraiche is the last episode of this season and it is one of its finest. The take on food channels is so funny as they are basically portrayed as food porn, but it is Randy who is absolutely hilarious in a season that did not showcase his character much. And the Sharon and Shake Weight subplot is just brilliant and again laugh out loud funny. The way these two subplots connected is so clever and this is probably the best Randy/Sharon episode ever.
In the end, while it most certainly has its weaker episodes, most of this season's episodes are just phenomenal with a couple of those being classics and some of the best of all time. Yes, Randy wasn't in it as much and Cartman only gets a handful of his episodes, but that is why this season is great as it focuses on many other characters as well and it has some of the more interesting and experimental episodes that we haven't seen before. For all of those reasons, the fourteenth season is one of the best seasons of this series without a doubt.
………………………………………………………………………
Worst Episodes: Medicinal Fried Chicken, 200 and It's a Jersey Thing.
Best Episodes: The Tale of Scrotie McBoogerballs, You Have 0 Friends, Poor and Stupid, Coon 2: Hindsight and Creme Fraiche.
My Rating – 4.6
………………………………………………………………………