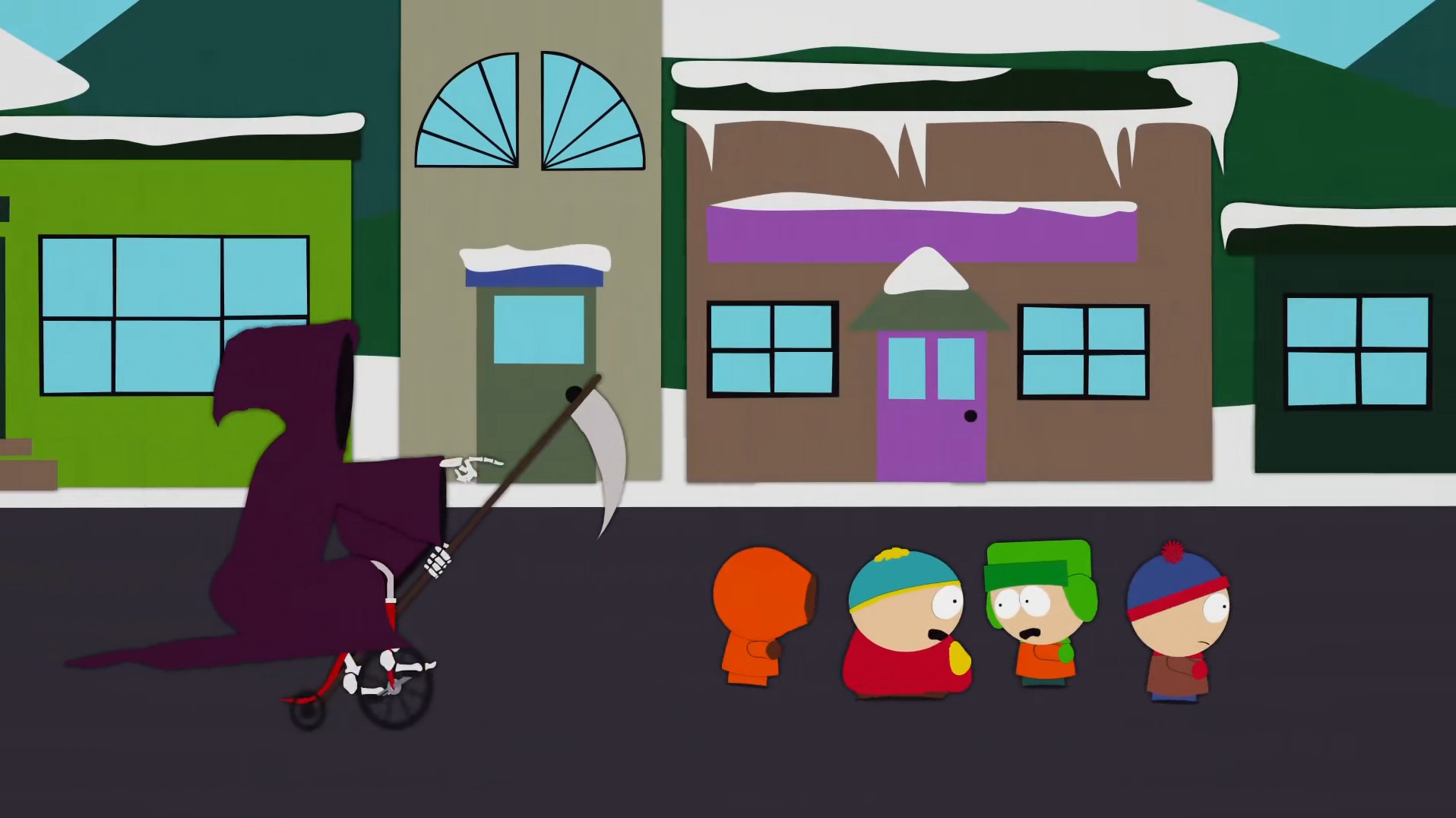 ………………………………………………………………………….
South Park Season 1 Review
The first season of South Park is a very problematic, albeit in the end solid one.
Now, I found this season as well as the overall first three seasons to be very disappointing and weak when compared to the later ones, but having in mind that Trey Parker and Matt Stone both direct and voice their characters, they can be forgiven. They were just starting out here and they were finding their voice and that is why the characterization in particular is different here than it would become later on. Erik Cartman in particular is just whiny here and never posing any real threat. And the voices are all wrong here. But as I said, this is the very first season which is why I should cut them some slack.
………………………………………………………………………….
"Kid, I hate to break this to you,
but your mother is what we Native Americans refer to as Bear with Wiiide Canyon"
………………………………………………………………………….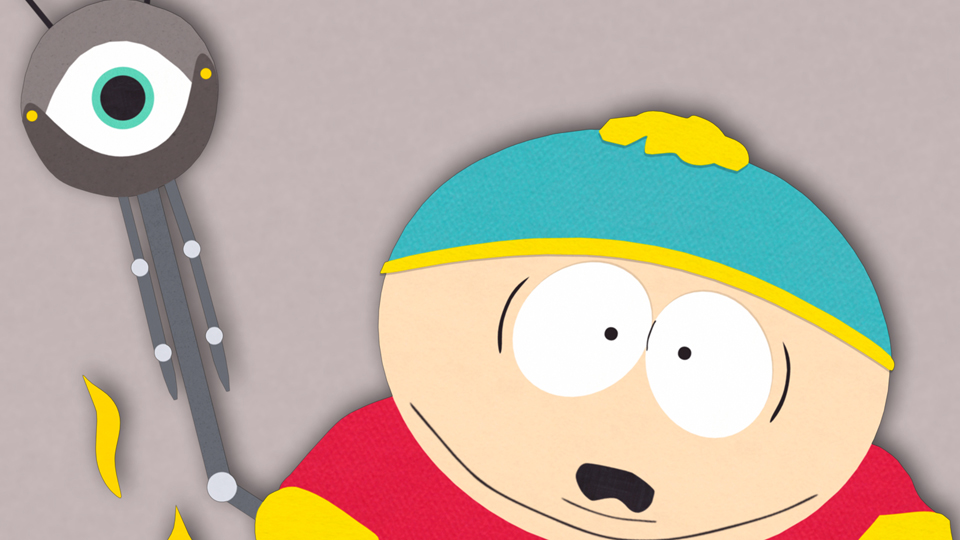 ………………………………………………………………………….
Cartman Gets an Anal Probe is a very weird opening episode that is one of the weakest of the season. You can see some of their signature humor here, but the entire plot with the aliens and cows didn't yield any great results unfortunately.
Volcano is a much better episode that benefits from a great use of Jimbo and some really memorable scenes. The ending is also really nice and I overall enjoyed this outdoors adventure quite a bit.
Weight Gain 4000 is one of the better season one episodes owing to an absolutely fantastic early use of Mr. Garrison who wants to assassinate his childhood rival. But the subplot with Cartman is also pretty good as it uses his weight really well.
………………………………………………………………………….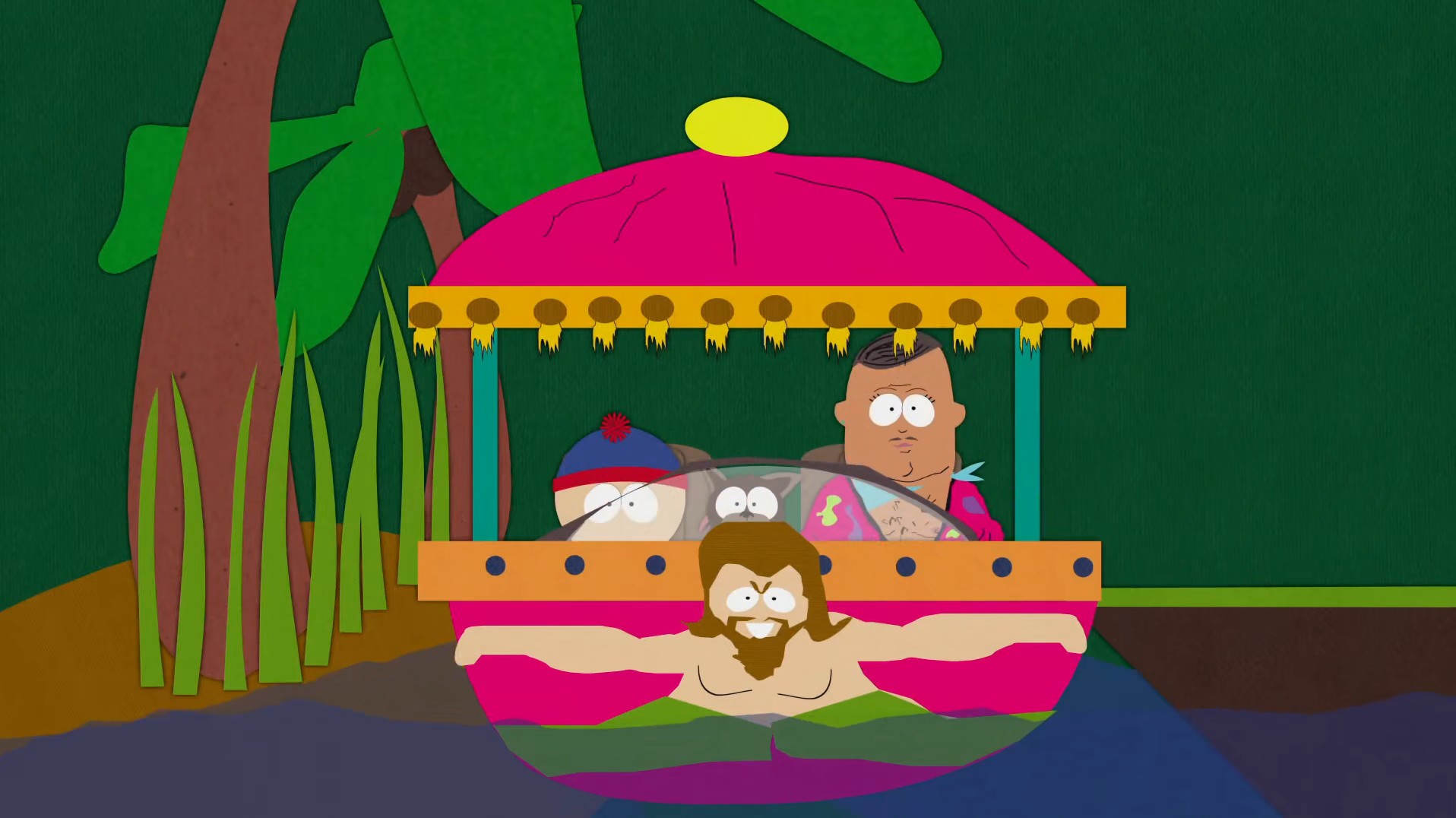 ………………………………………………………………………….
Big Gay Al's Big Gay Boat Ride is such an interesting episode. It is a very progressive episode, especially for this early in the series' run and it showcases Parker and Stone's liberal attitude towards gays. Yes, Big Gay Al is a stereotype, but the episode is not only funny, but also poignant in its story and Stan's dog is so endearing.
An Elephant Makes Love to a Pig is such an odd, very old fashioned episode for South Park and they just don't make them as such anymore. But I loved its weird plot as it was very satisfying and it is a great vehicle for the crazy, irrelevant scientist Dr. Mephesto who is one of the best early supporting characters of the show and it is a shame that they hadn't used him more often.
Death is quite good. It has such a great use of Grandpa Marsh and he has rarely been this good. It was just so amusing watching him chase Death and those scenes were just priceless. And Kenny was also solid here.
………………………………………………………………………….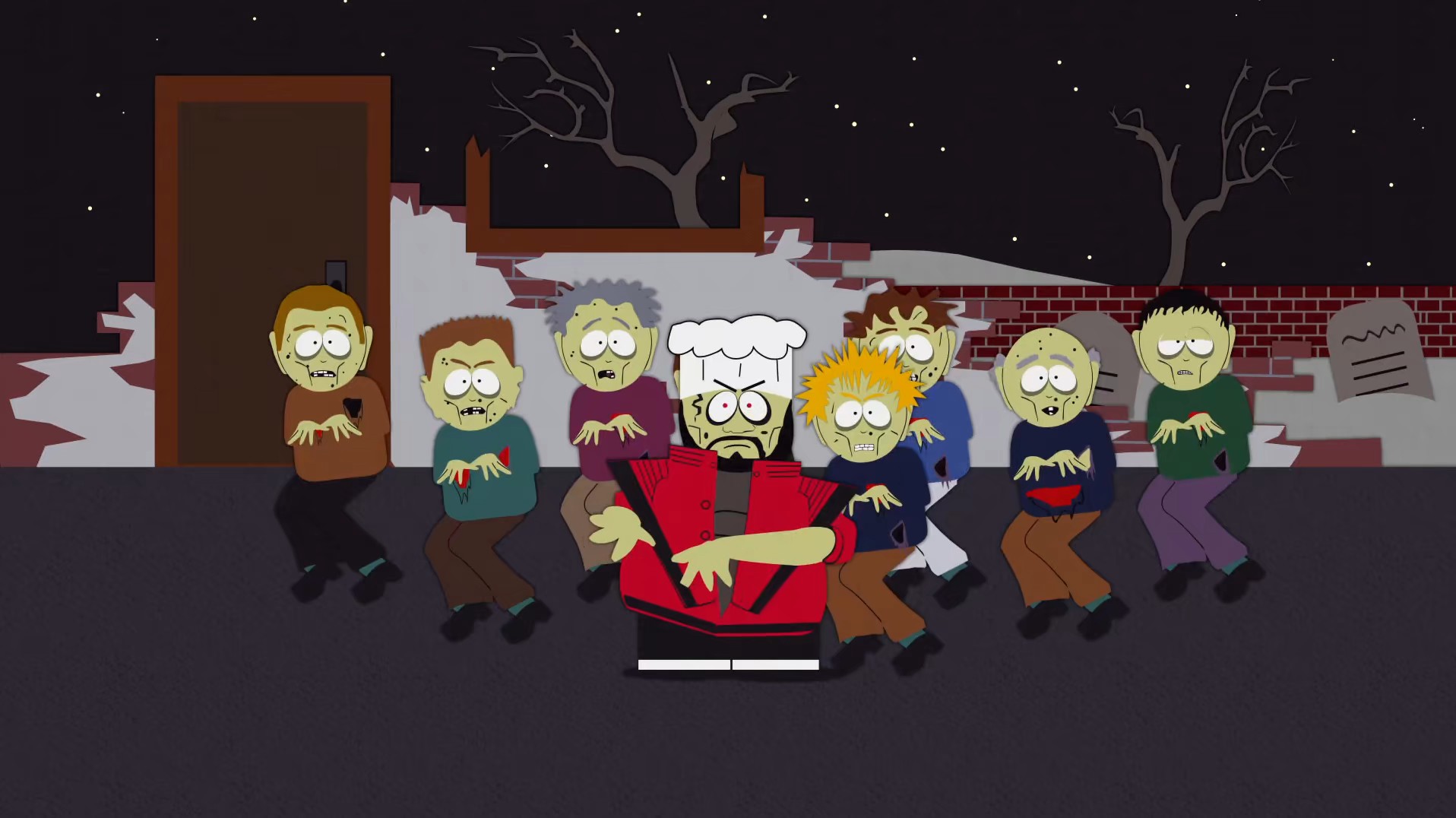 ………………………………………………………………………….
Pinkeye doesn't have the most original or entertaining plot as these zombie storylines are boring to me, but it does benefit from a solid use of Kenny once again and some amusing parts.
I love Starvin' Marvin', both the character and the episode. The character is so good and his episodes are some of the best of the early ones and this episode finds Cartman at his funniest thus far as it was really hilarious watching him struggle in this environment.
Mr. Hankey, the Christmas Poo isn't a bad episode, but it isn't particularly good either and it is the episode to blame for introducing this ridiculous and stupid character in the first place.
………………………………………………………………………….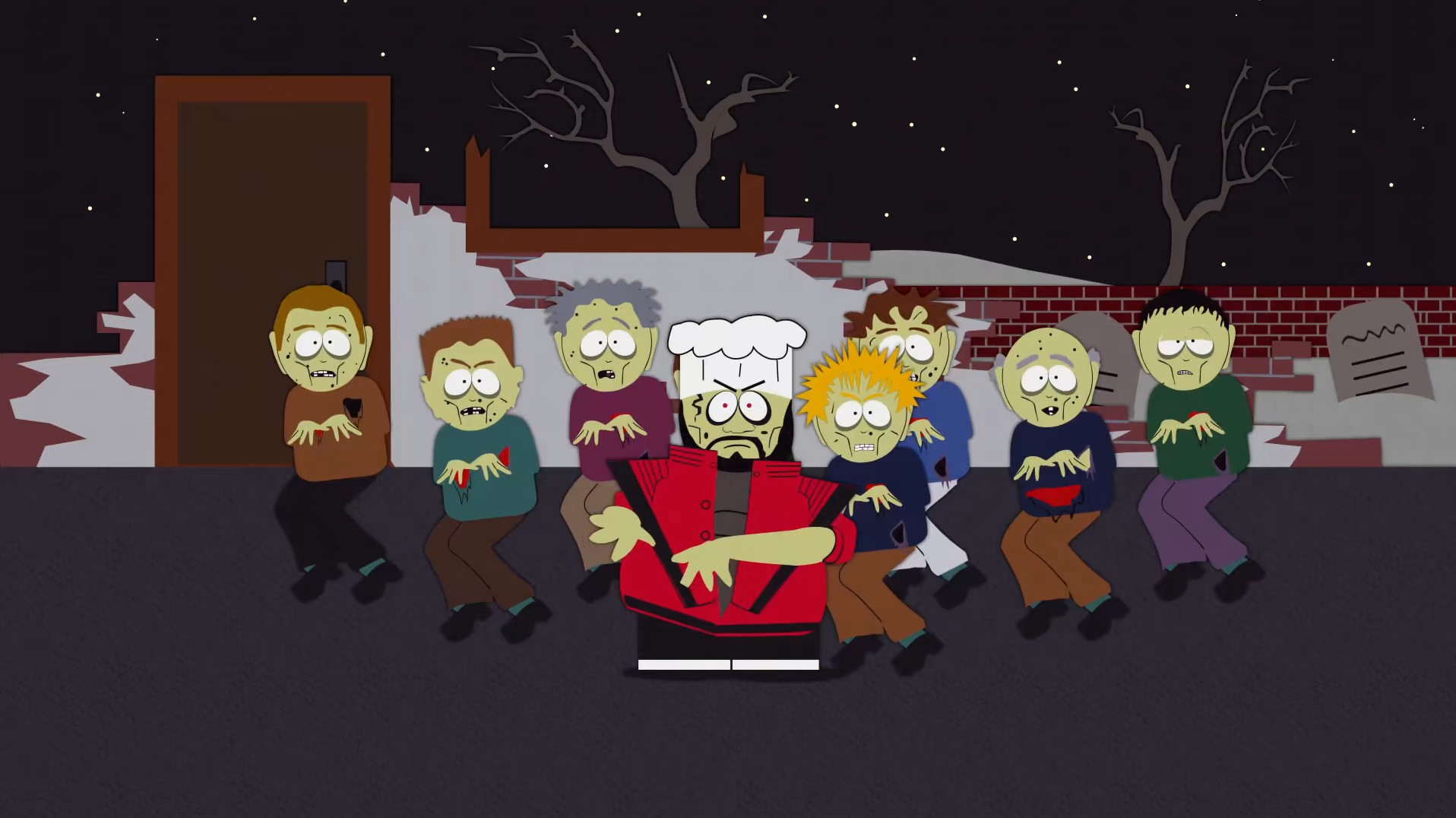 ………………………………………………………………………….
Damien is such an underrated episode. It has such a great use of both Satan and Jesus and both are absolutely phenomenal. This plot is silly enough that it worked, but it is also funny and it has a great twist at the end.
Tom's Rhinoplasty has the best early use of Wendy, but Mr. Garrison is the highlight here as his plastic surgery provided some hilarious moments. It is great that this character got a lot to do already in the first season.
Mecha-Streisand is such a great episode. It perfectly makes fun of Barbra Streisand and she is the best early South Park celebrity for sure. Every scene with her was great, but the entire robot storyline was a great fit and everything here works in a splendid fashion.
………………………………………………………………………….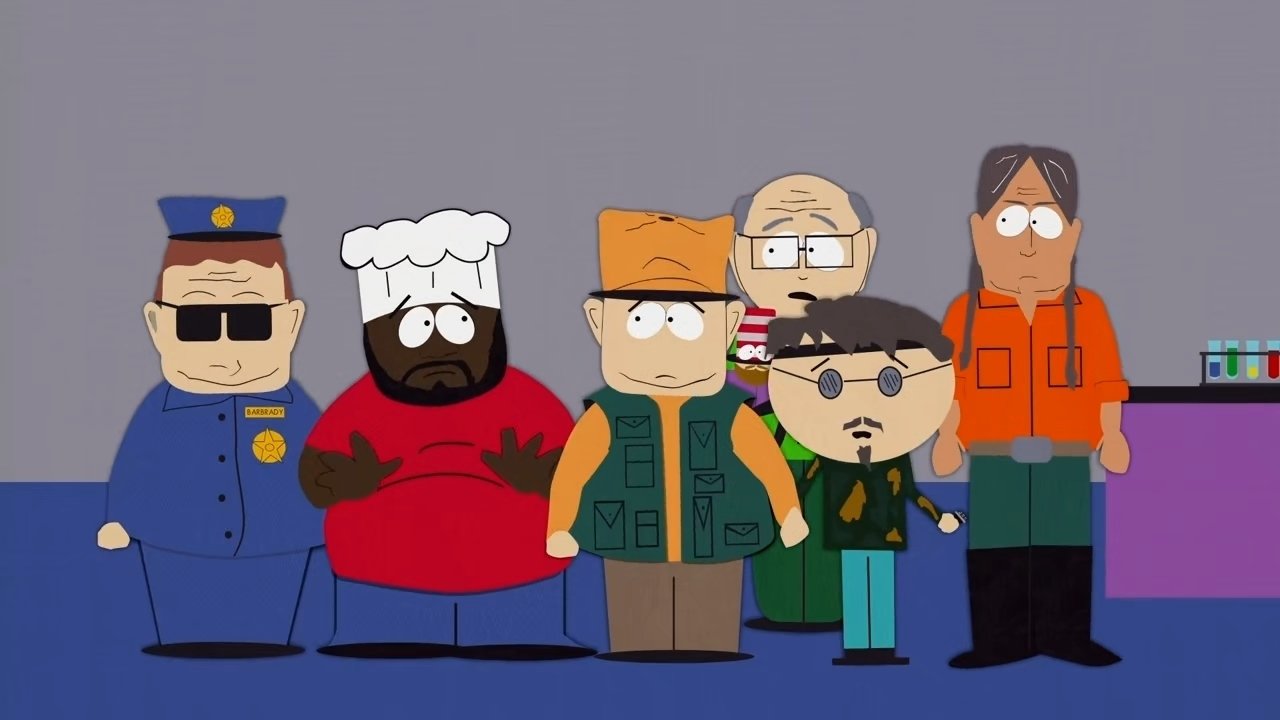 ………………………………………………………………………….
Cartman's Mom Is a Dirty Slut is without a doubt the finest episode of this season. It leaves everything on a big cliffhanger in such a great way and it is the first episode that actually progresses the story and it was so satisfying watching Cartman cope with his mom's promiscuity. Him wanting to find who his father is will be resolved in the next season, but this was a great first part that ended magnificently.
The first season of South Park has many flaws because the creators were inexperienced and just getting started – the voice of some of the characters is still not established, the animation is too crude and there is not a single episode here that should be on any all-time best list, but it is still better than some of the recent seasons because not too many episodes are bad or borderline unwatchable, the social and political commentary does not get in the way of the humor which is surprisingly good at times and Mr. Garrison and Cartman are highlights here, both very funny and interesting to watch. It is nothing spectacular, but for the very first season, it is really good and holds up pretty well.
………………………………………………………………………….
Worst Episodes: Cartman Gets an Anal Probe, Pinkeye and Mr. Hankey, the Christmas Poo.
Best Episodes: Starvin' Marvin', Mecha-Streisand and Cartman's Mom Is a Dirty Slut.
………………………………………………………………………….
My Rating – 3.5
………………………………………………………………………….