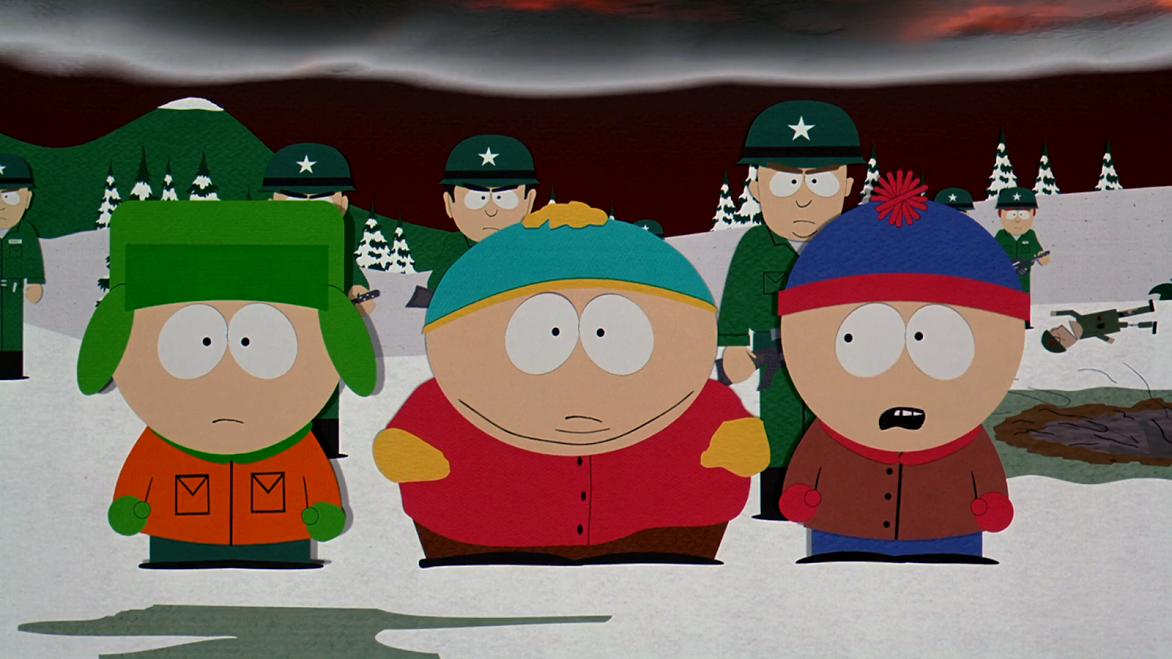 ……………………………………………………
South Park: Bigger, Longer & Uncut Movie Review
South Park: Bigger, Longer & Uncut is a 1999 animated musical comedy film directed by Trey Parker. It is such a great film to accompany the series.
The boys see a controversial film and their parents pressure the country to go into war with Canada for allegedly corrupting their children. Now obviously this story is excellent and it is thematically rich and so clever as usually for this team. It smartly satirizes how the Americans are more appalled at cursing or nudity than much bigger issues such as war. It is a great message film about censorship and freedom of speech. But it also has a lot of other things going for it such as the parody of musicals and most especially the Disney renaissance and it touches upon racism and religion too.
……………………………………………………
"I'm sorry, Wendy,
but I don't trust anything that bleeds for five days and doesn't die."
……………………………………………………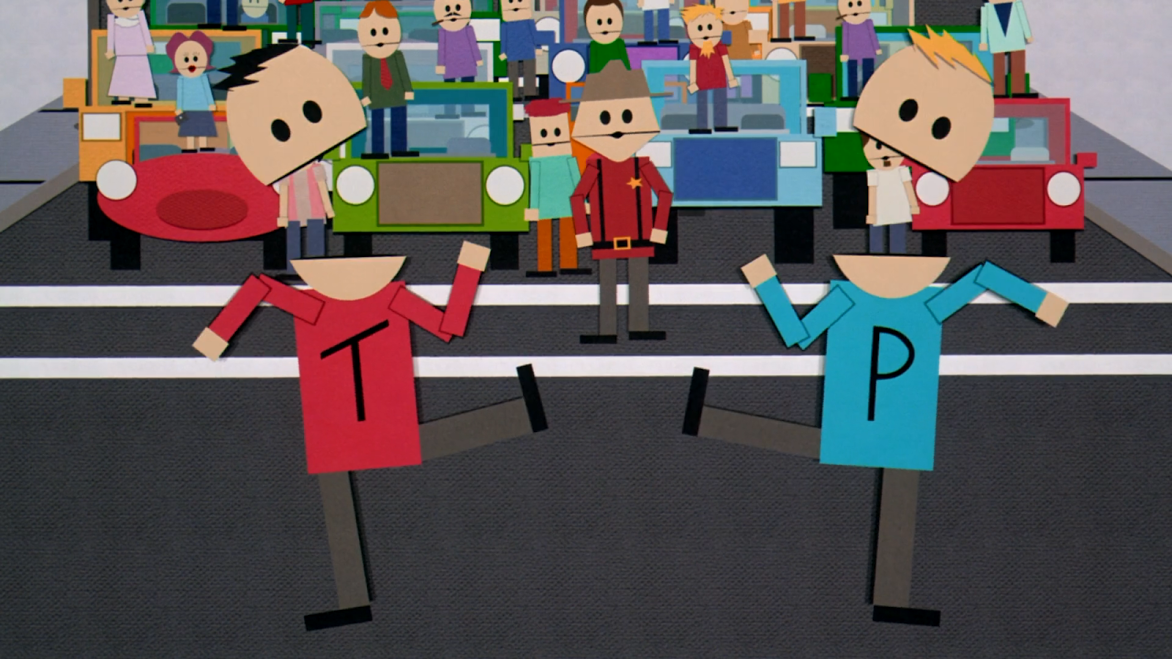 ……………………………………………………
I loved every character here as everyone was superbly realized which is one of the reasons why this film is even better than the seasons that aired at the time that it was made. It is so good which is actually commendable as usually films based on TV shows fail miserably, but this one succeeds tremendously.
Stan here is obsessed with Wendy and we get his signature throwing up. The conflict between him and Gregory is solid. Kyle's relationship with Sheila is well explored, but she bothered me as she was too over-the-top and there could have been better ways to start this whole war than this way with her basically becoming a villain.
Mr. Garrison is here in just a couple of scenes, but he steals the show whenever he is on screen with a couple of absolutely hilarious lines. I loved the Canadians and that ambassador was so funny in one of the funniest scenes. Terrance and Phillip are also surprisingly good here. Juvenile, but they work really well in the context of the story.
……………………………………………………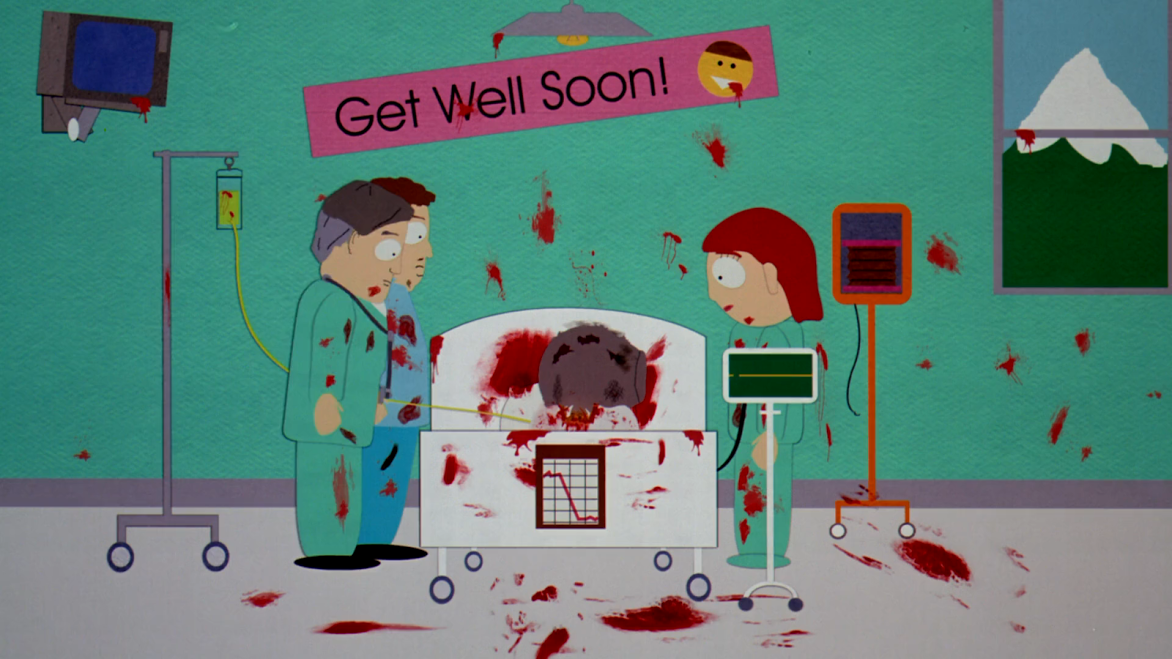 ……………………………………………………
Big Gay Al also has his moments, Chef is excellent and that whole human shield subplot is absolutely hysterical and possibly the funniest thing in the entire film. Cartman's mom also had her funny moments and of course Cartman is excellent. He is here still not fully Cartman as he would become in the later years, but he comes close and this is one of his best and funniest roles in the earlier history of South Park.
Kenny is naturally terrific. That death scene with the doctors is so funny in its craziness, but I loved that this character is finally utilized a lot. His relationship with Satan is excellent and his road from hell to heaven is superbly executed with his final scene being a great conclusion for the film plus we finally saw him without a hood on.
Satan is amazing! Here he is probably the best that he's ever been and is the main character in his own right. Saddam is funny and villainous and their relationship is as ridiculous and as hilarious as always, but we also get the closure from it and Satan's progression from a coward to a person who respects himself and finally ends things with Saddam. A terrific and extremely funny subplot.
……………………………………………………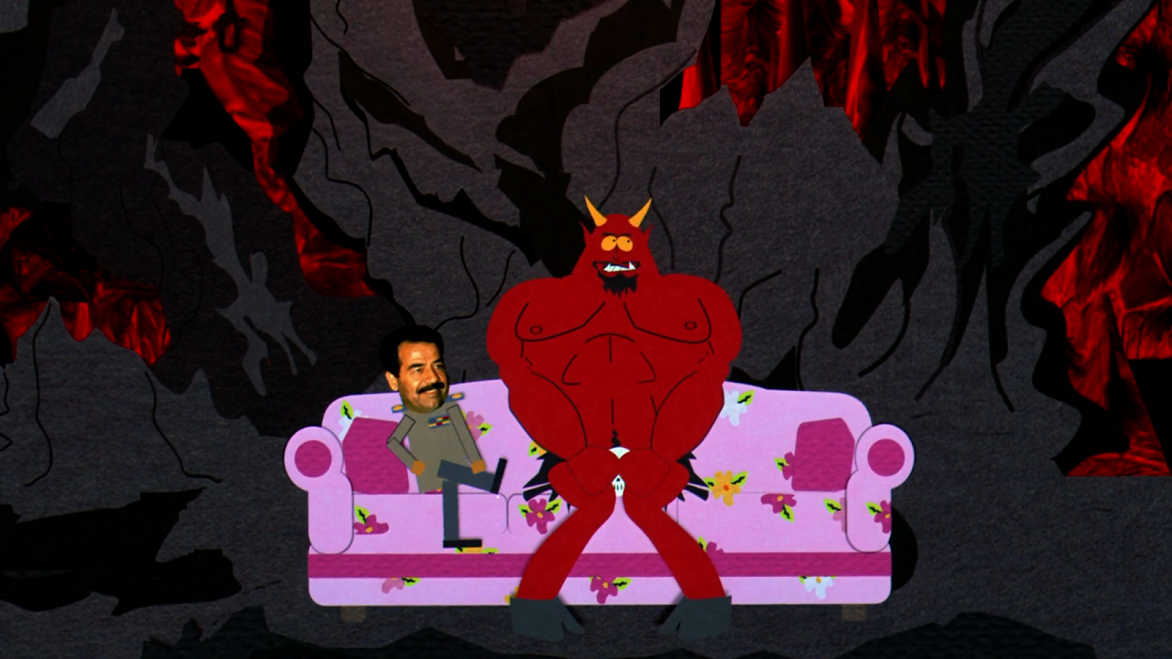 ……………………………………………………
South Park: Bigger, Longer & Uncut is as hilarious as you would come to expect from Parker and Stone and is actually laugh-out-loud funny with joke after joke coming at you from beginning to end. However, the film is not only a comedy, but also strongly a musical which I also enjoyed. Yes having twelve songs in it is definitely too much, but the songs are short enough that it doesn't come at the expense of storytelling. Quite the contrary as they use it to further the plot progression and highlight the characters which is what songs in musical films are supposed to do. They are truly musically talented which is something that they do not get nearly enough credit for.
Mountain Town is excellent and a great way to open the movie innocently while immediately afterwards going into full R-rated territory. Uncle Fucka is the signature song from the Canadian duo, ridiculous but fun. Wendy's song is so-so and It's Easy, MMMkay is a good showcase of Mr. Mackey's signature line, but is otherwise dull and repetitive.
Hell Isn't Good I wasn't a fan of at all because of its genre and I have to say that Blame Canada is a very overrated song that was nominated for an Oscar when in reality it is boring and other songs here were much more deserving of the nomination. Kyle's Mom's a Bitch is one of Cartman's greatest moments here. Absolutely hilarious, so catchy and with a great part with the children singing it in other languages.
……………………………………………………
……………………………………………………
What Would Brian Boitano Do? is a very underrated song which is one of my favorites here. I guess that it comes as a bit of a filler in terms of the sequence itself as it isn't all that necessary, but it is very entertaining with a catchy tune and an amazing, grand finale with memorable imagery. La Resistance is okay, but forgettable, but I Can Change is fun and crazy and again important for the story. I'm Super isn't all that great, but is funny and very amusing in its imagery and is a good usage of Big Gay Al's character.
And without any doubt the best song from the movie has to be Up There which is just an admirable achievement. It is such a perfect parody of Part of That World from 'The Little Mermaid' and serves as a great Disney-like song in its own right as it is funny in imagery, but so stupendously well sung and with such a catchy, yet grand quality to it. It is one of Satan's finest moments.
……………………………………………………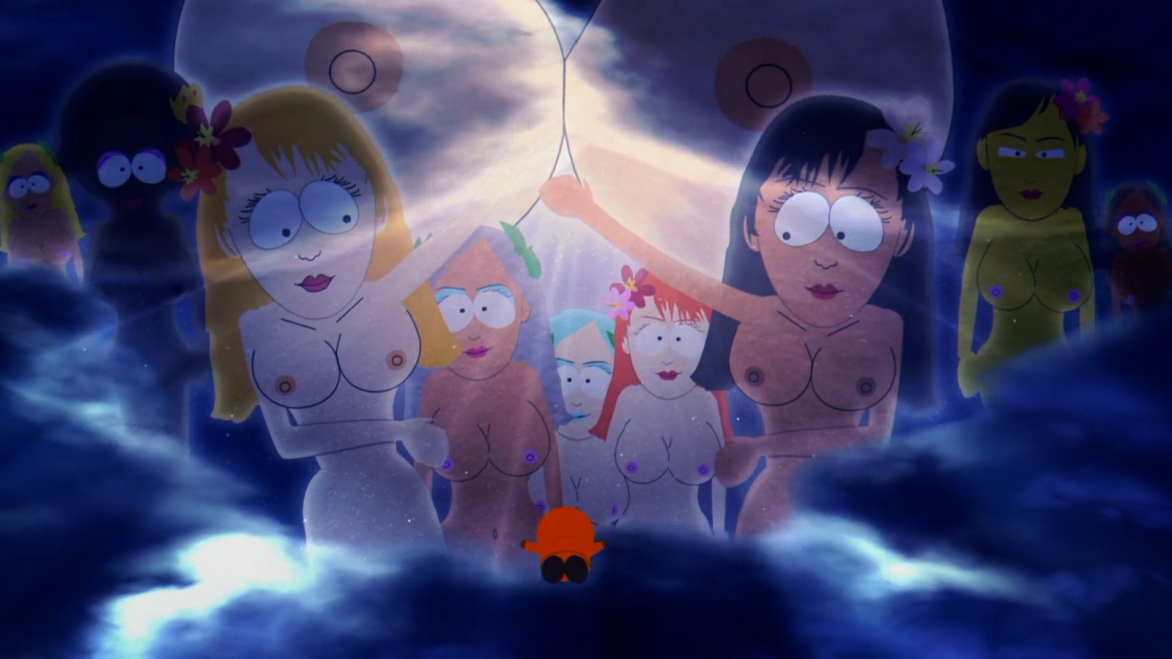 ……………………………………………………
South Park: Bigger, Longer & Uncut isn't perfect as some of that action near the end wasn't all that great in comparison to the rest of the movie plus the editing is really problematic as the film felt rushed all the time and way too fast. It should have been much longer in my opinion. But still it is endlessly entertaining and funny from beginning to end, sometimes even hilarious. It is very well made and directed and even the animation is brought up a notch for the theatrical release. It is mostly an extremely satisfying South Park experience and a very underrated film in my opinion.
South Park: Bigger, Longer & Uncut is a glorious achievement as the film that never disappointed as is mostly the case with TV-to-film adaptations. The characters are all memorable and superbly utilized here and the story is very well crafted and naturally thematically rich and sophisticated, but the humor is fantastic as it is funny from start to finish with a great joke after joke and many instantly recognizable lines and moments. It also succeeds as a musical with many great songs with the highlight being Up There which is a great parody of Disney music. Whether as a musical or as a comedy, you can't deny its greatness.
My Rating – 4.5
……………………………………………………