Sleeper Movie Review
Sleeper is a 1973 science fiction comedy film directed by Woody Allen and starring Allen and Diane Keaton. It is such a funny, very entertaining movie.
Sleeper follows a man who is cryogenically frozen in 1973 and defrosted 200 years into the future. I just loved the story and how it perfectly parodies science fiction films while also containing terrific silent sequences which were a great nod to the silent comedies. And that mix surprisingly works and is such an authentic combination of genres. I really enjoyed the sci-fi elements here and I thought that the film was very funny, frequently even hilarious.
………………………………………………………………………………….
"This stuff tastes awful.
I could make a fortune selling it in my health food store"
………………………………………………………………………………….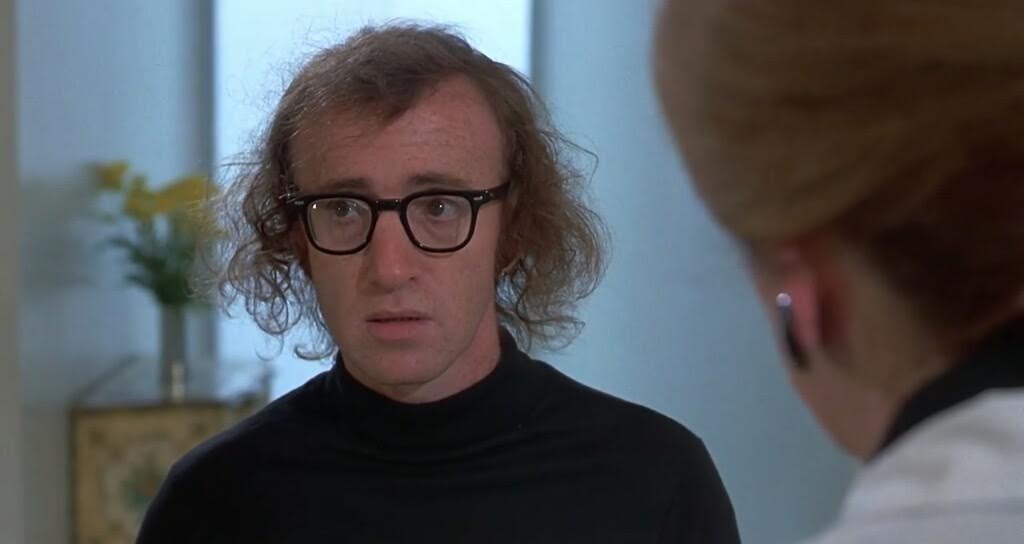 ………………………………………………………………………………….
Miles Monroe is a typical Woody Allen character, but I liked him and I found that he greatly counteracted the people from the future. Luna is also pretty good and I really enjoyed the character interactions between the two. I expected more from the scientists at the beginning, but the film is simplistic and mostly focuses on just the two of them which is great.
Diane Keaton is excellent in Sleeper, but Allen's performance is a bit disappointing. Yes, he is quite solid and has a great delivery of jokes, but his acting was still admittedly shaky in some of the scenes. But they are great together as always.
I found the film's production values to be great, especially for its small budget. The set designs are great and memorable, the costumes are superb and everything looks really good and interesting here from the robots to the houses to the various futuristic devices. And I loved its world building and the incorporation of those devices.
………………………………………………………………………………….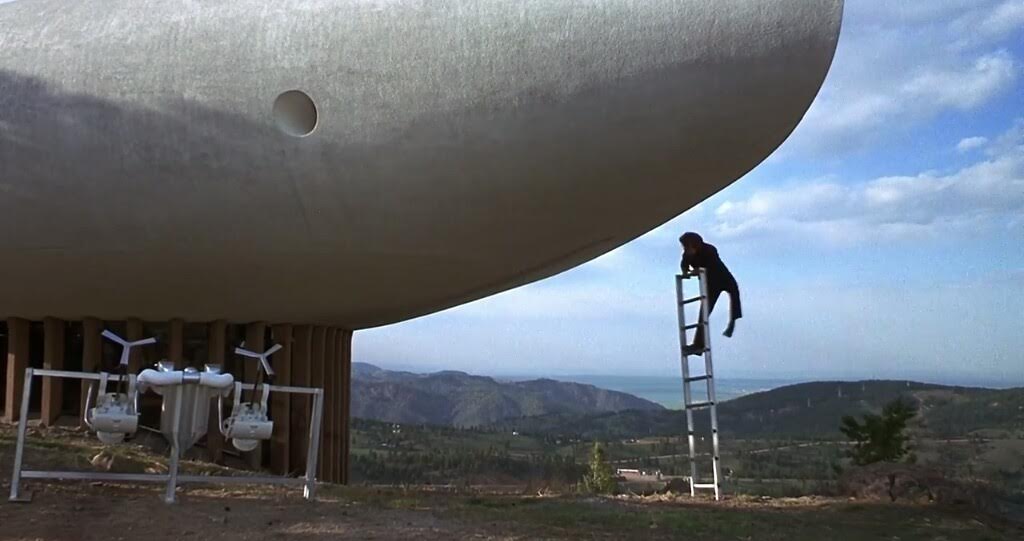 ………………………………………………………………………………….
The humor is the highlight of the film. It is very funny and I laughed many times. The parody of science fiction tropes is fantastic, but there was some really great stoner humor here as well. The highlights for me were the jokes about healthy food as those made me laugh the most. Of course, Allen steals the show as usual with his many signature lines. I would have liked to have seen less emphasis on sexual jokes, but those were still pretty funny for the most part.
Sleeper has its problems that prevent it from reaching greater heights it could have easily reached. But the second half (with the third act in particular) is just so disappointing not only in its significant lack of laughs, but also in its much less interesting plot points. And it just sort of ends as its ending is so abrupt and incredibly disappointing. The film definitely lost its steam which is a shame as it started off on such a strong, energetic, inventive and offbeat note. It also has that one scene with two gay men and it is just awful – so dated and offensive.
………………………………………………………………………………….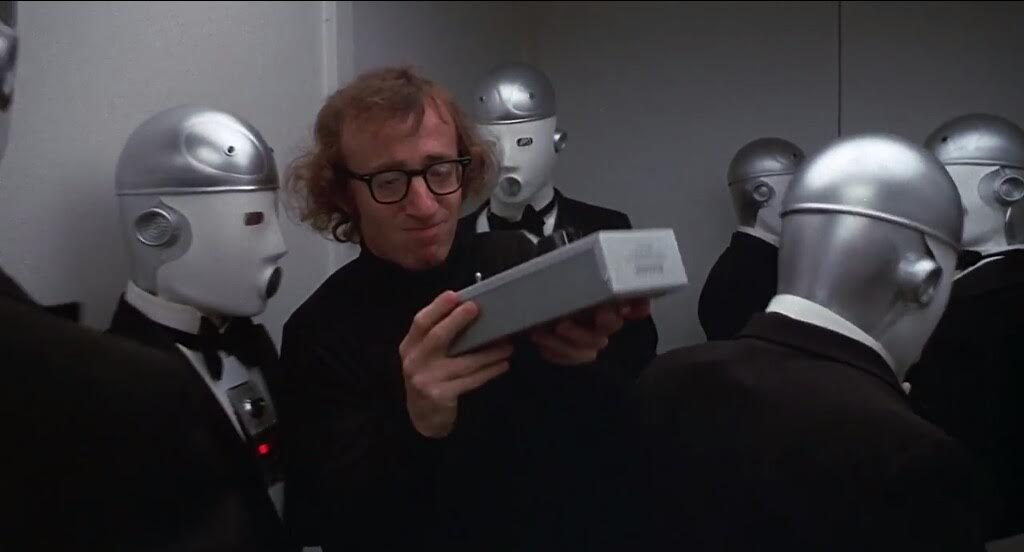 ………………………………………………………………………………….
But it is still well edited and paced. And, despite its abrupt ending, it flows smoothly and is short, but sweet. And I have to talk about the score. It is simply fantastic and wonderfully reminiscent to those classic comedies of the twenties. This is such a great homage of the 1920s cinema. And it is admirable that Allen directed, wrote, composed the music and starred in Sleeper and he succeeded in all of those tasks as the film is so funny and so well written with such an intriguing and immensely engaging screenplay and great dialogue. It may not be one of the director's best works, but it is one of his funniest and most purely entertaining pictures for sure and such a charming, fun film to watch.
Sleeper unfortunately loses its steam near the end with a disappointing third act, but everything else that came before it is great as the screenplay is fantastic, the humor is superb with many great lines and the mix of science fiction parody and an homage to the silent comedies is such an authentic one and the movie succeeds in both of those areas. It is a flawed, but an incredibly entertaining, energetic, offbeat and funny flick.
My Rating – 4
………………………………………………………………………………….