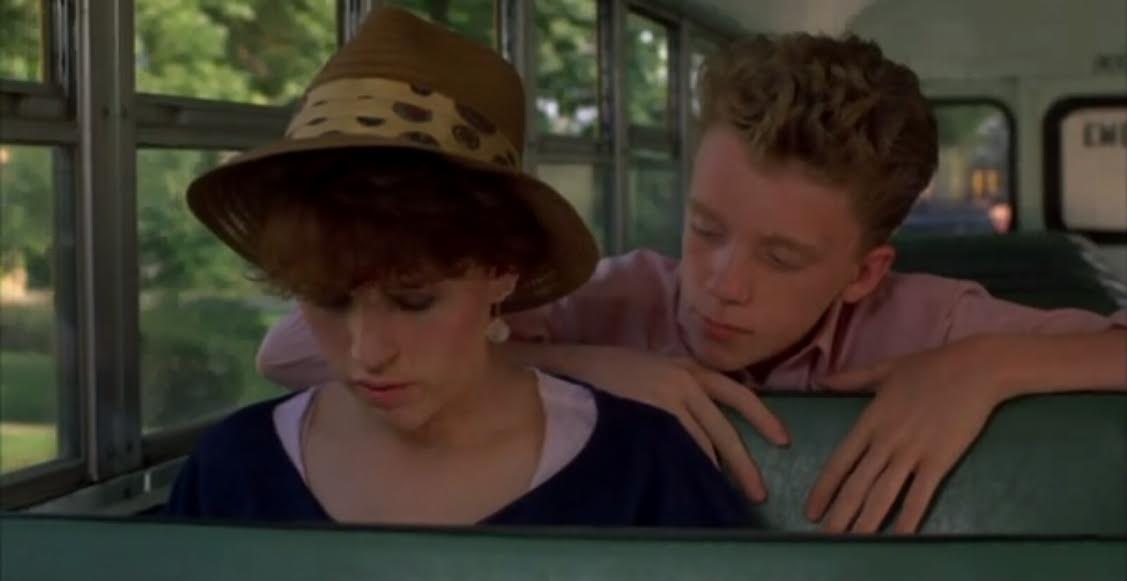 ……………………………………………………………………………………..
Sixteen Candles Movie Review
Sixteen Candles is a 1984 teen comedy film directed by John Hughes and starring Molly Ringwald, Michael Schoeffling and Anthony Michael Hall. It is a genre classic and such a delight.
……………………………………………………………………………………..
"I don't think I'll be able to sleep if I don't feel this little talk has helped ya.
So would ya be a sport and lie to me?"
……………………………………………………………………………………..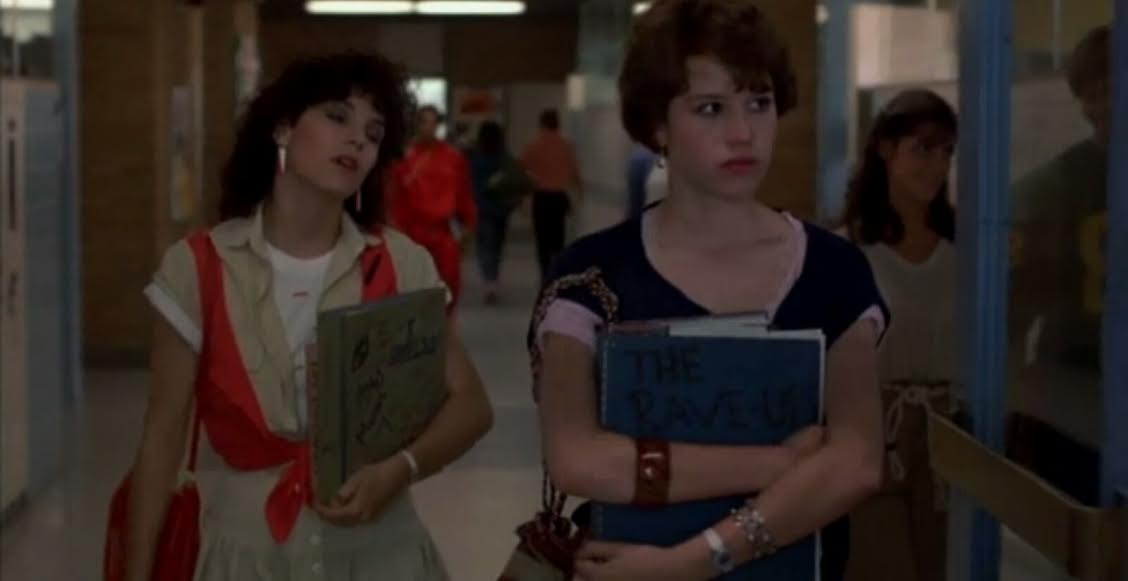 ……………………………………………………………………………………..
Sam is having a sixteenth birthday but it turns out to be a very bad day for her as her parents didn't even remember the date and her crush seems to not even notice her. This is the kind of story that is admittedly very familiar and even clichéd in its ending, but it transcends that thanks to a perfect, charming execution.
I loved the energetic beginning and how we are instantly acquainted with Sam and her problems, I loved the conversation scene between Sam and Ted and I adored that ending. Those three were the highlights for me, but let's talk about that ending. It has such a perfect use of body language and facial expressions that wonderfully compensate for the lack of words and it was a great choice. Jake comes to Sam's sister's wedding and he sees her and waves her. She turns back to find the person he's waving and when she realizes it's her, she points at her and shyly whispers – Me? Yes, you. And the two unite, have a small talk and then while they leave, Sam signals her father and he sends a congratulatory hand signal. I just loved everything about this ending and how it's simply, yet meticulously constructed and it is the best end scene I've seen in a long time and the one that I will remember for years to come.
……………………………………………………………………………………..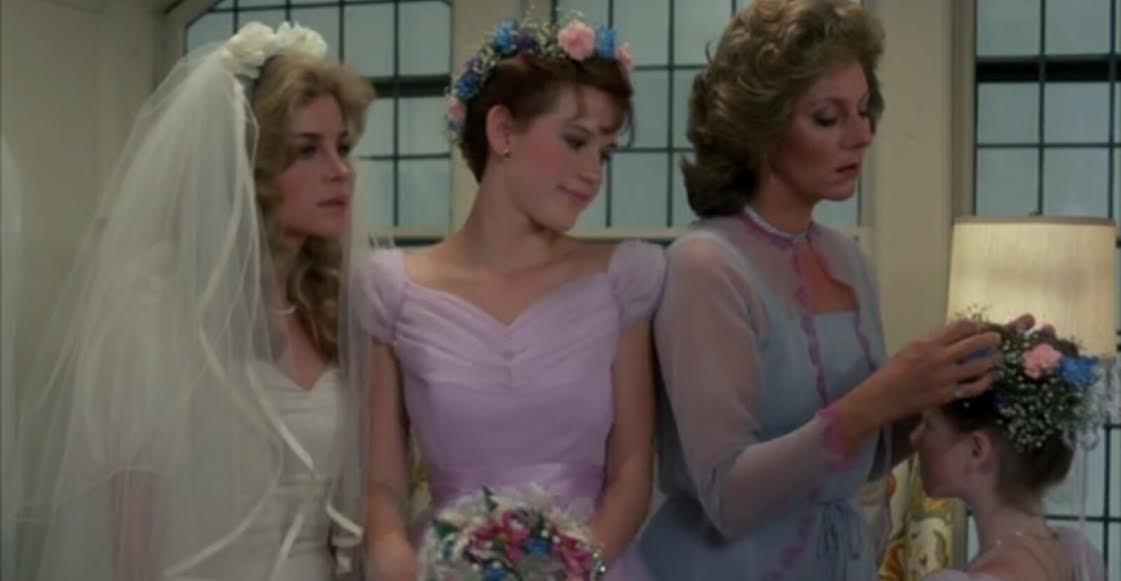 ……………………………………………………………………………………..
Let's now talk about that wonderful father-daughter relationship. Yes, the father in Sixteen Candles is too good which may seem unrealistic, but it is still a perfect ideal and a role model for every father out there and the talk they have and the thing that he says to her about her sister and the dangers of getting everything you want early is so truthful and such a great line. That whole sequence is incredibly heartwarming, but never crossing into sugary territory.
Sam is excellent, so likable, yet realistic. Jake is typical, yet also very sympathetic and you get why she is into him as he really is handsome and sweet. Ted is fantastic. At first he seemed like a typical geek teen, but he eventually proved to be probably the best developed character here and his interactions with both Jake and Sam are phenomenal and he is such a grounded in reality character. The acting is also top-notch with both of these actors delivering in their roles and Paul Dooley being wonderful. But of course this is Molly Ringwald's vehicle and she is magnificent in the role – so charming, so likable and consistently very good.
……………………………………………………………………………………..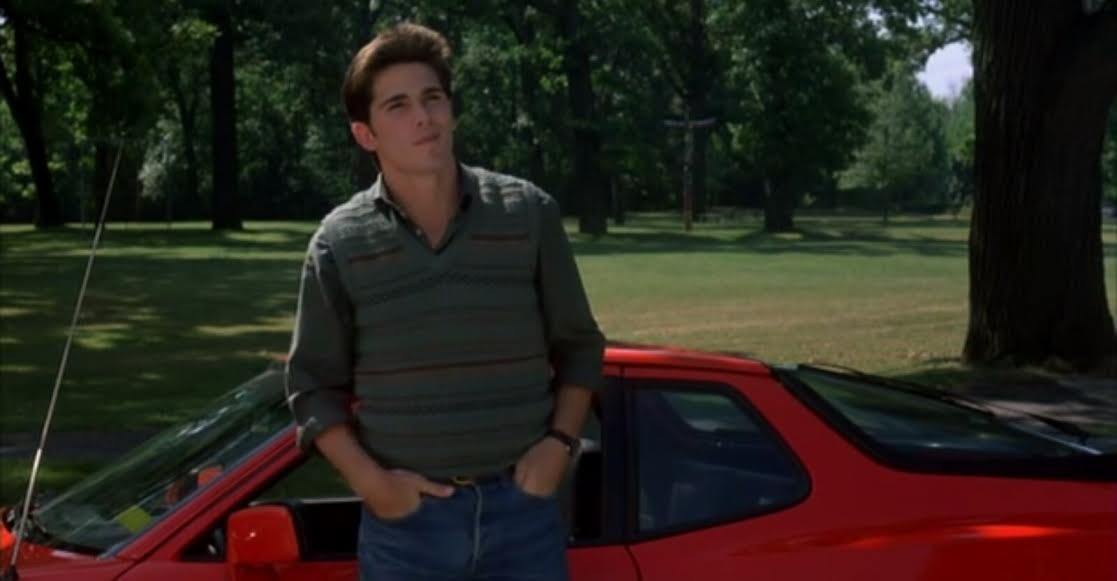 ……………………………………………………………………………………..
Sixteen Candles is well filmed and very well directed by Hughes. It is well acted and very well paced and it just flew by how fun it was. The tone is wonderfully light and comedic, the humor is pretty good at times and the dialogue is mostly excellent – realistic and touching. The whole flick manages to be touching, but in just the right way as it is never overly emotional.
Now I have to touch upon some flaws in the movie, those which are obvious and pretty big. Ted's too sidekicks didn't work for me as they were too childish and sometimes the movie focused too much on him instead of Sam. The musical choices were good and sometime even great, but those small cues to famous movies I found weird and overloud. And the biggest offender has to be Long Duk Dong. What is there more to say that hasn't already been said? He is an Asian stereotype, very offensive and incredibly frustrating. Also, quite unnecessary for the film's plot.
……………………………………………………………………………………..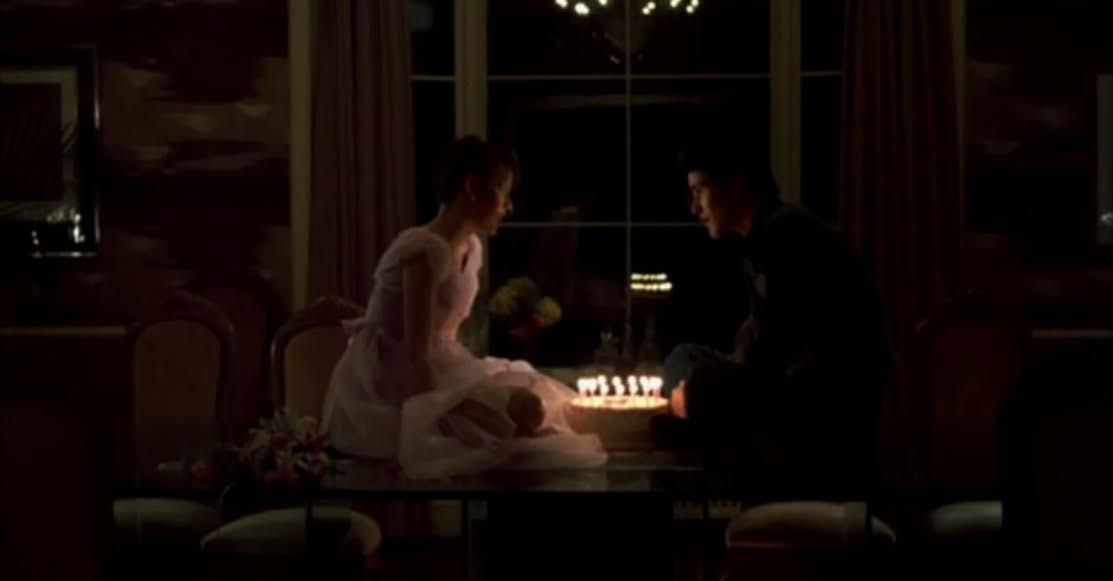 ……………………………………………………………………………………..
And yes, the film is riddled with one big (Dong) and a couple of smaller flaws and although that made it hugely uneven, I still give it a 4.5 rating just because everything else is great and so satisfying. In my opinion, this film didn't disappoint and is quite probably on the same quality level as 'The Breakfast Club' which is admirable and I did not expect it to be this good at all.
Sixteen Candles is uneven due to too much emphasis on Ted instead of Sam and a very unfortunate character of Dong who is an awful Asian stereotype, but everything else is great with the standouts being Molly Ringwald who is so good in the main role, the character interactions and the dialogue with some amazing, wonderful lines. But the film also hugely benefits from such a beautiful, perfectly constructed end sequence and from having a lot of heart, but never becoming too emotional. It is a fun, touching teen film that quite successfully transcended its clichéd nature.
My Rating – 4.5
……………………………………………………………………………………..