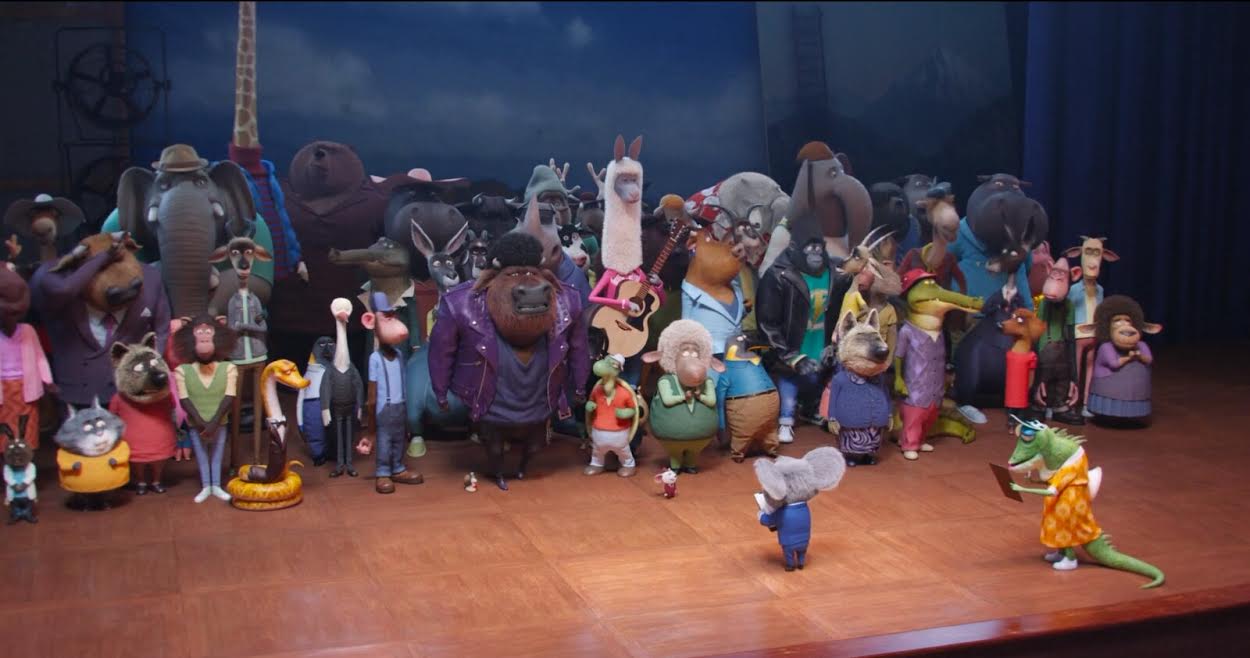 ………………………………………………………………….
Sing Movie Review
Sing is a 2016 animated musical film from Illumination Entertainment. It features the voices of Matthew McConaughey and Reese Witherspoon among others and it is such a good movie.
………………………………………………………………….
"When you've reached rock bottom,
there's only one way to go, and that's up!"
………………………………………………………………….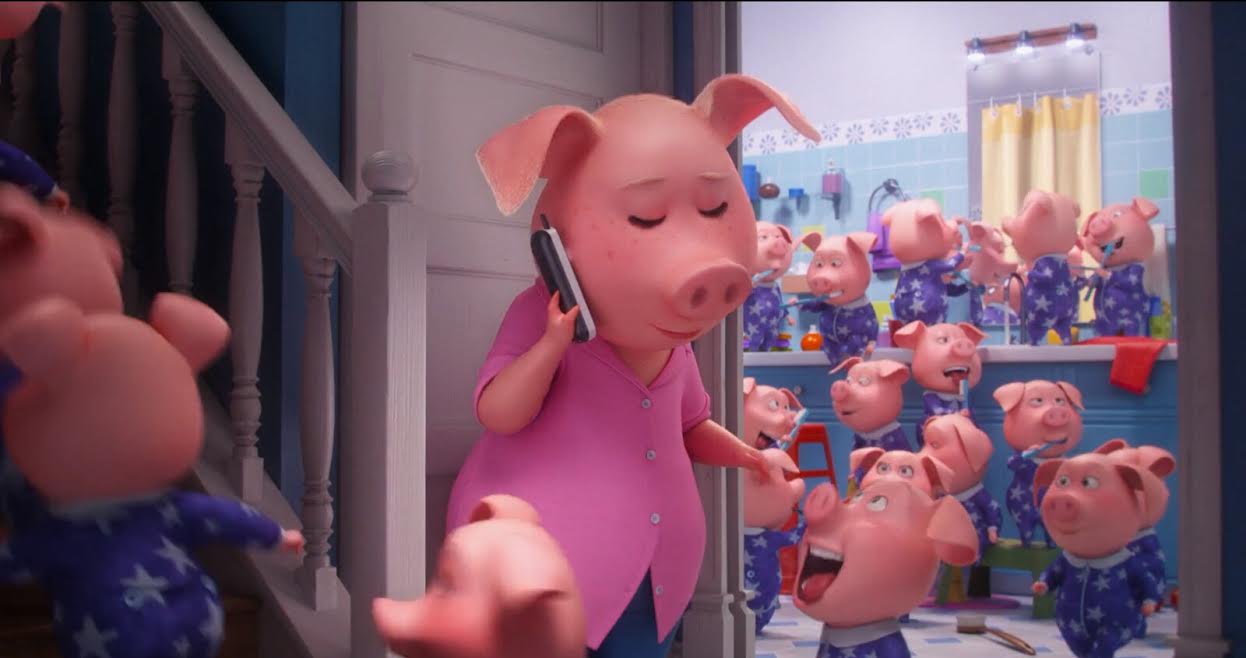 ………………………………………………………………….
It is about a group of animals who enter a singing competition which is hosted by a koala hoping to save his theater. I really liked this story. Yes, we've seen this stuff before and certainly the film is both clichéd and predictable, but because the characters are so good and because it is so well made as a whole, I still ended up loving it a lot.
Let's talk about those characters first. The character development in this movie is actually quote stupendous. It has such a high number of characters in it and yet it manages to pull each of them off and all are well developed and interesting. Buster Moon is excellent. I loved his character and I really liked the interaction between him and his group, so heartwarming.
………………………………………………………………….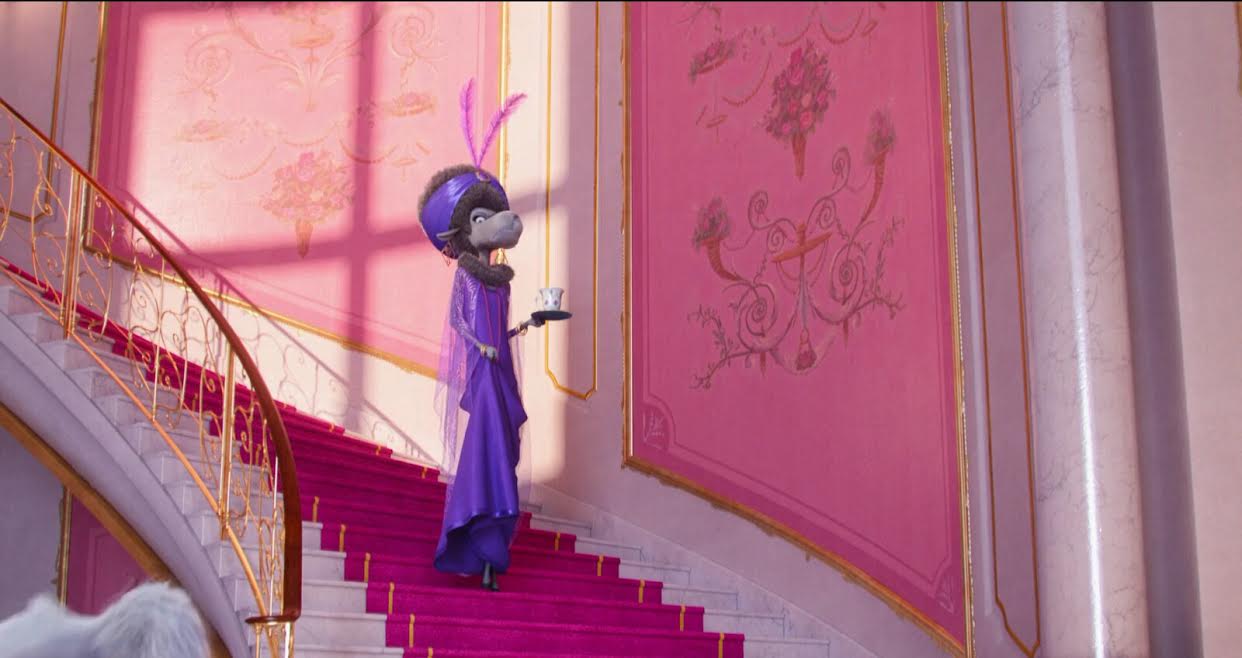 ………………………………………………………………….
Mike is a problematic character. He is basically a villain, a sort of a villain, and the movie tries to portray him as one of the guys and it just never worked. I do not understand what they were trying to do with him, but I just never saw him as one of the good guys and that was troublesome. Rosita as a pig with 25 piglets is awesome. She is such a relatable character to all of the mothers out there and I loved how the husband finally came to appreciate her in the end.
Ash is quite typical, yet really well done. That is this movie in a nutshell – all of its characters are either familiar or full stereotypes, yet they are portrayed so well that you end up loving them anyway. Ash as a porcupine who suffers from a bad breakup was annoying at times, but I really liked her toughness and how she, along with everyone else, killed it with her song in the end.
To me Johnny and Meena are the most relatable characters whom I just adored. Johnny is a teenage gorilla who just doesn't want to be in his father's gang and I loved how the film lovely portrayed the troublesome relationships between fathers and sons and how they sometimes expect different things from their sons and do not accept their differences. So moving. Meena was even more relatable to me as I was also shy like her and watching her trying and eventually managing to overcome her shyness was so emotionally rewarding.
………………………………………………………………….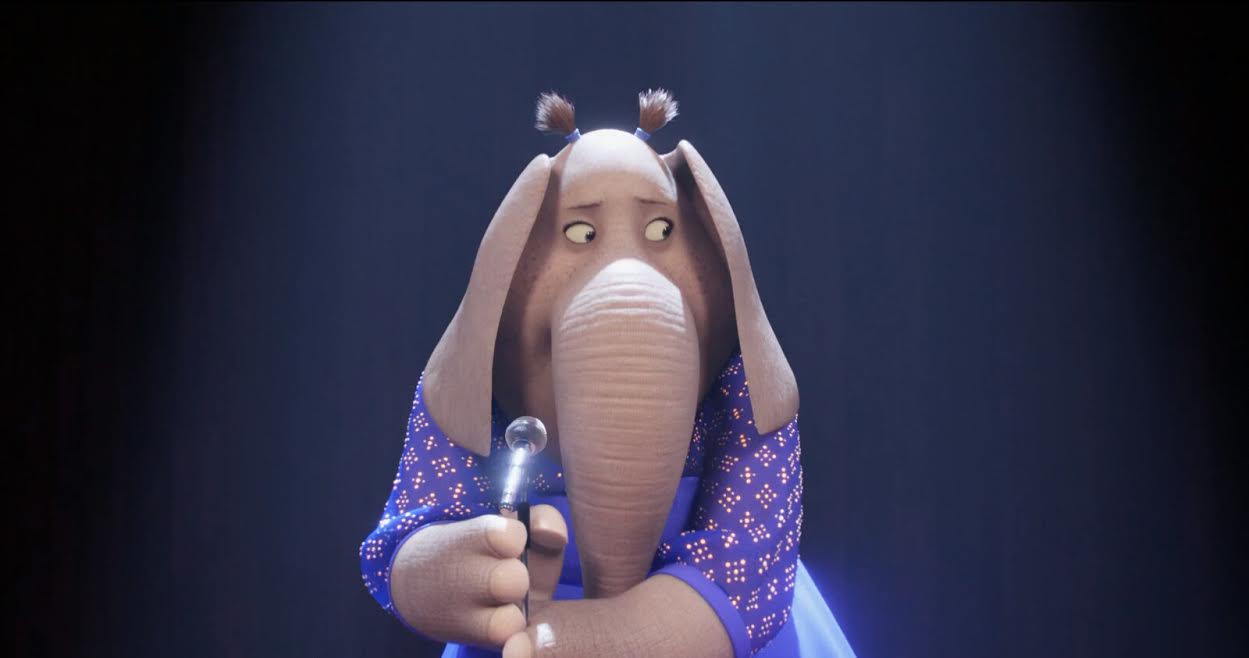 ………………………………………………………………….
Gunter is annoying, Eddie is fine, Ms. Crawly is charming and Nana Noodleman is a typical, yet expected plot device. The acting is great here as everyone did such a good job and I never guessed who they were which was awesome. Matthew McConaughey is so good and emotional in his role, Reese Witherspoon is great too and Scarlet Johansson is surprisingly good and she should appear more in animation as she surely delivered in the role of Ash. Seth MacFarlane is typical Seth and all of the others are forgettable with the exception of Taron Egerton and Tori Kelly who are quite good in their great roles.
Sing is so well animated. The animation is polished, beautiful and well detailed. They brought the theater to life wonderfully and I loved its overall design. As for the animal designs, they aren't the most original, but are quite memorable and I liked how all of them looked and acted. The diverse number of species here is also pleasant.
Sing features a great score. Yes, almost all of these songs are not original, but here it worked in the context of the movie. I disliked some choices here, but most of the songs were great and they fitted really well within the story and for characters themselves. The film is also very well directed by Garth Jennings and featuring some pretty good dialogue.
………………………………………………………………….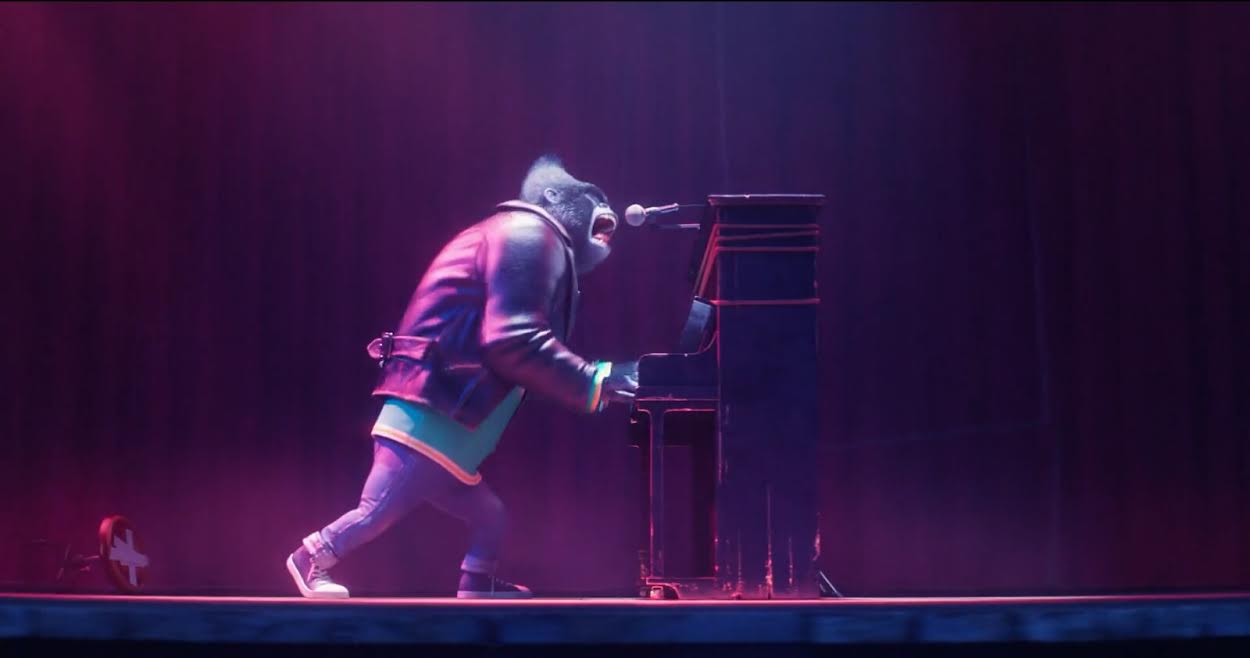 ………………………………………………………………….
It definitely is an overly familiar movie that leads to a pretty typical ending, but that ending was still a bombastic blast to watch and emotionally rewarding. The film is a bit too frenetic, but I still admired how they managed to put in so many subplots and character development into such a short running time. The backstories for the characters were particularly well utilized. Overall, I loved this Illumination Entertaiment movie which is miles above 'The Secret Life of Pets' from the same year and I wish they continue with these original stories in the future.
Although definitely overly clichéd and predictable in its plot and quite fast paced, Sing is still such a good movie with a plethora of familiar, yet memorable and so well developed characters with Meena and Johnny being particularly relatable to me personally. The film is also a musical blast to watch, so entertaining and so emotionally rewarding and it deals with a couple of really relevant themes with such great backstories for most of its characters. Illumination Entertainment surprised me with this one and it definitely is one of the year's best animated films.
My Rating – 4
………………………………………………………………….