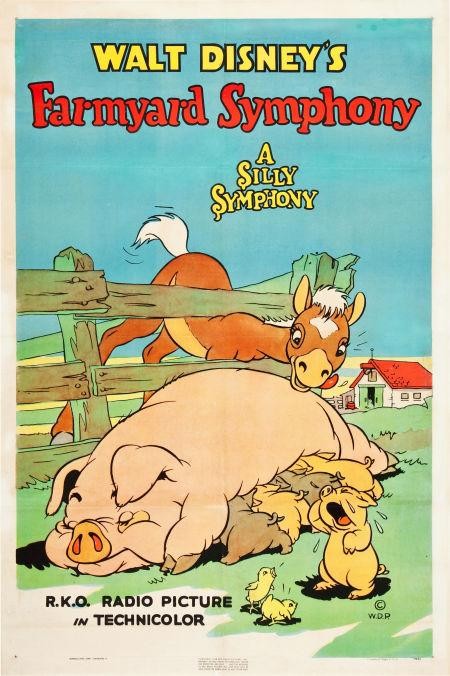 Farmyard Symphony Review
Farmyard Symphony is a 1938 Disney animated short film from the Silly Symphony series. It is a cute, yet typical musical.
This film basically consists of farm animals accompanied by classical music. We follow them as they go about their usual farm business and that is, needless to say, not particularly exciting. The entire short never has anything really entertaining in it. It is engaging and sometimes fun, but far from entertaining. And I have to say that music wasn't as well utilized here as it doesn't follow the action on screen as well as it should. But they've chosen great pieces nonetheless.
Farmyard Symphony is very charming for sure. Of its plot points, the ending with the little pig looking for food was the best and most endearing in my opinion. I liked the pig characters and the rooster was another memorable one with all of the other animals being forgettable. The film is very well animated and the character design is particularly efficient at combining realistic and cute. So well done.
Farmyard Symphony is typical and slight in plot, but the animation is great and the film is cute enough that it is quite solid.
My Rating – 3.5