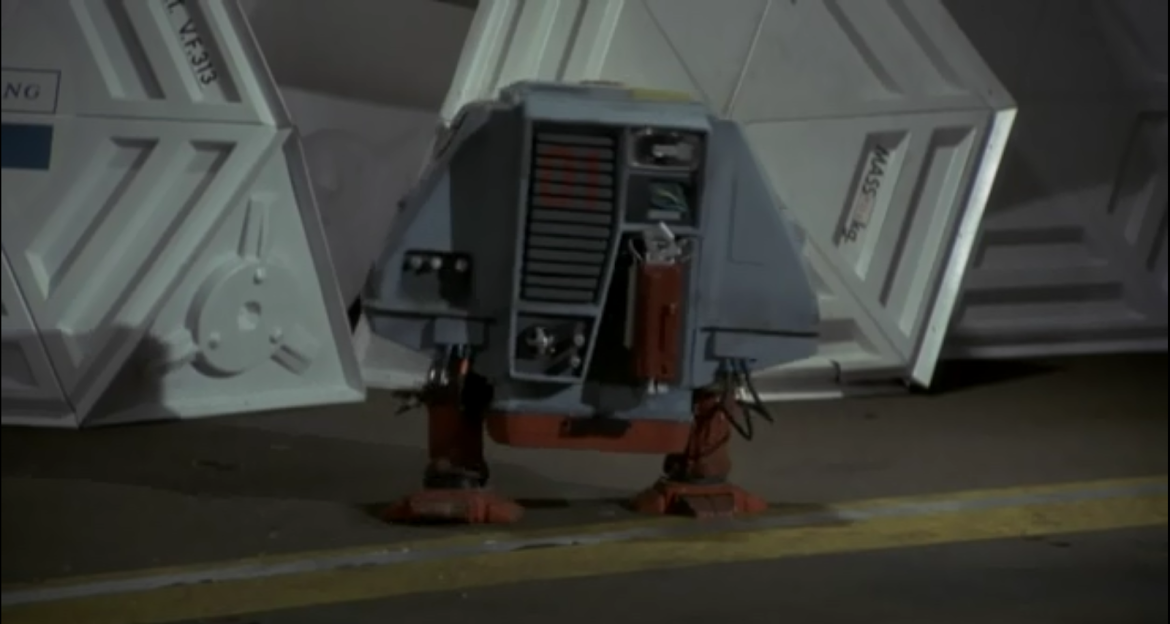 …………………………………………………….
Silent Running Movie Review
Silent Running is a 1972 science fiction film directed by Douglas Trumbull and starring Bruce Dern. It is a solid, respectable film, but very flawed too.
…………………………………………………….
"There is no more beauty, and there's no more imagination.
And there are no frontiers left to conquer"
…………………………………………………….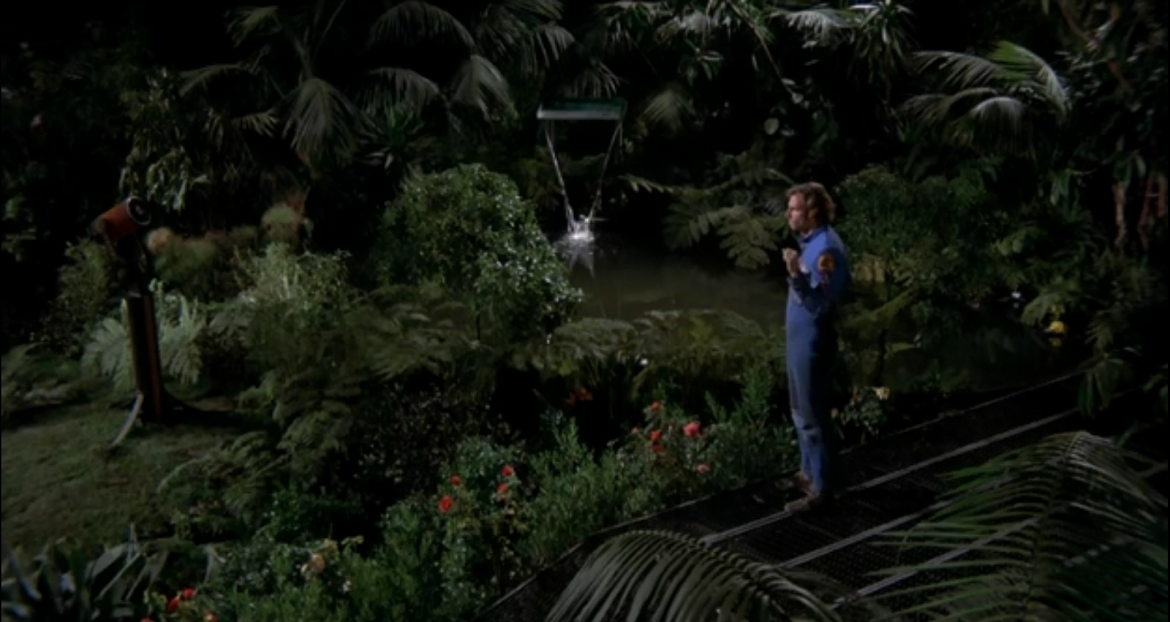 …………………………………………………….
The genre films in the early seventies reflected on the current climate with hippies and environmentalism and thus we get Silent Running which is similar in themes to 'Soylent Green' from the same period. But the two films are still rather different in storyline and both are quite solid, but far from great.
It is a respectable film that can be very heartwarming and sweet at times. Its environmental and solitude themes are well explored and in the protagonist's actions you can see just how much he cares for the plants and animals. It is a beautiful message, but unfortunately sometimes it was executed weakly with very preachy and on-the-nose dialogue typical of its time. The flick is very much a product of its time which is both a good and a bad thing.
…………………………………………………….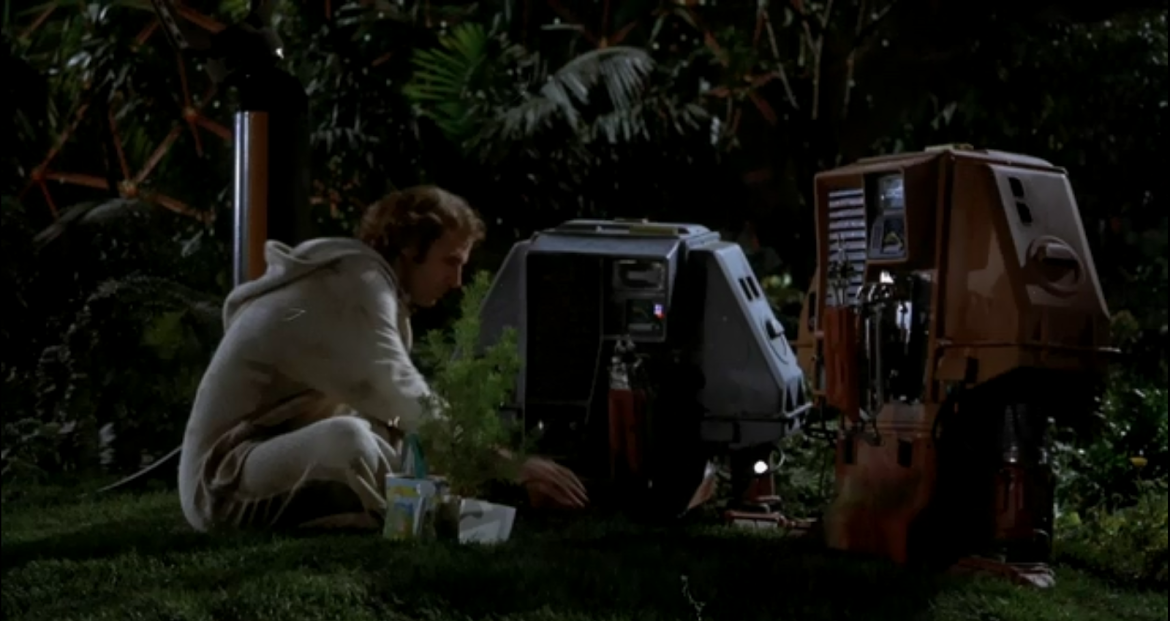 …………………………………………………….
Bruce Dern is very good in this role. It is very interesting seeing him here when he was decades younger than he was in 'Nebraska' and he still had the same mannerisms and the manner of speech. I liked his performance quite a bit and he was very likable in a role which easily could have turned out bad and cheesy.
Douglas Trumbull directed the movie really well and the special effects here definitely are very good. His effects work on '2001' and 'The Andromeda Strain' is admirable and I am glad that he could also direct. The effects here are very good and some of the imagery is quite memorable and intriguing. I loved the look of the dome and freighter and the robots also looked really good and were quite cute (definitely reminding me of 'WALL-E'). Visually, the film did not age at all in my opinion as it still looks very solid.
…………………………………………………….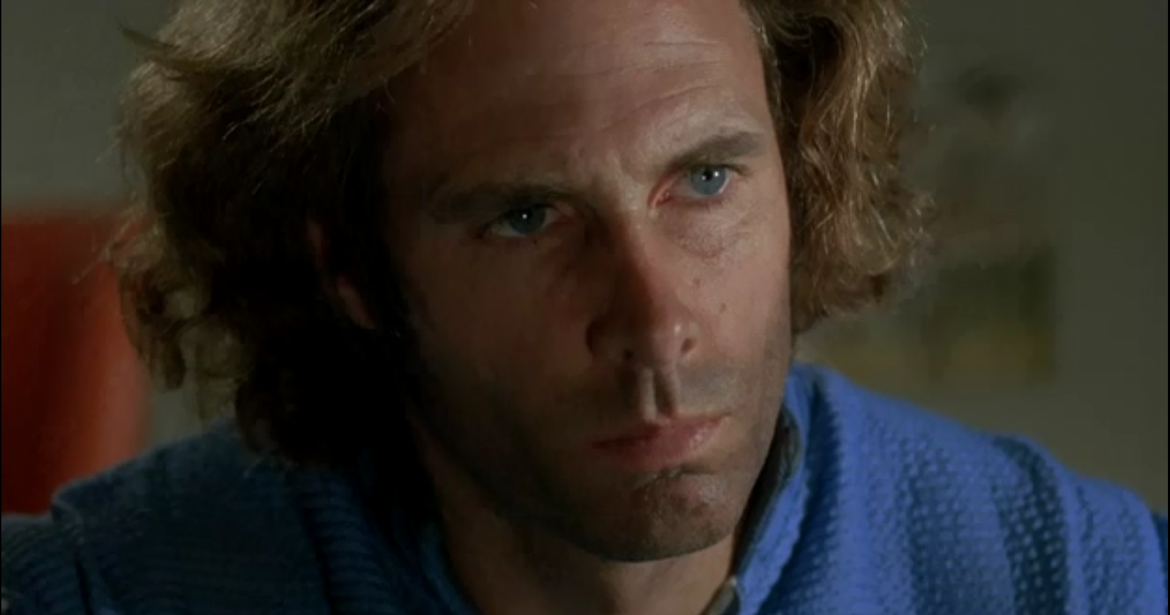 …………………………………………………….
Where Silent Running failed is in its pacing which was overly sluggish and the execution of the entire plot wasn't the greatest. Some parts are rushed, others drag too much. The third act is emotional for sure, but still too slow and the second act is uneventful and certainly the weakest of the three. To me the film tried to be thoughtful and cerebral, serious sci-fi, but it only half-succeeded in that as the dialogue never managed to support such an approach. Most of the lines were too preachy and some were even silly. Had they worked more on the dialogue, the film would have been both smarter and more emotional but this way it ended up being just solid and certainly a bit dated at times.
Silent Running is a solid science fiction film with very good special effects, a respectable message, a fine performance from Bruce Dern and a couple of moving scenes, but the film is overly contemporary filled with at times quite preachy and silly dialogue and the pacing is rather sluggish resulting in a solid film which should have been much smarter and much better overall.
My Rating – 3.5
…………………………………………………….