……………………………………………………………………………….
Signs Movie Review
Signs is a 2002 science fiction thriller film directed by M. Night Shyamalan and starring Mel Gibson and Joaquin Phoenix. It is a polarizing film with a great first half and an annoying second half.
……………………………………………………………………………….
"Everything has a weakness"
……………………………………………………………………………….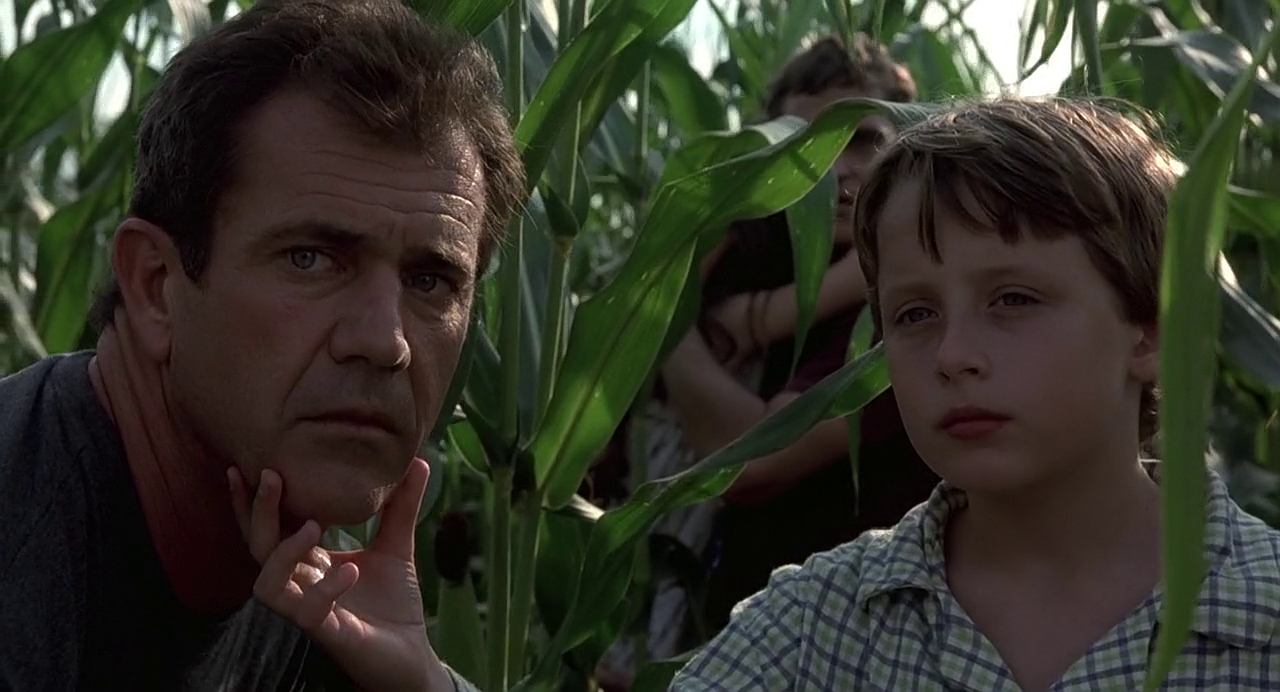 ……………………………………………………………………………….
The film follows a former priest who discovers a series of crop circles in his cornfield and starts to suspect that it is the work of extraterrestrials. Now, the plot itself is pretty good and I liked that it deals with the phenomena of crop circles as that hasn't really been done before and is perfect for a sci-fi film. I also liked some of its themes and religious overtones. And the film is very engaging, even riveting from time to time.
But the problem here is that it is very uneven. The first half is absolutely magnificent with such a fantastic, creepy atmosphere, some very intense moments and a great build up. Unfortunately, the second half ruined it for me as they never really did anything with this story and the twist at the end is just ridiculous. Why would aliens come to water-rich Earth when the water is acidic to them? That was just stupid and of course that it ruined the movie. But above all that, it was just disappointing for the fact that it became a basic home invasion flick when it could have been much more interesting.
……………………………………………………………………………….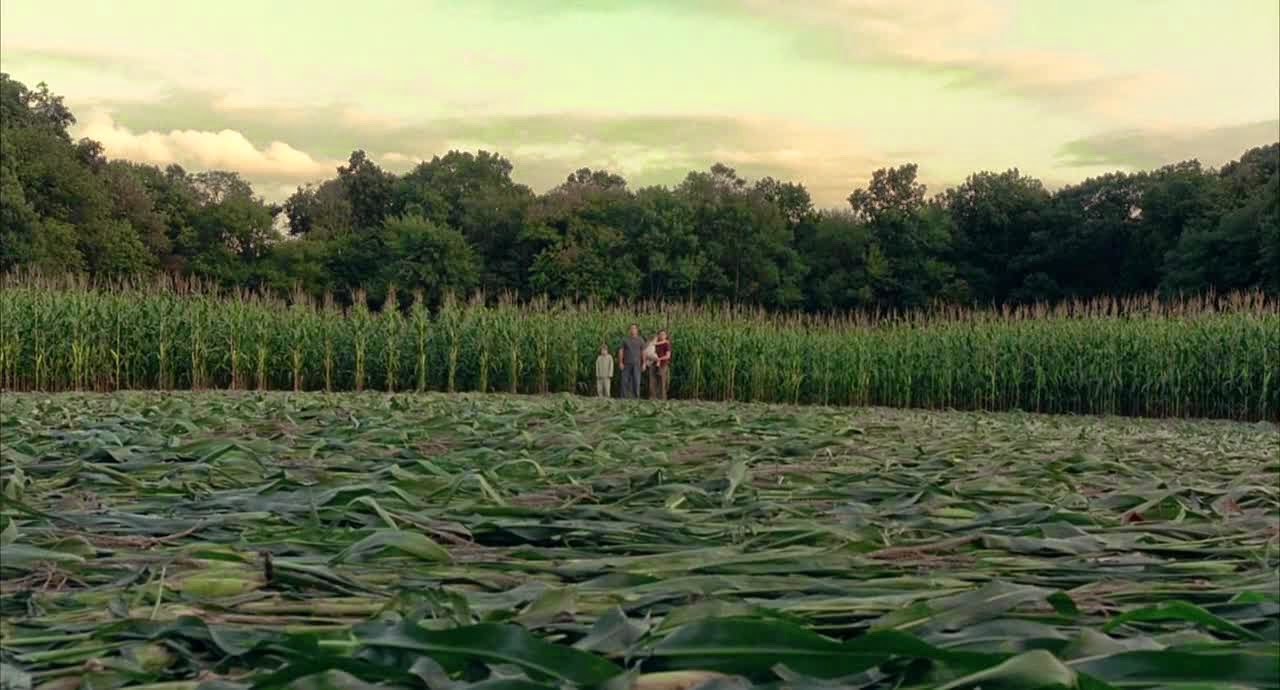 ……………………………………………………………………………….
I liked the characters in Signs. Father Graham is pretty good and very well realized. Merrill is also solid and I liked their sibling relationship quite a bit. The kids are fine as well. As for the aliens, I thought that their design is pretty familiar, but their height is different as they are higher than humans here and that is authentic. But overall, their look is clichéd.
The acting is pretty good. I have never been a big fan of Mel Gibson's acting as he is a much better director than actor in my opinion, but here he is quite good and this is the best I've seen from him thus far. And of course Joaquin Phoenix is pretty good too.
Signs is well directed with it being one of Shyamalan's few worthy movies. It is also solidly paced and always pretty involving. I liked its serious tone and I liked some of its themes with the dialogue being pretty good. It is also well filmed with the action sequences being very well executed. I also liked its mix of genres with sci-fi elements being wonderfully accompanied by thriller ones. But I wasn't such a big fan of horror elements here.
……………………………………………………………………………….
……………………………………………………………………………….
The movie has a disappointing ending, but I liked some of its more complex themes and the flashback in which we learn what happened to the protagonist's wife is very well done. The score and the sound effects are also solid. Signs works wonderfully as a suspense film because the first half is wonderfully intense and creepy. Some of the scenes there are so atmospheric that I just loved them. And the fact that the movie did not use all of that build up to create a great ending is just unfortunate as it could have led to a great film. But this way, we are left with the film that is just solid. It has a great first part and a disappointing second one. But it is still a solid work, especially for this director and I overall found the experience to be satisfying.
Signs is a polarizing experience. Its first half is absolutely magnificent with a great premise, superb cinematography and just fantastic atmosphere with many intense and creepy moments, but the second half ruined it for me as it never used that great build up to its fullest extent, leaving us with a disappointing ending with an annoying home invasion approach and a ridiculous twist.
My Rating – 3.5
………………………………………………………………………………….