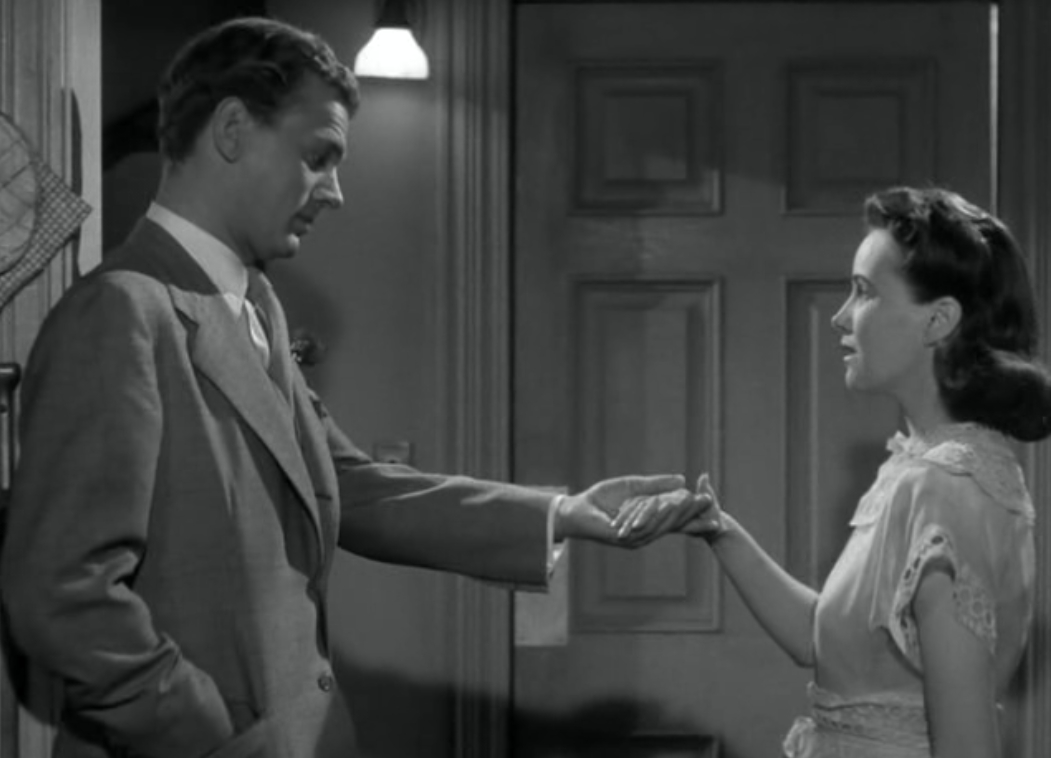 ……………………………………………………
Shadow of a Doubt Movie Review
Shadow of a Doubt is a 1943 psychological thriller noir film directed by Alfred Hitchcock and starring Teresa Wright and Joseph Cotten. It is such a flawed, yet respectable movie.
…………………………………………………….
"He thought the world was a horrible place.
He couldn't have been very happy, ever.
He didn't trust people. Seemed to hate them.
He hated the whole world. You know,
he said people like us had no idea what the world was really like"
…………………………………………………….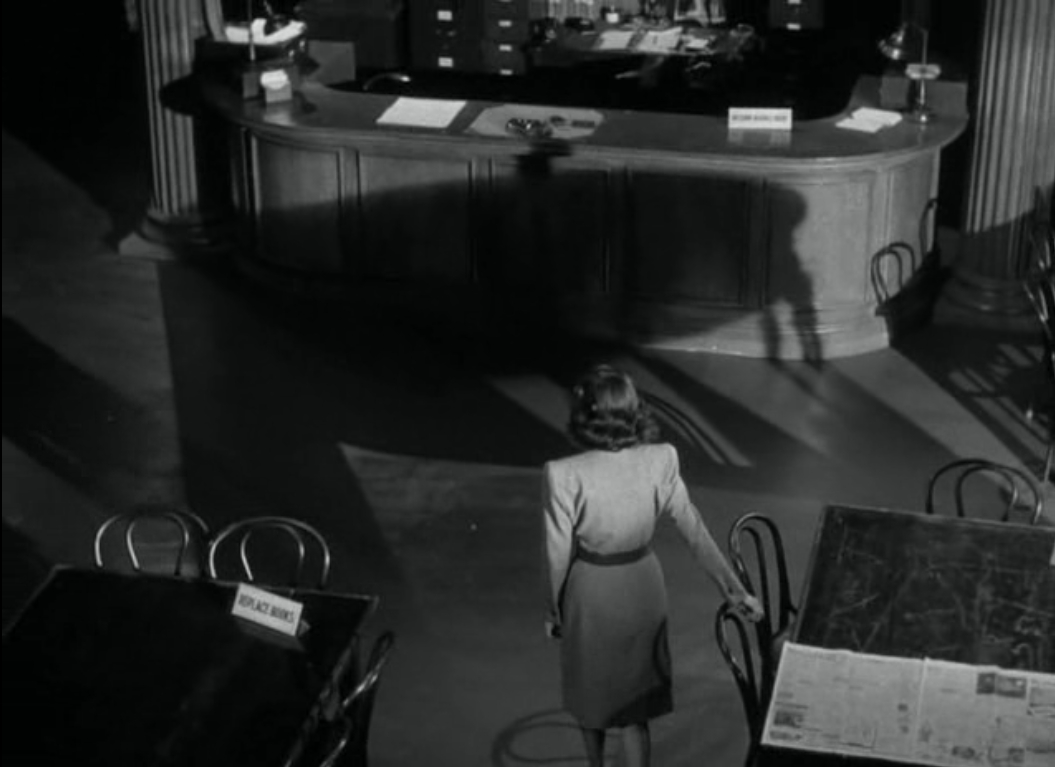 …………………………………………………….
It is about a teenage girl who learns that her uncle who has just come to visit their family is actually a murderer. This plot is quite standard and there is nothing truly original here. The same goes for some of its execution, mostly the first half. I just knew everything that would happen as the story is predictable and you know from the start that he is the criminal.
But still that aspect of the darkness lurking beneath the light is quite fascinating here. The movie is incredibly dark and that is why it is probably the only noir film from Hitchcock, a sort of noir as it has some of those elements for sure. This idyllic little town seems great at first, but then we witness how seedy some of its parts are and of course we realize that the man who seemed wonderful and kind at first is actually a cold, calculated killer.
I liked his character quite a bit and I honestly liked Charlie too. She was a bit too naive and good-natured, but that perfectly clashed with her uncle's personality and all of the scenes between the two are terrific. I loved the final scene in the movie as it showcases how despite everything some people just cannot stop loving their relatives and I really liked the ultimately positive look on life that was present in that final line.
…………………………………………………….
…………………………………………………….
As for the other characters, they are solid, but overly abundant. I liked her bookworm sister, quite funny at times. The mother is also memorable and of course Charlie's love interest is quite likable and the two are wonderful together. As for those two men constantly talking about possible murder methods, I do not know what to think of these two. Their conversations fit the story of the film and they are quite a fun, goofy duo, but they seemed too comedic and I do not know if this movie needed two full comic reliefs.
Shadow of a Doubt is really well acted with Joseph Cotten delivering such a strong performance. I am glad that they haven't chosen William Powell. I love him to death, but he isn't suited for this role and Cotten is. As for Teresa Wright, she was always such an underrated actress whom I loved here. She gave a strong performance and was immensely charming and beautiful.
…………………………………………………….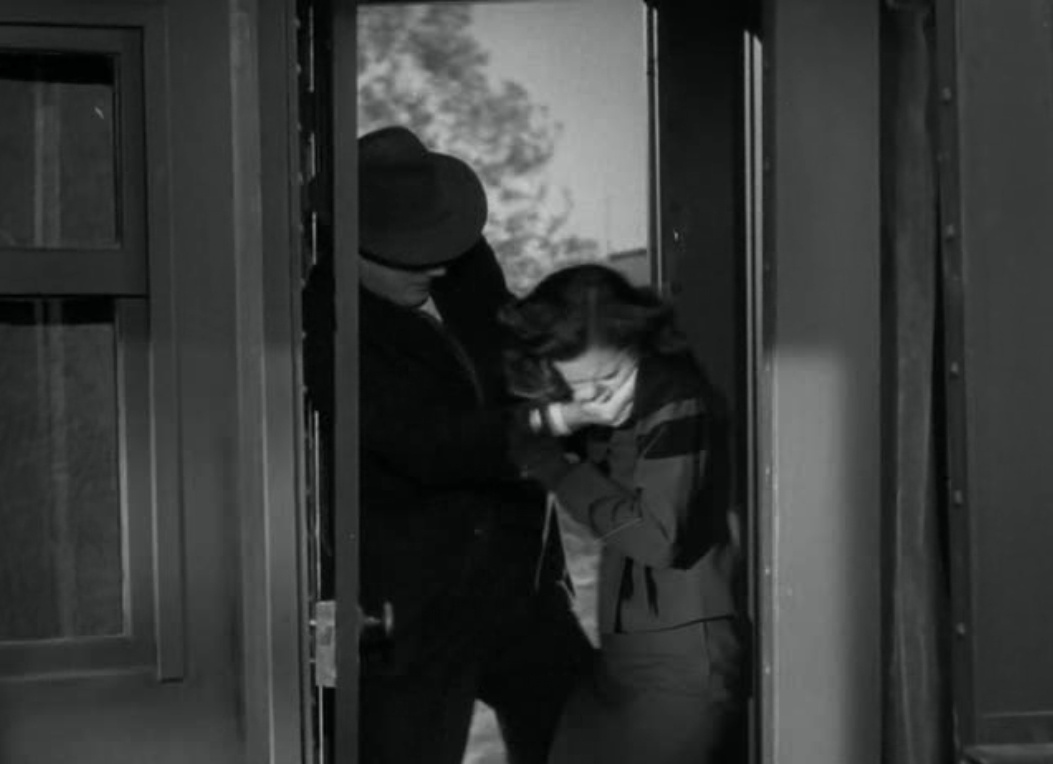 …………………………………………………….
Hitchcock directed this movie really well. It truly is one of his better films from this period, but to me not one of the best. I really do think that it should have been shorter in length and some scenes were overly extended. The film is really well edited despite the first half. It took too much take to get there. And of course that train scene was awfully convenient and rushed. But despite those flaws, it is still such a well shot, directed and made movie which also features excellent dialogue and some memorable scenes with the library sequence being beautifully shot and so atmospheric. The film is thrilling despite its predictable nature.
Shadow of a Doubt is definitely too predictable in plot, it takes its time to get ther owing to a slow start plus the train sequence is rushed and awfully convenient. However, the story is pretty well told, the characters are memorable and really well developed, I really liked its interesting themes, the cinematography is gorgeous and some scenes are very memorable and so well conceived. Teresa Wright and Joseph Cotten are also phenomenal. It is in the a very good film, but I do not share Hitchcock's sentiments as it isn't my favorite movie of his, not by a long shot.
My Rating – 4
…………………………………………………….