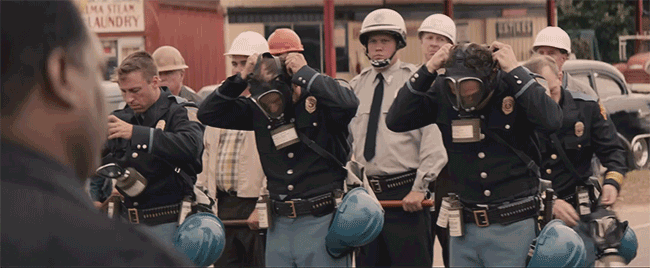 …………………………………………………
Selma Movie Review
Selma is a 2014 biographical drama film directed by Ava Duvernay and starring David Oyelowo as Martin Luther King, Jr.
………………………………………………….
"Our lives are not fully lived if we're not willing
to die for those we love, for what we believe."
………………………………………………….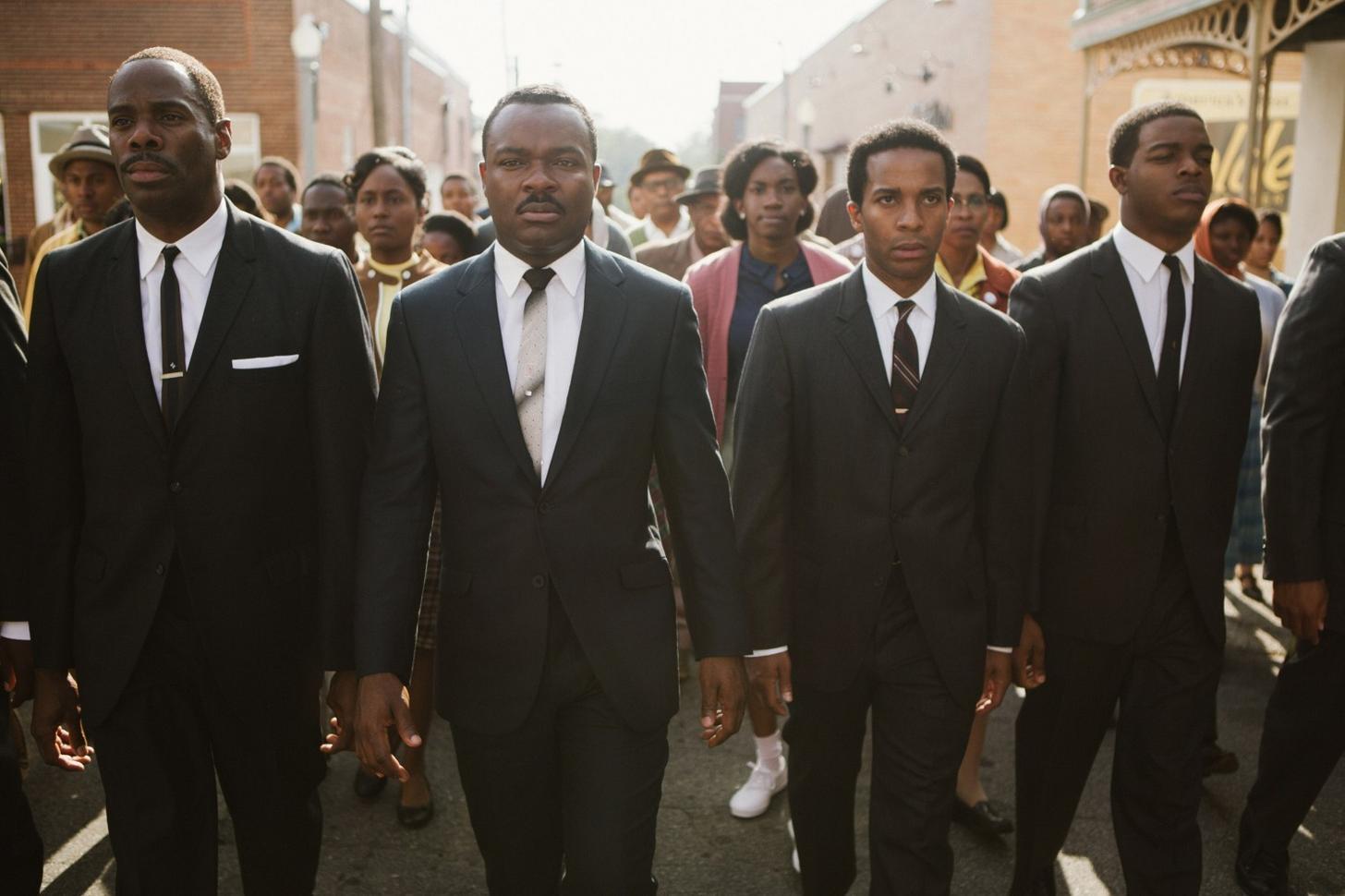 ………………………………………………….
The story is of course familiar, but I like the approach chosen here in that it chronicles just his political rise in power and Selma demonstrations instead of his origin and personal life. However, that doesn't mean that the character is made a God because he thankfully is not and that is evident in his relationship with his wife and some of the things he says making him human and quite relatable which is an awesome feat. It is mostly a well told story and of course the one which is incredibly important and relevant even today making it somehow a homework for everyone to see it.
The character development in this film is polarizing. Some are wonderfully developed and some are bland which is a shame. The leads are great. King is, as mentioned before, relatable and human. He is very likable, steals the show and is a fascinating character and real-life figure. What I find incredible and refreshing is what they did with president Johnson. He is portrayed in such a realistic way, as are all politicians dialogue here, and he is at times likable at times not, which is very grounded. He was thankfully not a great figure, but is portrayed as a flawed person of his time that nevertheless comes around eventually. But other characters are unfortunately very forgettable and poorly developed which is quite a problem having in mind that this is a historical film with real-life people that demand good characterization.
………………………………………………….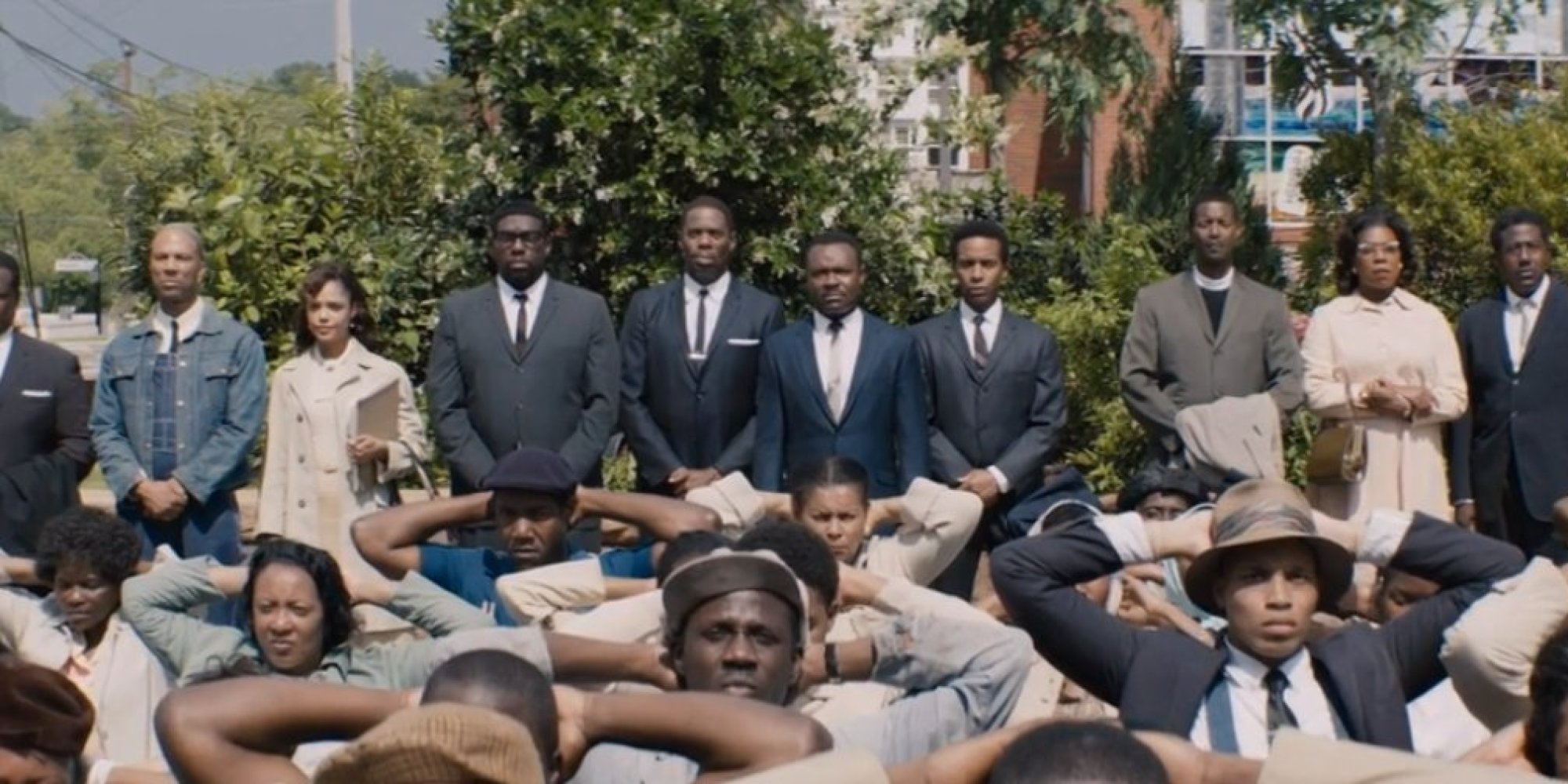 ………………………………………………….
The acting is expectedly superb all around, each and every performance is simply excellent. David Oyelowo demands his presence and steals every scene he is in and he is definitely the highlight here giving a powerhouse performance disappearing in the role. Tom Wilkinson is wonderful as the president, whereas Carmen Ejogo as King's wife is surprisingly good and professional which definitely helped the film.
The direction is very good and Ava definitely emerged here as a fine director, but some of her choices are not that good and weaken the film in the process. Those are for example all the slow-motion sequences which take away from the movie's otherwise grounded approach. The cinematography is excellent, but editing and pacing are very good as well which is a great thing. The dialogue is very good which was quite needed, but the tone is troublesome. It goes from realistic to somewhat unserious and comedic in a second, while also being very repetitive. The movie is engaging and very interesting to watch, but it is very repetitive in structure and plot development. Also the film never distinguishes itself from other movies of its type and sometimes seems very standard and typical. But the biggest problem after slow-motion and some standard sequences is definitely the movie's approach which is never as riveting as it should have been and it lacks the energy that it should have had.
………………………………………………….

………………………………………………….
Selma has fine direction, a couple of wonderfully developed characters, involving and important story and a powerhouse performance from David Oyelowo, but it is also a flawed movie thanks to some not well developed characters, a couple of annoying choices with slow-motion and at times very standard approach. The approach here is the biggest problem and it is very polarizing – it is at times very grounded and wonderfully realistic, but at times also very typical, never quite distinguishing itself from other movies of this type and the film unfortunately lacks the energy and inherent power that it should have had.
My Rating – 4