………………………………………………………
Saturday Night Fever Movie Review
Saturday Night Fever is a 1977 musical drama film directed by John Badham and starring John Travolta. It is one of the year's finest films.
………………………………………………………
"There's ways of killing yourself without killing yourself."
………………………………………………………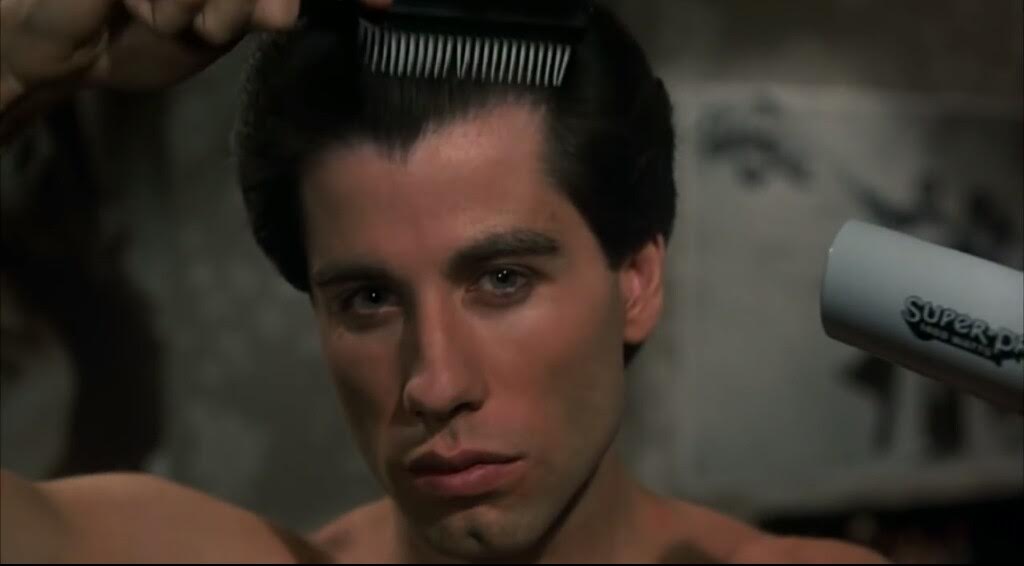 ………………………………………………………
What surprised me about this film is the script. Yes, it does revolve a lot around the disco club and it follows preparations for and the eventual disco competition, but it is also so much more than that. It is at its core a drama film much more so than a musical.
Tony Manero is such a great protagonist, a realistic man from this period. His frustrations with his family as well as friends are so well explored and you definitely feel sorry for him. The film is very emotional and some of his scenes are great such as the penultimate and very moving scene when he drives around the city.
The parent's favoritism of one child is so well explored and in his brother's story, you also witness the mother's refusal to accept his decision to leave priesthood. It is a raw, honest and still relevant portrayal of the parents' unwillingness to accept their children for who they are and to accept their different life decisions.
………………………………………………………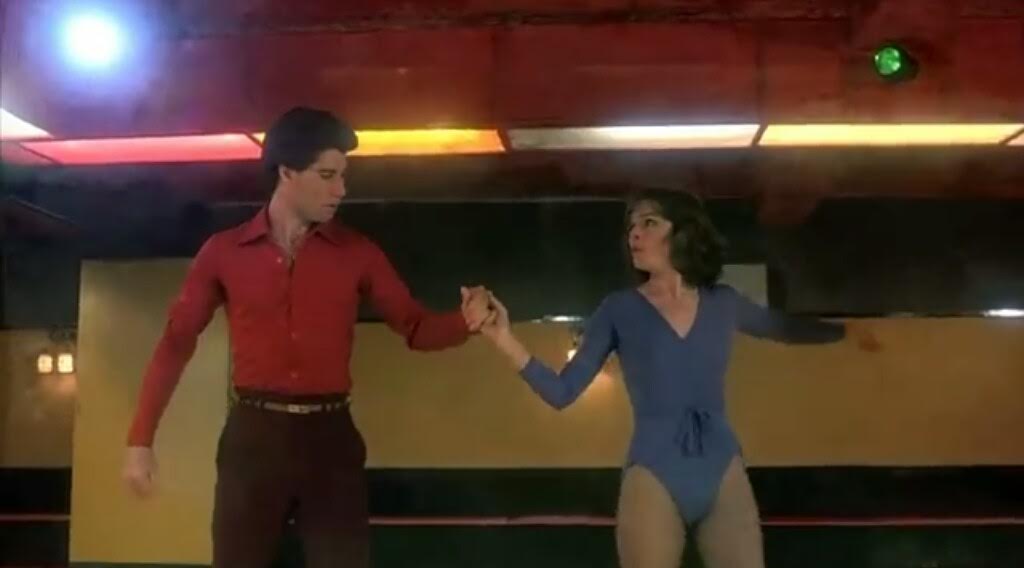 ………………………………………………………
In Stephanie, you've got an exploration of pretentiousness and I really liked the relationship between the two plus it ended on a very heartwarming note. Annette as this deeply insecure girl is another strong character. And of course Bobby is a tragic character and especially evocative of this time period when abortion and promiscuity was at the highest level.
John Travolta gave quite possibly his career best performance here and certainly deserved his Oscar nomination. He surprised me with his performance here as he is charismatic and he sold both his dancing as well as his emotional scenes. John Badham's direction is very good and the film is so well shot with the disco sequences being the immersive highlights. It is also well paced, but I myself didn't like the first half as much as the second one as it definitely was inferior and more familiar in story. And the protagonist was fairly annoying and typical at first.
………………………………………………………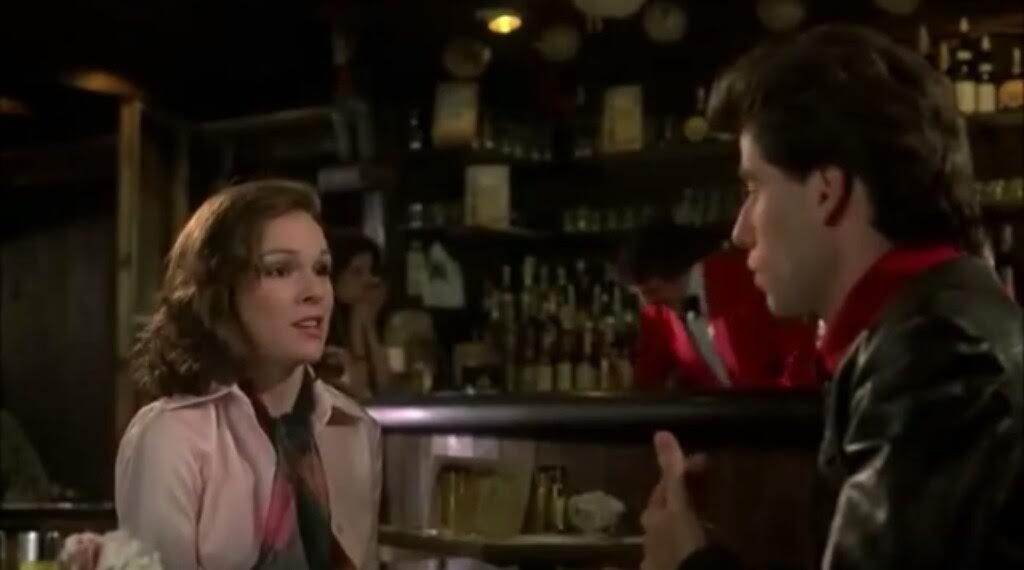 ………………………………………………………
Saturday Night Fever also succeeds as a strong musical owing mostly to its killer soundtrack. This soundtrack is so great that it is in my opinion one of the finest in film history despite it being not original as all of the songs were released prior to the film's release. But it uses some of the best disco songs and thus it becomes essential for every fan of this genre.
Most of the major hits from Bee Gees are used here. Stayin' Alive was a perfect choice to open the movie and that opening sequence is highly memorable and it instantly hooks you in the story and its main character. How Deep Is Your Love is also great, If I Can't Have You is used at just the right time in the story and matching its scene fittingly and the major highlight is Night Fever as it provides the most eclectic and fun scenes in the movie.
………………………………………………………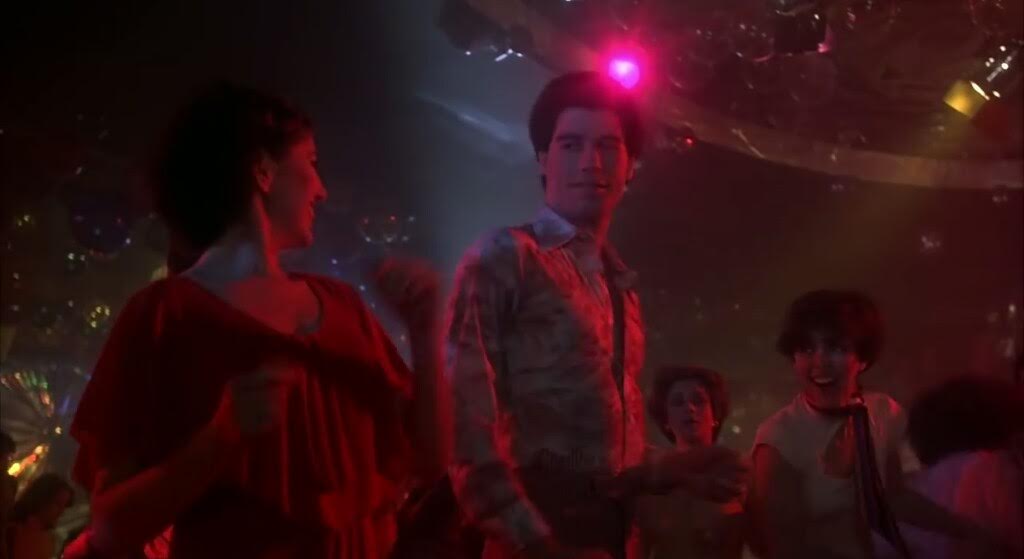 ………………………………………………………
The soundtrack is great, but the songs are utilized superbly within the story and the cinematography is so good that it transports you wonderfully to its time period and setting. The disco scenes are so beautifully shot with some gorgeous shots and imagery. It has a great attention to detail from the songs to the clothes and it is a quintessential seventies movie when it comes to it being representative of its period and I loved it for that.
Saturday Night Fever is a stupendous movie. Thanks to its terrific attention to detail, great cinematography and a killer soundtrack filled with great disco hits, it succeeds as a strong musical. However, it is in the drama department where the film shines through as its characters are very strong and their issues are so well explored. From promiscuity and abortion to frustration with your current life to the parents' selfish expectations for their children, this is one surprisingly thoughtful and clever script. Couple that with its many highly emotional scenes and you've got one of the best films from this period.
My Rating – 4.5
………………………………………………………