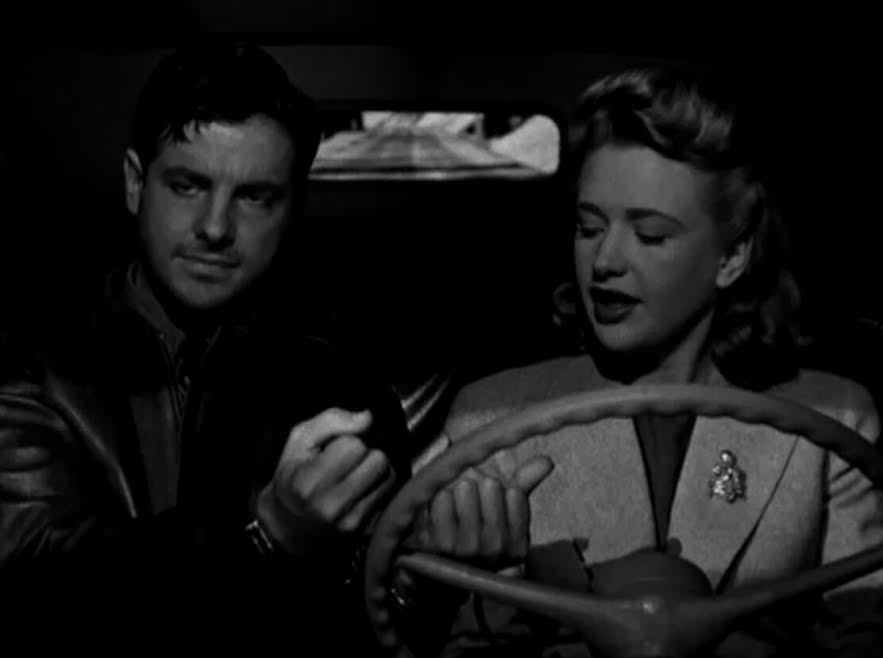 ……………………………………………………
Saboteur Movie Review
Saboteur is a 1942 spy thriller film directed by Alfred Hitchcock and starring Robert Cummings and Priscilla Lane. It is one of his most underappreciated films.
……………………………………………………
"Don't you know I can see a great deal farther than you can?
I can see intangible things.
For example, innocence"
……………………………………………………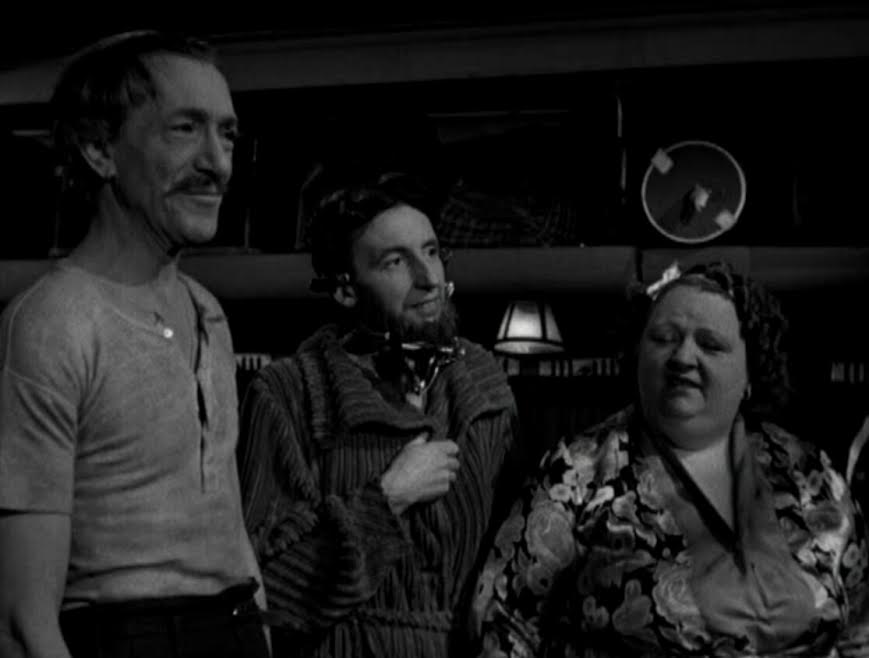 ……………………………………………………
I have to say that the conspiracy plot here is highly typical. We've seen this premise with man accused of crime that he didn't commit done many times before and it is his usual theme. It isn't that unpredictable and rarely does it contain truly original scenes in it.
However, it still surprised me with its quality as the execution of this story is so good. This is without any doubt one of the most purely entertaining films from the Master of Suspense. I've had such a great time watching it and it is both fun and charming.
The beginning and ending are important, but not the best. The entire middle section of the film is where the movie shines. I loved the high adventure and the relationship between these two characters and the highlights are the river scene and of course the whole extended sequence with the circus performers was so authentic, highly interesting and a blast to watch.
……………………………………………………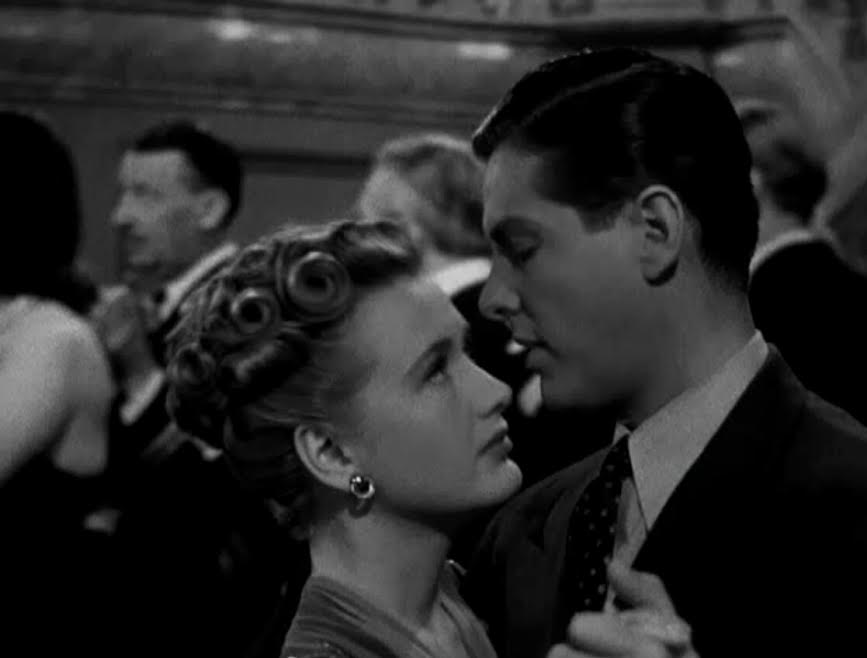 ……………………………………………………
The characters are solid. Pat and Barry are both archetypes, but still realized really well and highly sympathetic. I loved their interactions and they are a great couple. Priscilla Lane and Robert Cummings are certainly B-actors and their performances aren't the greatest, but they are still very charming and serve as great eye candy.
Saboteur is technically a very well made film. The cinematography is so good and it contains a lot of memorable scenes with unforgettable imagery. Of course the last scene with the Statue of Liberty is such a memorable climax, although too typical for Hitch. The sound is strong and I liked its lack of score as it fits the plot.
In terms of it being a thriller, it is a solid one with some chases and fights being quite fun to watch, but still I expected more thrills and danger from it and there were too many obvious scenarios in my opinion. The film is definitely too influenced by some of Hitchcock's previous works and it never quite achieves to be its own thing, no matter how entertaining it is.
……………………………………………………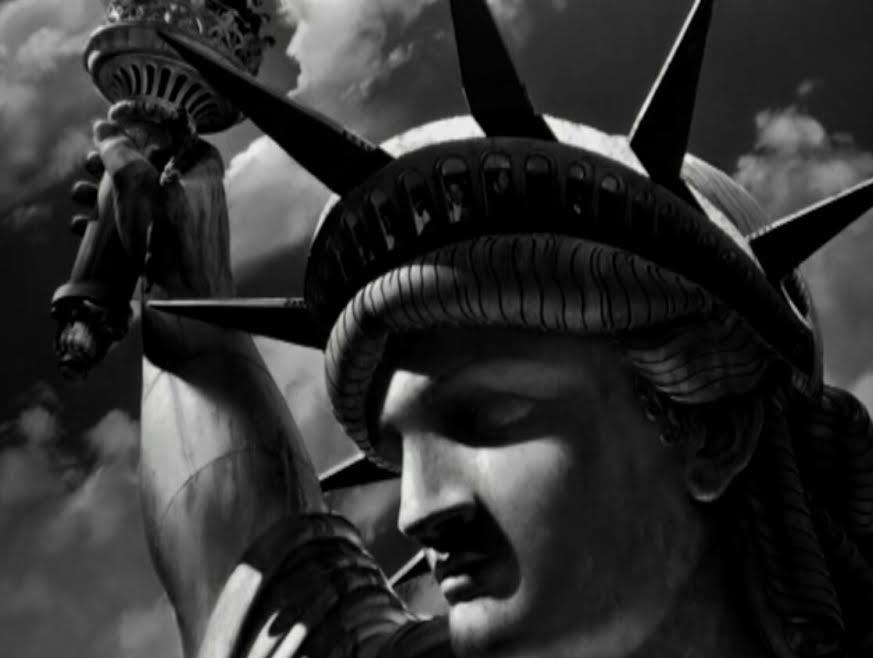 ……………………………………………………
The spy elements are solid, but still not the greatest. I liked that the film doesn't have any score as it didn't need it at all. As for its dialogue, it is pretty solid and actually quite funny at times. Saboteur surprised me with its high amount of humor at times. The director is more than capable of making funny movies which is why I think that he definitely should have tried to make a comedy in his career, but unfortunately he never did. Saboteur is funny and actually very charming in both its story and couple. I found the villains to be overly typical, but that entire party sequence found good use of them and was a memorable part of the film. The flick flows really well and is fun and involving to watch from beginning to end which is why I think that its status is definitely underserved as it is better than a lot of his previous movies. Very underrated and it really caught me by surprise.
Saboteur is one of Hitchcock's most underrated and most unabashedly entertaining films. It certainly is not original, the acting isn't the greatest and the beginning and ending are typical, but the entire middle section was so much fun with excellent scenarios, a memorable romantic pair at its center and with so many unforgettable and immensely entertaining scenes populated with memorable characters and imagery.
My Rating – 4
……………………………………………………