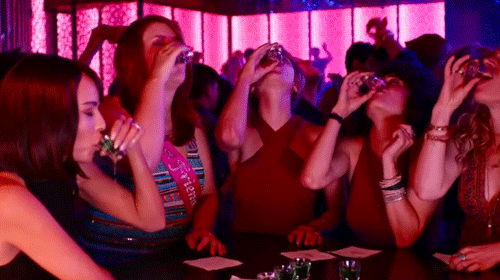 …………………………………………………
Rough Night Movie Review
Rough Night is a 2017 comedy film with the ensemble cast consisting of Scarlett Johansson, Jillian Bell, Ilana Glazer among others. It is a very underrated movie.
………………………………………………….
"He's fine.
Yeah, he's really fine.
Jesus. Oh my God.
You need to masturbate more,
you're like, severely horny"
………………………………………………….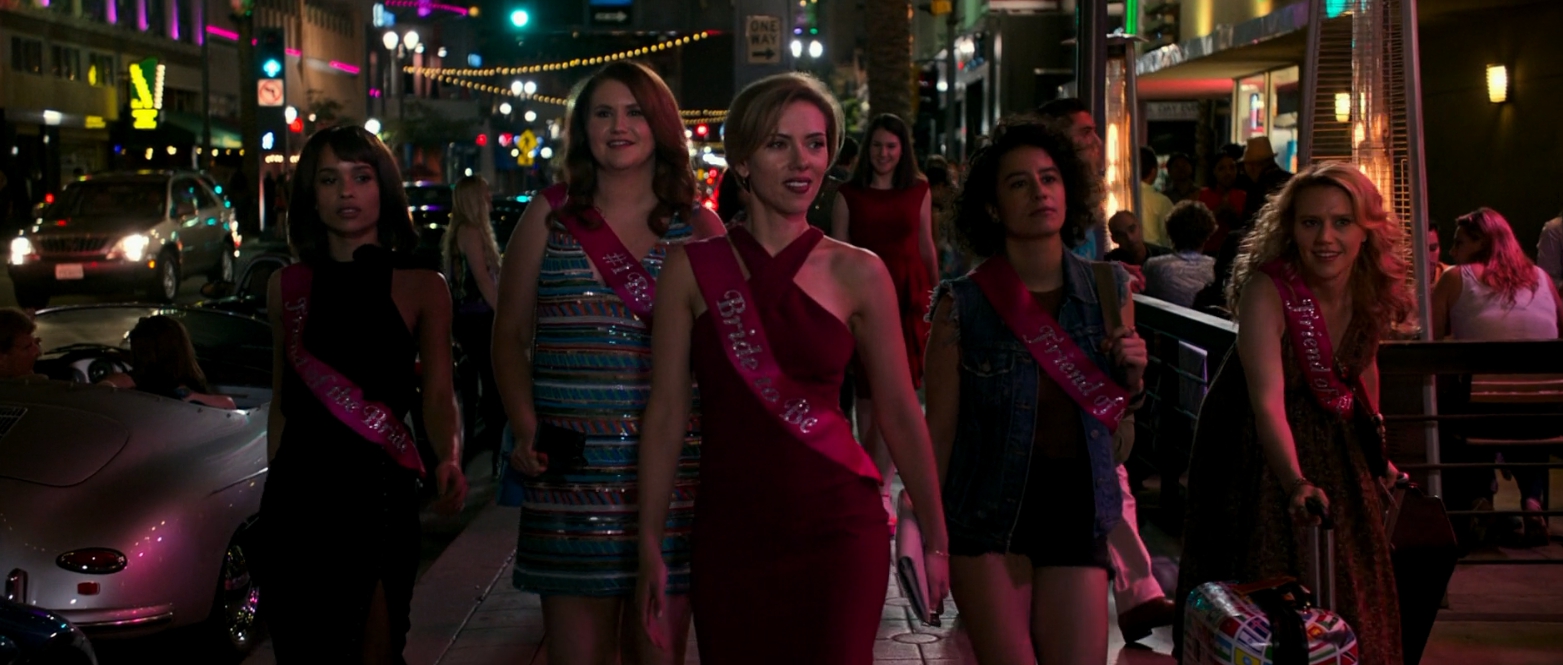 ………………………………………………….
It follows a bachelorette party which suddenly goes horribly wrong when one of the girls accidentally kills a male stripper. Now the film started off with a typical girl night, girls going crazy storyline and only after the murder it got a lot more entertaining and interesting. I really liked its dark humor and the interactions between the characters.
They are all so memorable and stupendously well developed for a comedy. The actresses here did a very good job and I found each one of them very likable. Scarlett Johansson was quite good and actually highly likable here. I was at first skeptical at her being in a comedy movie, but she plays a straight character here, the most serious one, and it suited her really well.
Zoe Kravitz is also quite good. At first she was boring, but once she got in that three-way, she became much more interesting. Her sexual awakening was actually really well done as it did not come out of nowhere and was well hinted at previously. I loved that her and Ilana Glazer's character ended up together in the end. But Ilana was unfortunately underutilized here. I loved her in 'Broad City' and she was very good and funny here, but she deserved a more prominent, if not a starring role.
………………………………………………….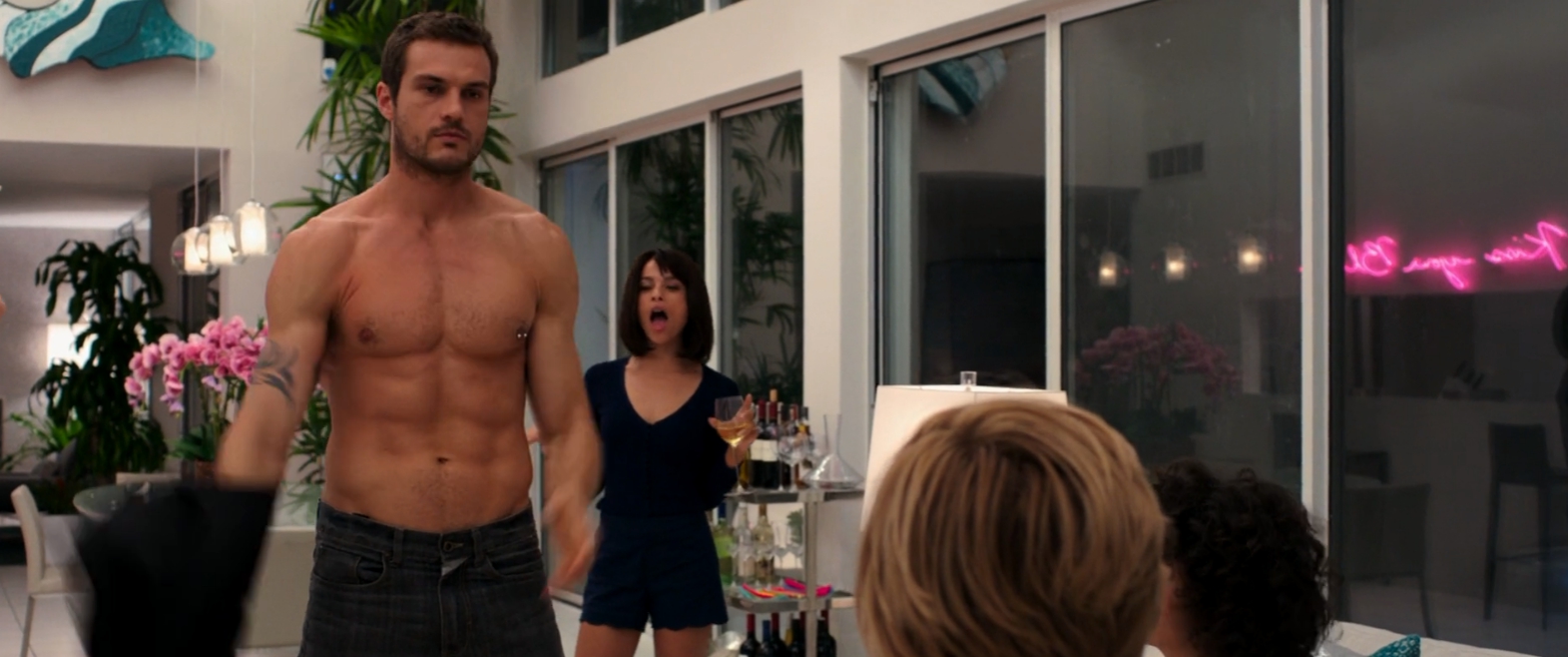 ………………………………………………….
Kate McKinnon portrays one of the funniest characters here and here she was much better utilized than she was in 'Ghostbusters'. Her Australian accent is great and her character is just quirky and energetic enough to not become overbearing.
Of course Jillian Bell stole the show here almost completely. I loved her in this movie! Her Alice is such a funny character, but also really well developed too. All of these characters felt like real people and both their interactions and relationships were sincere and so well realized. Bell killed it here with such an immensely charismatic, hilarious performance.
The men were a mixed bag to me personally. They felt unrealistic and too boring and even though Peter was very well played by Paul W. Downs and his adventures on the road were mostly fun (the highlight is the blowjob part which was so freaking funny), he was still used a bit too much and the movie cut to his scenes too much almost to the point of becoming detours. The editing should have been better.
But the biggest problem in Rough Night is that crime storyline. Seriously, was it overly convenient that the stripper that they killed turned out to have been a dangerous criminal all along. That was just too implausible and convenient so that they would not end up in jail that I really disliked that development.
………………………………………………….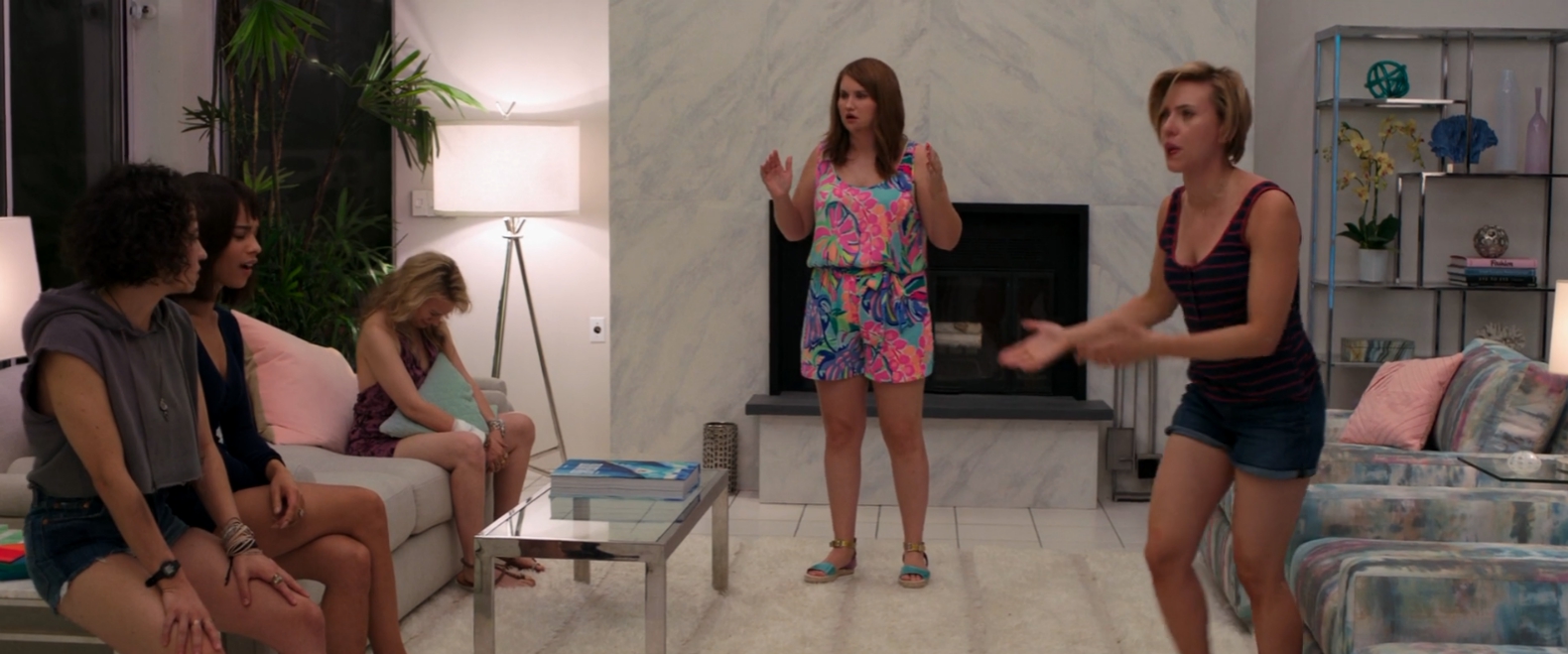 ………………………………………………….
Also those two other criminals did lead to some pretty fun action scenes, but still the movie became a mess by that point with an overly convoluted, implausible and just unbelievable storyline that it really hurt the entire movie in the long run.
But the humor in Rough Night is strong. Sometimes it relied too much on vulgarity and profanity, but still Jillian Bell cracked me up more than a couple of times, I loved the jokes with the stripper and especially with Ty Burrell and Demi Moore who are so memorable and crazy here. The film is so energetic and so positively crazy but still likable and well realized in characters that I deem it very underrated as the critics were just wrong with this one in my opinion.
Rough Night definitely has an overly implausible and extremely convenient conclusion to its overbearing crime story and some scenes worked less than the others, but still this is one incredibly underrated comedy flick which made me laugh quite a lot as its humor is pretty strong and the acting is fabulous from its great cast. Jillian Bell absolutely stole the show here and she was simply hilarious, but the fact that these characters were actually well developed and their interactions were so good led to a much better than average and again very underrated comedy.
My Rating – 3.5