………………………………………………………..
Romancing the Stone Movie Review
Romancing the Stone is a 1984 action adventure romantic comedy film directed by Robert Zemeckis and starring Michael Douglas, Kathleen Turner and Danny DeVito. It is a pleasant, fun flick.
………………………………………………………..
"Joanie, you are now a world-class hopeless romantic.
No, hopeful. Hopeful romantic."
………………………………………………………..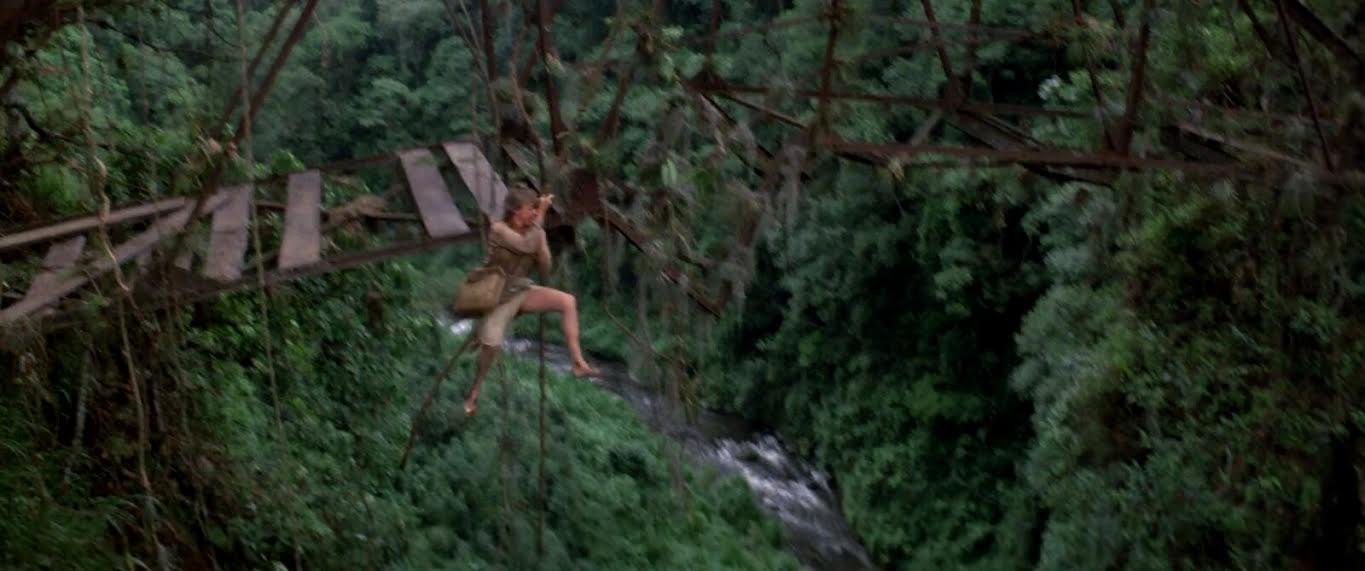 ………………………………………………………..
I really enjoyed this movie. It has everything the Indiana Jones franchise was supposed to have – romance, adventure, charm and a lot of heart. The story itself is pretty solid for this type of movie. Simplistic and typical, yet certainly well crafted and with some memorable plot points and details. The film is very interesting in terms of its tone and genres. It is mostly a fun adventure flick, but it also has action in it and it is definitely a romantic comedy with humor and romance both being very accentuated.
I liked the characters and they were all very likable. It is interesting that this is one of the rare movies where even Michael Douglas I found to be likable as he is usually annoying to me. But he was very good and sympathetic here. Kathleen Turner is excellent and very charming and cute. And of course, as a big Danny DeVito fan, I liked seeing him here a lot and he was quite funny in a couple of scenes.
………………………………………………………..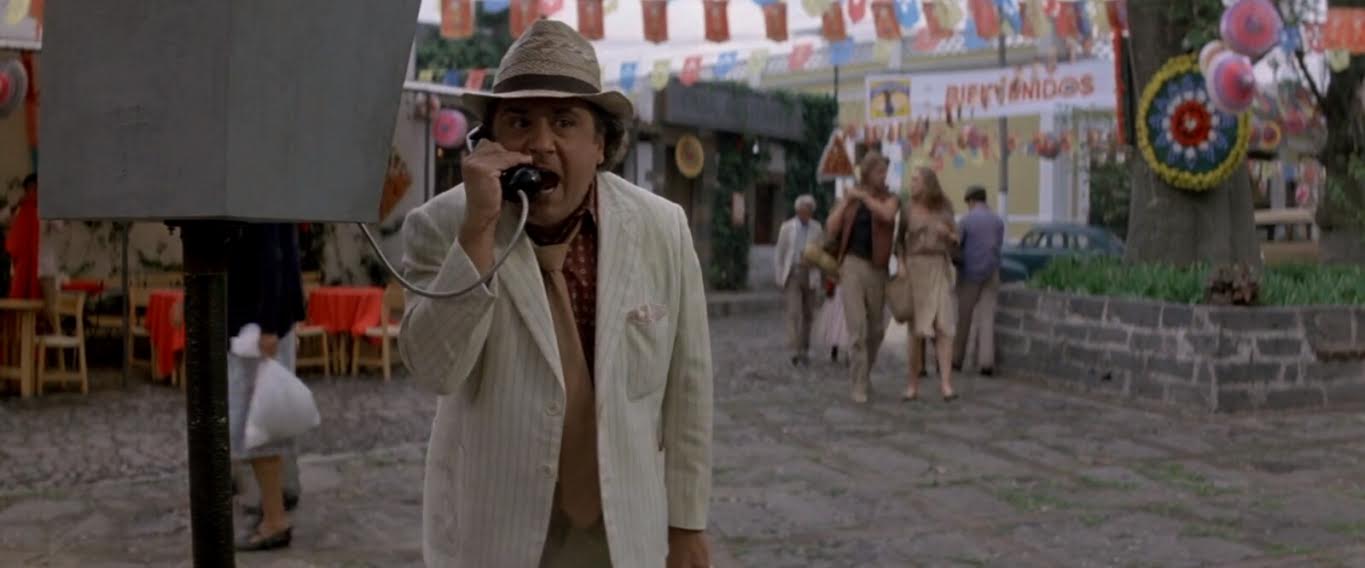 ………………………………………………………..
Romancing the Stone is very memorable in its third act. Yes, the action there is certainly overwhelming, but better than it was in the middle of the film and some of the set pieces are quite interesting. I liked the use of crocodiles quite a bit and the hand chopping sequence is truly dark for a supposed family picture.
I would have gone without the Columbian stereotypes and really the people and especially its representation as a poor and wild country felt very unnerving and dated. But the romance worked in my opinion as some of the scenes between the two were quite charming and even though the ending was overly happy, it was still endearing and satisfying in a typical eighties fashion.
………………………………………………………..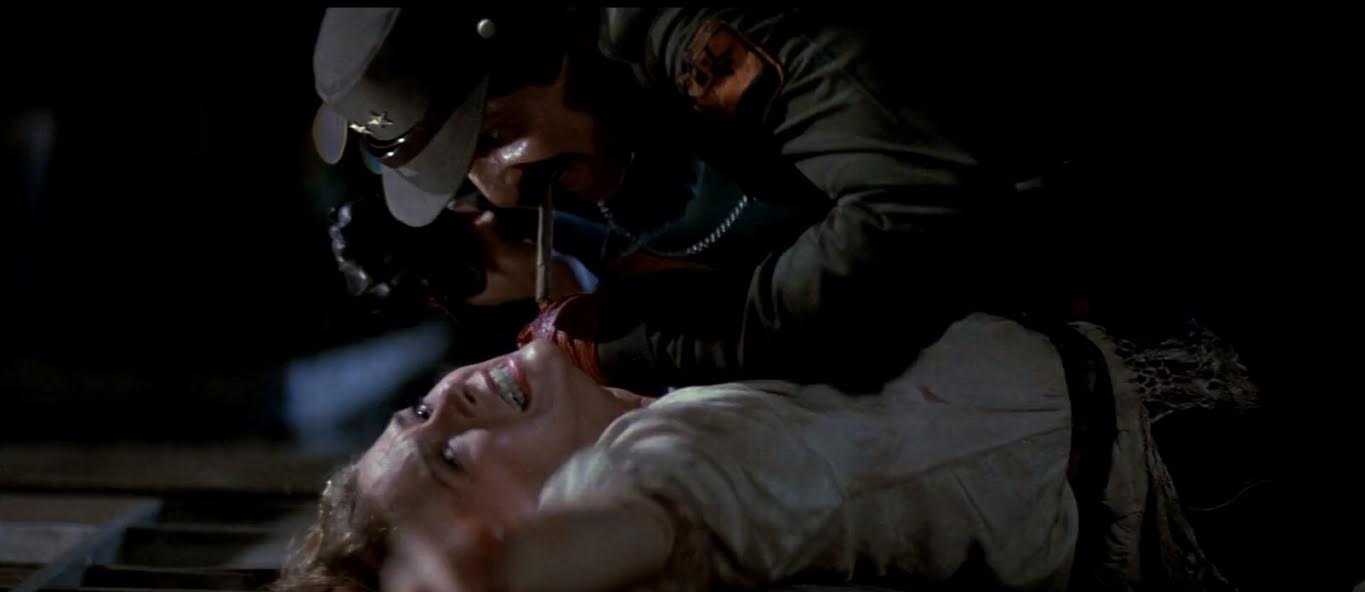 ………………………………………………………..
It is too much a product of its time, but it also benefits from it as they shot in real locations, Mexico I believe, which led to one fine looking movie with great cinematography and a lot of memorable shots and imagery. The direction from Robert Zemeckis is strong and I think this is one of his earliest movies and he showed great talent and he did deliver with such a strong directorial career. The pacing is somewhat problematic and the movie isn't always as entertaining as it should have been, but it is always endearing and wonderful to watch plus it is surprisingly well crafted and made for a blockbuster. I liked it a lot and it is one of the best blockbusters of its time and one fine adventurous entertainment.
Romancing the Stone has its flaws such as some stereotypes, sometimes overwhelming action and a somewhat typical and predictable story, but the film is so adventurous and charming with quite likable Michael Douglas and Kathleen Turner, endearing romance, some very memorable set pieces and shots and a genuinely well crafted, intriguing plot.
My Rating – 4
………………………………………………………..