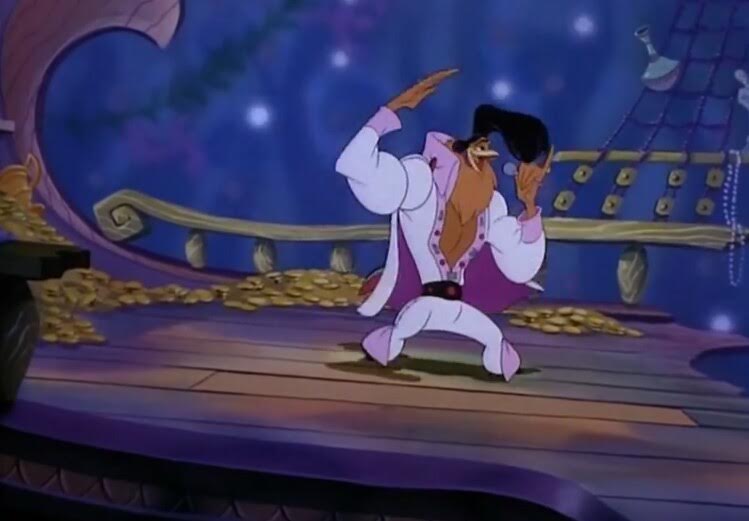 ……………………………………………………………………
Rock-a-Doodle Movie Review
Rock-a-Doodle is a 1991 animated musical comedy film directed by Don Bluth. It is his fifth and weakest film thus far.
……………………………………………………………………
"Chanticleer, you've gotta crow, and you gotta crow now!"
……………………………………………………………………
The plot itself is at first fairly simple and even though it gets stuffed with too many characters and villains eventually, it remains too simplistic in its entirety. I liked some of the plot points here, but most of them were either typical or frankly ridiculous. Yes, the movie is extravagantly crazy to the point of wild disbelief. I just never knew what the hell I was watching and although that produces a mild fun factor to it, it was mostly done for the worse.
……………………………………………………………………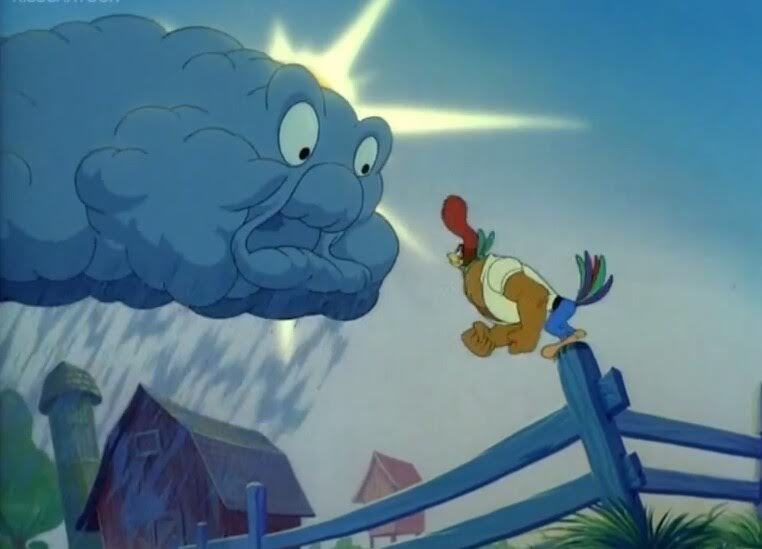 ……………………………………………………………………
The characters are all pretty forgettable and/or too ridiculous. Chanticleer is this crazy Elvis Presley type of character and although that is interesting in and of itself, he is shamefully underutilized and underdeveloped to be more entertaining. The Grand Duke is a solid villain, but too theatrical and too typical. As for the rest of the characters, they are all forgettable. And as for the acting, it is nice to hear Phil Harris for the last time in his last role, but other than that, other performers aren't as memorable.
The animation in Rock-a-Doodle is admittedly pretty good. It is interesting that (in my opinion at least) each and every Don Bluth movie can be faulted by some aspect, but never for animation as all of them are certainly very well animated. This is no exception as the colors and movements are smooth and the character designs, although odd, are still pretty original and different than usual.
……………………………………………………………………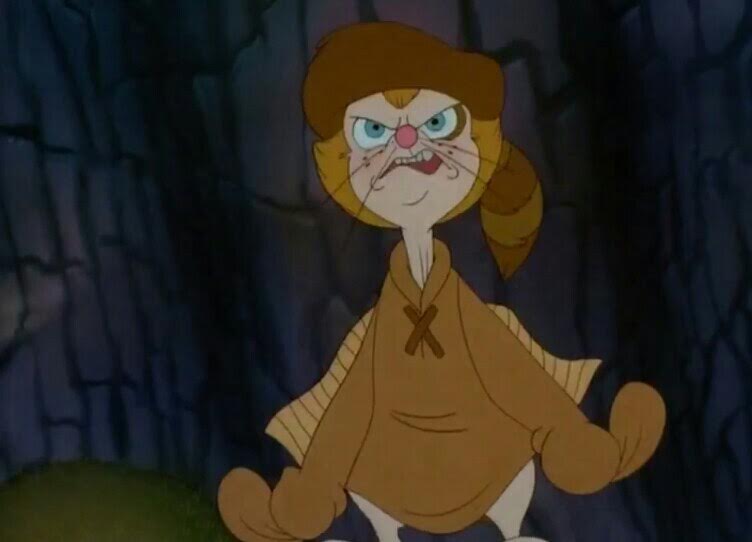 ……………………………………………………………………
Rock-a-Doodle is the only Don Bluth production that has live-action sequences in it. Now, I wouldn't call this movie live-action/animated as it only has two live-action scenes in it – the ending and the beginning. But as for those two scenes, well, they are certainly too old-fashioned and too typical, but at least those were nice and even heartwarming to some degree. in fact, they were probably the best thing about the movie as I also really liked that boy and his incorporation into the animated world which was smooth and polished.
Rock-a-Doodle has a very odd soundtrack. But oddly enough, its songs are probably the most entertaining thing in it. Yes, they aren't good and certainly far from great, but at least they are entertaining and energetic. And I liked that the genres here were country and rock instead of the usual pop or ballad songs. Most of the songs are mediocre, but the titular song is quite solid and Sun Do Shine is most certainly the highlight as it is so incredibly fun and catchy.
……………………………………………………………………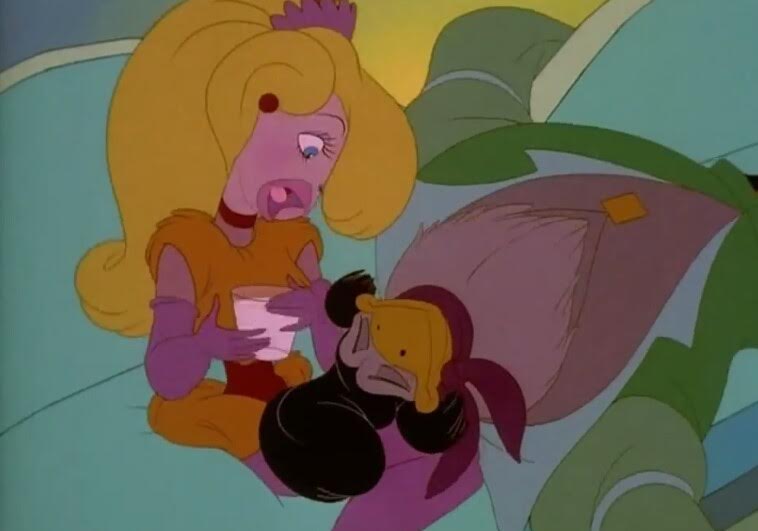 ……………………………………………………………………
This movie is not that well paced, but at least not boring. And its running time is also quite short. The plot itself had the potential to be good, but the execution is mediocre. It is always too crazy and too action-oriented. Also, it seemed that none of the filmmakers knew what they were doing as scene after scene just happened with basically just crazy action and crazy characters with no real plot or meaning to it whatsoever. Overall, it isn't awful, but it is pretty mediocre and a giant misstep for Bluth after his all quite solid or good previous efforts.
Rock-a-Doodle is Don Bluth's weakest film so far with good animation, some fun songs and an entertaining nature to it, but it is too crazy, odd and even ridiculous in its story, action and characters and it lacks discipline in direction, characterization and structure. Live-action is solidly incorporated, but other than that, it is pretty forgettable and mediocre.
My Rating – 2.5
……………………………………………………………………