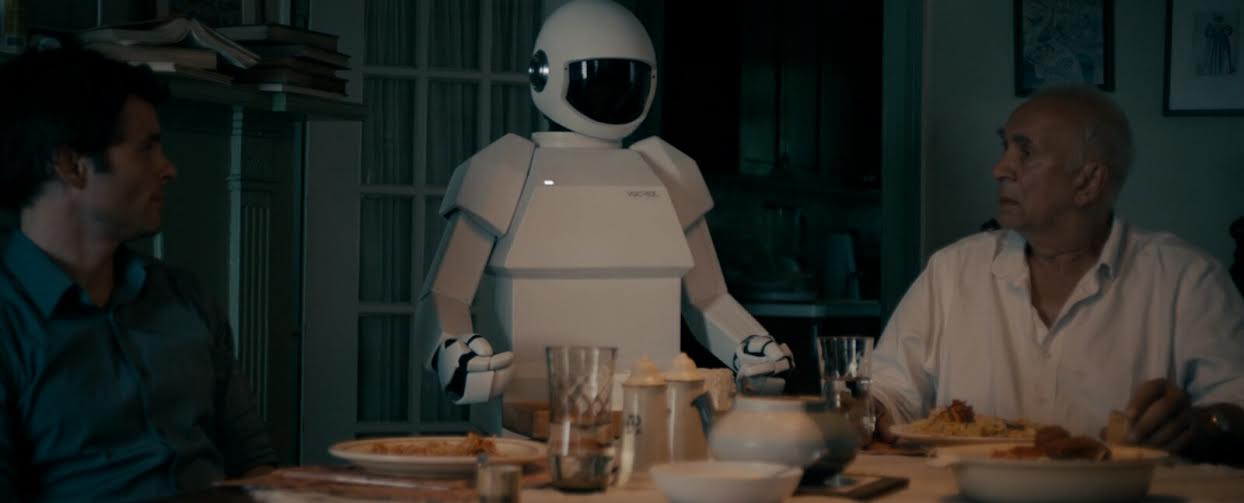 ………………………………………..
Robot & Frank Movie Review
Robot & Frank is a 2012 science fiction drama film directed by Jake Schreier and starring Frank Langella. It is a pleasant and charming little indie flick.
It follows an older man who gets a domestic robot to take care for him. The film serves as the mixture of science fiction and drama with both getting their proper due. It also has some comedic elements to it, but not many. Although it is nowhere near as thought-provoking or brilliant as hard sci-fi fare is, I still liked its more lightweight, more simplistic approach as it led to a better characterization and more charm to it.
…………………………………………………………………………
"I would rather die eating cheeseburgers than live off of steamed cauliflower"
…………………………………………………………………………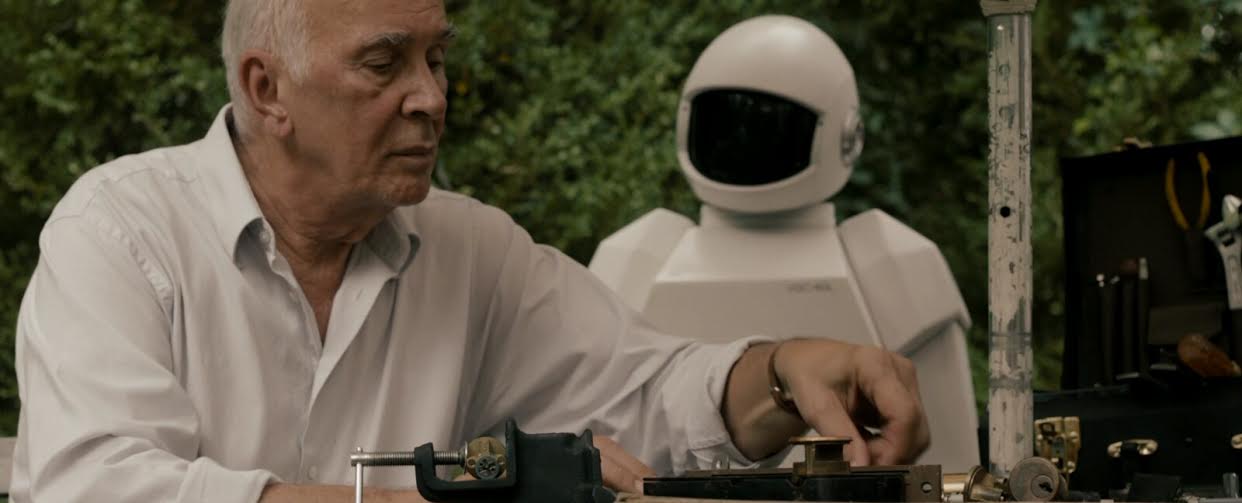 …………………………………………………………………………
Most of the secondary characters here are good, but not essential for the story, but the two main ones are superb. Frank is such a great character, so well developed and so realistic, but also different than usual with his burgling past. I found that weird and unexpected at first, but I came to like it eventually as it provided a lot of fun as the two became partners in crime. That was so entertaining. The robot is superb as well and the relationship between the two is amazing and so well realized.
Robot & Frank definitely could have used more emotion in it, but that doesn't mean that it lacks heart as it has that in spades near the end. That memory wiping sequence is so sad and poignant and the highlight for me was of course that last sequence in which the two meet again and the robot shows signs of recognizing him. That was endlessly moving and just perfect.
…………………………………………………………………………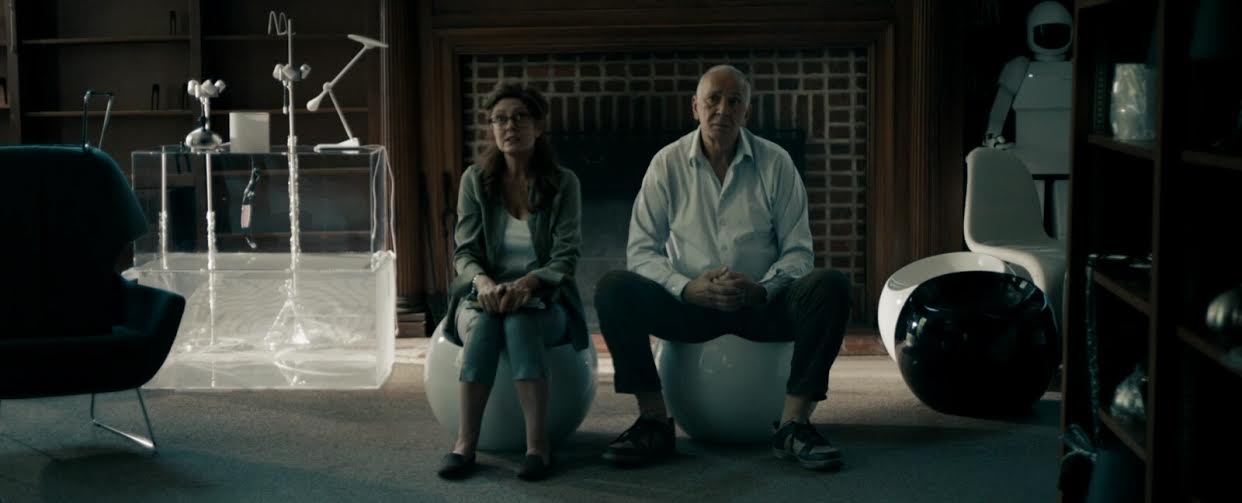 …………………………………………………………………………
The technical aspects are all very good in this movie with the director Jake Schreier doing an especially good job for a debuting director. The same goes for the writing as the script is so good and simplistic, but deceptively so as it has layers of meaning and themes. I loved the theme of aging, loneliness and deterioration and of course the question of whether or not robots are persons was raised in a good way.
The dialogue is also solid and I liked the use of burgling in its storytelling. The first half is too slow and too odd and indecisive thematically speaking, but the second half fixed all of that with a good emphasis on the relationship between this unlikely duo and a great emphasis on crime, action sequences which were a lot of fun.
…………………………………………………………………………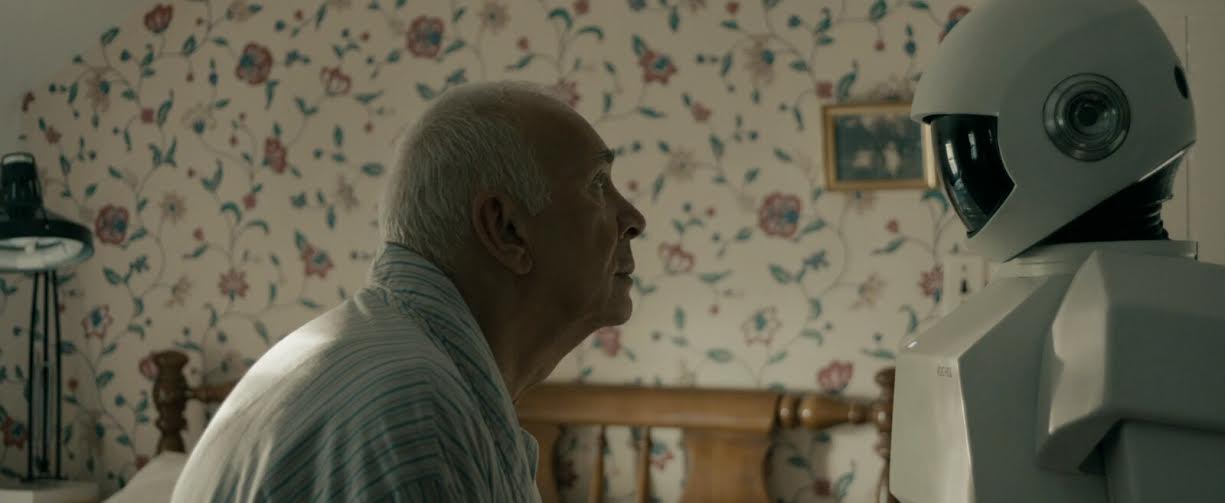 …………………………………………………………………………
Robot & Frank has just the right amount of running time, but the editing isn't great as that first half, as I said before, could have been more engaging and not as slow or uneventful as it turned out to be. It is also well filmed and I really liked the design of the robot and some of the other touches with the library being great as well. This is near future and I liked that it honestly felt like it. The acting is great with Frank Langella being superb in the main role. The score is also surprisingly memorable and futuristic with some really good beats. Overall, the film is good and even though it can be too simplistic and at first uneven, I liked that it was so charming and likable in its characters and it was pleasant to watch.
Robot & Frank is slower and uneventful in its first half and it should have been a bit more complex, but the second half is great, the relationship between the titular characters is amazing, the characterization and acting are excellent and, although lacking at first, the ending had a lot of heart and it was so moving and wonderful.
My Rating – 4
…………………………………………………………………………