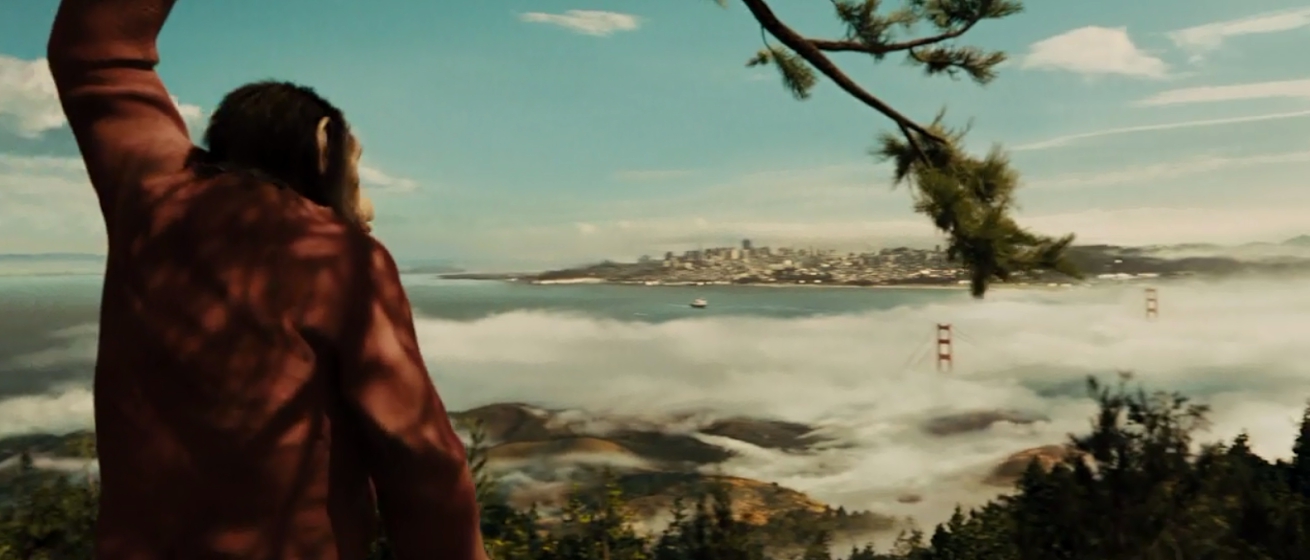 ……………………………………………………….
Rise of the Planet of the Apes Movie Review
Rise of the Planet of the Apes is a 2011 science fiction film directed by Rupert Wyatt and starring James Franco and Andy Serkis. It's such a fantastic Apes reboot.
……………………………………………………….
"Caesar is home"
……………………………………………………….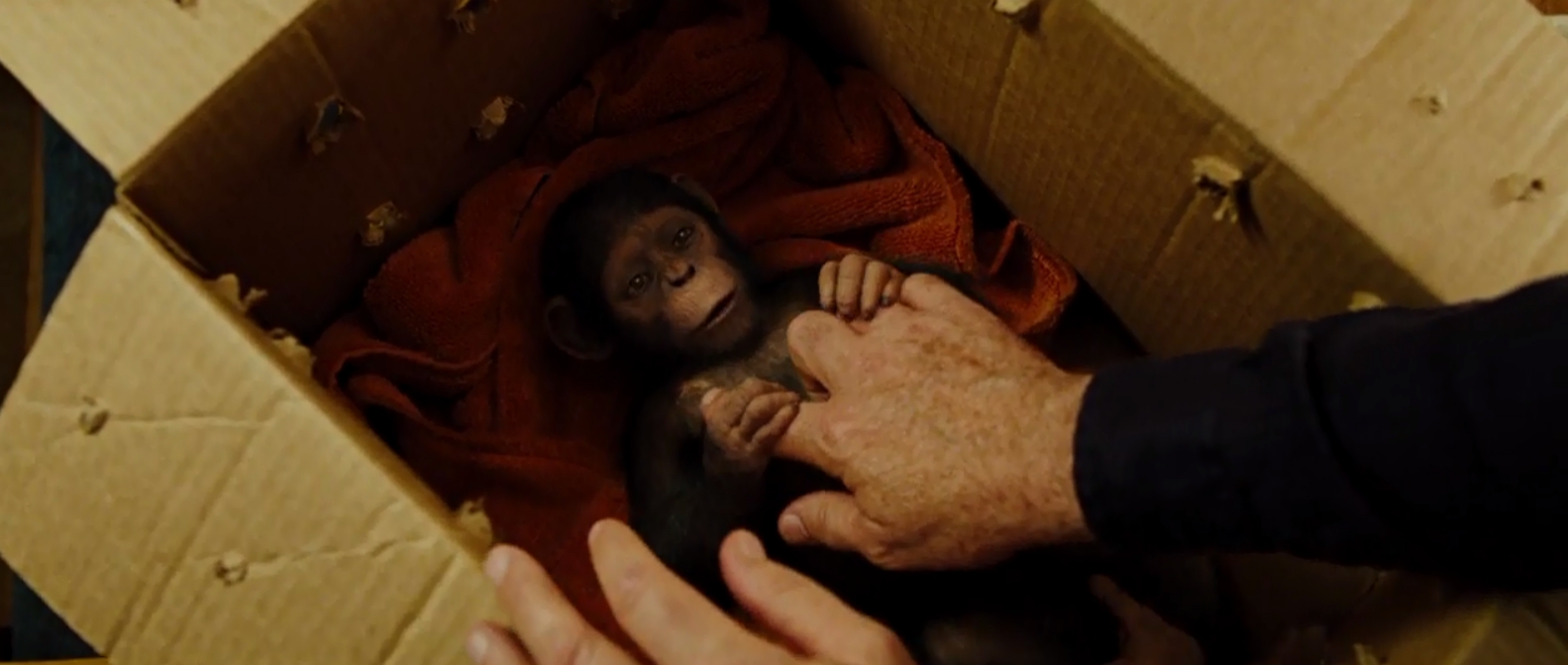 ……………………………………………………….
I love this movie so much and it is definitely one of my favorite blockbusters ever. The film is somewhat of a remake of 'Conquest of the Planet of the Apes', but it's mostly its own thing and the definition of a successful reboot as it breathes new life to the long gone and dead franchise. It follows Dr. Rodman and his relationship with Caesar who by accident becomes very smart and eventually leads an ape rebellion where they escape to the streets.
The structure of the film is phenomenal. The first half of the film is a great, slower build-up with a more scientific, not to mention emotional approach whereas the final part is an all-action, bombastic spectacle. But it works as the spectacle is great and of course the entire storyline is excellent and told in the best way possible and with a superb direction from Rupert Wyatt who really did a masterful job here.
I liked the main character and he is a wonderful man, but Caesar is fantastic and such a phenomenally well depicted ape who feels real and with genuine emotion. That is mostly achieved through the work of Andy Serkis who is always great, but is here especially phenomenal in a performance that was worthy and should have been nominated for an Oscar.
……………………………………………………….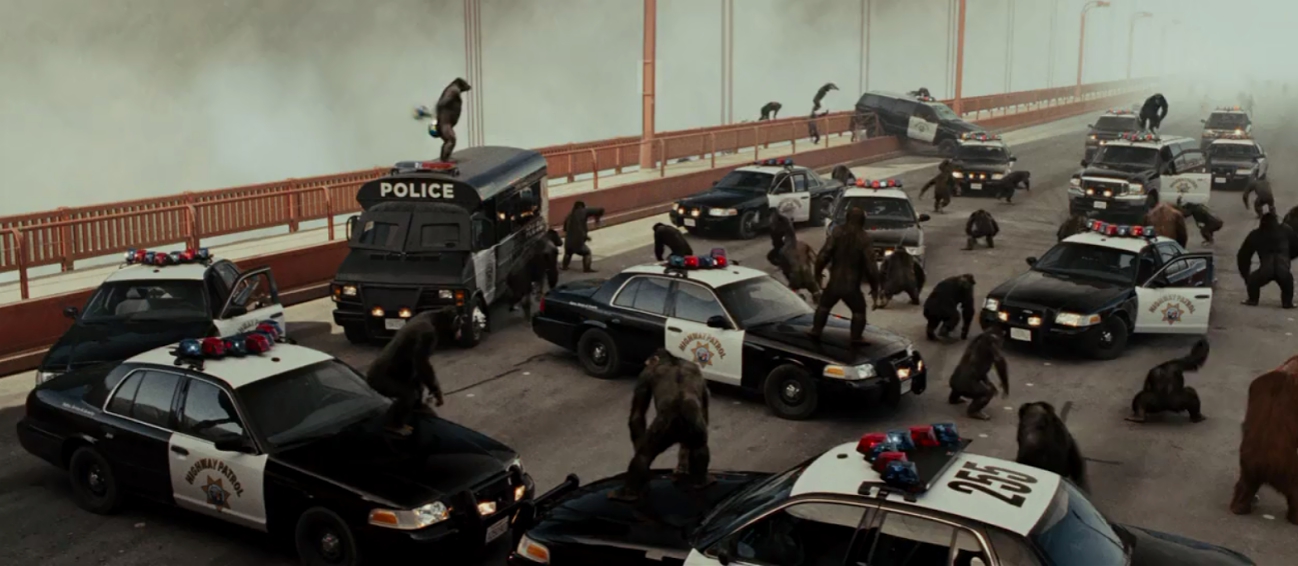 ……………………………………………………….
James Franco is also quite good in one of his best roles, but Freida Pinto is not the greatest, but her role is at least small. John Litgow is excellent per usual in such a moving role and it is nice seeing David Oyelowo here. He was very good in an interesting role. All of the other apes are memorable and great and of course I loved seeing Tom Felton as he basically played Draco Malfoy again here which was hilarious, but fitting for this character and story. You just love to hate his guts.
Rise of the Planet of the Apes features a bunch of memorable sequences such as the bridge fight which was exhilarating in its action as well as the scene where Caesar first visits the forest. I loved the rebellion sequence and the final scene in the movie is so emotional and simply wonderful. The character interactions and relationship between Caesar and Rodman drive this movie and is the heart and soul of not only this film, but the rest of the franchise as well.
The direction and acting are excellent, but the score is also quite solid and at times even memorable when accompanying the action scenes which are all very good and superbly executed. The film is entertaining throughout its runtime, but never too action-packed or rushed owing to great pacing as well.
……………………………………………………….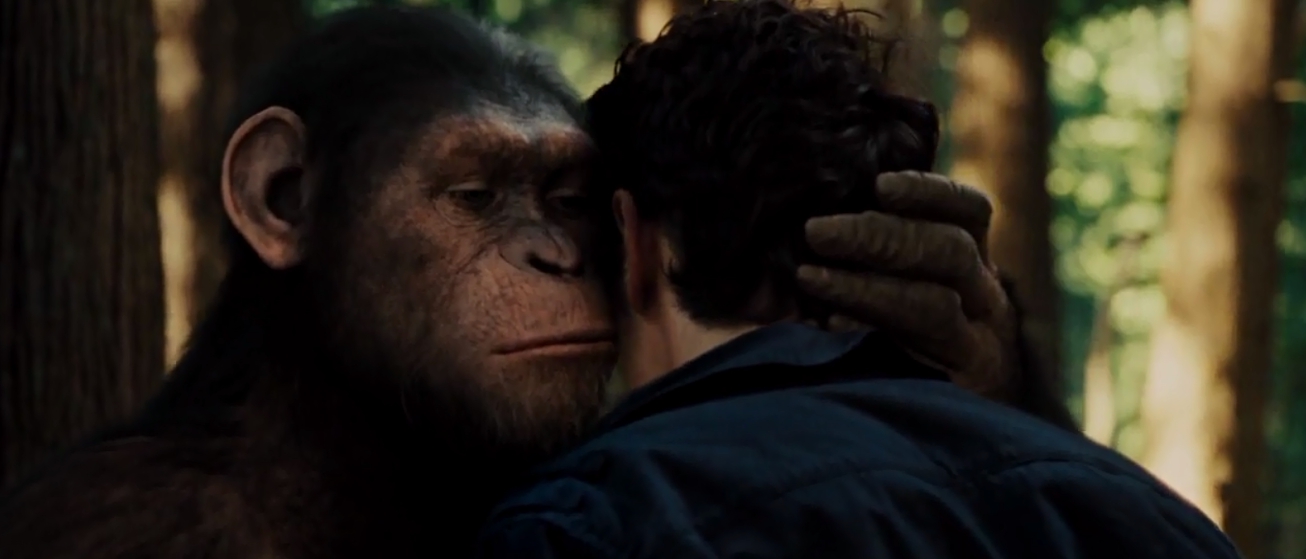 ……………………………………………………….
The script is great and the film is thankfully devoid of any camp which plagued the previous Apes films. The special effects are marvelous and the motion-capture performance from Andy Serkis is absolutely brilliant. The film sounds and looks good, it's realistic and fueled by very good dialogue and script for blockbuster standards. It truly is a beautiful film which even trumps the original which says quite a lot, but it is slightly inferior to its successor.
Filled with many truly moving scenes, excellent character interactions and a huge heart at its core, Rise of the Planet of the Apes also has a stellar script, excellent direction, superb acting with Andy Serkis killing it in such a great role, such good characters and marvelous special effects and action scenes. It is a textbook example of how to properly do a reboot and it's one of the best blockbusters of all time.
My Rating – 5
……………………………………………………….