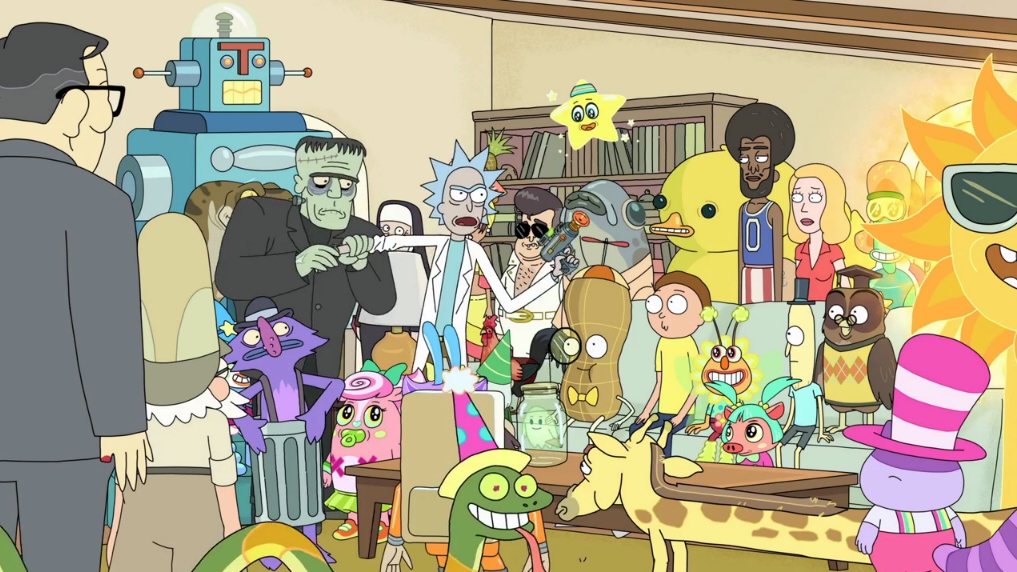 ………………………………………………….
Rick and Morty Season 2 Review
The second season of Rick and Morty is such a major improvement over its predecessor and it's the first truly great season for the series.
………………………………………………….
"Thanks, Mr. Poopy Butthole.
I could always count on you"
………………………………………………….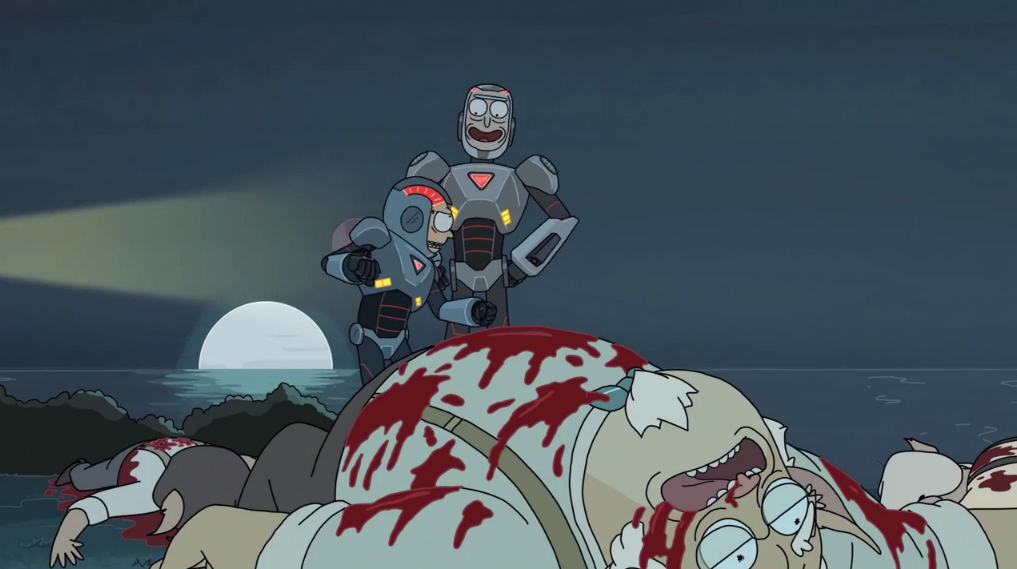 ………………………………………………….
I did not care for A Rinkle in Time as it features a typical Beth and Jerry subplot and a rather annoying, however original Rick and Morty storyline. The animation and the premise are very unique, but the overall episode got repetitive pretty quickly.
Mortynight Run is another problematic episode with a premise that is suitable, but familiar for the show and it is one of those typically crowded and fast paced Rick and Morty outings.
Auto Erotic Assimilation is very good as we finally get a glimpse into Rick's past relationships with excellent results. It is an interesting episode conceptually and it has a great emphasis on his character.
Total Rickall is absolutely fantastic! This is the quintessential example of the show's ability to turn a tired concept into an original and truly unique episode. Here 'The Thing' is definitely at its core, but the execution is much wilder as we see aliens populating their house by posing as good-natured imaginary friends. It is a brilliant idea flawlessly executed and the twist ending with Mr. Poopy Butthole is just hilarious.
………………………………………………….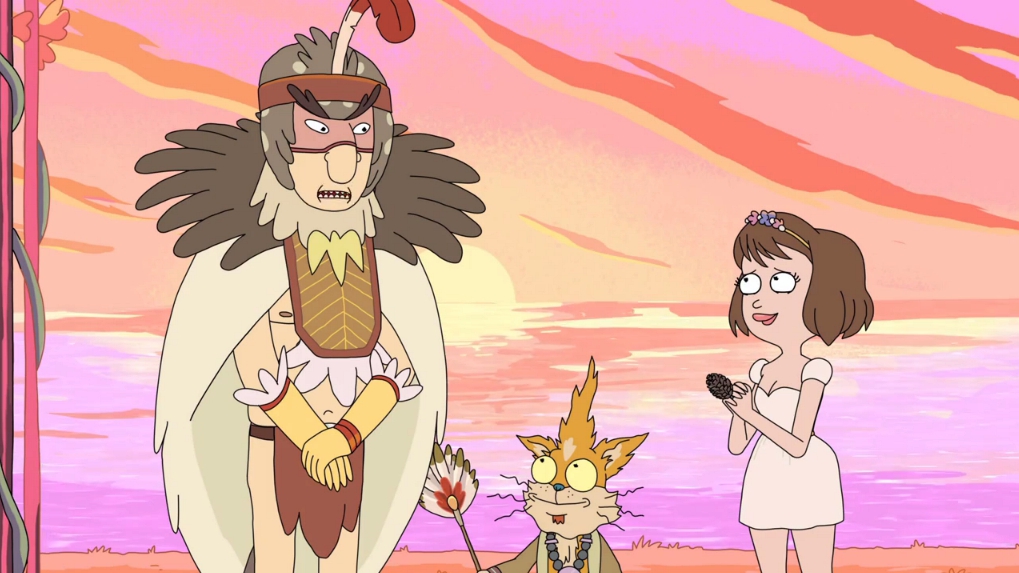 ………………………………………………….
Get Schwifty isn't the greatest episode as it relies heavily on stupid rap music, but it is still a pretty good tackling of 'Close Encounters of the Third Kind' in the typical style of the show.
I found The Ricks Must Be Crazy to be the weakest, most poorly constructed episode as both of its subplots didn't do anything for me and were not all that interesting.
Big Trouble in Little Sanchez is phenomenal for providing us two great subplots. The one with Rick is very entertaining and with a creepy tone to it, but it is Beth and Jerry who are the highlights here as they go to marriage counseling. This was long overdue and this episode explored their relationship superbly.
Interdimensional Cable 2: Tempting Fate is another very strong episode and a major improvement over

last season's

Rixty Minutes as this time around alien television is actually pretty entertaining and funny without getting repetitive. And also Jerry's penis removal subplot was very good despite it reminding me too much of

Futurama's Spanish Fry

from its fourth season.
Look Who's Purging Now is probably my favorite episode here, so good. It is a phenomenal exploration of its subject matter with very brutal scenes, but those serve the plot and are at times even funny. I loved the story, but Morty's character development is exceptional here.
………………………………………………….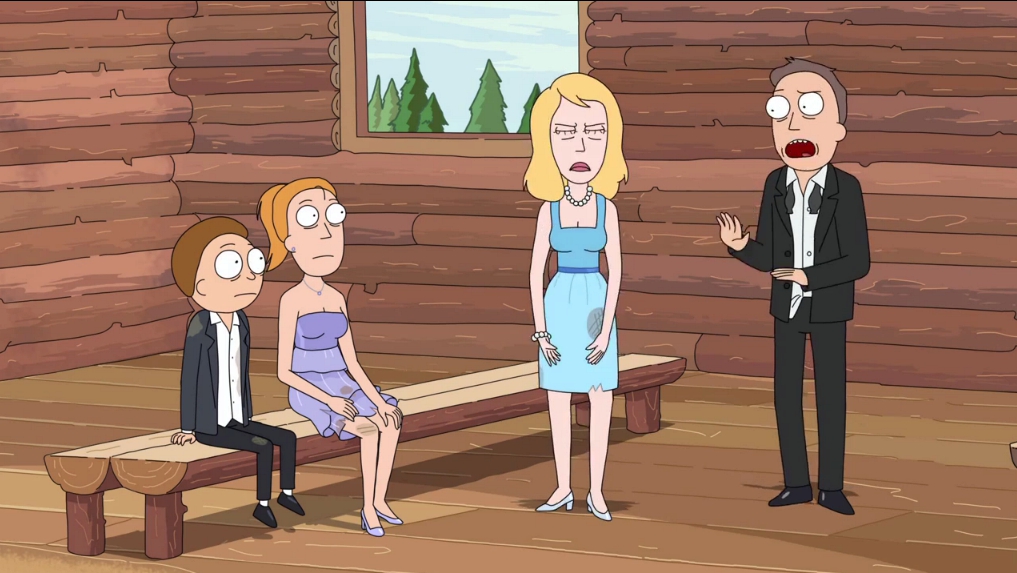 ………………………………………………….
The Wedding Squanchers really changed the game for the entire series. Finally we see consequences for Rick's actions in that beautiful ending where he surrenders and saves his family. The entire episode is fun, but those last scenes were not only great, but refreshingly dramatic and important for the series continuity.
In the end, this second season really is stupendous. It still has annoying Rick and forced humor with some weak episodes, but at leastwe finally see some exploration of both Rick and Morty's characters and the high number of truly fantastic and authentic episodes doesn't hurt either.
Worst Episodes: Mortynight Run and The Ricks Must Be Crazy.
Best Episodes: Total Rickall, Look Who's Purging Now and The Wedding Squanchers.
My Rating – 4.3
………………………………………………….