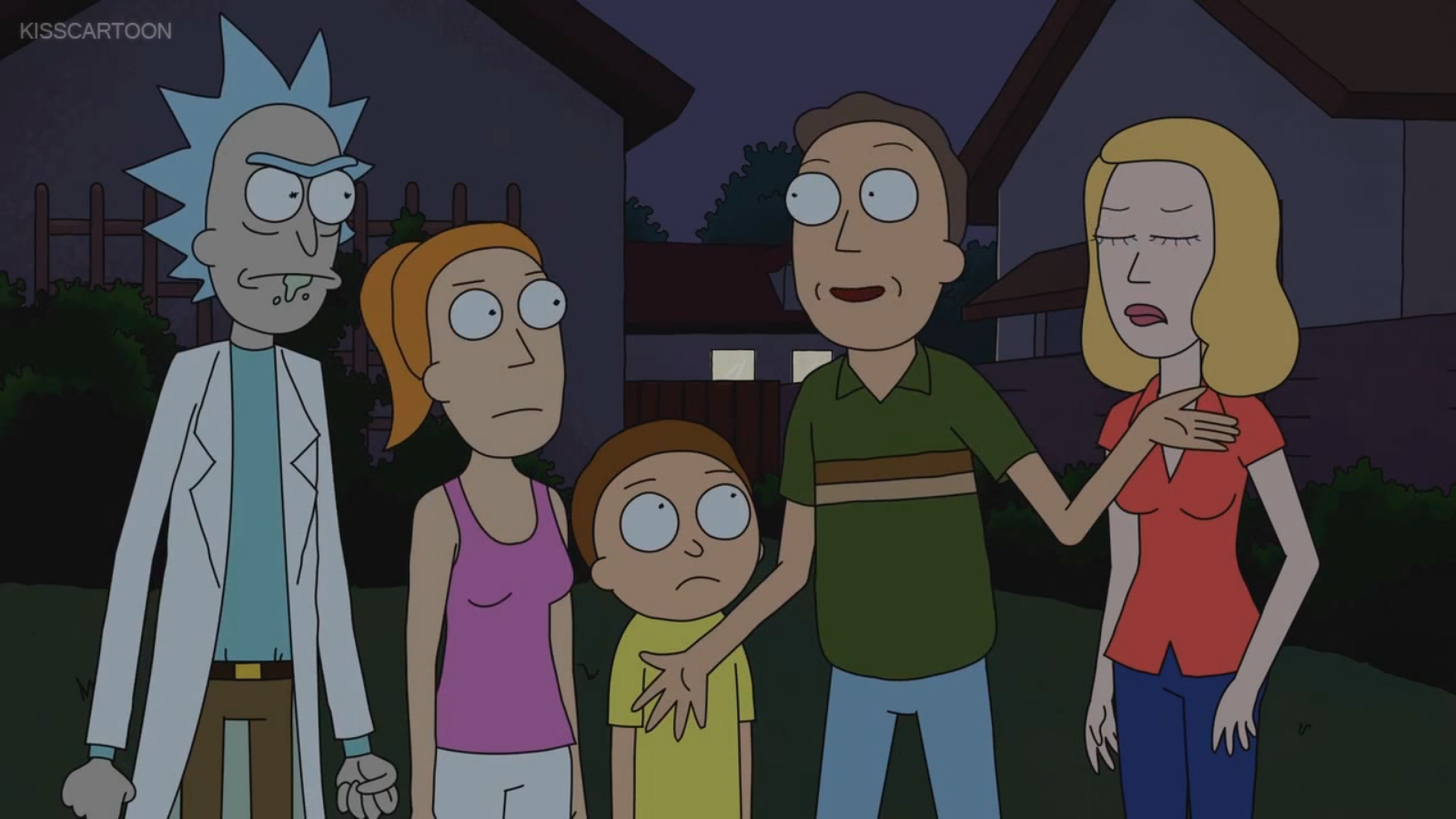 ………………………………………………….
Rick and Morty Season 1 Review
Rick and Morty is a 2013 science fiction comedy animated show on Adult Swim. It is a pretty solid and interesting, but very troublesome and ultimately overrated series.
………………………………………………….
"Nobody exists on purpose.
Nobody belongs anywhere.
Everybody's gonna die"
………………………………………………….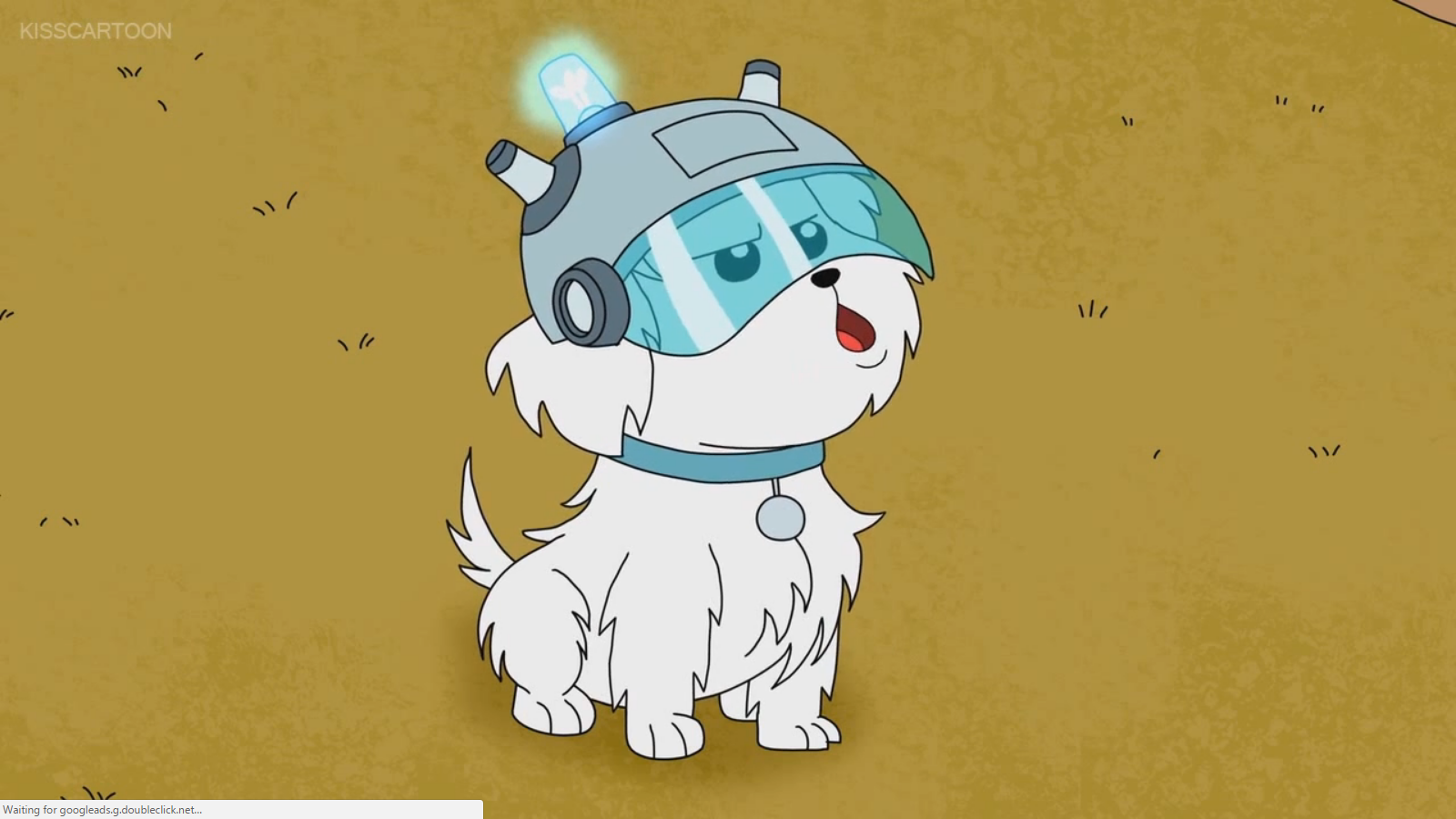 ………………………………………………….
The first season has 11 episodes and I will talk about each of its episodes shortly, but first I am going to comment upon each of its characters and the overall storyline and technical aspects. I like Morty and these two have an interesting, definitely original relationship like no other. However, I dislike Rick so much. He is to me overly aggressive with his humor, too rude and just plain unlikable for the majority of the episodes. The two have an interesting dynamic, but it hurts that he is this unlikable as it ultimately renders the entire show annoying in a way.
As for the Smiths, I liked them much more in fact. Summer is a typical, forgettable teenage girl, but Beth is quite memorable and very funny. Her horse surgeon profession is interesting and played for laughs really well. Jerry is the standout character of the show in my book as his insecurities make him realistic and I really liked his relationship with everyone else, especially Beth.
………………………………………………….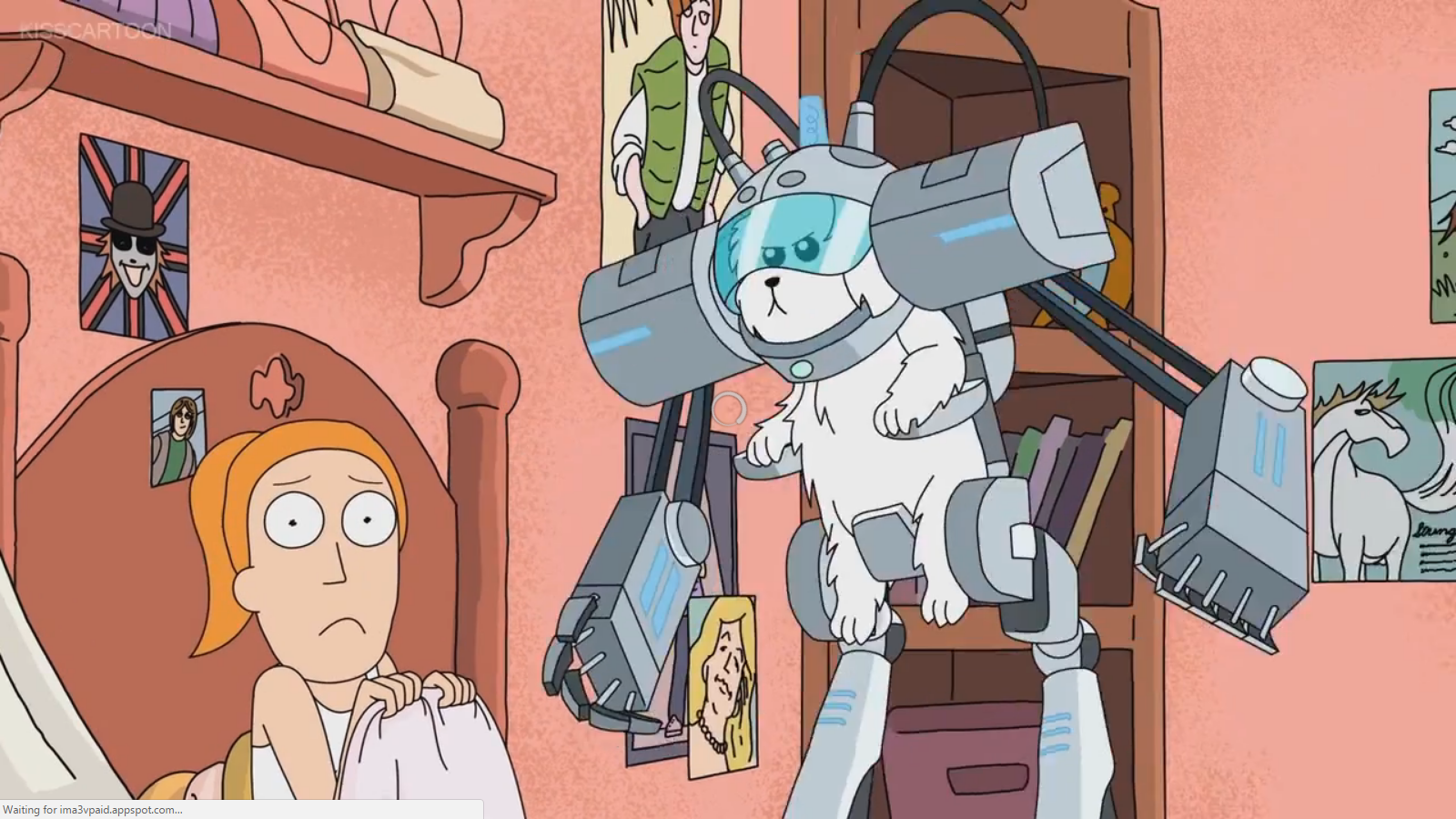 ………………………………………………….
The show has such a crude, typical and ultimately unmemorable animation. But the sound design and score are good with the opening and closing theme being quite memorable and atmospheric. The storyline is solid and sometimes even original. I like its science fiction elements quite a bit, but in my opinion it is so-so as a comedy. Sometimes it can be quite funny, but it is mostly funny with Beth and Jerry as Rick is just too annoying with his forced, immature humor. The show definitely tries too much to be hip, cool and mature that it leads to an obvious lack of confidence and realism.
Pilot is a solid first episode and it does introduce you to its characters in a good way and the story is good, but it isn't particularly memorable in the long run. Lawnmower Dog is terrific and is actually one of the best, if not the very best, episodes of the season. The dream subplot with Rick and Morty is well established and sometimes even funny and inventive, but it is the other subplot with dogs becoming smart that is the highlight as it perfectly comments on the complicated history between humans and dogs and the moral ramifications of such relationships.
………………………………………………….
………………………………………………….
Anatomy Park is another very strong episode with Jerry being very good and the duo's journey into the human body is familiar, but done really well and in an entertaining manner. M. Night Shaym-Aliens! again features excellent Jerry, but the entire storyline, though solid, is in the end overly typical.
Meeseeks and Destroy is very good with the titular creatures being a lot of fun and quite unforgettable, but it was interesting seeing Morty question his role in the duo's adventures as well. Rick Potion #9 is very predictable and unoriginal in its storyline, but again it succeeds in those small moments with Jerry again stealing the show entirely.
Raising Gazorpazorp is actually quite smart and truthful in its parenting theme and message, but it also features a very good, if again typical, subplot with Rick and Summer and it was interesting seeing the two have an adventure for a change. Rixty Minutes ended in such a sweet, satisfactory scene for Beth and Jerry, but the entire alien TV commercial story, although unique, was ultimately overplayed and it became very repetitive.
………………………………………………….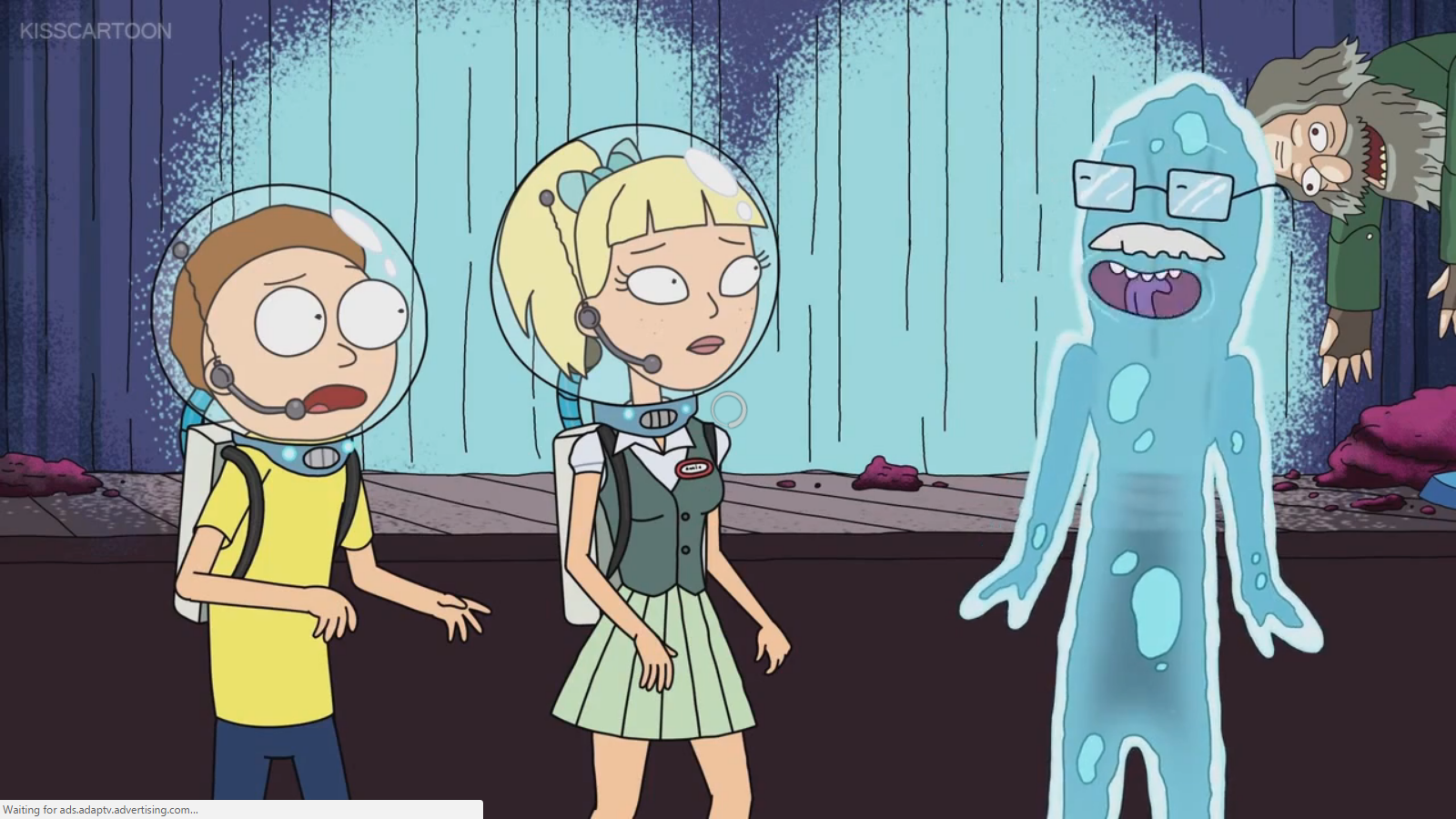 ………………………………………………….
Something Ricked This Way Comes has its moments, but is definitely one of the weakest and dullest episodes so far. Close Rick-counters of the Rick Kind is overly action-oriented, but it features a very good and sophisticated examination of the relationship between the two protagonists. Ricksy Business is very satisfying in its amusing, heartwarming ending and although it was again forced in most of its jokes, the episode still worked with its interesting premise and a superb, funny subplot with Jerry and Beth.
In the end, the first season of Rick and Morty is quite solid, but not as great as critics make it out to be. Jerry is great and the duo is interesting, but Rick remains annoying and the humor is mostly too forced. But its science fiction tales were mostly memorable and even unique that it is definitely worth a watch.
Worst Episodes: Rixty Minutes and Something Ricked This Way Comes.
Best Episodes: Lawnmower Dog and Anatomy Park.
My Rating – 3.8
………………………………………………….