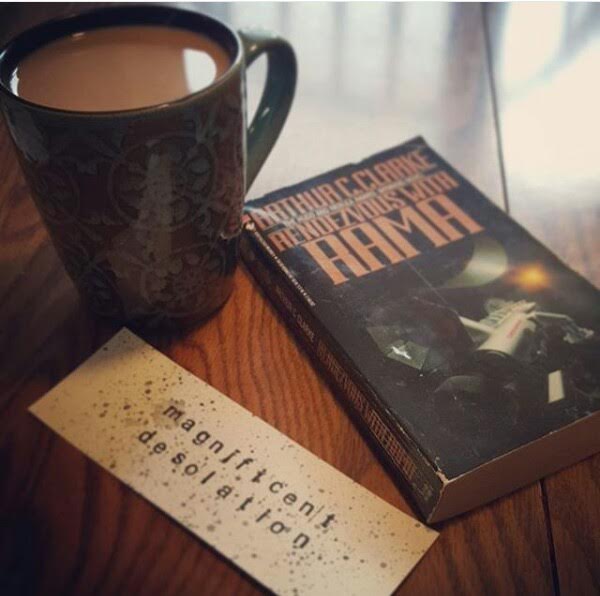 ………………………………………………………………………..
Rendezvous with Rama Book Review
Rendezvous with Rama is a 1973 book written by a science fiction legendary author Arthur Clarke and it is set in the 2130s and it's about an alien ship called Rama that enters into our solar system and the exploration of it.
………………………………………………………………………..
"The Ramans do everything in threes"
………………………………………………………………………..
The story is fascinating and is so wonderfully told and beautifully conceived that you easily get fully invested in it. The attention to detail is magnificent and it is probably the finest aspect about this book that lifts it to new levels. I especially liked his description of Raman architecture and overall the whole planet. The highlight is when you learn what the aliens look like with wonderful descriptions of tools and weaponry and it is a plot point that is a very satisfying pay-off. Also his whole comparison with Earth's counterparts is also fantastically done and helps you understand the unknown. I liked his alien design, the ship and everything in it which is incredibly original, authentic and not like anything else in the genre.
The best part for me was the introduction of biobots. That is the most fascinating and truly exciting thing that happens half way through and it just demands your attention with excellent writing, beautiful descriptions and creative story and design of the creatures. As for the themes, that part has a very important theme in it which I found incredibly thought-provoking and honest. And that is the way we humans are so full of ourselves and also scared that we think we are important in the universe when in fact we are not. It is so beautifully explored here through some thought processes of the characters and also in the extraordinary ending which is not also striking in its theme but also a perfect, non sensational and all around extremely satisfying conclusion to a whole story which I wouldn't want to have been any different. Such a great ending that is one of the best there is in science fiction.
………………………………………………………………………..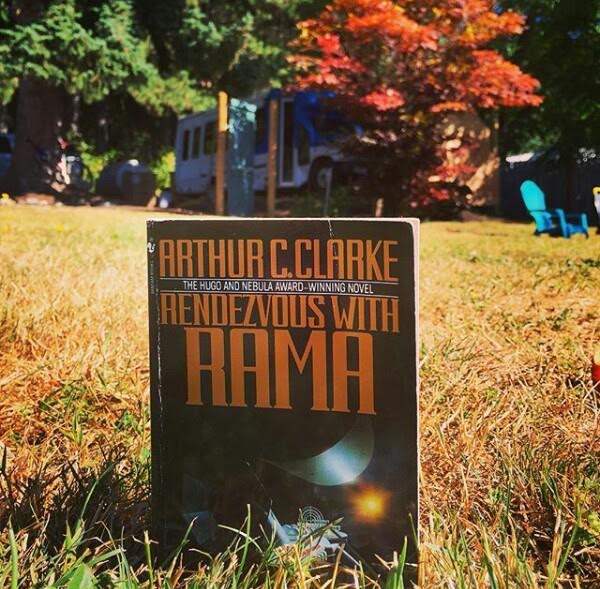 ………………………………………………………………………..
I honestly had a couple of problems with the book and that is mostly in the slow pacing of the first half and some blockbuster aspects to the later half. The build-up was definitely too long and something big should have happened a bit earlier. And the whole bomb plot point later in the book was not like the usual Clarke and I found it too sensational, action-oriented like a movie, and definitely not fitting to the overall tone of the book which is incredibly peaceful and also wonderfully realistic and free of any blockbuster clothing to it. But those are two minor flaws in the otherwise outstanding piece of sci-fi literature.
I read that critics somewhat complained when the book came about his writing style and lack of character of development. And that to me is ridiculous. Yes, the characterization is always weak in his books which was also the problem with '2001' and I would have liked to see just the protagonist better developed, but not everyone else and it is totally not necessary. That is the point here – the humans are not important to the story and fleshing them out would harm the feeling that this book induces how much we are not relevant in the universe.  The story is so ambitious and large in scope that the characters are irrelevant to the whole picture. As for the writing, it is a ridiculous accusation and it could have only come from amateurs who didn't understand the book. The writing is the author's best asset. He writes in such a realistic manner which is due to his scientist background. He writes almost like a documentary, straight-forward and realistic, full of scientific details and explanations. And this genre is called hard science fiction just because of that. A real scientist wrote the novel, a man who knows what he's talking about and to me the read was fascinating just because of that and because I am a huge fan of space and astronomy. The subject is phenomenal here and he wrote it all in a great way.
………………………………………………………………………..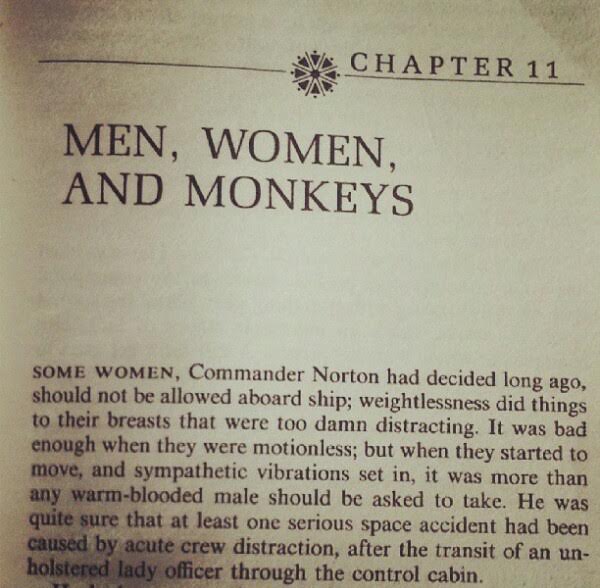 ………………………………………………………………………..
The tone is great, very slow and almost meditative which fits the plot perfectly. There are a couple of really powerful quotes here and the beginning and ending are superb and doing what they should do, introducing you to the book and concluding the story perfectly and in a memorable and very satisfying way. And I found the story captivating and the future thought out here excellent and he's very realistic in depicting it with excellent politics and the solar system is half populated which is also somewhat realistic and a great read.
Comparing it to '2001', I would say it is more interesting to read, but is inferior because it has more problems and it is not as epic or as ambitious. But I find the fact that '2001' got a film adaptation, whereas Rama didn't  quite odd and unexpected because Rama is so much more prone to adapting to a film and I hope it will someday get a proper film treatment because it undoubtedly deserves to.
In the end, Rendezvous with Rama has some minor problems, but it is such a captivating and fascinating novel with an intriguing story, an incredible attention to detail, excellent writing, wonderful themes and an extremely satisfying ending that it is definitely one of Clarke's best novels and definitely one of the most realistic and engaging stories in all of science fiction.
My Rating – 4.8
………………………………………………………………………..