Ranking Pixar Short Films
Pixar is known for their quality feature films, most of which classics and of the best ever made. But while their feature films are simply amazing, the company also made many short-length movies with some being just as important or as good as their feature-length companions. This is a list for those movies, short in length, but leaving a lasting impression nonetheless. This is my personal ranking of all sixteen short films Pixar released up to this point.
16. Boundin'
http://www.simbasible.com/boundin-review-2/
On the bottom of this list definitely has to be Boundin' mostly because it is a rare Pixar short that features narration and talking which is done in an annoying fashion. It has its moments, but it is mostly a disappointing film that, although an okay short, is still the worst for the company that usually makes top-notch animation.

15. Knick Knack
http://www.simbasible.com/knick-knack-review/
This one is a personal choice as I know it has a good reputation. It was a nice change in pace for the studio at the time that did more mature stuff, but this one is a comedic venture that is not particularly successful in my opinion as the characters are unlikable and the character design is pretty unappealing.
14. Lava
http://www.simbasible.com/lava-2015/
I am sad to put Lava so far down this list as I watched it in the theatre and overall enjoyed the experience, but it is such a simplistic story and the one that the studio did before and better. It still has gorgeous animation and very interesting music, but it is again slight stuff in terms of storytelling.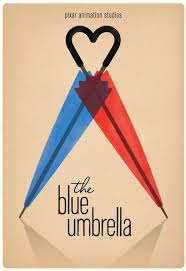 13. The Blue Umbrella
http://www.simbasible.com/the-blue-umbrella-review/
The Blue Umbrella is the only Pixar short along with 'Lava' that I watched in the theatre and it is basically the same as with that film – a technically stunning short, but with a familiar storyline. And although its story is basically a rip-off of Disney's 'Make Mine Music', it is still a somewhat better film than the previous movie on the list thanks to its photorealistic animation which truly is breathtaking to behold.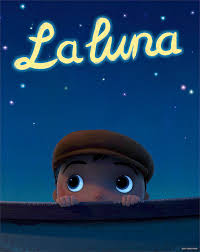 12. La Luna
http://www.simbasible.com/la-luna-review/
I think this is going to be the most controversial choice, but I was immensely disappointed with this film. It is too ambiguous in nature and I just expected much more from it in terms of the plot, but La Luna is still beautiful to watch and also incredibly charming with really likable characters.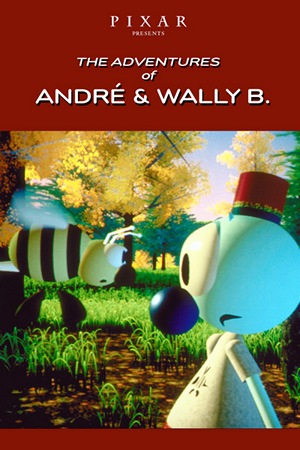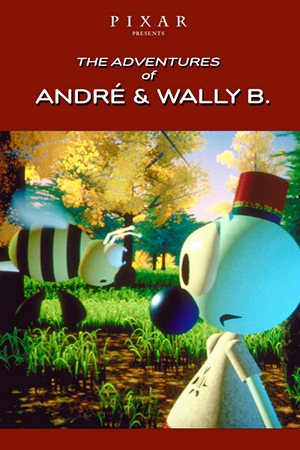 11. The Adventures of Andre and Wally B.
http://www.simbasible.com/the-adventures-of-andre-and-wally-b-review/
I know, this one has a pretty dated animation and it is incredibly short, but it is very charming in its execution and characters and that animation is just so incredible and groundbreaking for the time. It is the first ever Pixar short film and it holds up rather well in my opinion.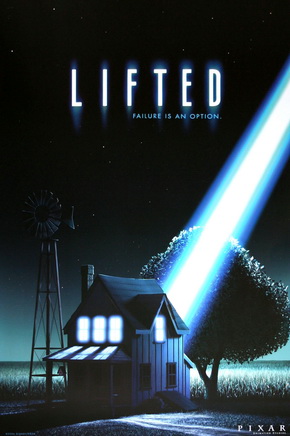 10. Lifted
http://www.simbasible.com/lifted-review/
This is the point on the list where we start to see some really quality piece of filmmaking. Now granted, Lifted did disappoint me a bit as it had much more potential with the premise and the humor, but it is funny at times and it is such a unique setting for the studio with definitely one of the most satisfying conclusions as well.
9. One Man Band
http://www.simbasible.com/one-man-band-review/
Coming in at the middle of the list is One Man Band, a short that probably took me the most by surprise. Yes, the lack of soundtrack at times bothered me and I still think that the girl at the end was too mean, but that ending along with the whole flick was a lot of fun and very funny but it is above all incredibly unique with an authentic setting and powerful animation.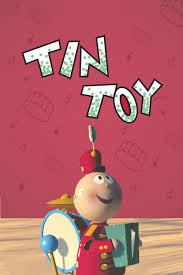 8. Tin Toy
http://www.simbasible.com/tin-toy-review/
I have to admit that I am not such a big fan of Tin Toy as the rest because it does seem dated with its creepy animation of the baby, but it certainly deserved its Oscar and it paved the way for 'Toy Story' with its toy-centric storyline which is very inventive and intriguing.
7. Luxo Jr.
http://www.simbasible.com/luxo-jr-review/
This is where it started. This is where Pixar showed their true talents. And if Luxo Jr. may seem too simplistic and short, it compensates for it with a really good humor, lovable characters and just revolutionary CGI animation that changed the game forever. As Pixar's logo and one of their most respected and oldest films, it does stand out and it deserved its accolades for sure.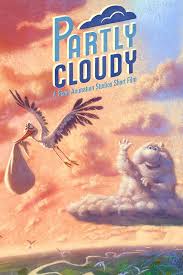 6. Partly Cloudy
http://www.simbasible.com/partly-cloudy-review/
Coming in at number six is probably the studio's most underrated film – Partly Cloudy. We again have some soundtrack troubles with a pretty repetitive score, but it is the most purely lovable and cute film of the bunch with wonderful colorful animation, terrific humor and the most satisfying finale.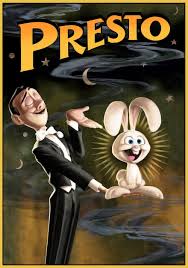 5. Presto
http://www.simbasible.com/presto-review/
Continuing to feature all-new settings and approach, Pixar released Presto in 2008, a short that is their most uncharacteristic for it is a love letter to older cartoons with its slapstick and violence. And although it does lose its steam a bit near the end, this is still an incredibly well executed flick with an abundance of funny and inventive moments.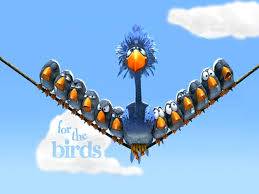 4. For the Birds
http://www.simbasible.com/for-the-birds-review/
At number four I put For the Birds and it is the first truly great Pixar short in my book. The humor is just outstanding and it is undoubtedly the funniest short from the company with excellent animation as well and simply hilarious, laugh-out-loud ending. It is the film that surprised me the most with its unexpected quality and perfect humor.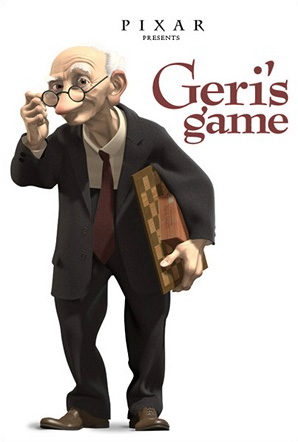 3. Geri's Game
http://www.simbasible.com/geris-game-review/
This choice is a no-brainer. It is their first film that proved how clever and relevant their stories can be while also being incredibly inventive and just fun and charming. It also has thrilling animation and it is just beautiful to behold and so smartly executed. Geri's Game is a deserved Oscar winner.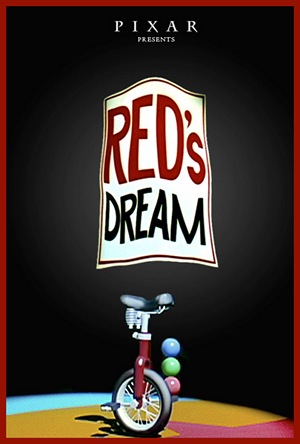 2. Red's Dream
http://www.simbasible.com/reds-dream-review/
Here we have our runner-up – Red's Dream, the most shamefully underappreciated and most heartbreaking movie of this entire group. It is technically superb, it is emotionally devastating and so mature in tone with an ending that feels both heartbreaking and sweet. The filmmakers here showed they can present us a true character-driven film and they showed us real emotion for the first time and for that alone, it is their second best film, the one that for a very long time I thought was going to be the number one on my list until I've watched…
1. Day & Night
http://www.simbasible.com/day-night-review/
This is it! The one and only Day & Night, a film that is not only Pixar's very best short but also one of the finest animated short films ever made! It is endlessly inventive and sophisticated, evidently moving and important, beautifully animated and groundbreaking in nearly every aspect, it is such a heartfelt, unique but above all powerful and one of a kind experience with a story unlike any other, animation unlike any other and the message that is as clear as the beautiful colors on display. It is their smartest, most inventive, most technically dazzling and overall best and most awe-inspiring film. A pure miracle that will go down into history and it of course takes the top spot on this list.