…………………………………………………………………………………….
Ranking 1990s Animated Short Oscar Winners
This decade actually proved out to be one of the best when it comes to the Academy Award for Best Animated Short Film category and that I did not expect at all. Only two films here are not particularly good, but the rest eight of them are all either very good or simply fantastic. And the mix of family friendly and artistic films here is quite welcome. So here is my ranking of all ten winners from the nineties:
10. Mona Lisa Descending a Staircase
This one easily takes the last spot on my list as the only film I found barely passable and never anything more than that. Certainly the animation consisting of paintings morphing into one another is artistic and accomplished, but the film is dull for those not well acquainted with art and is the one film here with the most limited appeal.

9. Manipulation
Manipulation is solid with a couple of amusing and well executed scenes, but there is no denying the unoriginality of its premise. I've seen cartoons like this many times before 1991 and the film just isn't fun or funny enough to be truly memorable.

8. Quest
This is where we get to good stuff and I mean really good stuff as evidenced by Quest's very low placement whereas it would have been much higher in most previous decades. Certainly its ending is overly tragic and the film is slow, but its alien, weird atmosphere is constantly palpable and even creepy with both animation and sound design being fantastic.

7. Creature Comforts
Creature Comforts is one of Aardman's earlier films and thus one of their more flawed efforts. The voice casting is odd and the film is never funny enough. However, the premise with the animals talking about their zoo life experience is very authentic and amusingly, smartly executed with a lot of interesting, diverse points delivered.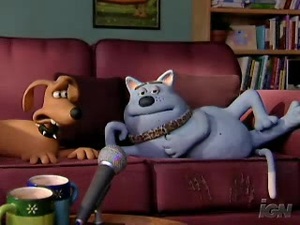 6. The Old Man and the Sea
The Old Man and the Sea is too straightforward and with particularly annoying, unnecessary narration. But it is a very competent film adaptation of this famous literary work with particularly polished and artistic animation. There are literally hundreds moments here that are worthy of becoming wallpapers.

5. Bunny
The animation in Bunny isn't all that great, but the character design is very good. The film is a very clever metaphor for death and particularly the afterlife and its final scene is bound to affect anyone emotionally. It is a very sophisticated, but above all else mature and very heartwarming love story.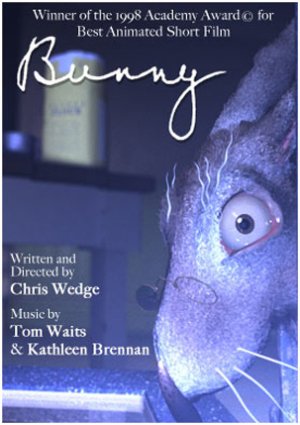 4. Bob's Birthday
Again this film has weaker animation, but everything else is so great that it doesn't matter all that much. Its sitcom approach and scenario is beautifully executed and in a very original manner, but its stellar humor and particularly its mature themes of middle-age problems and tiredness resonate strongly.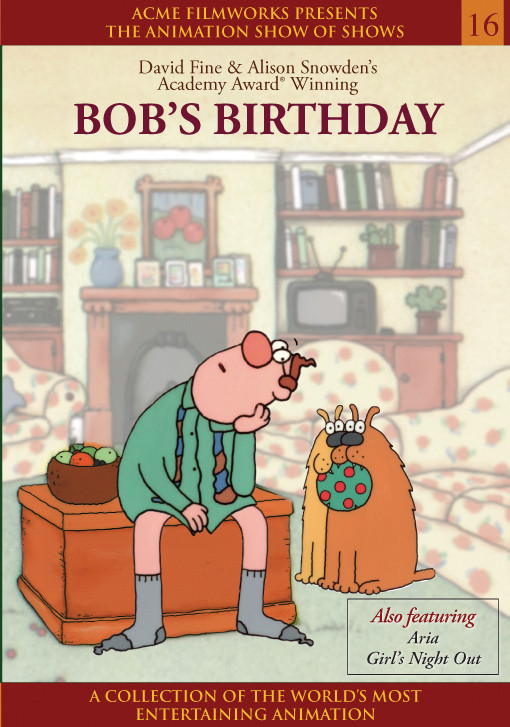 3. A Close Shave
A Close Shave isn't the best Wallace and Gromit short, but it is still a great one. Here we got introduced to Shaun the Sheep and he is simply wonderful. The villain is very competent, the main characters are reliably great and there are a lot of superb moments to be had here with the prison scene being the most heartbreaking. I also loved its action and also humor.

2. Geri's Game
This acclaimed Pixar short is definitely one of their best, if not their very best. The premise is remarkably original and painfully relatable for older people, the animation is groundbreaking for its time and it is just so wonderful, funny and yet very sad at the same time watching this old man play chess with himself. Once again Pixar does strong emotion really well.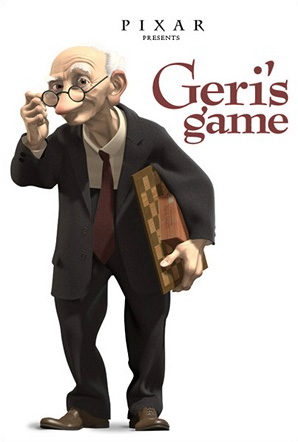 1. The Wrong Trousers
Wallace and Gromit take the number one spot this time around. This is the better of the two shorts that got Oscars in this decade. 'A Close Shave' is also great, but this one is slightly better and more memorable. Not to mention much creepier as Feathers McGraw remains one of the most memorable and menacing cartoon villains. It never forgets to be funny and sweet, but its noir-like atmosphere and intense crime/thriller scenes make it a very interesting, tonally diverse animated short.