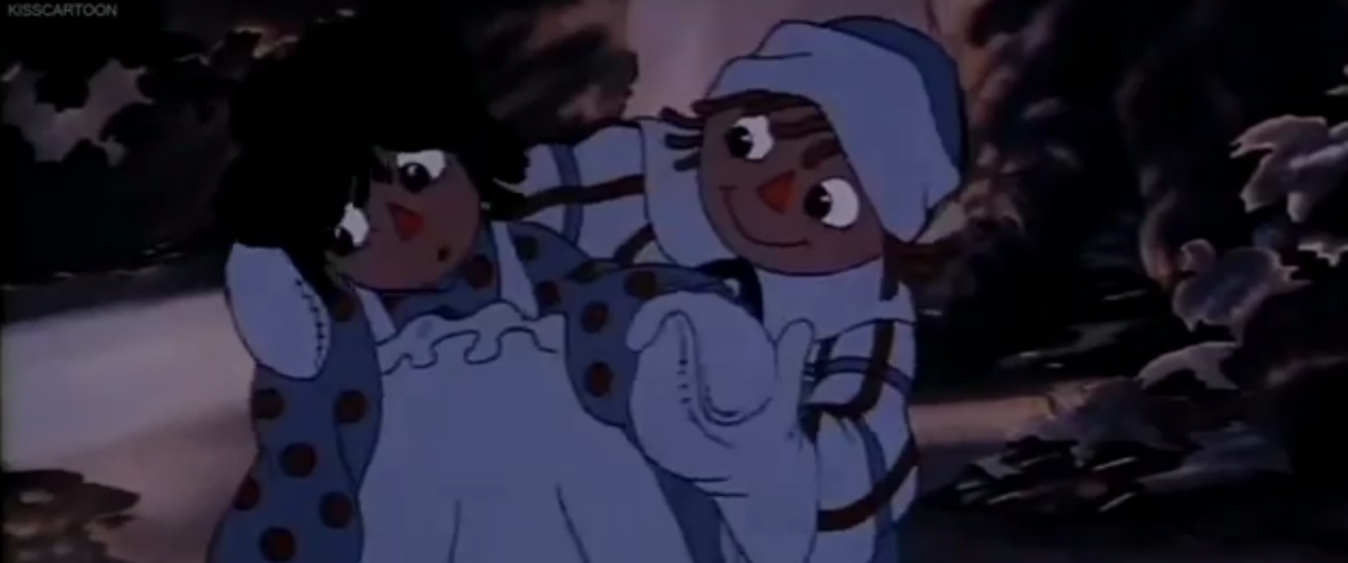 ……………………………………………………….
Raggedy Ann & Andy: A Musical Adventure Movie Review
Raggedy Ann & Andy: A Musical Adventure is a 1977 animated musical fantasy film directed by Richard Williams. It is a pretty trippy movie.
……………………………………………………….
"Is this endless eating all there is to be? Or not to be?"
……………………………………………………….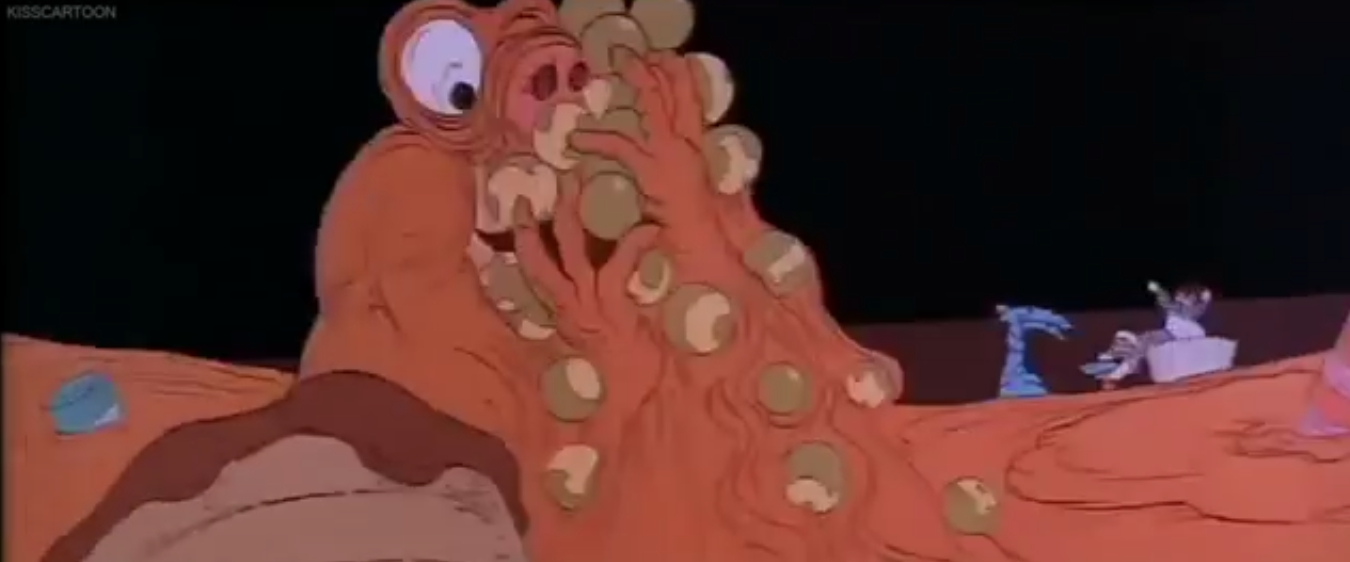 ……………………………………………………….
This is one of the weirdest animated films that I have ever seen, there is no doubt about it. It is definitely influenced too much by Disney's 'Alice in Wonderland' and it is infinitely inferior to it in terms of quality, but it is still a pretty good, in my opinion even an underrated flick which surprised me pleasantly.
I could have gone without those live-action sequences and I found the first half to be overly slow and sometimes even dull to be frank. And when it suddenly goes into crazy territory, the shift is abrupt, not subtle at all and it makes you question its direction, pacing and structure which are all rather problematic.
But that second half is so good that it is worth the watch for sure. It has an abundance of either weird or creepy or downright loony characters and that I liked a lot. Yes, it definitely is similar at times to the aforementioned Disney classic, but that movie is obviously the archetype of such stories so that was to be expected. And having in mind that animated films like this are very rare, this one should be appreciated more.
……………………………………………………….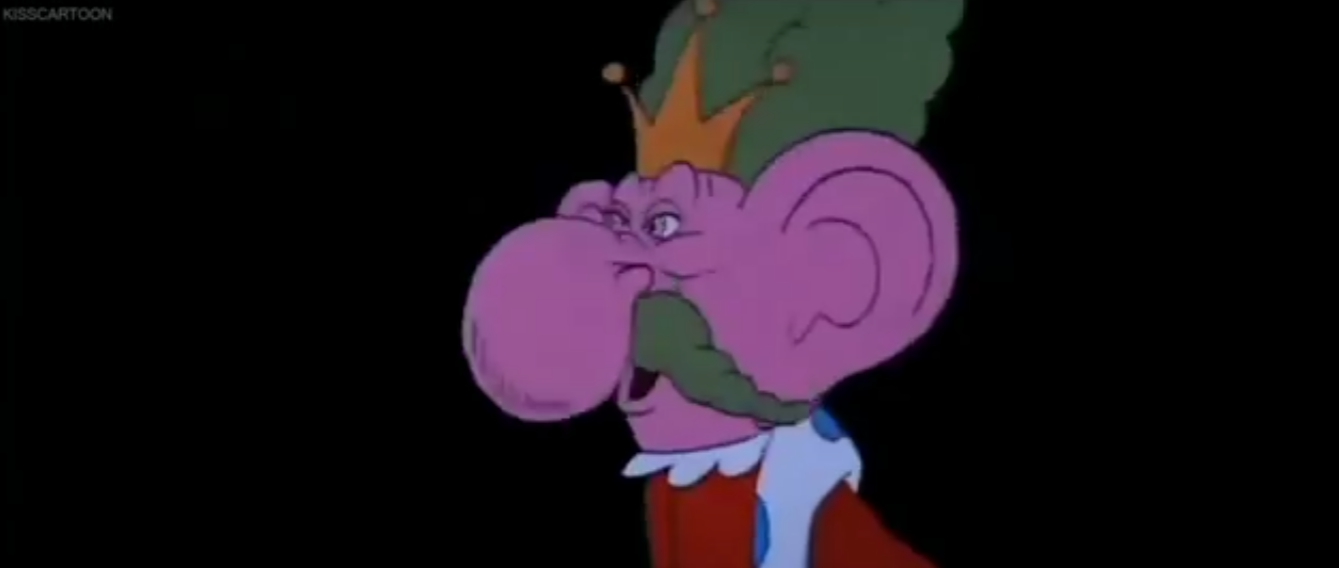 ……………………………………………………….
The voice acting is good and I really liked those weird characters such as the Camel and King Koo Koo. And of course the Greedy is quite memorable. Each and every one of those imaginative characters was very interesting and a lot of fun. But the main characters Ann and Andy are flat in comparison and immensely boring.
Raggedy Ann & Andy: A Musical Adventure is obviously a musical as its title says. And I have mixed feelings about this soundtrack. On the one hand, I liked its Broadway feel a lot, but on the other hand, most songs blend into each other as they are mostly too bland and similar.
I'm No Girl's Toy is catchy, but somewhat annoying. Rag Dolly is also fine, but way too long as most songs are in this film. Camel's Mirage has good imagery, but that's about it. The same goes for I Never Get Enough. Two weak songs, but two great scenes. And all of the other songs are very forgettable and overly abundant. But there is no denying the power of Candy Hearts which is a wonderful song and the only song here that reached Disney quality even though its second half is weaker. I loved its lyrics, it is such a catchy tune and the song is sweet and accompanied by charming imagery.
……………………………………………………….
……………………………………………………….
The animation here is phenomenal and one of its highlights for sure. I loved its weird imagery and there are many memorable scenes such as the two aforementioned scenes in the passage above. The character designs are actually rather impressive and the overall animation is quite fluid, inspired and mostly fueling its imaginative action so well.
Raggedy Ann & Andy: A Musical Adventure has a very frustrating lack of structure, the first half is too slow and dull and the main characters are bland, but the other characters are quite memorable and the entire second half is so great in its trippy and weird imagery. Some songs are bland, but some such as Candy Hearts are very good. The animation is simply fantastic and that coupled with its weirdness is a good enough reason to see this crazy, underrated flick.
My Rating – 3.5
……………………………………………………….