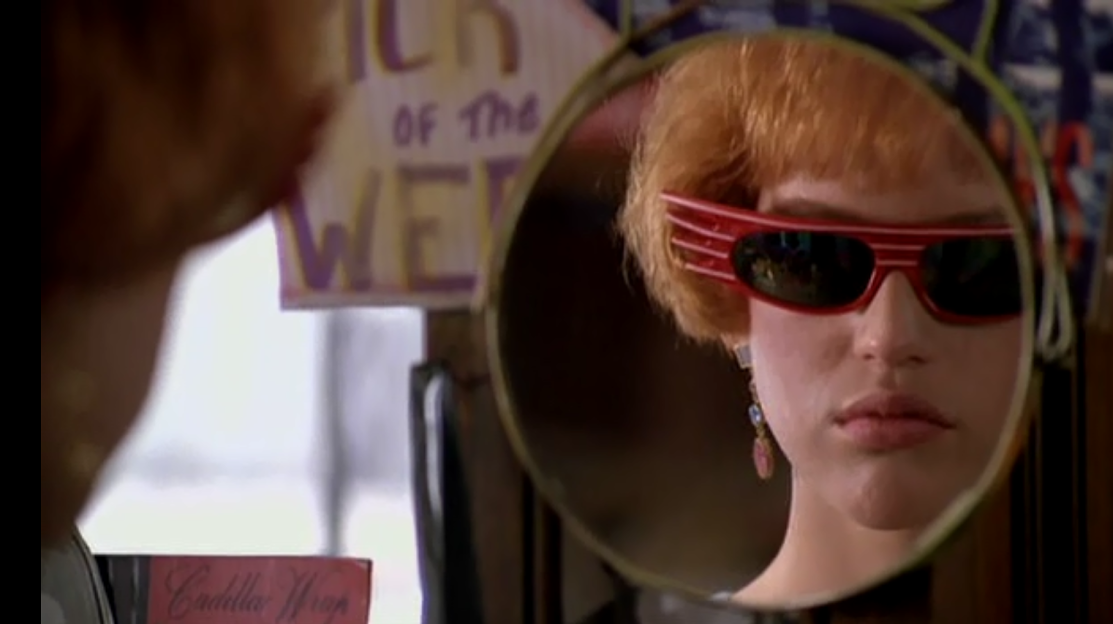 ……………………………………………….
Pretty in Pink Movie Review
Pretty in Pink is a 1986 teen romantic comedy directed by Howard Deutch, written by John Hughes and starring Molly Ringwald. It is a really charming movie.
……………………………………………….
"I just want them to know that they didn't break me."
……………………………………………….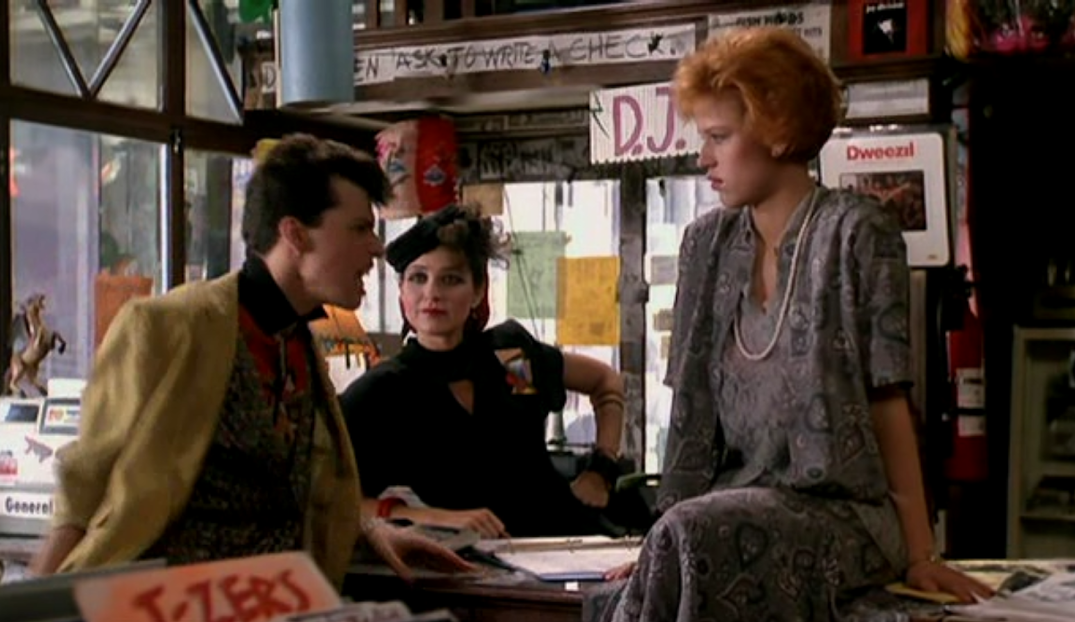 ……………………………………………….
Now, first I have to say that this is nowhere near the quality of 'The Breakfast Club' and 'Sixteen Candles, two movies that I just adore. It is more in line with 'Ferris Bueller's Day Off' as the plot is fairly simple and clichéd, but the film does most with it anyway. Some parts of the film weren't as great and some were even dated, but most were terrific and my favorite has to be the entire third act which was just beautiful to behold. So romantic, charming and it just brought a smile to my face. And the entire movie felt like a pleasant teen journey.
The characters are pretty good, but some parts felt false. The entire conflict that arose between Andie and Jack in that he was too rich for her was just ridiculous and not believable at all. They did the most they could do with it, but it was still somewhat silly. And I have to say that I didn't care for him that much. Duckie was at first quite annoying and I didn't know if he was supposed to be gay or nerd or in love with her and the last option came to fruition eventually. Even though the two were obviously better off as friends, I still wished that she chose him instead. But that ending with him telling her to go after him was both funny and endearing.
……………………………………………….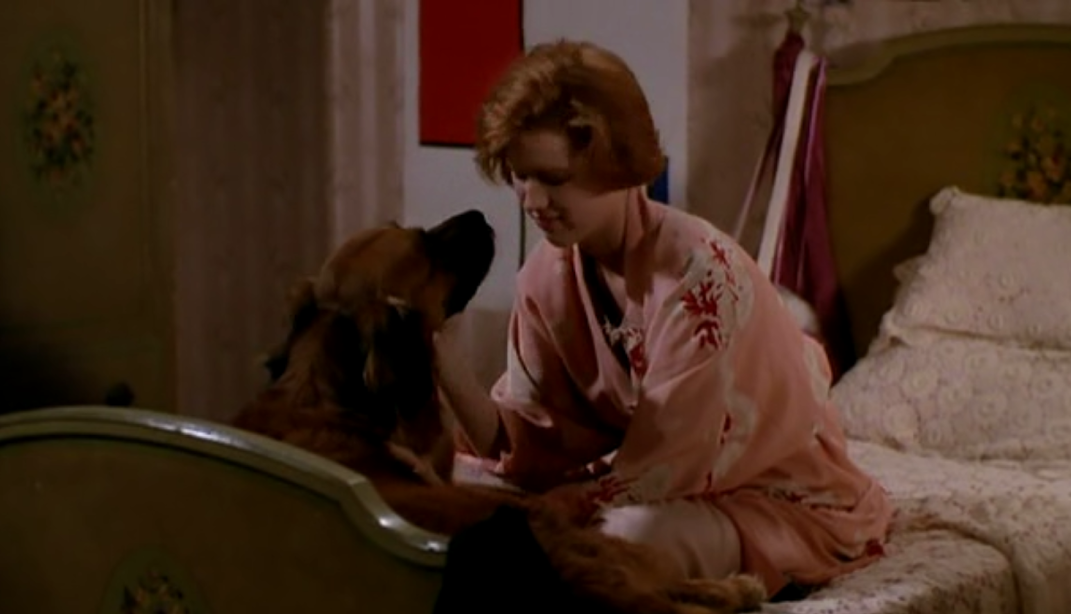 ……………………………………………….
The performances are really good as usual. Harry Dean Stanton is solid and Jon Cryer, though annoying, is quite good in his role. But as usual, Molly Ringwald stole the show as she portrayed such a wonderful character once again and her performance was expectedly great.
Certainly there is something missing in Pretty in Pink and that something is the direction. Howard Deutch is just not John Hughes and although he wrote the script, I wished that he directed the film too as it would have been much better that way.
The film is still competently made, don't get me wrong. But it is just never as sophisticated as you would come to expect from Hughes's movies. The script is the major problem as it just felt overly standard and typical. The execution is actually excellent and it thoroughly lifted the material, but I still wished for a couple of more clever lines of dialogue as well as a good conflict.
……………………………………………….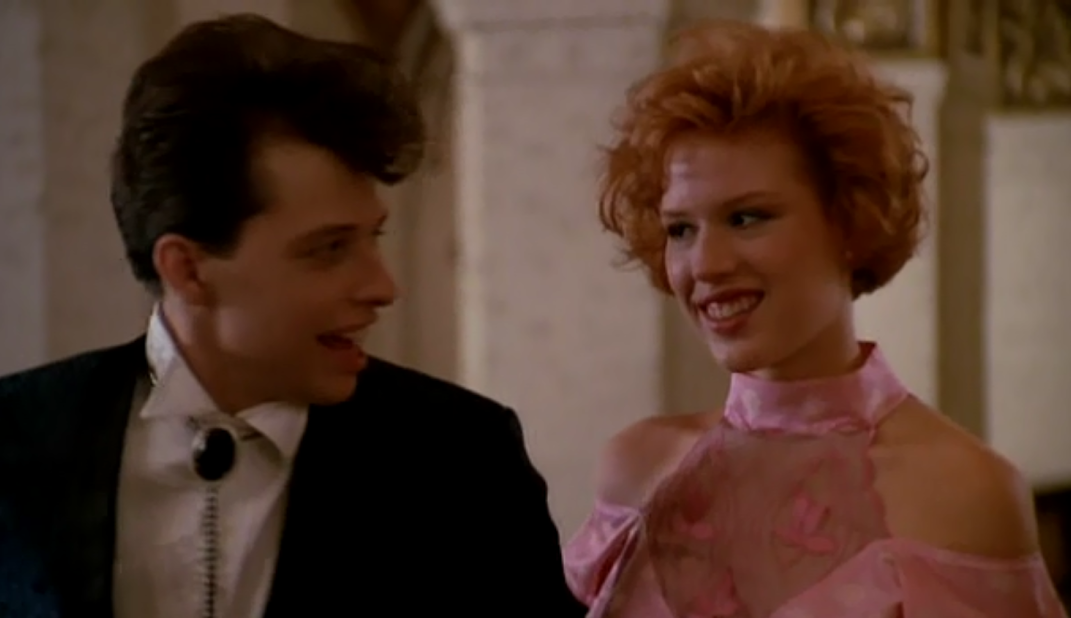 ……………………………………………….
But the humor made Pretty in Pink as enjoyable as it is. It is that kind of wonderful and endearing humor that seems realistic and charming instead of forced and I love that. There are some scenes here that were so heartwarming and funny at the same time that I smiled and laughed and was having such a great time. The silly clothes, the prom and of course the soundtrack all brought that very pleasant 80s tone to it and made it a very moving experience. It is far from a great movie or anything like that, but it is competent and lovable enough that I consider it very good and satisfying for the most part.
Pretty in Pink is lacking in comparison to 'The Breakfast Club' and 'Sixteen Candles' as the script is fairly typical and the conflict rang false, but it is such a lovable movie that I enjoyed it a lot nevertheless. Molly Ringwald is as likable as ever, the third act was so wonderful and the movie is well acted and made while consistently being endearing in its humor and characters.
My Rating – 4
……………………………………………….