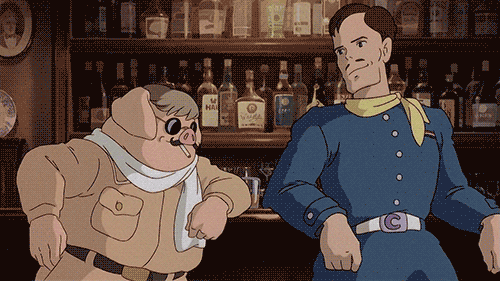 …………………………………………………
Porco Rosso Movie Review
Porco Rosso is a 1992 animated adventure comedy film directed by Hayao Miyazaki. It is one of the weaker Studio Ghibli offerings that still has a lot to offer.
………………………………………………….
"I'd rather be a big than a fascist"
………………………………………………….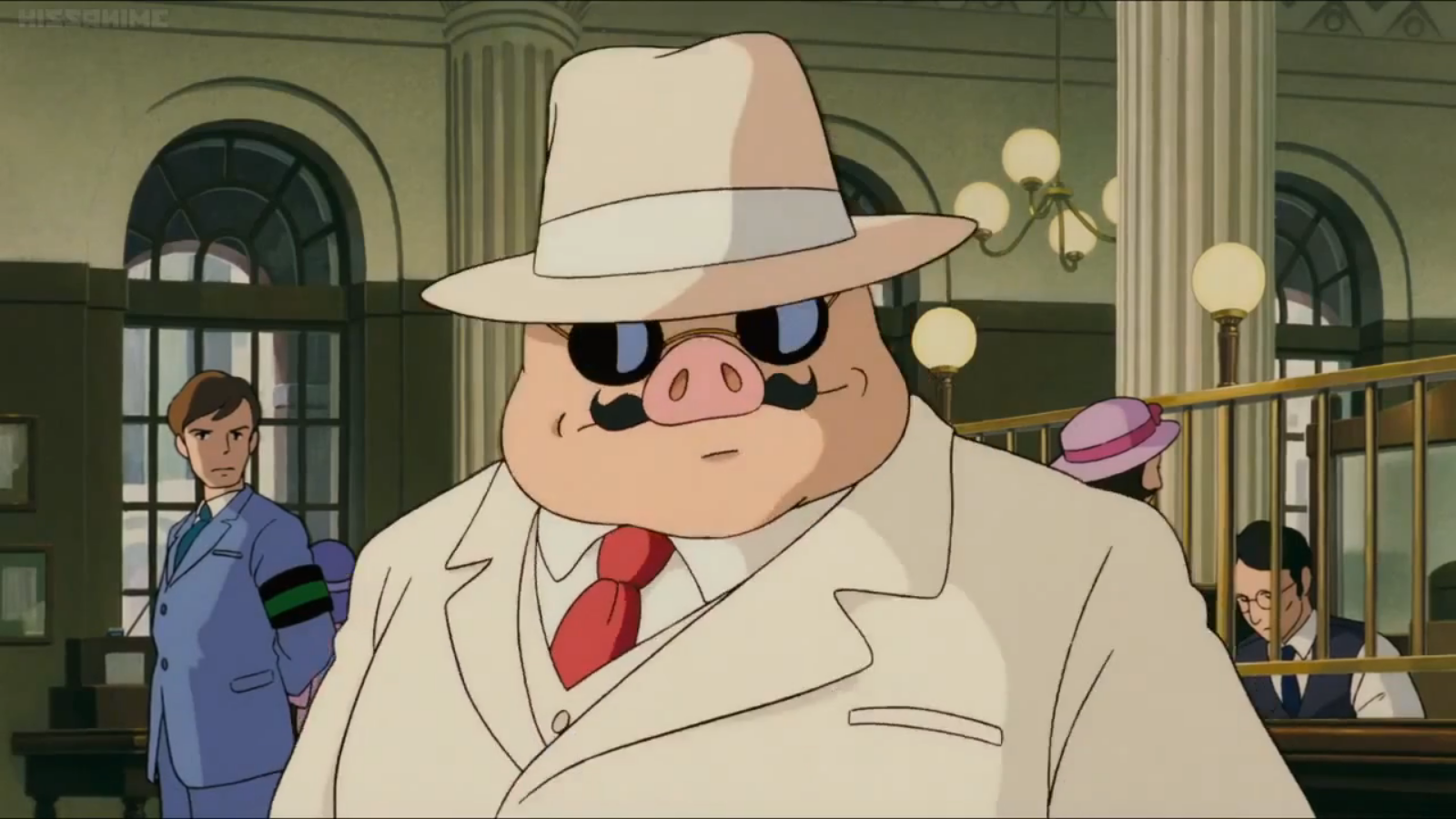 ………………………………………………….
The subject of aviation is naturally very dear to Miyazaki, but somehow he never really knew how to utilize all that strong love for it. 'The Wind Rises' was problematic and Porco Rosso is no exception. It is a film that is just solid and I'd come to expect much more than solid from this director.
So the film is about an Italian World War I ex-fighter ace who was transformed into an anthropomorphic pig. The film is interesting for being the only Miyazaki film that is very realistic and could have happened in real life, everything except the curse part of course. Its Italian location is interesting and unique for the studio and I love the 30s decade so this was pleasant for me naturally.
………………………………………………….
………………………………………………….
But I have to agree with the director himself who stated that he made an adult movie for children. And that is exactly the major problem of Porco Rosso in a nutshell. It is realistic, it has politics and history in it and yet somehow the movie is not serious as it tries to be fun and funny. It is fun and funny at times, but this tonal inconsistency just felt off for me and ultimately the movie did not work as much as it could have had he decided on just one consistent tone.
I found its first act somewhat abrupt as it starts in a rushed way and it did not introduce me to its characters and its world properly. The third act of the film is where it is at its silliest and most childish and although amusing, it felt too silly in contrast to everything that came before it. The second act is easily the best one as it features some strong characterization, humor and wonderful drama.
………………………………………………….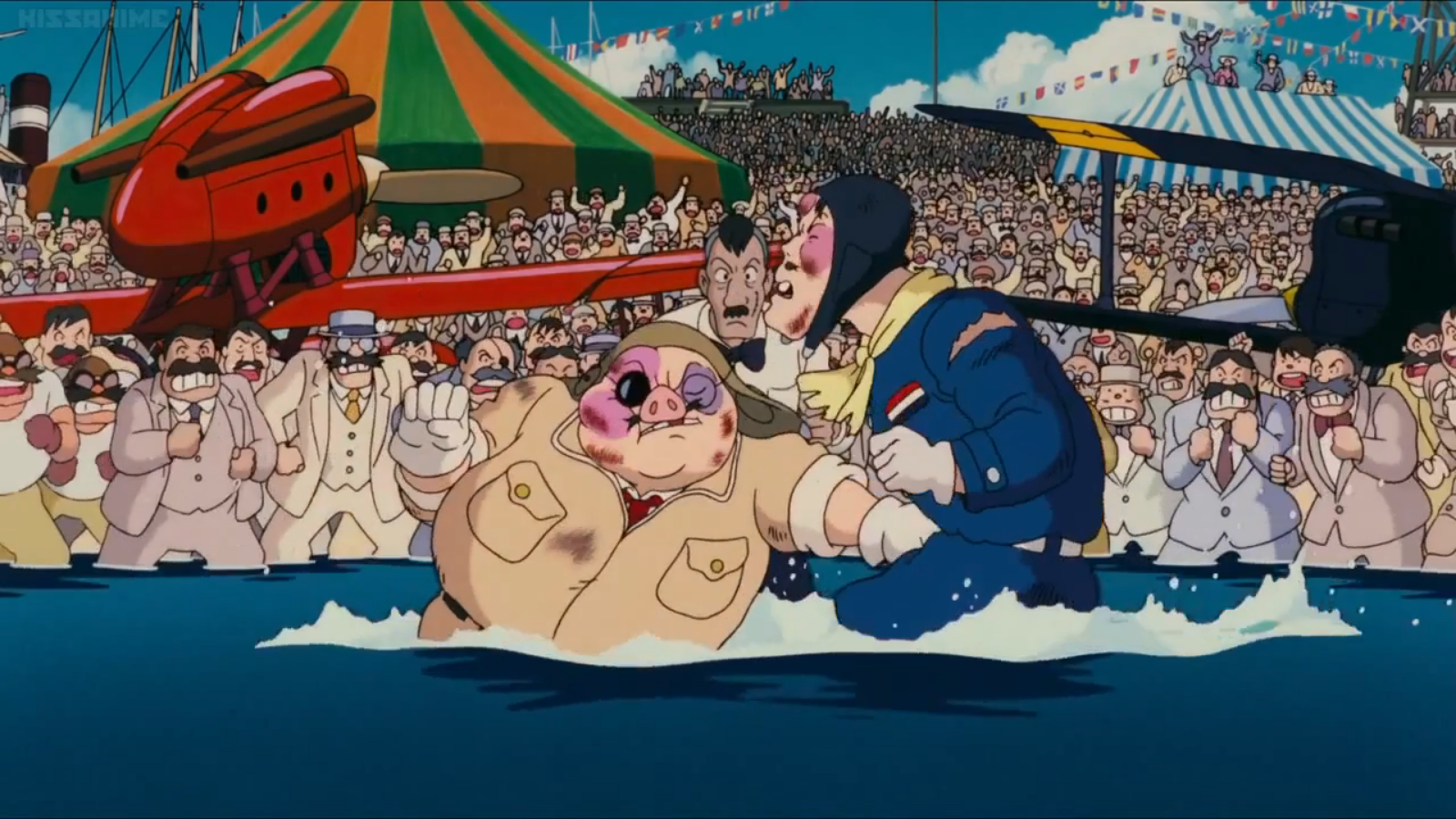 ………………………………………………….
Porco himself is very memorable and I really liked his character as he is a departure from the usual heroes from the director, or should I say heroines. His story is excellent and I loved the hint at the end that his face may be restored to human. Fio is such a wonderful, subtly feminist character and she is a lot of fun and has some great energy. The relationship between these two is the heart and soul of the film.
Donald Curtis is somewhat typical as an antagonist and again that fight at the end was silly, but Madame Gina is memorable as a love interest and I really enjoyed the love story in this movie and I even found this triangle to be pretty solid.
Porco Rosso is so well animated. It isn't quite on par with the previous Ghibli films as it isn't as artistic and the backgrounds are sometimes lacking, but the designs of the characters are so good, especially that of the protagonist, and the film is pleasing in color and quite endearing. The flight scenes are so well executed and I loved the attention to detail that went into the animation of airplanes. It is evident from this movie how much Hayao loves aviation.
………………………………………………….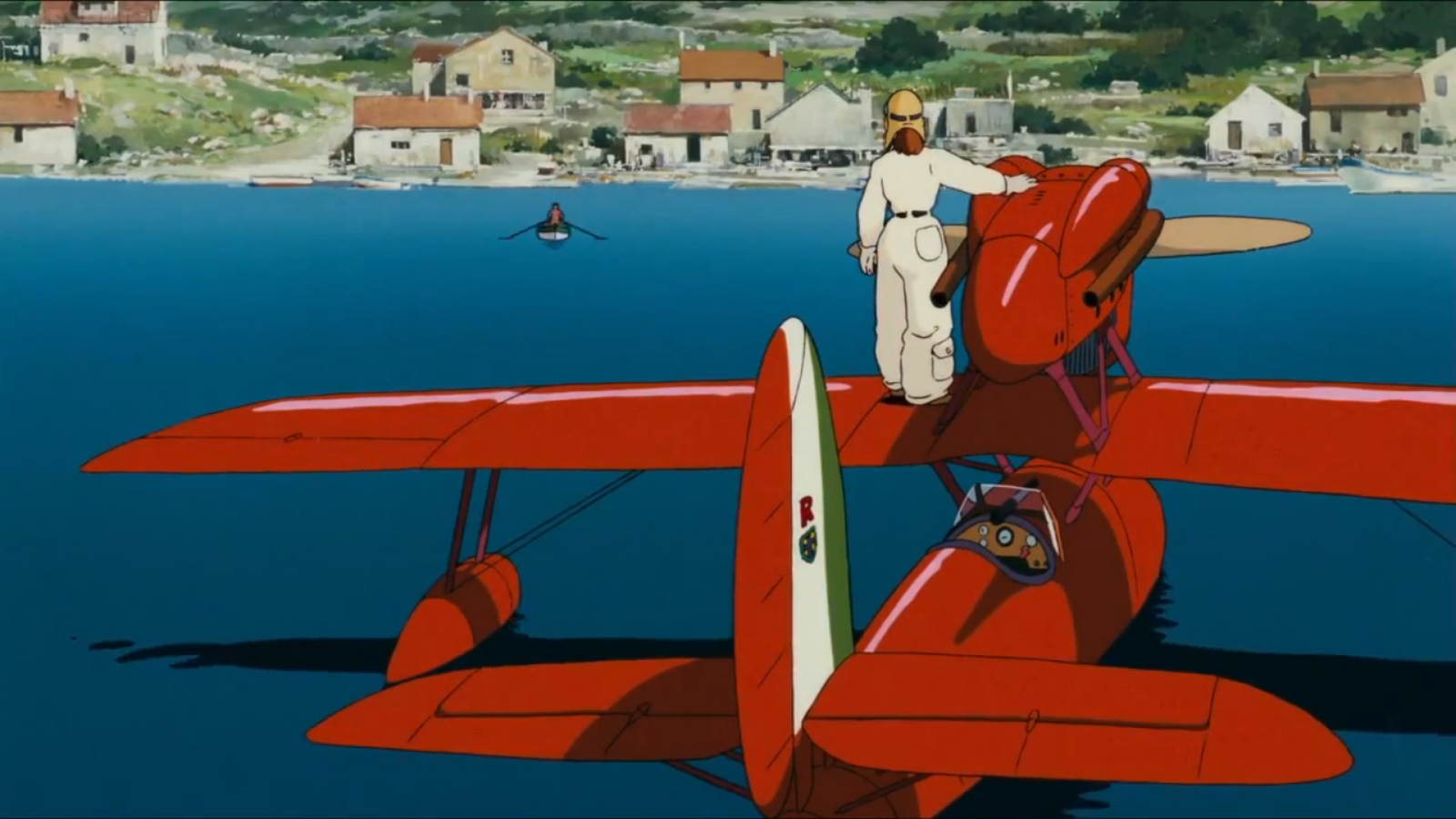 ………………………………………………….
The score is also stupendous. It isn't as memorable as say the score from 'Grave of the Fireflies' or 'My Neighbor Totoro', but it is very fitting to the story and feel of the movie, not to mention the locations, and I loved how fun and retro it felt.
The movie is well paced and edited in spite of that somewhat rushed first act. It otherwise flows really well and the direction is as strong as usual. I also thought that the dialogue is quite solid and I loved the conversations between Fio and Porco and his origin story is so well told. So the movie is not one of Ghibli's strongest and it is more in line with 'Kiki's Delivery Service'. Still, it is endearing and charming enough that I can't criticize it too much.
Porco Rosso is a problematic movie. The animation is as wonderful as usual for the studio, the characters are memorable, I loved the relationship between Fio and Porco, the locations of the film are different and interesting and the film is so well scored and charming and endearing for the most part. However, I have to agree with Miyazaki himself that this is an adult film for children and it thus felt odd both conceptually and tonally. It struggled with its tone too much, the first act is somewhat rushed and the third act is silly leading to one of Ghibli's more humble offerings.
My Rating – 3.5
………………………………………………….