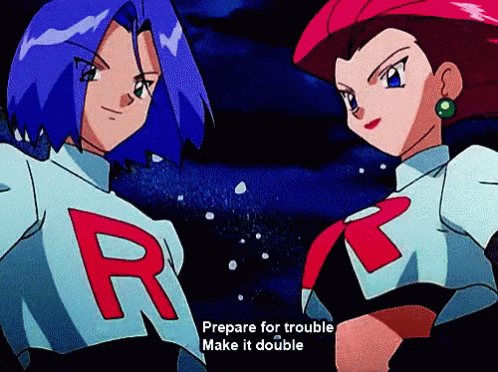 …………………………………………………
Pokémon (Indigo League) Season 1 Review
The first season of Pokémon is called Indigo League and it is the very first season from this anime which premiered in 1997. It has eighty episodes and it follows Ash and his friends on their way to the titular league.
………………………………………………….
"Prepare for trouble, and make it double.
To protect the world from devastation,
To unite all people within our nation,
To denounce the evil of truth and love,
To extend our reach to the stars above.
JESSE! JAMES!
Team Rocket blasts off at the speed of light,
Surrender now or prepare to fight.
Meowth, that's right!"
………………………………………………….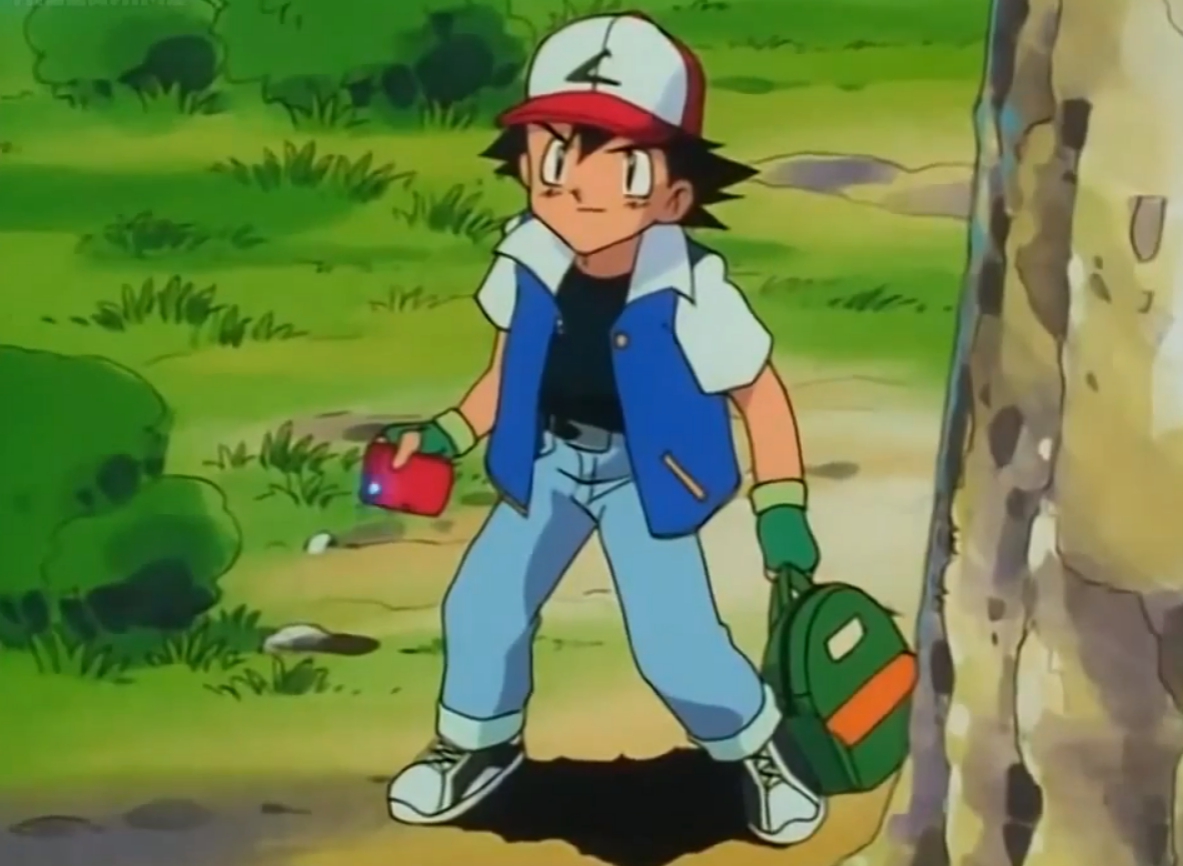 ………………………………………………….
Because this is the very first story, I will first talk about each and every character and afterwards I am going to comment upon the overall story and some highlights. So here we go. First off, Ash Ketchum. Now I like Ash quite a bit despite being a somewhat familiar anime protagonist who is overly competent, heroic and stubborn. But he is not too strong or clever at first and I loved that he actually lost fairly early in the league but I will talk about that later.
His relationship with Pikachu is of course strong and the two truly are friends as he relies on his yellow buddy a bit too much in the duels. Even though I liked them and their relationship and of course Pikachu is so cute, I definitely found some of their moments to be overly sentimental.
Misty is one of the character highlights. Surely she is written off as a stereotypical girl at times as she likes to talk and complain a lot, but she is also a competent duelist and at least she got some good action scenes and fights. And her obsession with water type Pokémon is interesting. Her relationship with Ash is the best and I loved their constant fighting and bickering.
………………………………………………….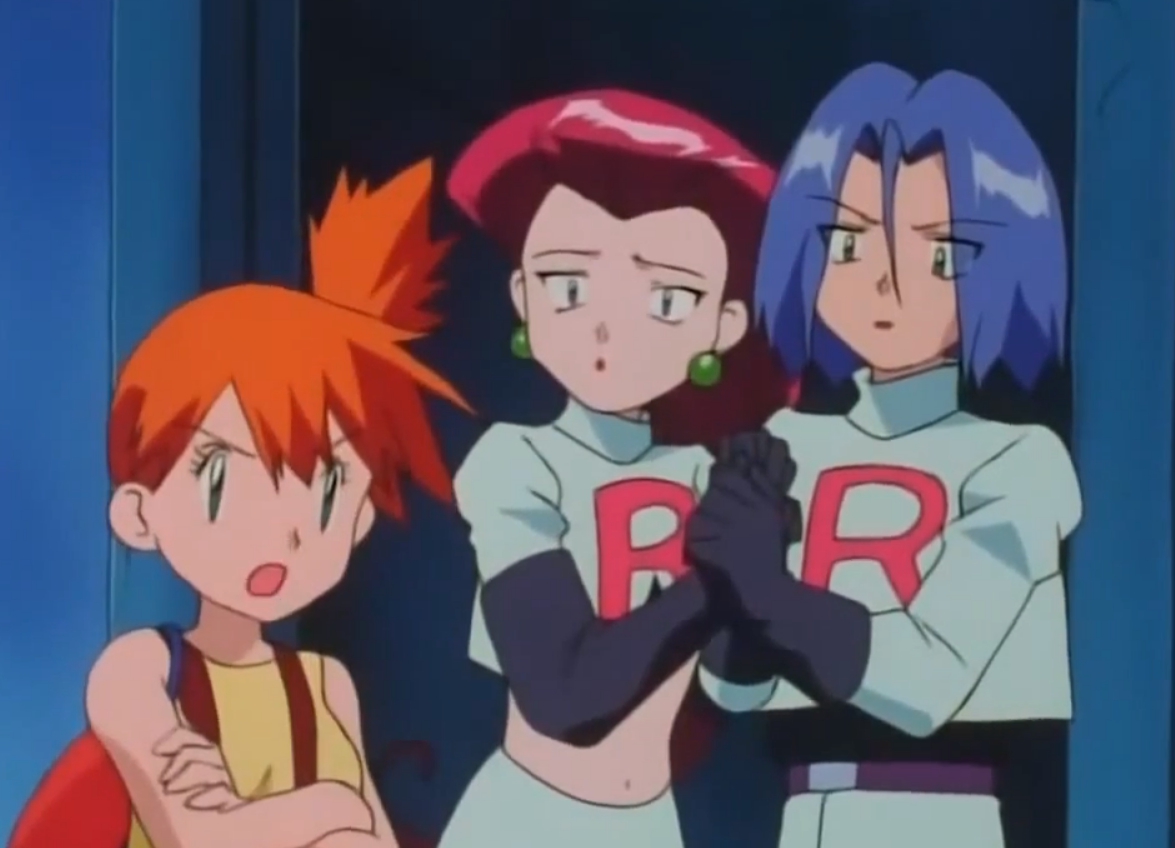 ………………………………………………….
Brock is the weakest of the three. Surely his sexual escapades are pretty amusing, but other than that, he is overly good, bland and just a boring character overall. Gary Oak is also way too familiar and annoying but the Professor is quite likable and endearing.
But of course the very best characters are Team Rocket. I absolutely love this crazy trio! They are such a fun, incredibly funny and frequently hilarious group of villains and your classic goofy and incompetent anime villains and those I like the most. Meowth is a lot of fun and I love his accent, but Jessie and James are surely fantastic and I love their dynamic and their catchy lines.
Their motto is the best – so funny, always very catchy and dynamic and they steal the show every single time. I am literally waiting for their motto to arrive in every single episode. That is how incredibly fun and funny it is. I loved the spicing of it constantly and their wardrobe changes are always unforgettable.
………………………………………………….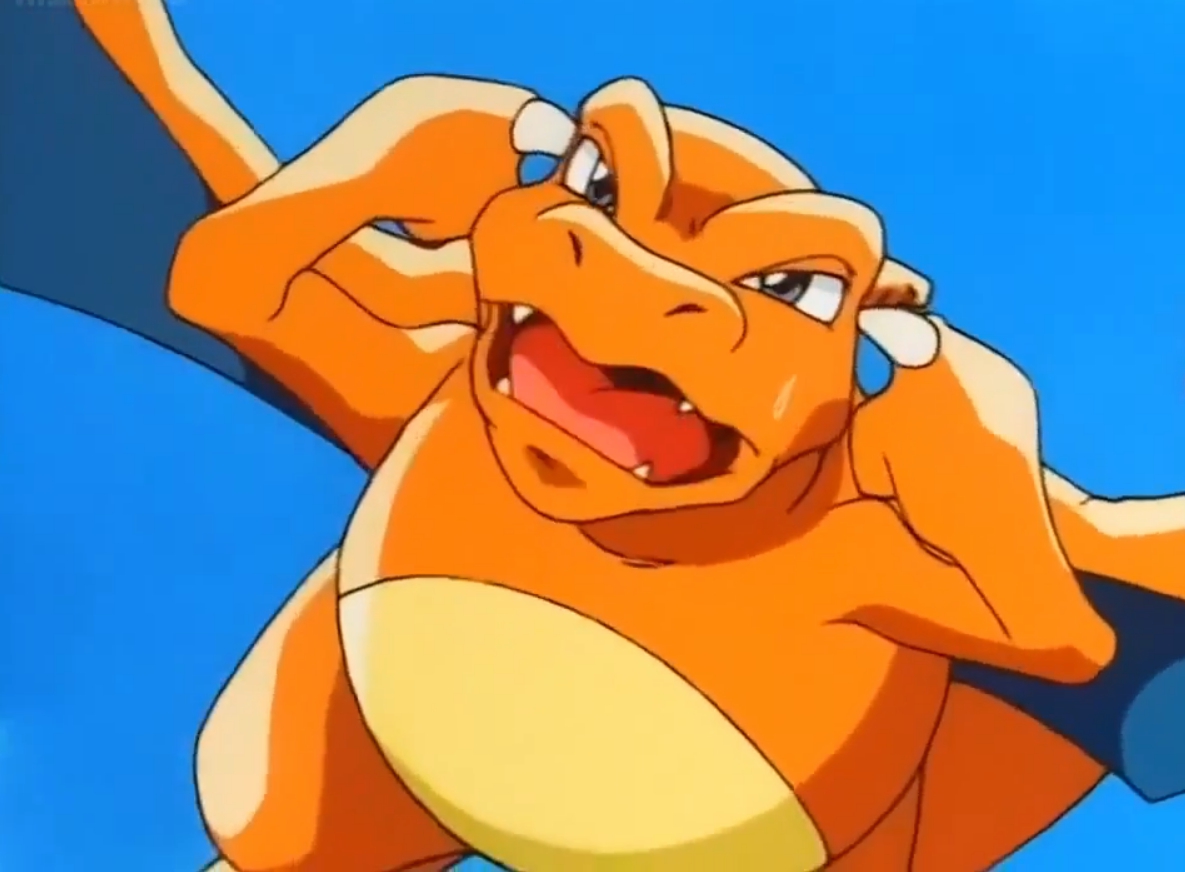 ………………………………………………….
Let's talk about the various Pokémon that are introduced here. My main issue with this first season is that Ash and the company just experience adventures with the creatures and either help them or rescue them. He rarely ever actually catches them which is super frustrating and I want more of that in the future.
Bulbasaur is pretty boring and rarely ever did anything useful here, but Charmander is great and cute and I loved how the evolved Charizard never obeyed Ash in this season. That was quite amusing every time. Squirtle is fun but I did not like that he had glasses on. The various insects are weak and disposable as usual, but they actually got solid episodes.
………………………………………………….
………………………………………………….
The birds are boring, but the ghosts are great. To me the highlights are Psyduck and Jigglypuff. The first one is absolutely hilarious as Misty's stupid companion who can be very powerful, but is mostly causing trouble and acting stupid. And of course the singing devil is so incredibly funny and the highlight was seeing him get angry for everybody falling asleep and then painting their faces angrily. So funny.
The overall storyline here is fine, but not great. I loved how it began and I loved how it ended, but the middle parts tended to drag and although most adventures were either fun or very interesting and well executed, some were downright detours and either childish or unnecessary. But Ash losing was the highlight and it was so realistic to witness that as he did not really capture enough Pokémon for the league. That episode was so unexpected and the standout one for me. As for the others, well every episode which had Team Rocket abundantly used was the highlight for me.
………………………………………………….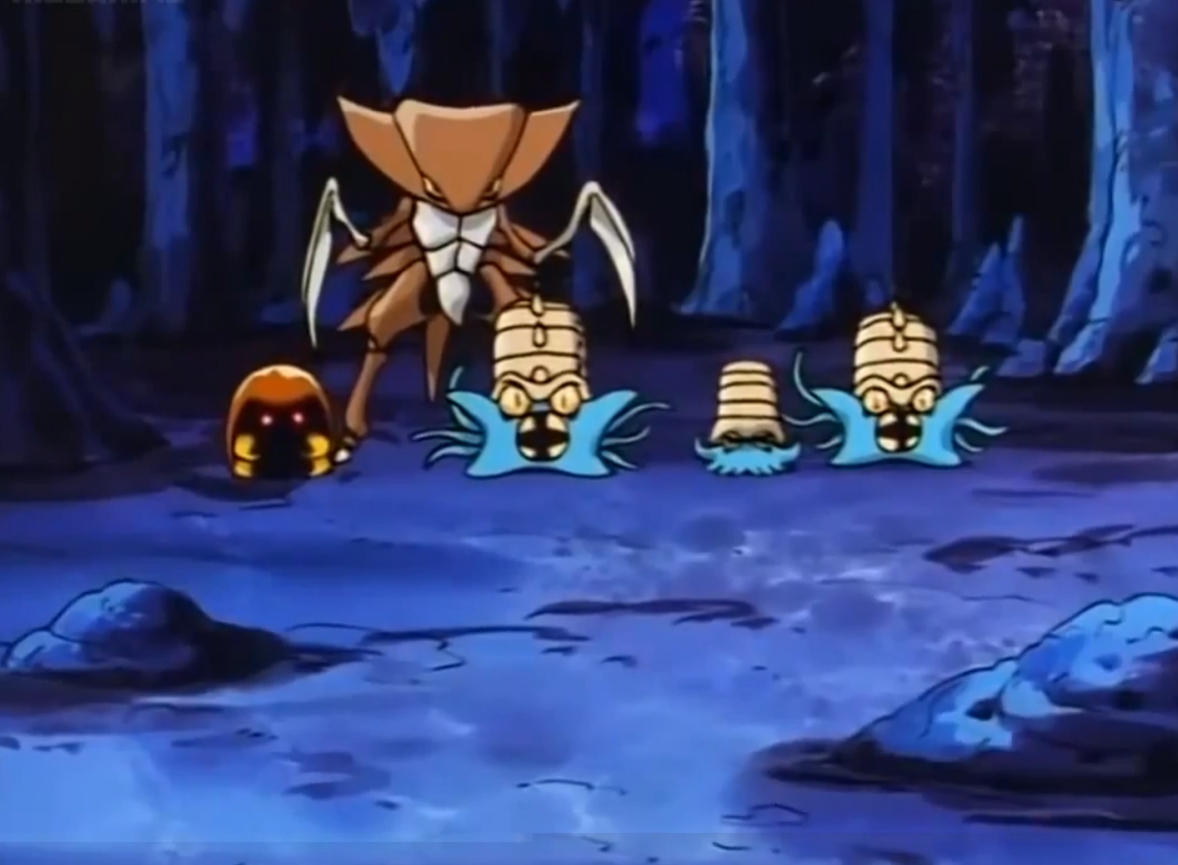 ………………………………………………….
The animation is pretty weak. I loved the score and the opening song and various pieces of music used throughout. I watched English dub and it is actually not only decent, but pretty good and competent overall and one of the best dubs out there. But there is no denying that the animation looks ridiculously cheap and unpolished for 1997's standards.
Overall, Indigo League is solid as Pokemon's first season. It sometimes drags and I wanted more capturing and dueling in it, but most adventures were memorable and well told, the characters are good with Team Rocket being simply fantastic and I loved the league episodes and that they took some unexpected chances with it. It is definitely a good introductory season for this famous anime.
Worst Episodes:  Here Comes the Squirtle Squad, The Kangashkan Kid, The Case of the K-9 Caper!, It's Mr. Mime Time and To Master the Oniexpected!
Best Episodes: Pokémon Shipwreck, Sparks Fly for Magnemite, Ditto's Mysterious Mansion, Friend and Foe Alike, Pokémon, I Choose You!, The Problem with Paras and Attack of the Prehistoric Pokémon.
My Rating – 3.9