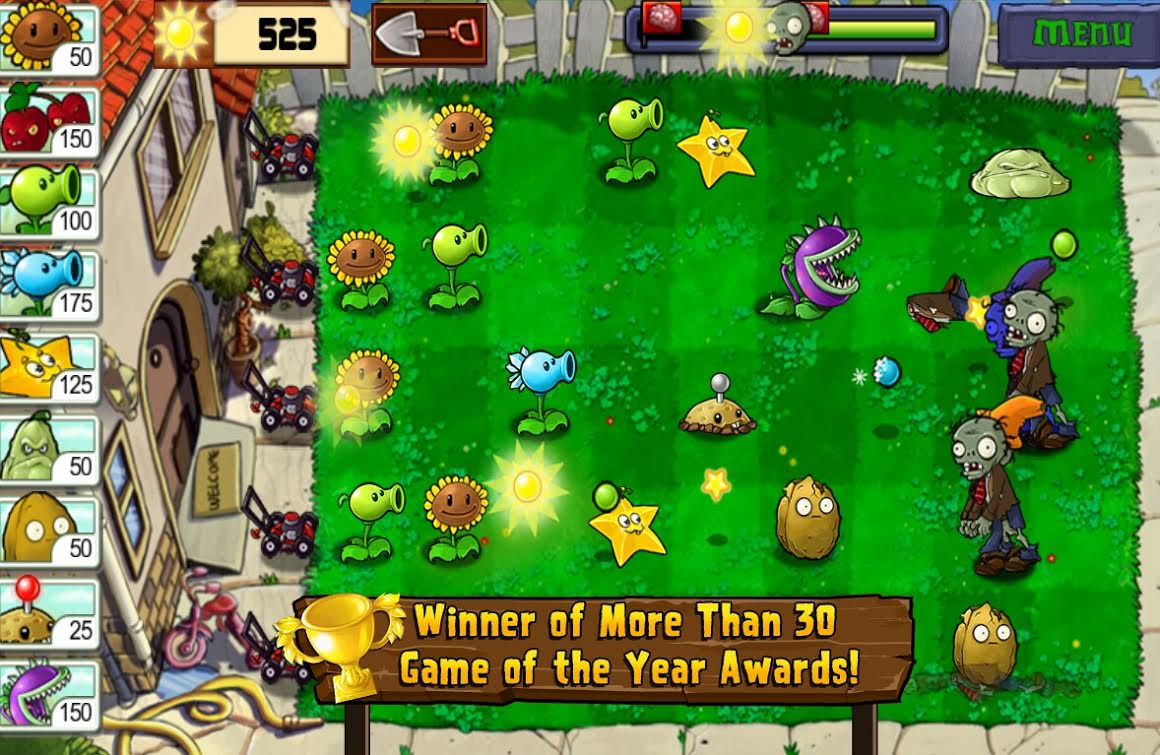 ………………………………………………………………………………
Plants vs. Zombies Game Review
Plants vs. Zombies is a 2009 tower defense video game developed and published by PopCap Games for PC and Android devices. It is to me one of the most original games recently.
The gameplay here takes the tired tower defense trope and literally reinvigorates it with an entirely unique, yet simplistic concept to it. Zombies move on your lawn towards the house where they want to eat your brains and it is up to you to defend yourself with the help of the various types of plants. I loved that it has just five lanes as that was just enough in my opinion. Zombies are awesome here and the highlights are those dancing ones as well as of course the giant.
……………………………………………………………………………..
"Why'd I give you so much money for a taco? BECAUSE I'M CRAAAAZY!!!!"
………………………………………………………………………………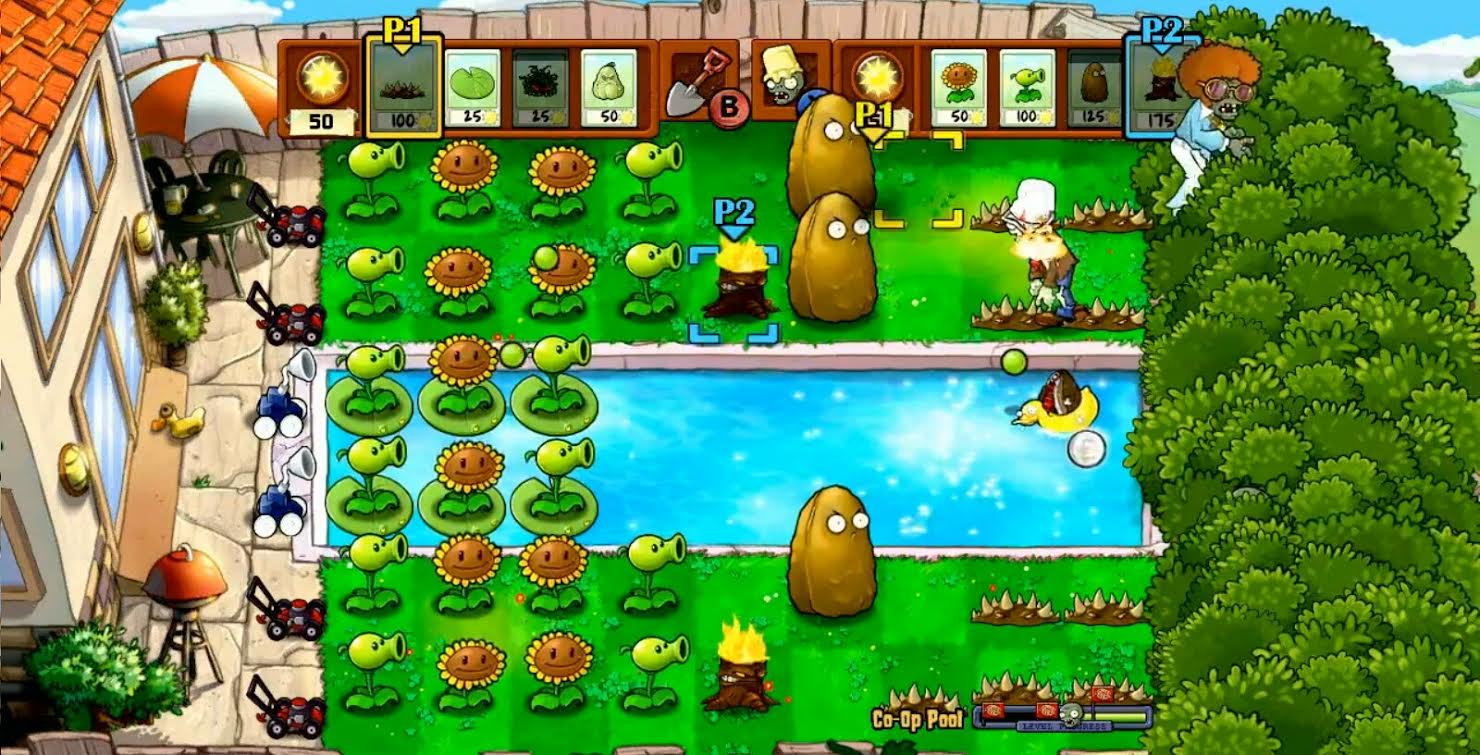 ………………………………………………………………………………
But the plants are just so well imagined. From the basics such as Sunflower and Wall-nut to the more complex like Kernel-pult and Torchwood. My favorites are Tall-nut, Melon-pult and Bonk Choy as those three are the most effective when combined together. The animation of the plants as well as their characteristics, all of it is just so admirable and meticulous in detail.
Plants vs. Zombies is in my opinion inferior to its successor mainly because the length is just too short. You can easily beat it in a couple of days. And it is too easy, but more on that later. Also, there isn't really much to do after you complete the adventure mode and the big problem is that all of the mini games are too pricy and difficult to unlock. But I loved the almanac that contained some really funny and pleasantly childlike explanations for all the plants and zombies.
Yes, the game is, as I said, way too easy. 'Plants vs. Zombies 2' is a much harder game and this first one is mostly incredibly easy with the exception of the last level which is quite hard. As for the worlds, there are just five, but they are all pretty good, if not great as they are too simplistic and easy. Day is boring, but Night is great with the use of the mushrooms, Fog is quite interesting as well, Pool I really liked and Roof was the highlight as it was the most difficult and the most entertaining one.
………………………………………………………………………………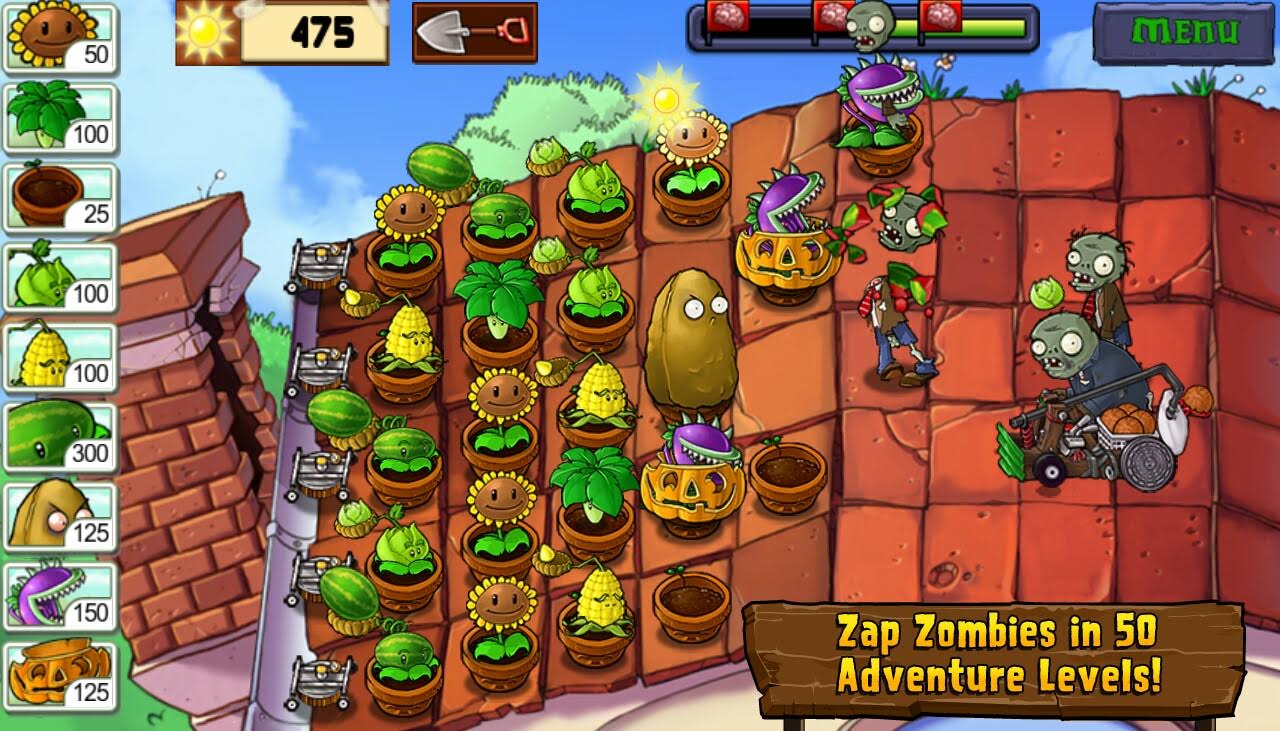 ………………………………………………………………………………
The controls are fantastic. It is great to play with the mouse on PC, but it is even better to play on Android with your fingers as it is so superbly incorporated into that system. Simplistic, yet highly effective as is the entire game.
I liked the plot here and I loved the characters. I loved how each and every plant and especially zombie has a personality clearly expressed in their movements and of course Crazy Dave is just awesome. You can't help but love this guy who is super hilarious with his obsession with tacos and his clearly crazy behavior. The humor here is really phenomenal.
Plants vs. Zombies has amazing graphics, I just love its looks. I love it because I am a fan of animation and this is clearly animation and some of the best of its kind in gaming. It is so cute, but also quite dark with zombies and that mix is greatly conveyed and so authentic. The character design is absolutely magnificent and the detail is evident. It is again simplistic, but wonderfully so. And I liked how childlike it is.
………………………………………………………………………………
………………………………………………………………………………
The game is incredibly original and it is one of the most unique and groundbreaking games of the decade in my opinion, so influential. And it is great because everyone can like it and play it, even the non-genre fans such as myself. The level design is great, the worlds are well realized and the game is smooth in that there are no bugs to be had here whatsoever. It is so fun to play, but frustratingly short unfortunately. And I have to talk about the score. It is amazing and one of the best aspects of the entire game. It is catchy in its tunes, but also perfectly accompanying the action in screen as well as the atmosphere. So good.
Plants vs. Zombies is too short and easy, but still so original, so influential and so wonderfully effective in its simplicity and broad in its appeal. It also looks great, it sounds fantastic, it is so detailed in approach, it has a great concept as well as the execution and it is just such a charming and fun experience that is great for almost everyone.
My Rating – 4.5
………………………………………………………………………………