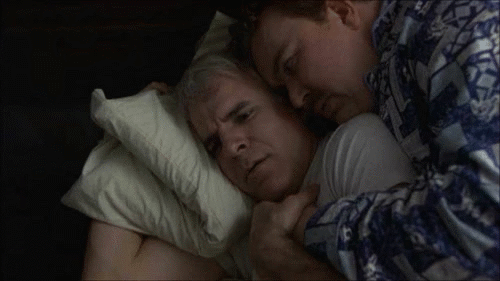 …………………………………………………
Planes, Trains and Automobiles Movie Review
Planes, Trains and Automobiles is a 1987 comedy film directed by John Hughes and starring Steve Martin and John Candy. It is one of the decade's finest comedies.
………………………………………………….
"You wanna hurt me? Go right ahead if it makes you feel any better.
I'm an easy target. Yeah, you're right, I talk too much. I also listen too much.
I could be a cold-hearted cynic like you… but I don't like to hurt people's feelings.
Well, you think what you want about me; I'm not changing.
I like… I like me. My wife likes me. My customers like me.
'Cause I'm the real article. What you see is what you get"
………………………………………………….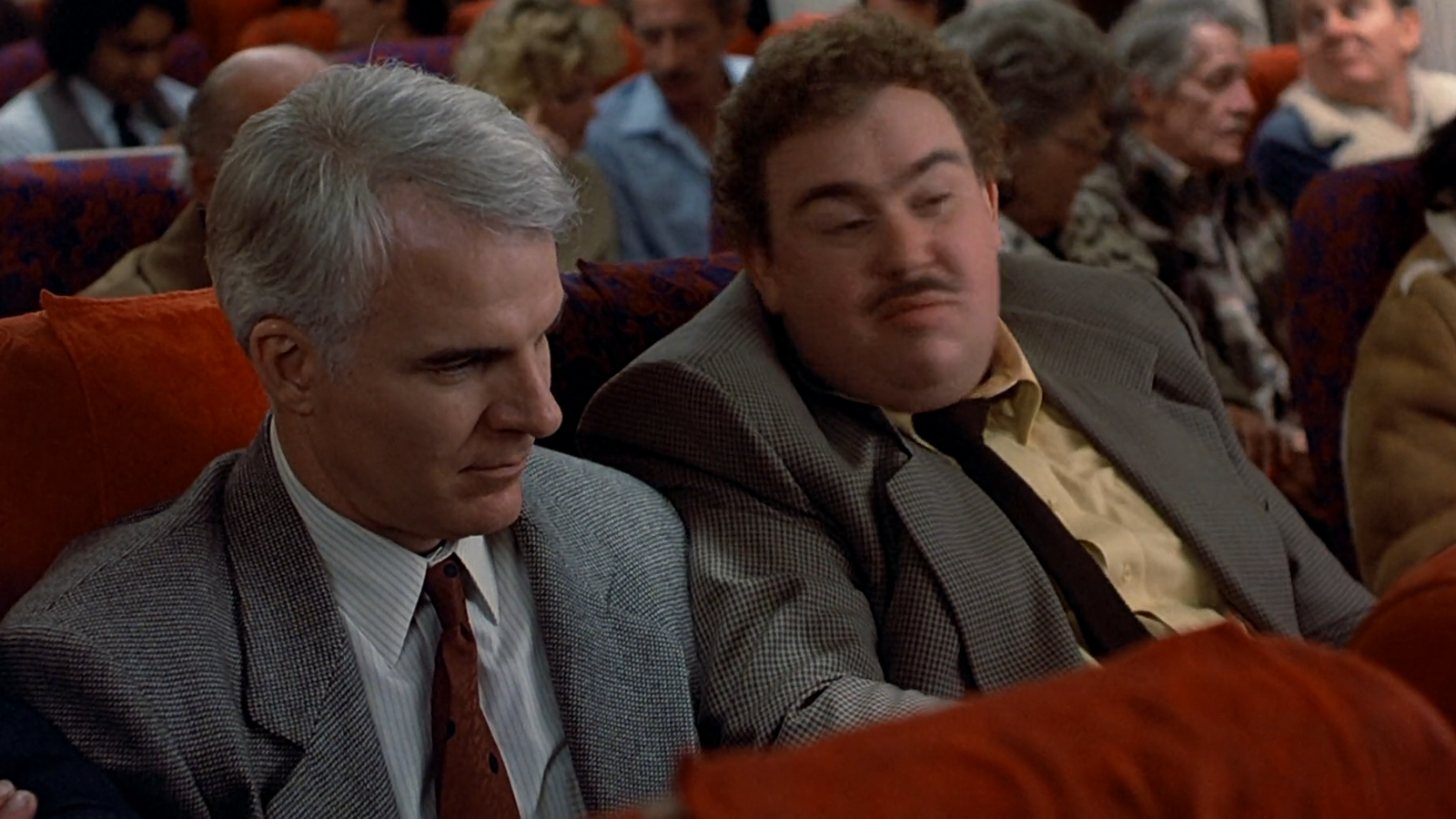 ………………………………………………….
Two guys sharing time together during their prolonged trip home where they have problems with each mode of transportation is a very simple, yet ingenious idea for a movie executed superbly here. This is basically a toad trip film, but much deeper than most of the similar flicks.
John Hughes surely is one of my favorite directors, but I was pleasantly surprised to witness that he was as great at an adult comedy as much as he was great at teen movies. It's a shame that he didn't do more of such movies, but at least what we got here is a classic for the ages.
Planes, Trains and Automobiles is a funny movie, at times even hilarious. Its humor is subtle and great and the kind of humor which relies on situations and facial expressions and I love that. The actors did most of the heavy lifting here, but the humor is also great thanks to such a smart script and truly terrific dialogue, courtesy of Hughes of course.
………………………………………………….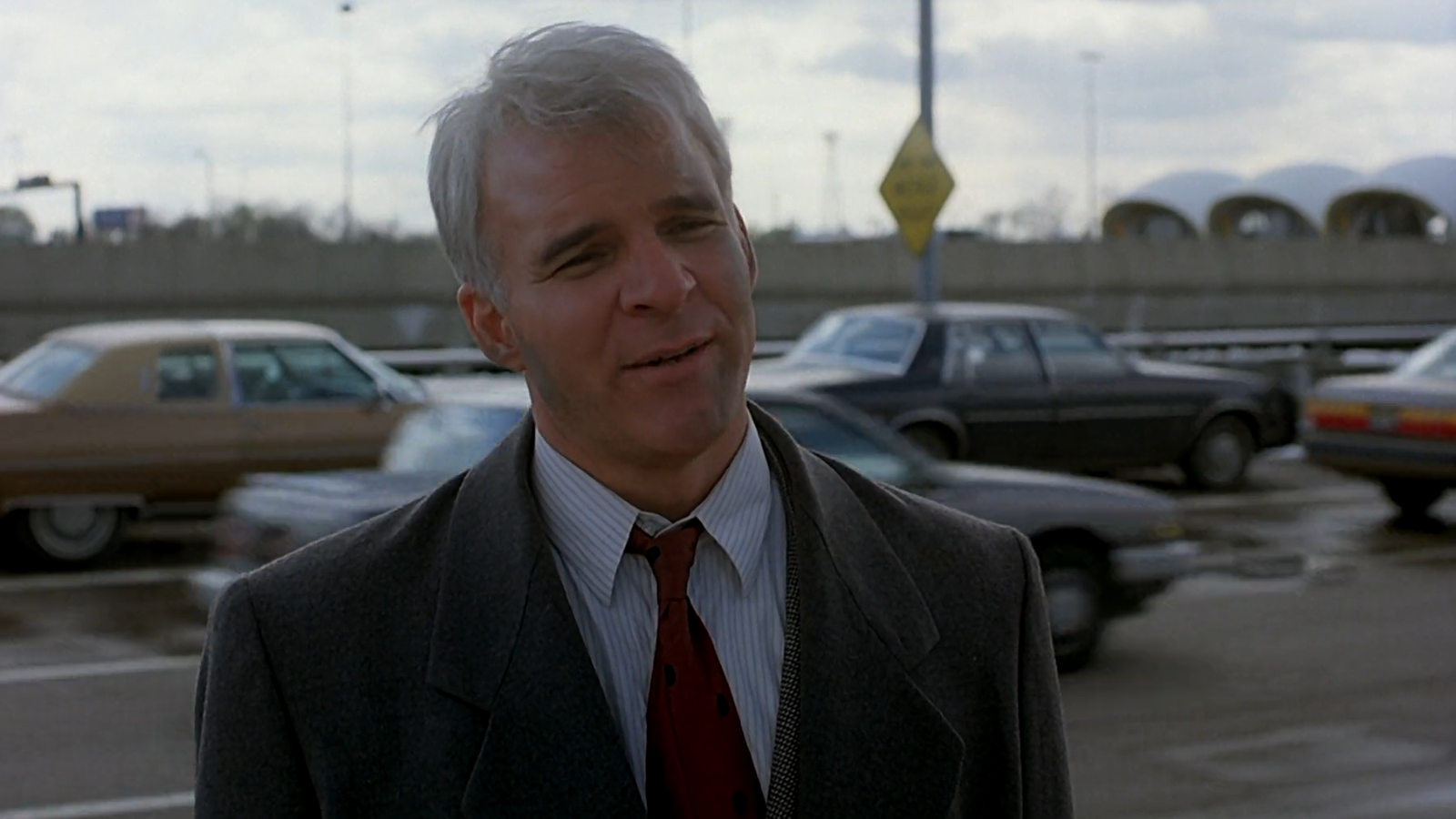 ………………………………………………….
Steve Martin is phenomenal here and this is probably his best role ever. I am usually not a fan of him, but here he was so relatable and even funny and a great dramatic counteract to Candy who is also excellent here and better than usual. The film made me love these two actors whom I usually did not like and that is a testament of how great it truly is. Their dynamic is gold and their chemistry is absolutely terrific. This is a great example of how comedic performances can be just as strong and should be just as treasured as the dramatic ones.
But the movie is great because it also has a lot of heart at its core. The ending is lovely, but most of the scenes between the two really were terrific and some were heartfelt such as Candy's honest speech about his personality. The two counteract each other so well as they are so different, but I still could see how they would become friends so I bought that plot progression even though it was typical. The film counteracts the comedic scenes with some great dramatic stuff so well and that is why it is such a classic.
………………………………………………….
………………………………………………….
Now the movie is not without its flaws. Some of the scenes in the second half, mostly in the car, and that extended action scene were not as interesting as the rest of the film and the ending is naturally too emotional. Sweet, but emotional. And of course the realization that Del doesn't have a family or a house came as no shock to me as it was quite obvious. But the movie is so well paced, directed and really well scored that it ultimately rendered those minor flaws unimportant.
Planes, Trains and Automobiles is a rare 80's comedy that really works and that truly is a classic for the ages. John Hughes gave us a different movie than usual for him here and thus proved his greatness, but Martin and Candy's performances are also top-notch as is the excellent dialogue and script which balances the humor with a lot of drama and heart. Nifty and thoroughly pleasing, touching and funny, this film certainly is a genre gem.
My Rating – 4.5