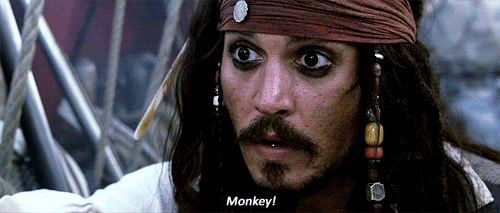 …………………………………………………
Pirates of the Caribbean: The Curse of the Black Pearl Movie Review
Pirates of the Caribbean: The Curse of the Black Pearl is a 2003 fantasy swashbuckler film directed by Gore Verbinski and starring Johnny Depp. It's a very good start for the series.
………………………………………………….
"This is the day you will always remember
as the day you almost caught Captain Jack Sparrow!"
………………………………………………….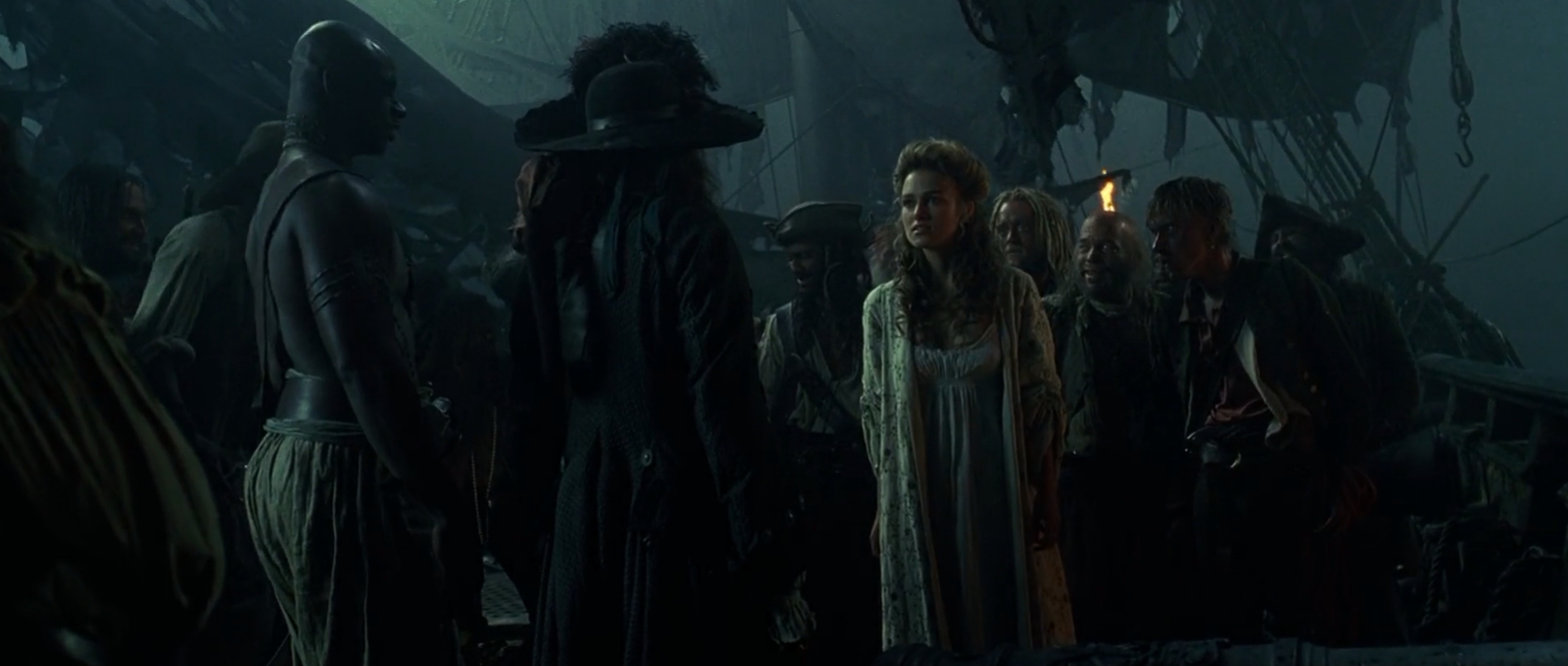 ………………………………………………….
The story is very simplistic this time around as it follows Jack Sparrow and Will Turner as they rescue Elizabeth Swann from the cursed crew of the titular ship. It is very interesting to witness this first movie as it proved to be so different from the rest of the franchise. I am talking about its story and its approach which is pretty restrained this time around meaning that it is less silly but also less fun. It is better crafted but also not as funny or as entertaining as the future entries would be. I definitely see why the critics prefer this one then.
Let's talk about the characters and actors. I was amazed to have found out that Johnny Depp was actually nominated for the Academy Award for Best Actor for this role. They rarely nominate blockbuster performances but he deserved it as here he for the first time created such an iconic character and it's his most iconic role for sure. Jack Sparrow is a lot of fun, very amusing and frequently even hilarious with his many signature lines ("Savvy?") as well as facial expressions. And his mannerisms and overall appearance are very well thought out.
………………………………………………….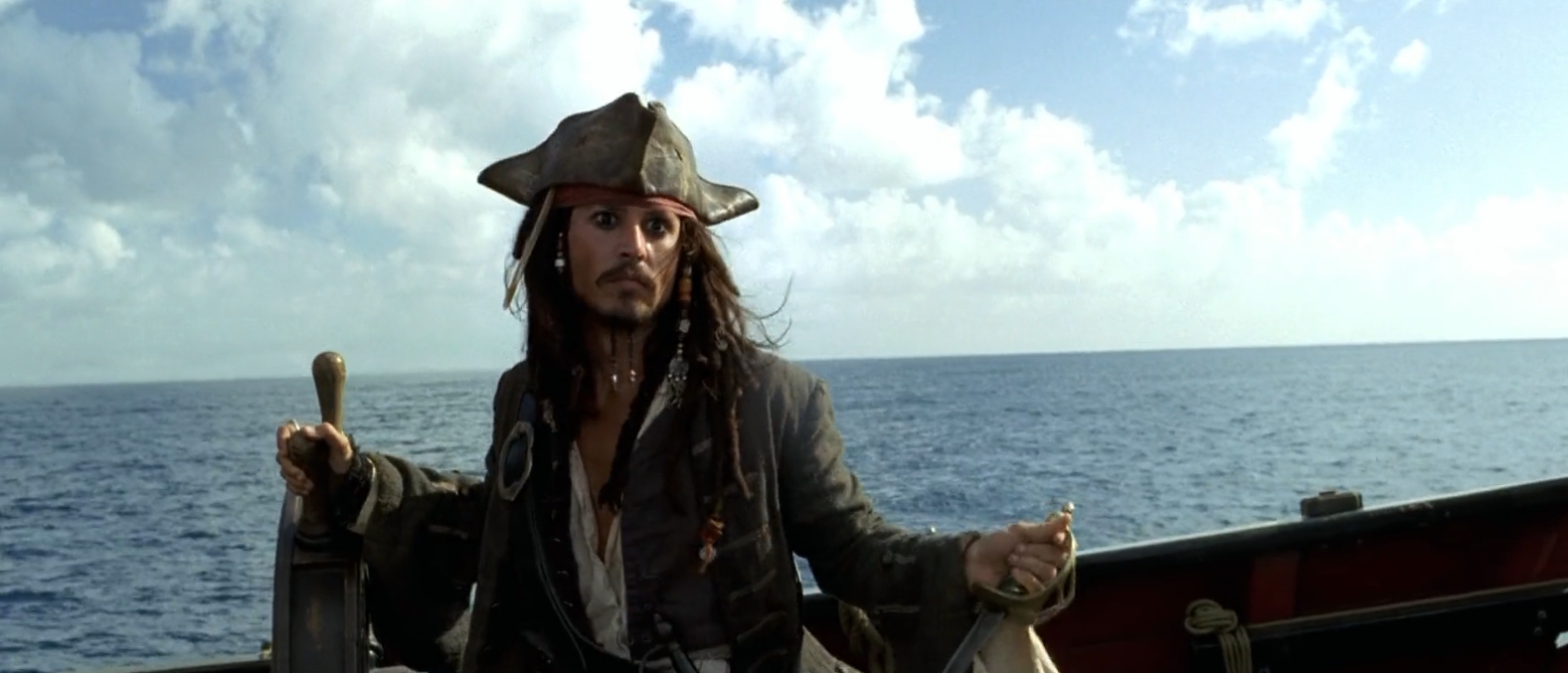 ………………………………………………….
Will Turner was never a particularly interesting character and is actually rather boring. Orlando Bloom doesn't help the matter either as he gave a fine performance, but is forgettable in the role. As for Elizabeth Swann, she's a solid female character, but I thoroughly disliked Keira Knightley here. She is a good actress, there is no doubt about it. But her talent is frequently undone by her constant voguing which is highly annoying and she is very unlikable, at times even insufferable, most especially with her pushing her lips out all the time.
Captain Barbossa is such a fun character and the most entertaining persona here after Sparrow. And all of the other characters are perfectly fine, but not all that memorable and for such a long movie, more characters were definitely needed.
………………………………………………….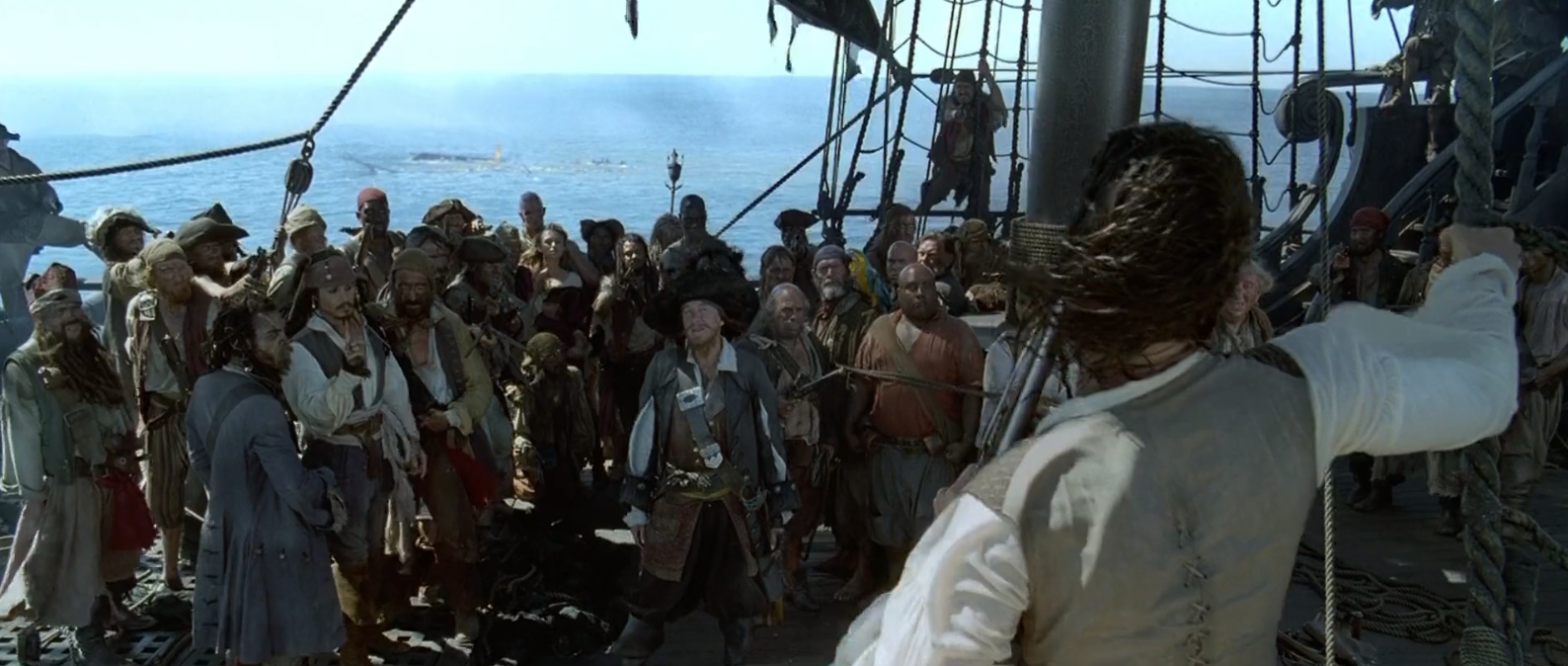 ………………………………………………….
Pirates of the Caribbean: The Curse of the Black Pearl is a very long movie. Clocking in at 140 minutes, it definitely felt too long, especially for such a less populated with characters and less story heavy installment. But it was mostly such a fun experience that I didn't mind it all that much.
Of the scenes, the ending is my favorite. The entire third act is excellent, but when Jack gets on that ship, you can just sense his love for the sea and for piracy and it was a wonderful character movement. The beginning was somewhat slow and some of the middle parts dragged, but I liked the island sequence and of course the fights were excellent with the skeletons and the fantasy mythology being so well utilized.
The humor was good, but not as prevalent as in some previous entries. The dialogue is very good and the film has a phenomenal attention to detail in recreating the 18th century as the way they talk, the costumes and the setting is so well conveyed. And the score is iconic and the visuals are terrific.
………………………………………………….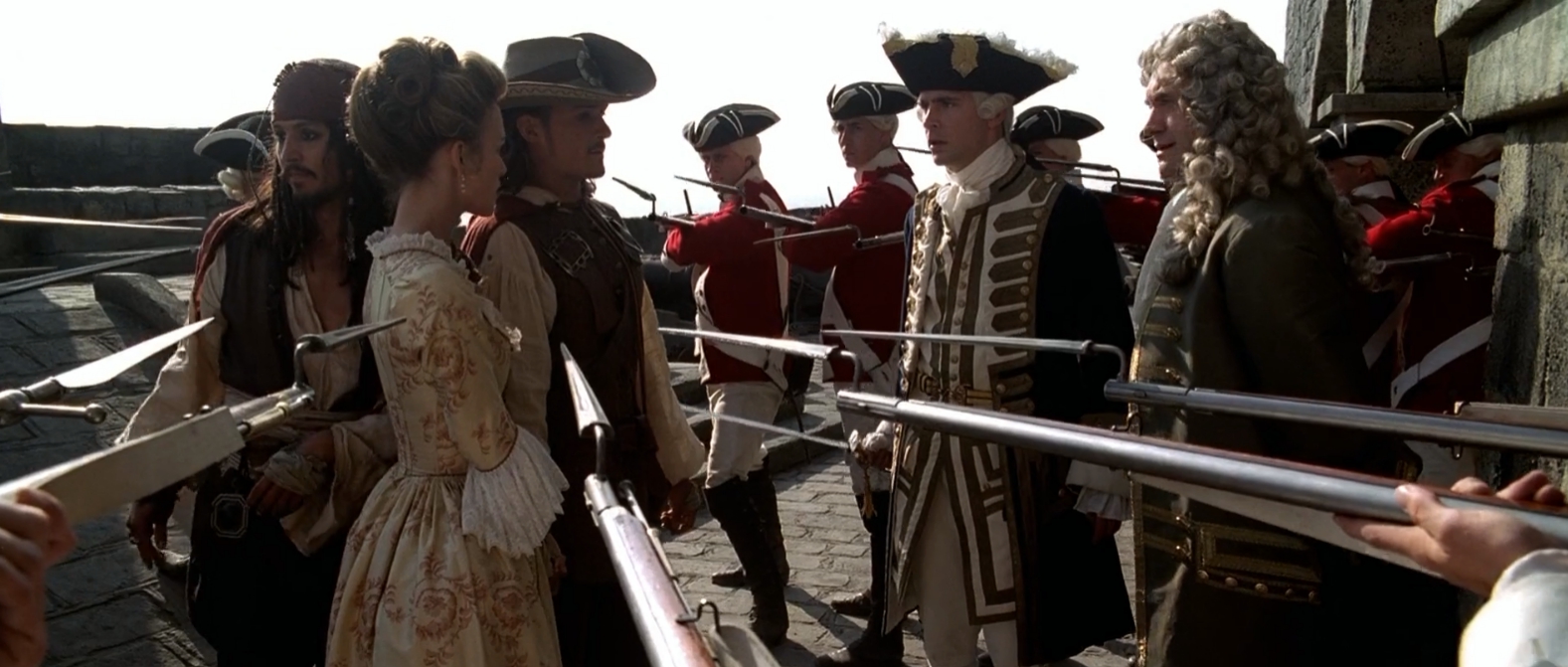 ………………………………………………….
This franchise I would describe as a live-action cartoon meaning that it is a fantasy adventure with a strong use of humor and is also made by Disney. This first installment isn't as fun as this is only the introduction, but it is more serious and better made than others and thus it succeeds as a pretty good first entry.
The humor is good but not prevalent, the visuals and action are terrific and the entertainment factor is strong in The Curse of the Black Pearl which succeeds as a very strong, though overlong start of the Pirates of the Caribbean franchise even if it is low-key in approach and thus less fun but also less silly than the other entries. And this is the movie that gave us that legendary score and introduced us to Jack Sparrow for the first time and Johnny Depp should be commended for creating such an iconic character.
My Rating – 4