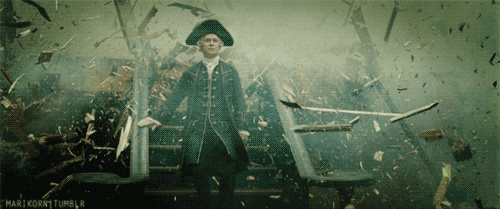 …………………………………………………
Pirates of the Caribbean: At World's End Movie Review
Pirates of the Caribbean: At World's End is a 2007 fantasy swashbuckler film directed by Gore Verbinski and starring Johnny Depp. It is a solid, but weaker third installment.
………………………………………………….
"Dying is the day worth living for"
………………………………………………….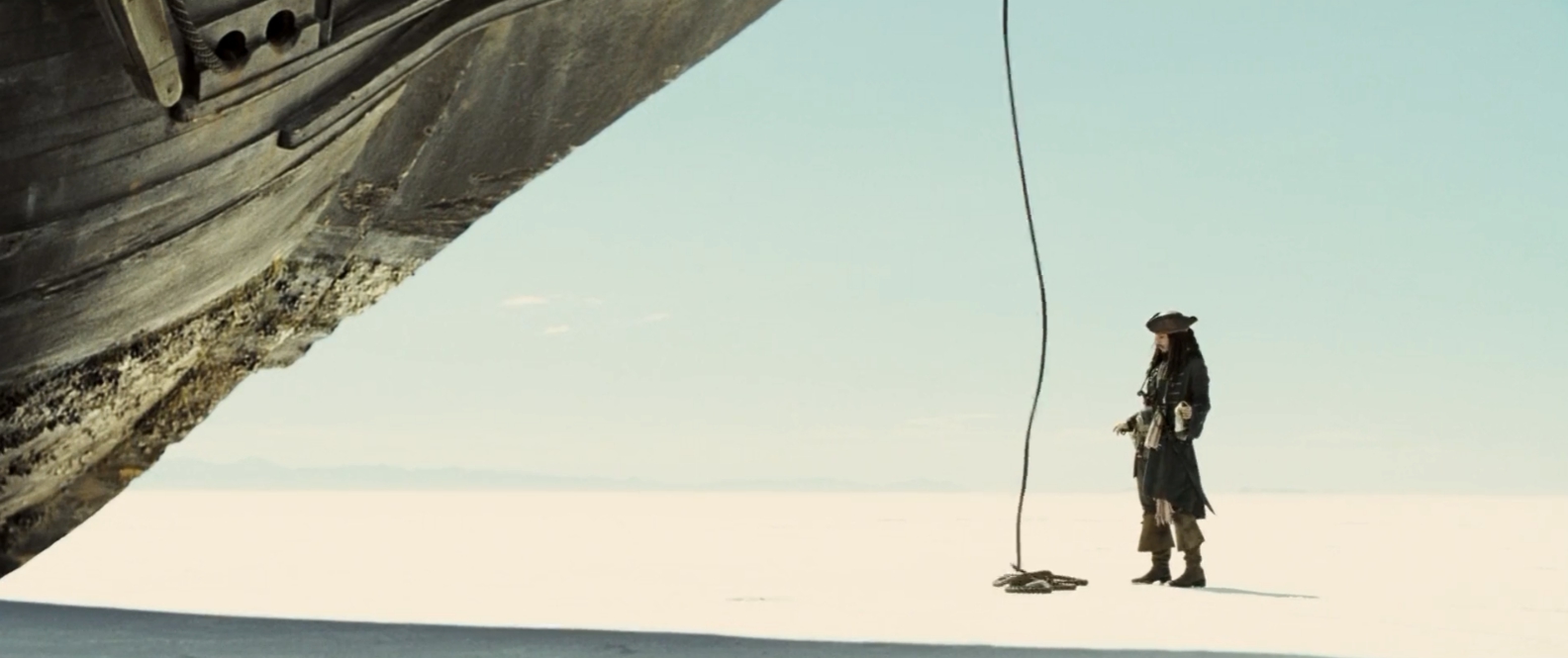 ………………………………………………….
Now I found the first and the second movie to be mostly equal and quality and both are very good. But this one is unfortunately not as good and although solid, it is a somewhat disappointing end to this trilogy. Well, it was a trilogy for its time anyway.
There are a lot of things that are wrong with At World's End so let's start with the story itself. It is a memorable conclusion to this story and especially the third act is very rewarding emotionally and in terms of the action. However, everything that came before it was very problematic.
The film is filled with way too many subplots and storylines and I agree with the critics that it is way too convoluted for the sake of being convoluted and it is at times even difficult to understand which is not supposed to happen for a fun blockbuster at all. So I loved the third act, but the first and especially the second one were overlong and troublesome.
………………………………………………….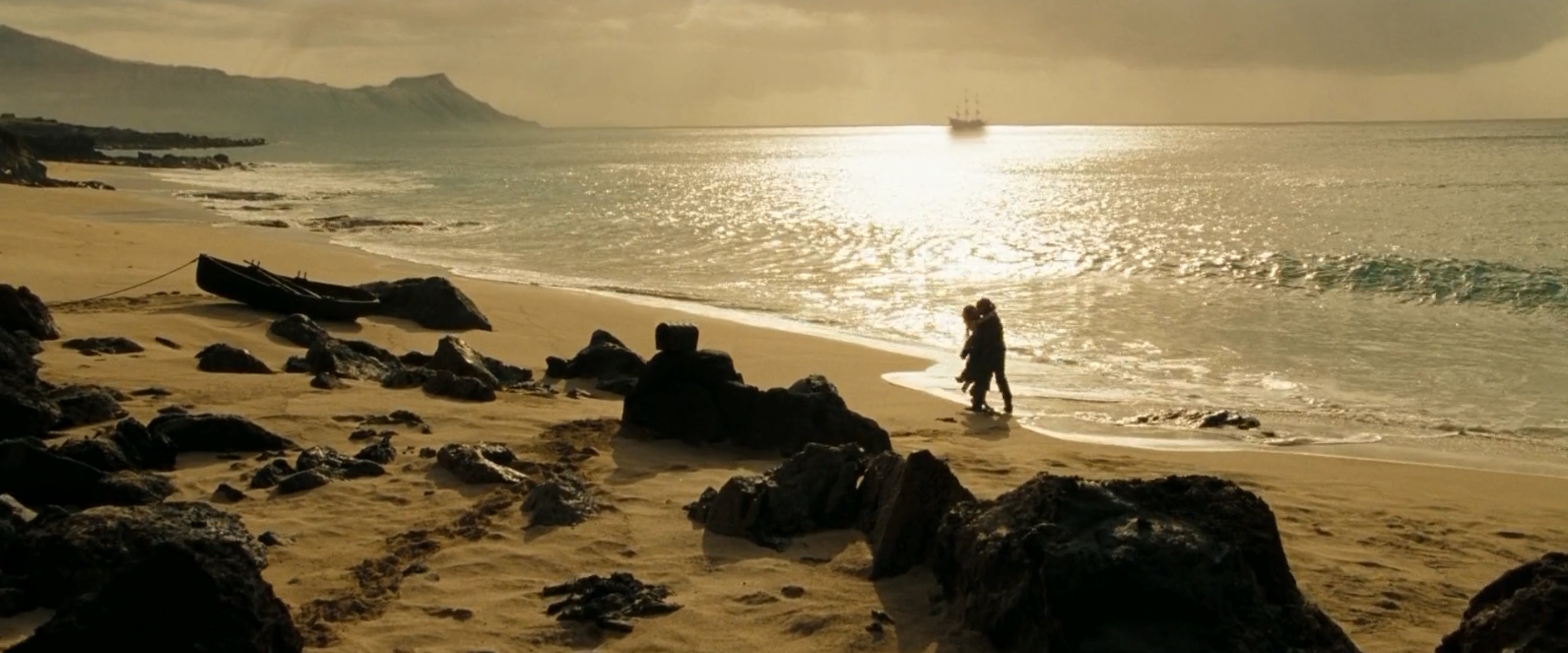 ………………………………………………….
Jack is once again very good. The part with the doppelgangers was painfully unfunny, but he is otherwise reliably good and amusing here and again quite funny. Barbossa is also very good and funny how eager he is to return to being a captain. The chairman and other British men were not memorable and I have to say that Davy Jones wasn't as compelling here as he was before.
But I liked his romance with Tia Dalma, but her Calypso twist is not all that well executed. As for Will and Elizabeth, he died here which was a brave choice and their kiss at the end was well filmed and again she is pleasantly more heroic here. But still I am not a fan of her and she took way too much screen time from Jack.
Pirates of the Caribbean: At World's End is well acted. Keira Knightley is still annoying in the role, but less so than before and of course Bill Nighy and Johnny Depp are the highlights with such strong performances.
………………………………………………….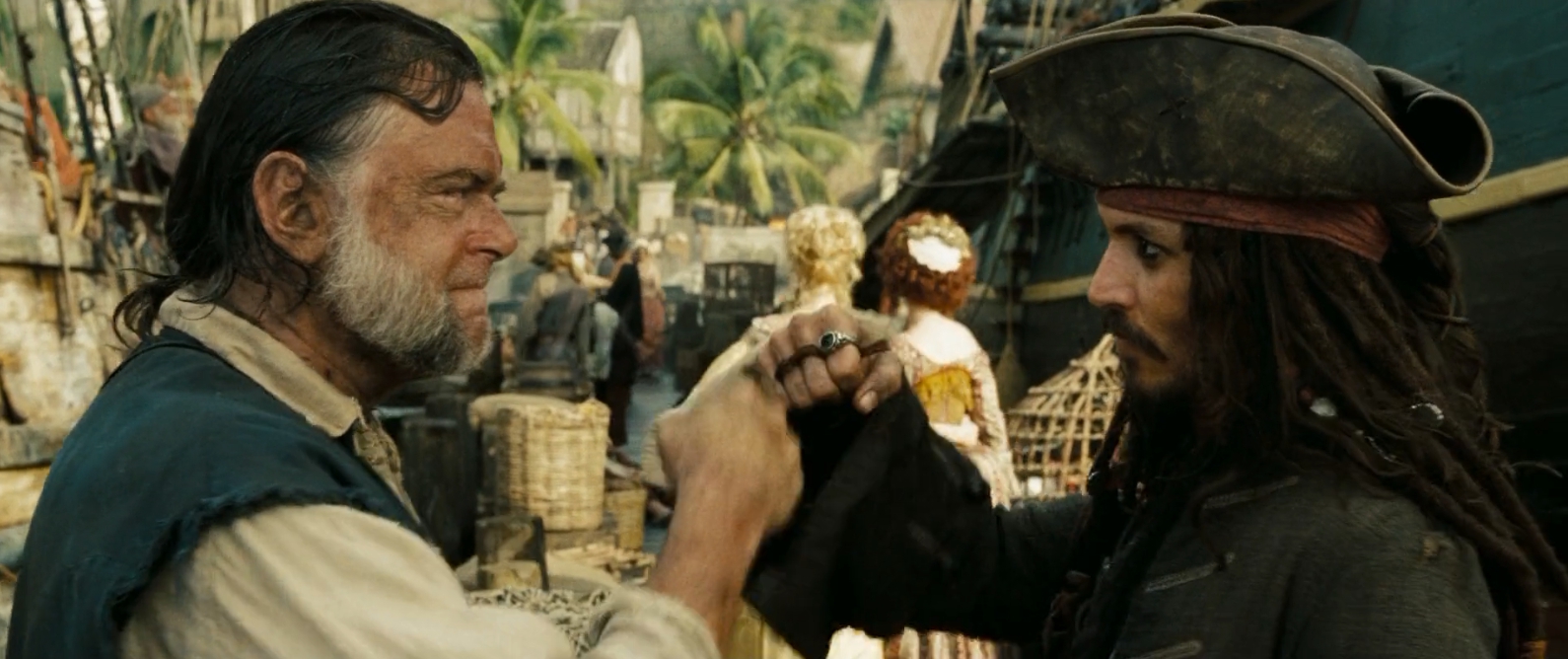 ………………………………………………….
The film again has those pitfalls of a regular POC entry such as overlong runtime and too much action and spectacle, but some of that action was a lot of fun to watch and it does serve as a solid conclusion to this trilogy. The special effects are expectedly terrific and the score is very good though I would have liked a bigger use of their iconic score which is surprisingly not as prevalent this time around. All in all, it is a solid film, just not as good as the previous two.
Pirates of the Caribbean: At World's End is a solid conclusion to the trilogy with a very strong and rewarding third act, some fun action scenes and again terrific special effects, but the film is not as good as the previous two entries owing to its overlong runtime and way too many characters and storylines leading to a needlessly complicated movie.
My Rating – 3.5