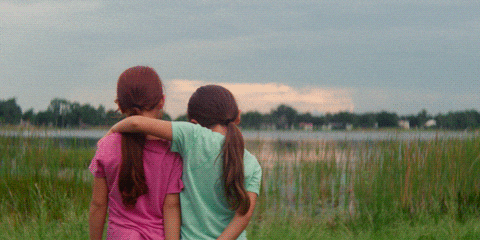 …………………………………………………
The Florida Project Movie Review
The Florida Project is a 2017 indie drama film directed by Sean Baker and starring Brooklynn Prince. It is a very strong, deeply affecting movie.
………………………………………………….
"I can always tell when adults are about to cry"
………………………………………………….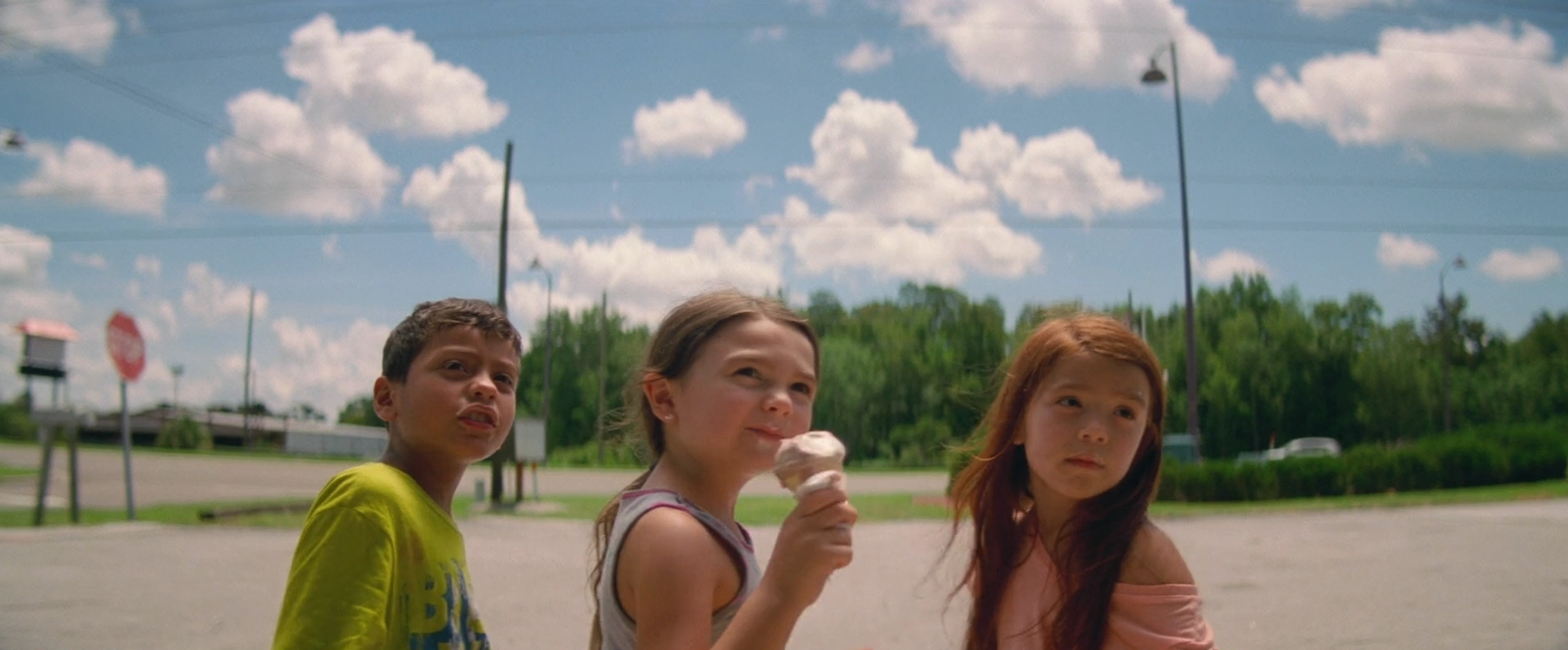 ………………………………………………….
The film follows a 6-year-old girl named Moonee who is living in a motel with her problematic mother near Walt Disney World as they are trying to make ends meet. Finally America made a film about poverty as they quite rarely do that subject matter. The movie showcases so well the hypocrisy of modern America – as rich people with their rich children enjoy their time in Walt Disney World, struggling Latinos, single mothers etc. live in a motel nearby in great poverty.
The Florida Project is not in my top ten movies for 2017. It is close, but not in the top ten for one reason alone and that is its overly detailed approach. Sean Baker did not need to show us everything the kids and their parents do and certainly the middle parts can be a bit boring. The film did not need to have a two-hour runtime as an hour and a half was just enough. That was a big mistake and thus the pacing suffered a bit.
But the movie is still so good that it renders those flaws unimportant. Some scenes in the beginning reminded me of my childhood and I connected with these kids on a personal level. It shows us how poor kids can be just as happy as the rich ones and even happier as without electronics they are bound to go outside, play and explore their surroundings. The film portrayed rebellious, bratty children so well and all of the bad things they did rang true for me as I knew kids like that when I was younger.
………………………………………………….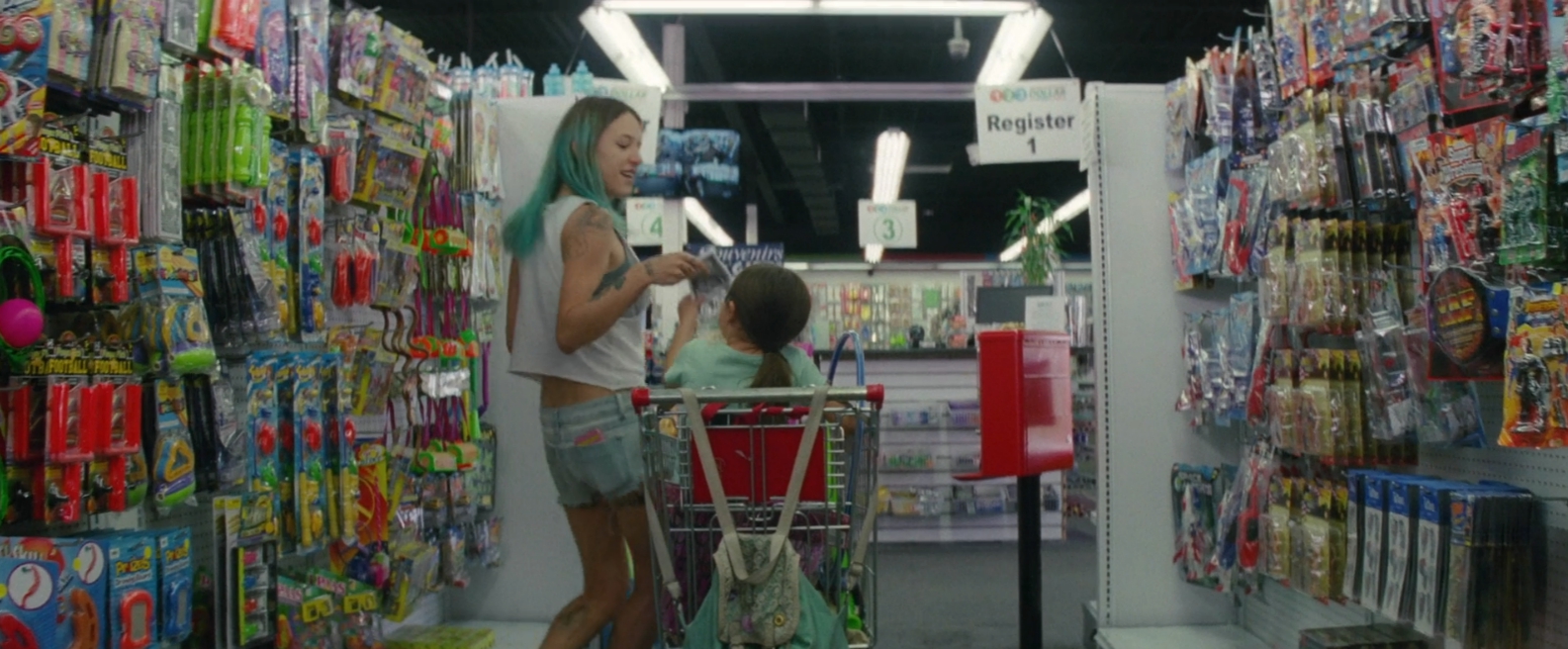 ………………………………………………….
The characters are very grounded in reality and well developed. Halley is definitely problematic with drugs and her prostitution, but she obviously cares for her child as evidenced by the lovely playtimes that they share. That's why that ending was so impactful.
Speaking of the ending, of course it stole the show. Moonee arrives to say goodbye to her friend and cries and cries but she takes her hand and the two run and run fast, they come to Walt Disney World and enter for the first time. This kind of ending is perfect. It is deeply emotional and heartbreaking, but also fantastical and unrealistic in a way making it a very cinematic conclusion which I loved.
But back to the characters now. Ashley is memorable and Bobby is very well developed, but I found Willem Dafoe's performance very overrated. He's good, but not Oscar-worthy. Moonee is of course terrific and Brooklynn Prince gave one of the year's finest female performances and she should have been Oscar nominated for this great role. Stacey and Scooty are great and the film is at its best when it shows us the kids playing and sharing ice cream with each other. Those scenes are beyond heartwarming. The film surely does understand children.
………………………………………………….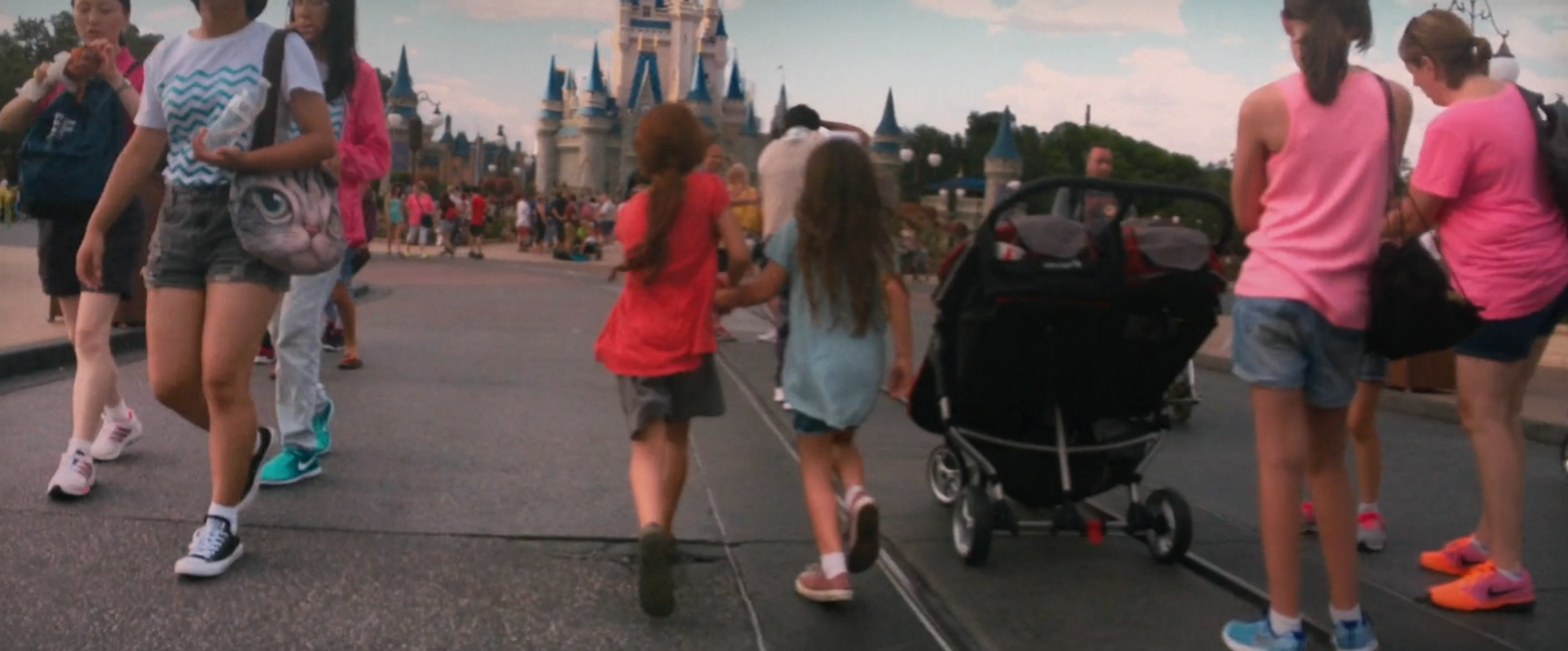 ………………………………………………….
The Florida Project is weakly paced and edited, but definitely well scored and also very well shot. I found the dialogue believable as well as the characters. The story is in the end too detailed, but highly memorable and very emotionally rewarding. It is such a touching film.
The Florida Project is overly detailed in its characters' activities and its two-hour runtime was excessive and thus some of the middle parts were a bit boring. However, the film manages to transcend those flaws thanks in large part to its evident understanding of children and their behavior with most of their scenes being heartwarming. The central performance from Brooklynn Prince is outstanding and that ending is so heartbreaking and ultimately wonderfully fantastical and cinematic that it's one of the best and most unforgettable movie scenes of 2017.
My Rating – 4.5