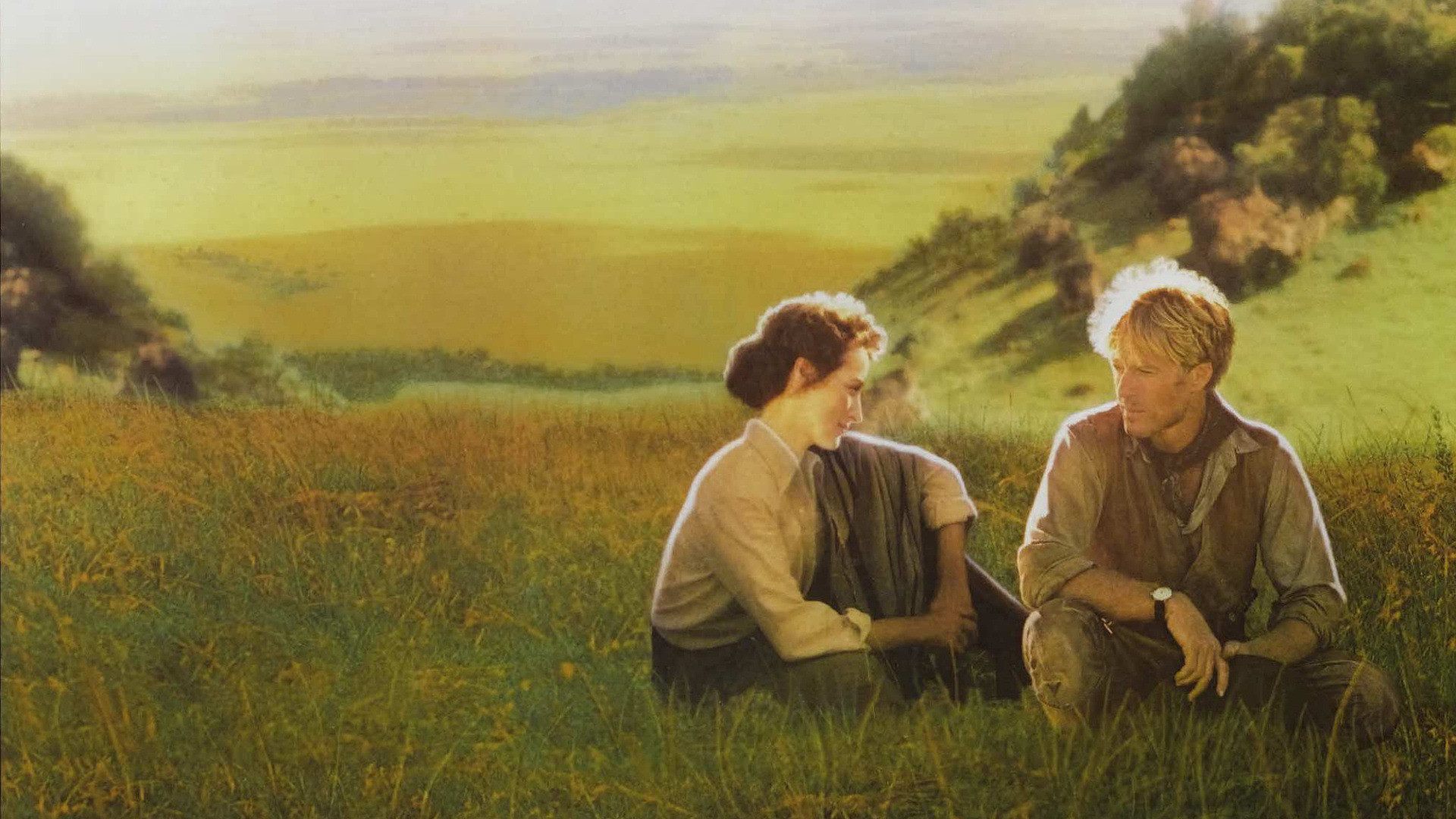 …………………………………………………
Out of Africa Movie Review
Out of Africa is a 1985 Oscar-winning period drama film directed by Sydney Pollack and starring Meryl Streep and Robert Redford in the lead roles.
………………………………………………….
"Perhaps he knew, as I did not, that the Earth was made round
so that we would not see too far down the road"
………………………………………………….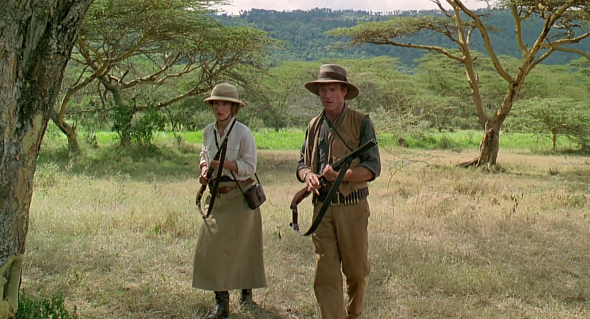 ………………………………………………….
This movie is again all the same as with 'Chariots of Fire', an overhyped and awarded film when it actually didn't deserve any of the awards. The story is so typical, standard and without any lack of charm, passion or energy in its awful execution and direction. Everything moves at awfully slow pace with weak editing and it is never ever interesting or engaging to watch.
The characters are so-so and the acting is fine, but both of the actors have given much better performances. They never do anything spectacular here that would earn them nominations. Plus Streep is incredibly annoying with her fake and overly theatrical Danish accent. And unfortunately the movie did not know to make use of its setting as well. There are some interesting sequences with the lions, but unfortunately they never used Africa as much as they should have.
………………………………………………….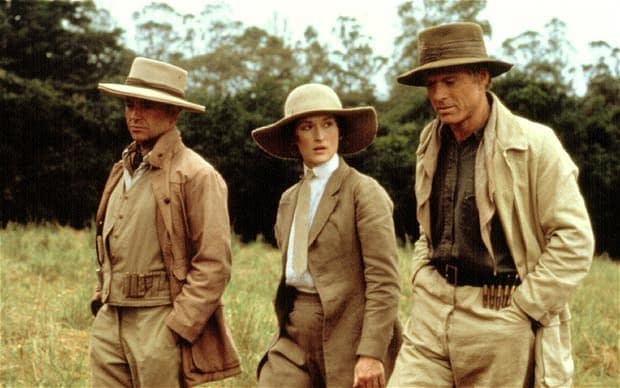 ………………………………………………….
The movie has good technical aspects, there is no doubt about that. The cinematography is absolutely splendid as is the costume design and of course the beautiful scenery. Also the score is quite remarkable with a very beautiful music throughout the whole film that evokes natural imagery in the head. Unfortunately, all the technicalities are spent on this mediocre story and boring characters when in reality it did not deserve this treatment which again draws comparisons to 'Chariots of Fire'. I have to compare the two constantly because I cannot emphasize enough how the Academy screwed this entire decade. And yes, the dramas were incredibly weak in the eighties but there are still those that deserved it a lot more than such films like these two. It is a shame that they chose them as winners and I think that they have definitely been regretting those decisions ever since.
Out of Africa has magnificent cinematography, beautiful music and great scenery, but it is in the end a very mediocre film thanks to a boring story, tedious characters, annoying Streep's accent and a lack of any energy and charm in its execution and direction. Consequently, it did not deserve Best Picture, it did not deserve any of its nominations besides the technical ones and it nowadays has the critics ratings it deserved to have at the very first place because it really is a mediocre film.
My Rating – 2.5
………………………………………………….