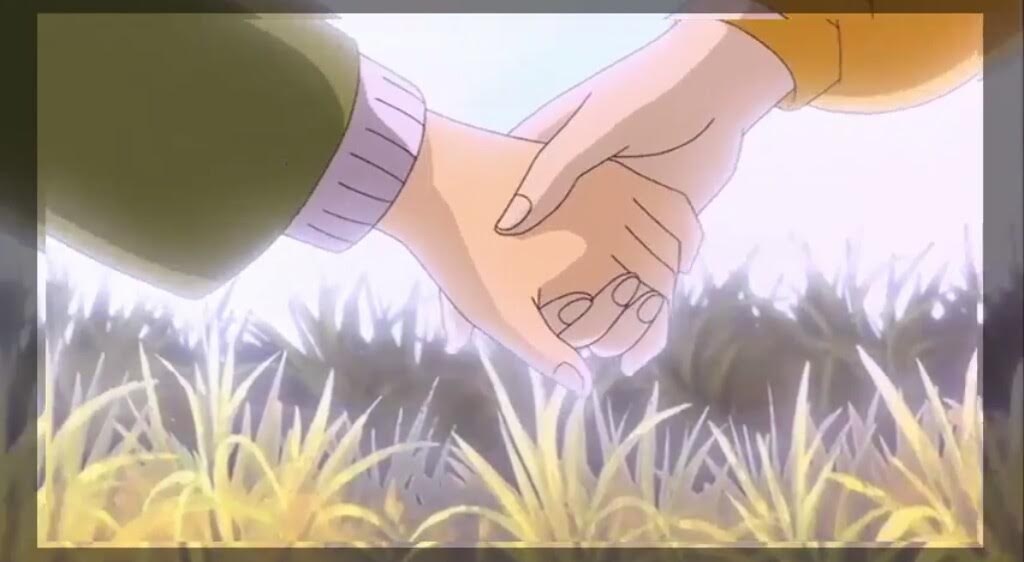 …………………………………
Oseam Movie Review
Oseam is a 2003 South Korean animated film directed by Sung Baek-yeop. It is such a mature, really moving film.
…………………………………
"You mean I smell delicious, like food?"
…………………………………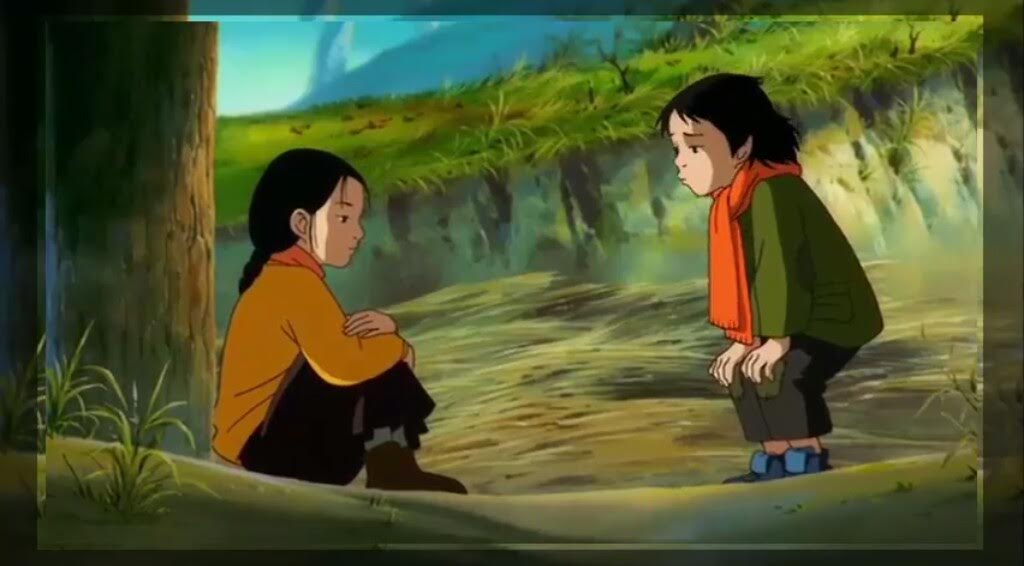 …………………………………
It is about two orphans, a hyperactive boy and his gentle, blind sister. The movie mostly focuses on their relationship and that approach I absolutely loved as it led to some great character development and mature drama. I will talk about its emotional engagement later on, but now let's talk about its major plot points. The beginning is really sweet and delightfully childlike and cartoony. It is the only lightweight part in this movie. Next, its religious themes. I really enjoyed those and even though the film did not focus as much as it could have on it, those calmer and more spiritual sequences were some of the highlights here.
As for its third act and especially ending, it is very heartbreaking and just tragic, but also beautiful at the same time. That ending as well as the entire flick draws welcome comparisons to 'Grave of the Fireflies' as it is so mature, but constantly beautiful and heartfelt. I liked its mature storytelling quite a bit and the film is definitely not for kids despite its somewhat deceiving first act.
…………………………………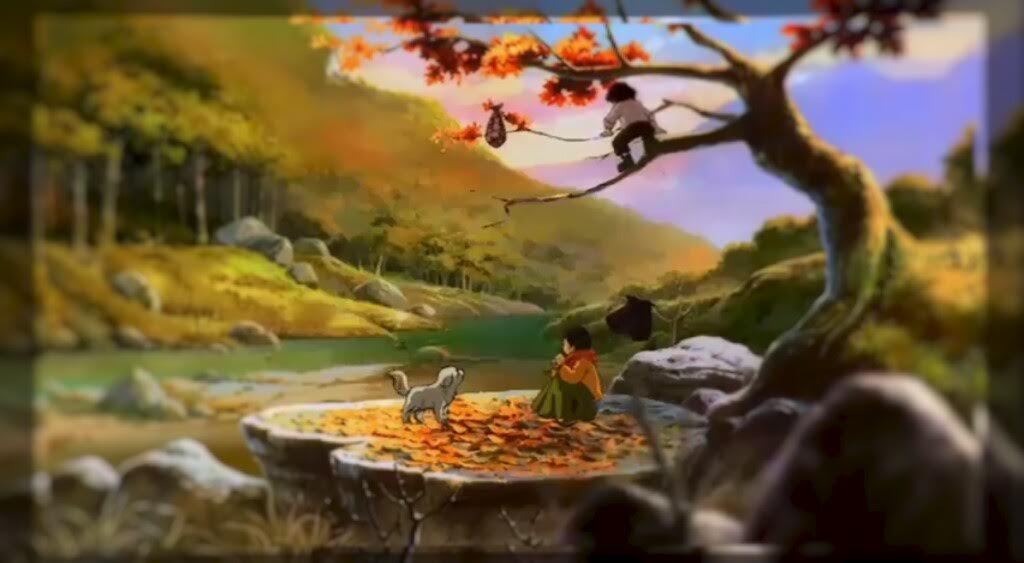 …………………………………
Oseam's character development is strong. Yes, the supporting characters aren't as memorable as the two protagonists, but that is a good thing as the emphasis is almost entirely on these two. Gami is such a sweet girl and I really liked her as she is naturally likable and even though she's helpless at times, she was still such a strong female character and such a strong role model. As for Gilson, he might have been a bit annoying at times with his hyperactivity, but that is also a good thing as he is such a realistically depicted kid, but the one who is also caring and just so lovable in the end. The two have a great relationship and that is the heart of the film. And I have to say that their dog is just so cute and so wonderful that I wish that he was more utilized in the film.
Now, for its emotional investment. Oseam is a very emotional film and that is unfortunately a two-edged sword here. Yes, it is very moving at times and the ending is not only tragic, but also wonderful and so powerful. However, whereas it does leave a strong impression, it still has too much of emotion. There is so much crying here, so much outburst of emotion that the movie gets bogged down by it. It is a bit emotionally manipulative at times and the movie definitely crossed the line into overly maudlin territory.
…………………………………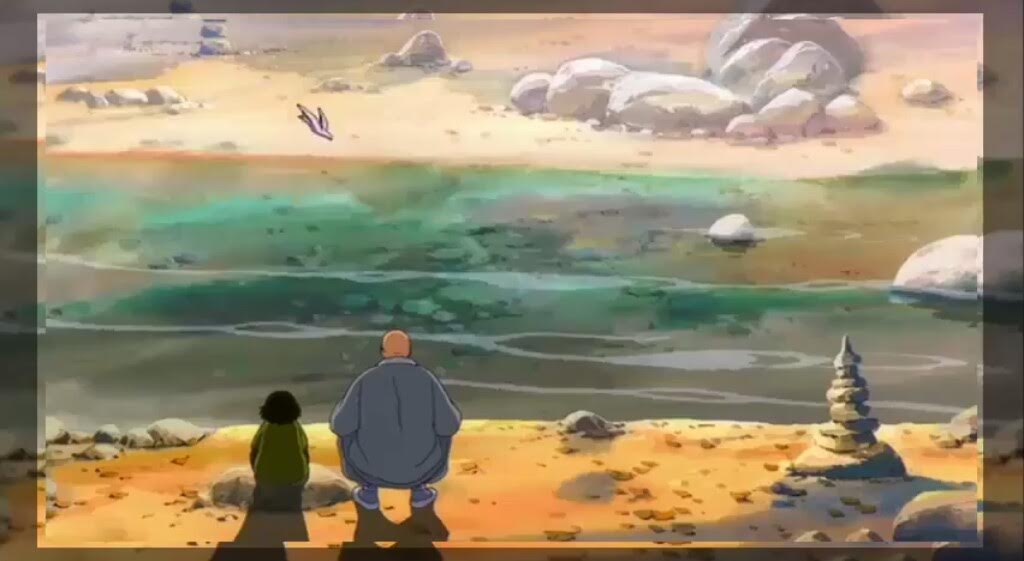 …………………………………
This South Korean animated feature benefits from some exquisite animation at display. Wow, it is so good, so phenomenal to behold that it is without a doubt the strongest asset the movie possesses. I loved that it is hand drawn, but I also liked some of the CGI that is cleverly implemented here. The movie is a perfect example of Asian natural approach to its storytelling. The attention to detail is great and the flick focuses a lot on nature itself, from the snow to the rivers to the trees and even having some excellent interior designs as well. That snow sequence is so powerful and easily my favorite scene in the movie. But the colors are fantastic and Oseam is not only beautiful to watch, but also incredibly cozy and sweet that I was enjoying myself the whole time.
Yes, the movie is awfully slow. And although that bothered me slightly at certain times, I mostly really enjoyed that slice-of-life approach in its storytelling as it led to a lot of realism as well as a great deal of superb characterization and strong drama. The film is very well directed by Sung Baek-yeop, but also nicely edited and well structured. The flashbacks are mostly great here. Sometimes they were obvious, but I overall liked them as they came at the right times in the story and they offered us a great look at that major moment that ruined the life of these two poor orphans. It was obvious emotional bait, but it still worked to its advantage.
…………………………………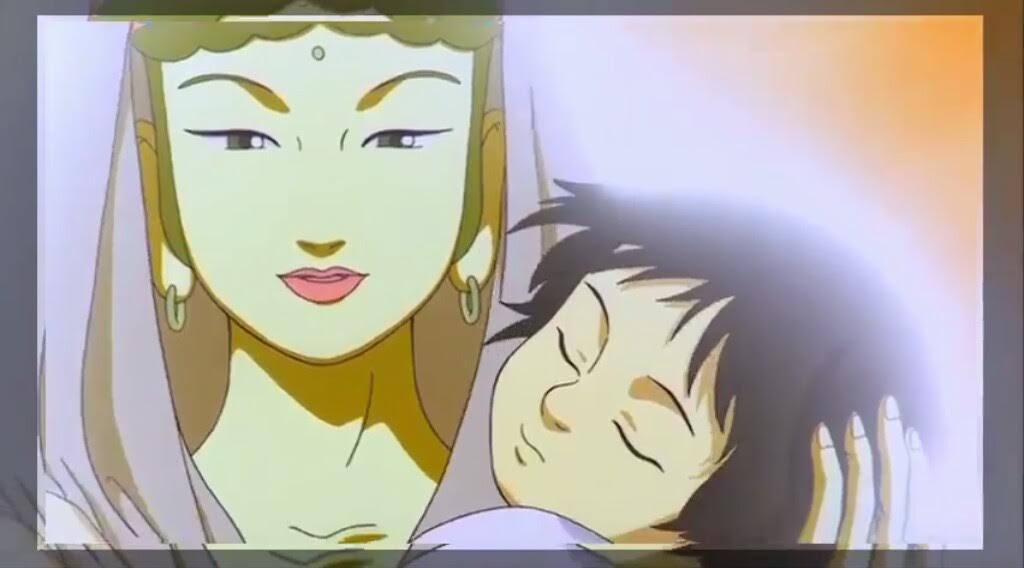 …………………………………
The score in Oseam is terrific and there were some just wonderful musical pieces here. The tone is too dramatic, but it does have some more lightweight and comedic moments as well. The dialogue is quite good and the film benefits from being quite unpredictable and pretty memorable in the long run. Overall, this film may be too serious and emotional, but it is still an overlooked gem in the animation field that unfortunately never attracted the audience that it deserved for its evident art and craftsmanship.
Oseam is such a serious, mature animated film that isn't for everyone. It is very emotional, at times even too much, and it is also very slow paced which might bore some people, but to me that slice-of-life approach was mostly great as it led to a lot of great character development and mature drama. And even though it is a bit emotionally manipulative at times, this moving film is still an overlooked gem that benefits from some superb storytelling and an exquisite and just wonderful animation.
My Rating – 4
…………………………………