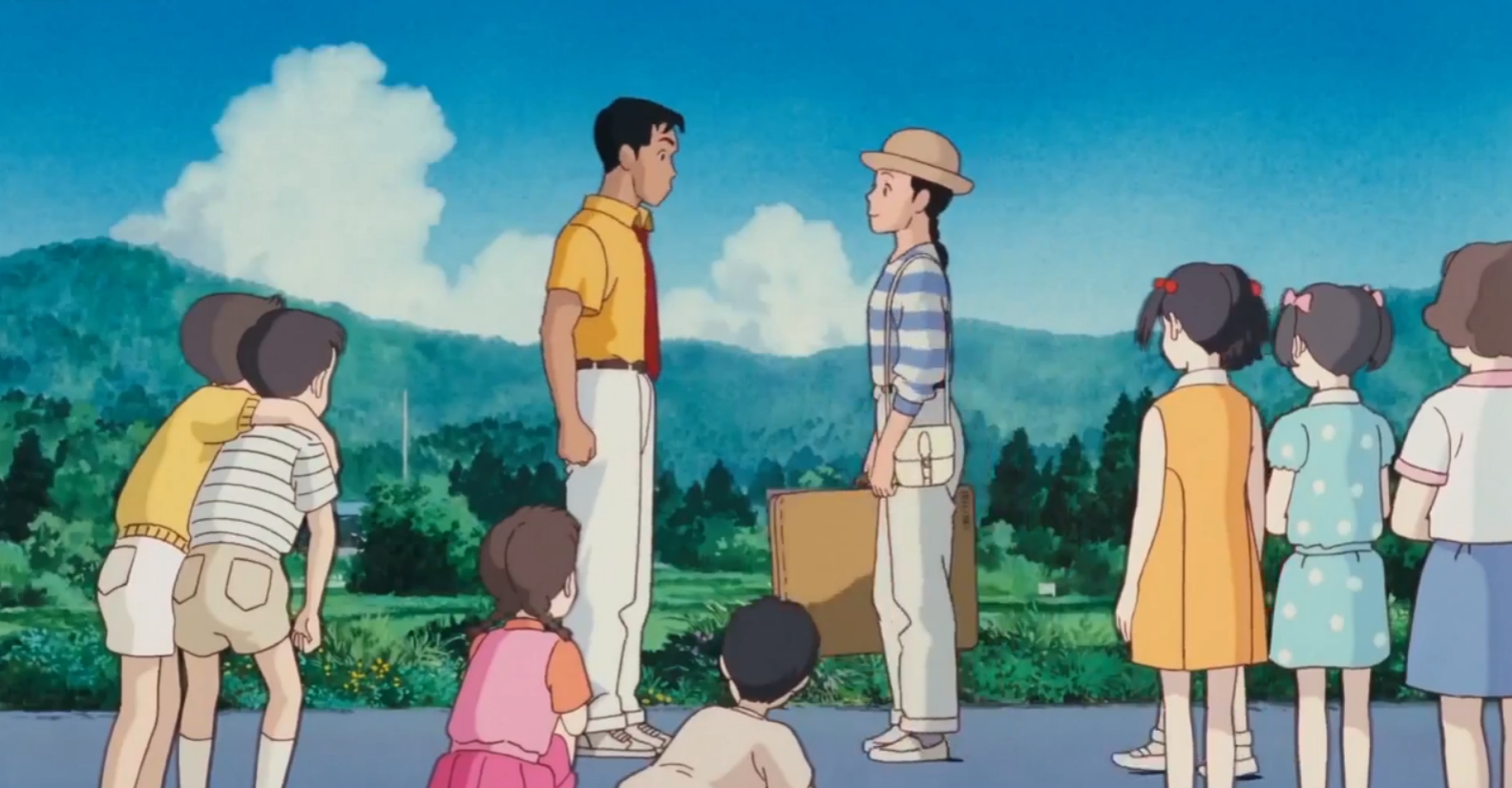 …………………………………………………
Only Yesterday Movie Review
Only Yesterday is a 1991 anime drama film directed by Isao Takahata which is Studio Ghibli's fifth movie. It is one of their most underrated and very best.
………………………………………………….
"There is always a tomorrow"
………………………………………………….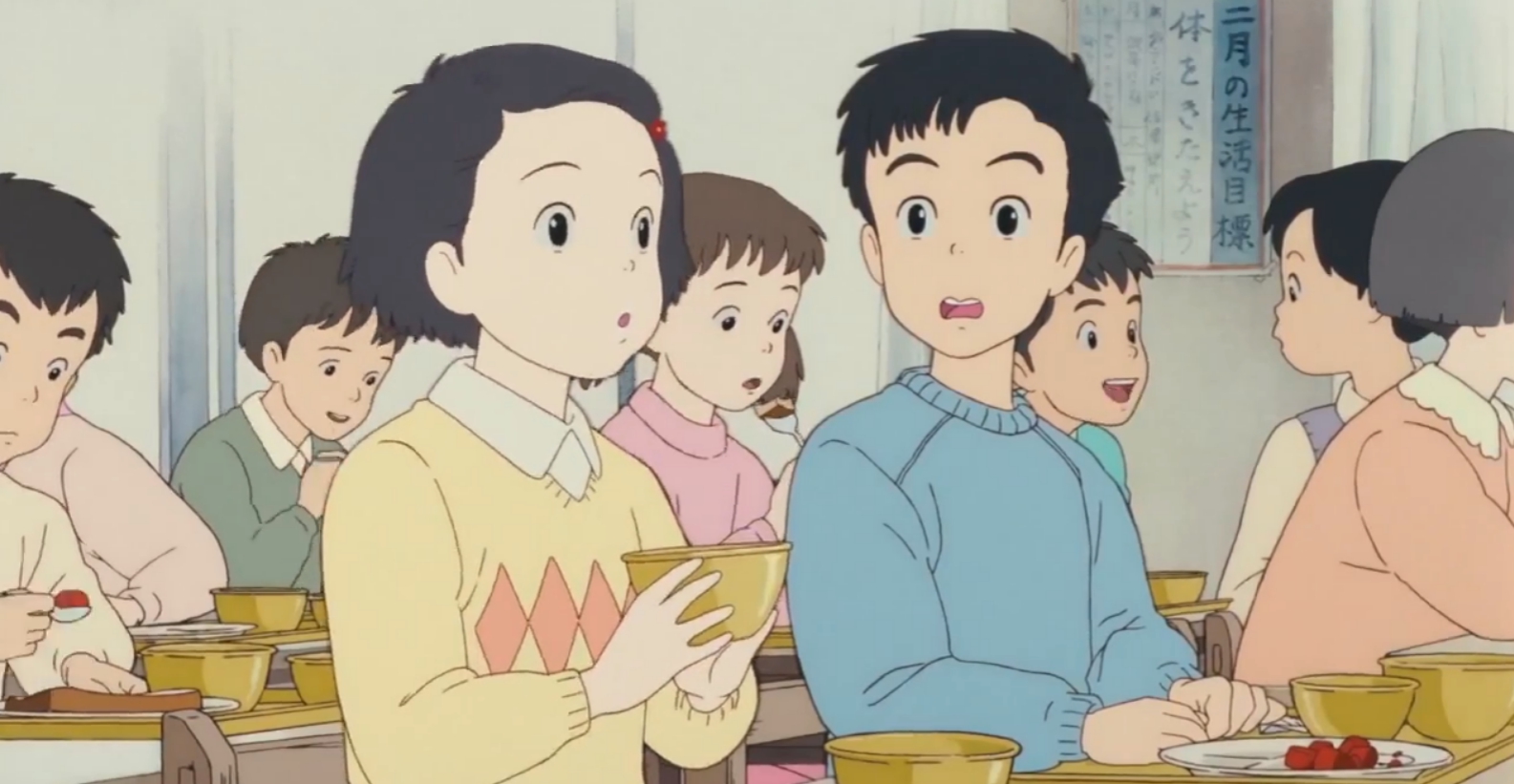 ………………………………………………….
The story is so strong. I am not usually a fan of this framing device where we jump from present to past, but this use of flashbacks is so strong that it complements the movie instead of hurting it. Critics have pointed out the strong adult approach that is present in Only Yesterday and that is definitely the case here. It is intended for women, but could be enjoyed by men as well. But it is mostly for adults as its story is very mature and deep.
We follow a 27-year-old woman as she journeys to the countryside and meanwhile reminisces about her 10-year-old self. This is not just your regular reminiscing, but it is important as she thus grows more as an adult and realizes her past and present mistakes. She is somewhat lost as an adult and she wants to fix that.
What I loved about it the most is its portrayal of childhood. Now there are a lot of movies about this subject matter, but this is easily one of the best of its type because it shows so truthfully how everything seemed better and more magical during childhood, but it also shows us that some of the problems and traumas faced during childhood are never really forgotten and they shape you as a human being. Incredibly powerful stuff.
………………………………………………….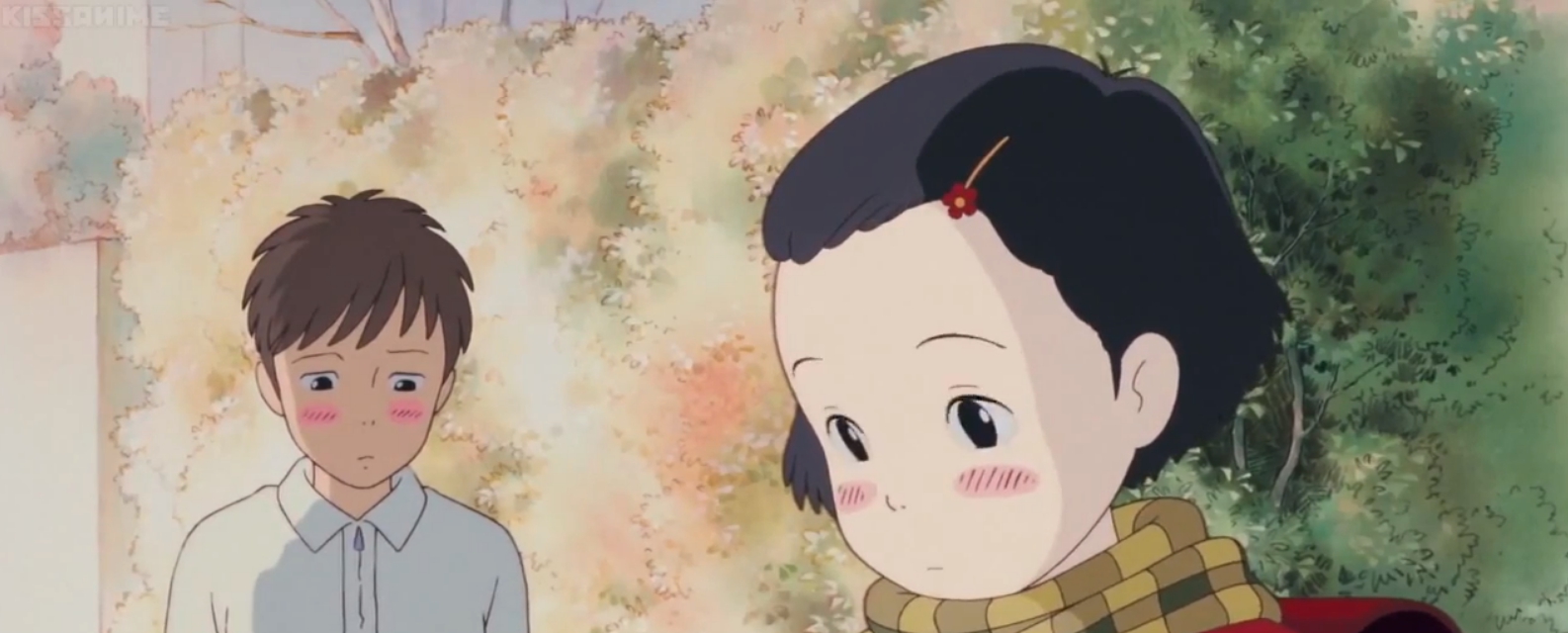 ………………………………………………….
And I loved her romance with Toshio, so well done. I rooted for them to end up together and it is implied that they did which was wonderful. Their conversations were just so wonderful and realistic that they were easily the highlights here in terms of the dialogue. Toshio is a great character and Taeka just might be my favorite Ghibli heroine or at least in the top two or three. She is beautifully developed and always grounded in reality as she is never portrayed as too good, especially as a child and I appreciated that.
Other characters aren't as memorable but they definitely help shape her experiences as an adult and as a child. Toshio's family does have some great moments with her as they pressure her into dating Toshio which was such a realistically depicted scene. Taeka's mother is also superbly realized, caring, yet also careless at times towards her. The same goes for her sister. And of course I liked all of her classmates and especially her love interest.
The scene where the two share their first conversation is just beautiful to witness. It wonderfully showcases the power and innocence of childhood love. All of the scenes between Taeka and Toshio were of course the other highlights. I loved the scenes with hitting puberty and the period talk is something you rarely see in animation and is greatly portrayed here. And her math problem led to such a great and relatable scene to me personally.
………………………………………………….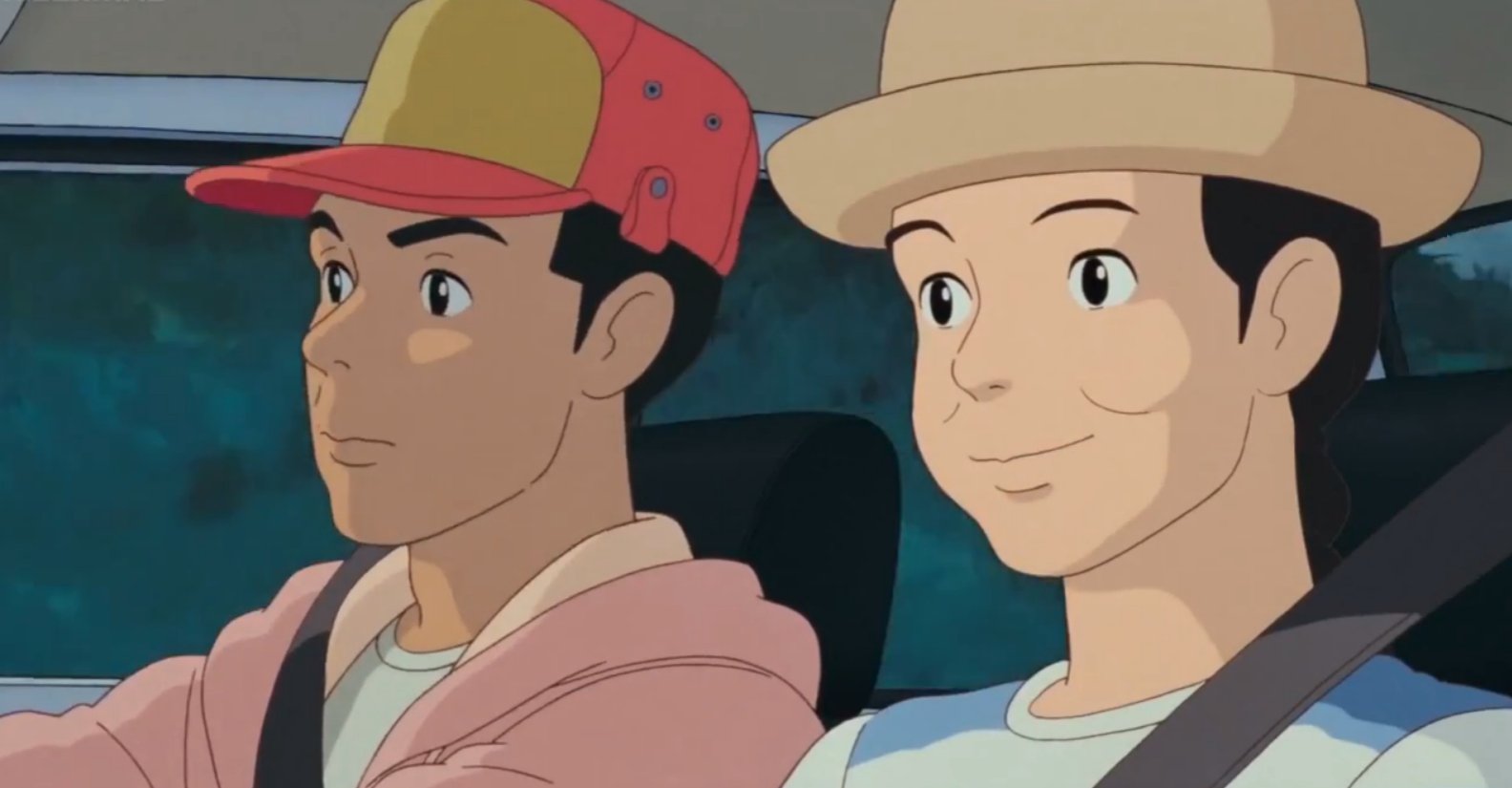 ………………………………………………….
But there is no denying the power of the last sequence. I just adored that ending and it is in fact one of my favorite Studio Ghibli scenes ever. There you see the need for the animated medium as this is a drama and not a fantasy but there it employs its flashback approach by bringing the kids on the screen together with her and facing her with her former self. That moment was just poetic and deep that I felt it emotionally. The fact that probably my favorite song ever The Rose was playing during the scene only heightened the emotion for me. It is the truly touching pinnacle of this entire mature and relatable drama.
Only Yesterday is beautifully animated. Now it isn't on the level of some previous Ghibli classics such as 'My Neighbor Totoro', but it is still incredibly strong. The film portrays its characters realistically as they are not overly pretty and perfect. The imagery is gorgeous and the attention to detail is once again overwhelming.
………………………………………………….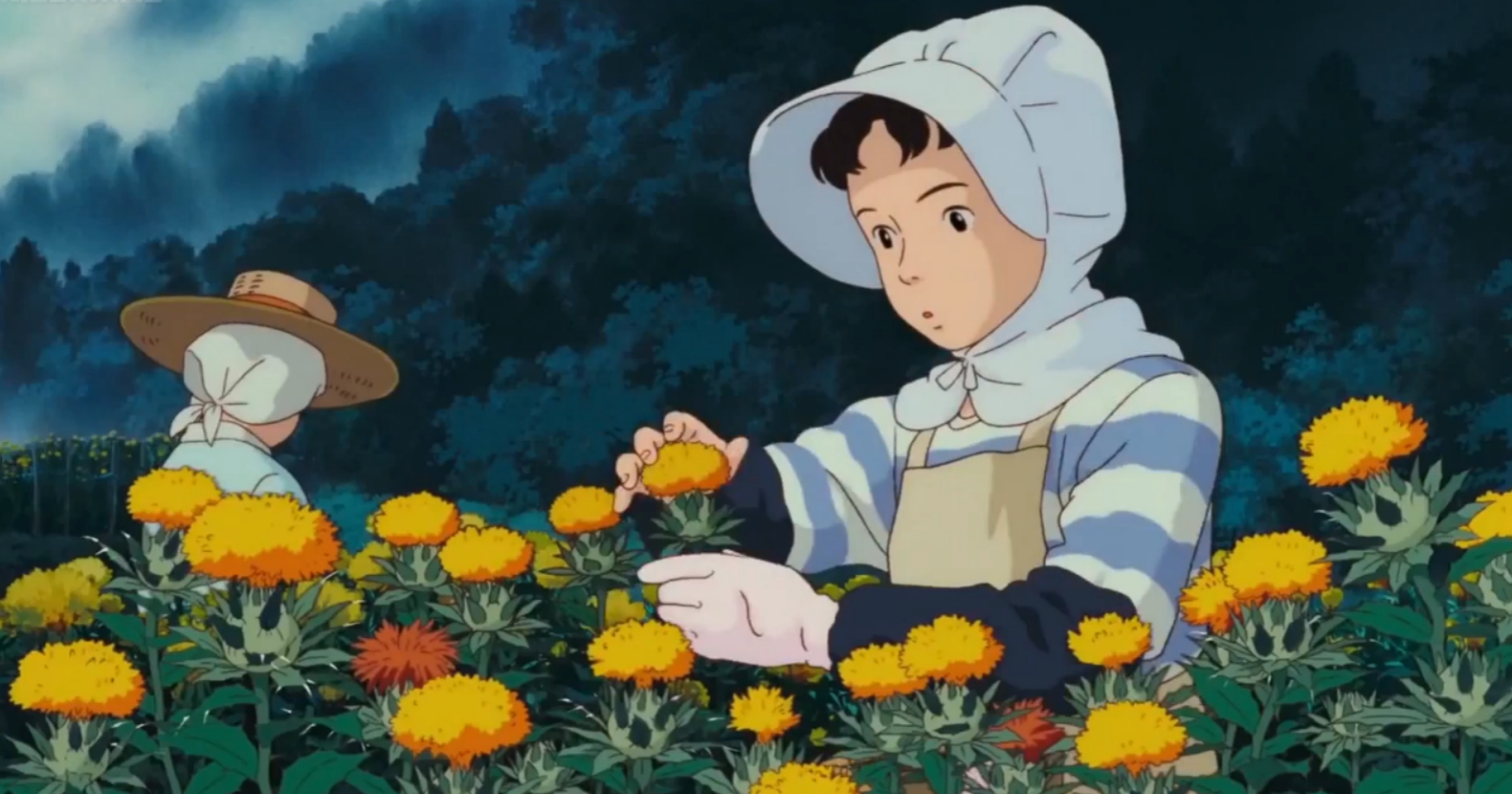 ………………………………………………….
The film showcases the importance of country life and especially farm producing and I just loved that. This studio has always been the proponent of living in the country, but this movie takes that to the next level as it also shows us the importance of working and how producing plants can be beneficial to not just your health but also emotionally as you help grow a living thing. The relationship between humans and nature is so well emphasized here and it shows us how the two can co-exist peacefully and productively.
The score is again terrific and not just in the ending, but also in its use of Hungarian and Romanian folk music as that somehow transcends and perfectly fits the country scenes. It is so well edited and directed and a further proof why I love Isao Takahata so much as he truly directs his movies stupendously and his Ghibli films are my favorites.
………………………………………………….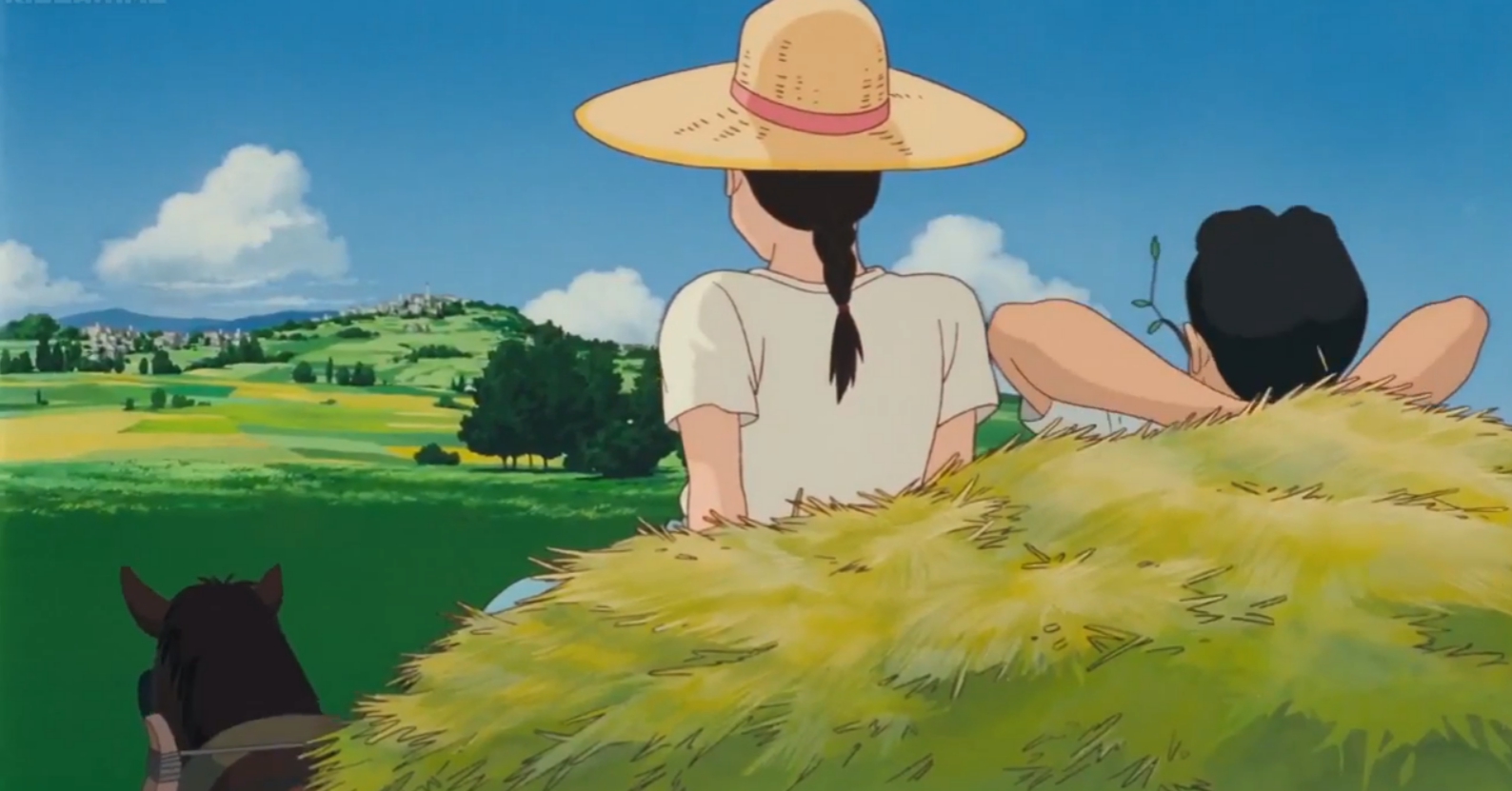 ………………………………………………….
Only Yesterday isn't perfect as I thought that some scenes weren't as compelling as the rest and the film needed more humor in my opinion as it was overly serious, but it truly is one of Studio Ghibli's finest outings and definitely near the top of the list for me. It is an underrated film that should be appreciated by more people and now that it finally came out in the USA, I am glad to see that start to happen. Also, it is easily one of the best that the very weak year of 1991 has to offer.
Only Yesterday is one of the very best that Studio Ghibli has to offer thanks to again gorgeous animation, a truly phenomenal score, excellent character development and a rich story. Its framing device is put to some great use, the film flows so well, it is beautifully directed by always great Isao Takahata and it is so emotional, relatable and ultimately deep in its very mature story. The highlight is the ending which deeply touched me with its song choice, imagery and strong emotion.
My Rating – 4.5
………………………………………………….