…………………………………………………………………….
One-Punch Man Review
One-Punch Man is a 2015 superhero comedy anime show directed by Shingo Natsume. It is such a hilarious, really entertaining anime.
Saitama is the strongest hero on Earth and easily defeats any monster with one single punch. However, he is bored by his immense strength as he never finds any opponent worthy of his time. I loved this plot as it was very interesting watching a superhero story parodied this extensively. It provides a suitable comedic approach to what would otherwise be a somewhat basic storyline.
…………………………………………………………………….
"Human beings are strong because we have the ability to change ourselves"
…………………………………………………………………….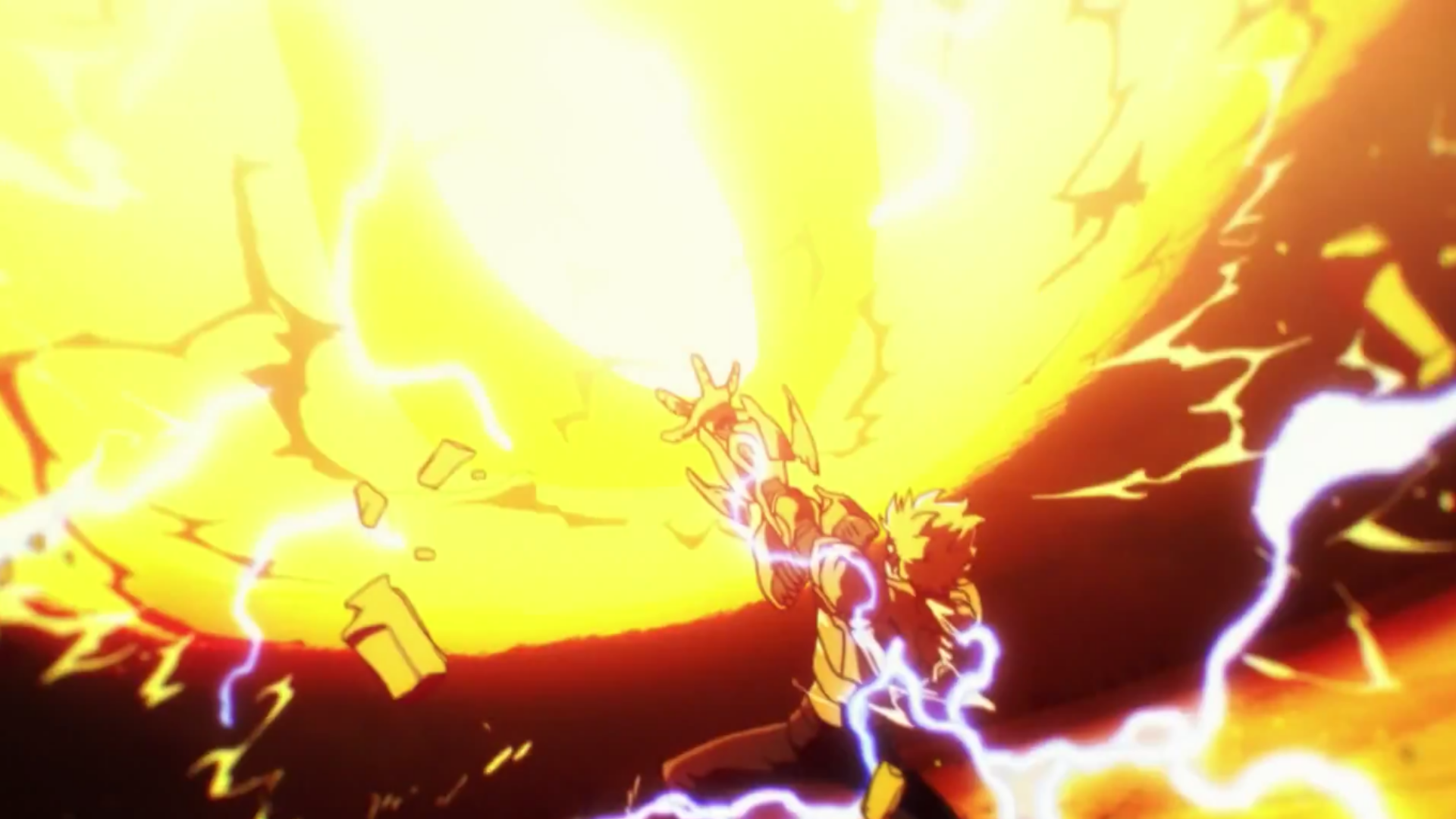 …………………………………………………………………….
But the show isn't just funny, it is also thematically very interesting. In Saitama, we get such an interesting protagonist and he truly is a one of a kind character. In fact, he is so great that he should in my opinion easily get in the conversation of entering the lists of the best main characters in the history of anime. He is immensely likable and approachable, but also extremely funny and him getting annoyed at the exposition and chatting of the villains was probably the funniest running gag of the series.
But as I said, those themes are great. It was fascinating watching a hero who is for once too strong for even a decent fight and truly the fights all lasted for mere seconds with the exception of the last one which was somewhat long. I loved his bored expressions. It was also great having a hero who isn't valued enough and that conflict was the strongest in this anime. The Hero Association was to me very interesting and probably the most intriguing aspect of the show, but it does also showcase people's tendency of categorizing each and every thing and person and how that system can be inherently flawed.
As for the other characters, Genos is of course a great companion to Saitama and the two are such a great duo and their dynamic was infectious. The monsters were very interestingly designed and though crazy, I liked how they looked and most of them were pretty original. Of the heroes, Tornado was funny, Atomic Samurai and Child Emperor were pretty forgettable and typical and Puri-Puri-Prisoner is a somewhat stereotypical and too silly gay character, but that wasn't a big problem to me given how the entire anime is silly almost entirely. The aliens looked interesting and had some very intriguing qualities to them and I really liked the main villain and that fight was the only extensive one here and I liked it quite a bit and found it to be a great conclusion to the first season.
One-Punch Man is wonderfully animated and it never has overly saturated colors which the majority of today's anime suffers from. Its look was polished and the movements were well realized. The character designs were the strongest thing about it as everybody looked great and some were quite authentic indeed. The anime mostly looked top-notch.
…………………………………………………………………….
…………………………………………………………………….
The action is solid, but I still had a problem with it. To me, that was the only somewhat problematic aspect here. I didn't mind the lack of fights and how short they were as that was an original and admirable choice, but I did mind the execution of the action which was sometimes quite poor. It was at times too fast and the camera movements weren't the strongest, cutting all the time and not allowing you to witness it properly.
But the humor is easily the best reason to watch One-Punch Man. Wow, how funny this anime is. I laughed countless times and it was consistently funny from the first to the last episode. Every superhero trope is perfectly reconstructed and made fun of which is why this succeeds at being an awesome superhero parody. Saitama is hilarious, but most of the other characters were also very funny. I loved how they made fun of endless talking before fights and the show made fun of these types of anime particularly strongly. Its humor and its energy combine to give it such a huge entertainment boost.
I also really liked the music here. I adore the opening number, I just love it! It is immensely catchy with good lyrics and it's such a great tune that I listened to infinitely by now. The dialogue was also strong and it has a pretty well crafted, smart script with many good subplots. However, the pacing was pretty off at times and I really didn't like the middle part as much as I liked the first and last couple of episodes. That's because the show struggled whenever it focused on other characters as Saitama is such a strong presence and he was sorely missed whenever he wasn't on screen. But it's also because some of the other characters were a bit boring to be frank and almost needless. But that is one flaw I've found in an otherwise great anime.
One-Punch Man is an awesome mix of superheroics and comedy with many laugh out loud moments, such a strong script and it has an excellent and very memorable and likable protagonist in Saitama. It is a consistently funny and entertaining anime that also has an interesting plot and very good animation and is just a blast to watch.
…………………………………………………………………….
Worst Episodes: The Strongest Man and The Deep Sea King.
Best Episodes: The Ultimate Disciple and The Dominator of the Universe.
My Rating – 4.3
…………………………………………………………………….