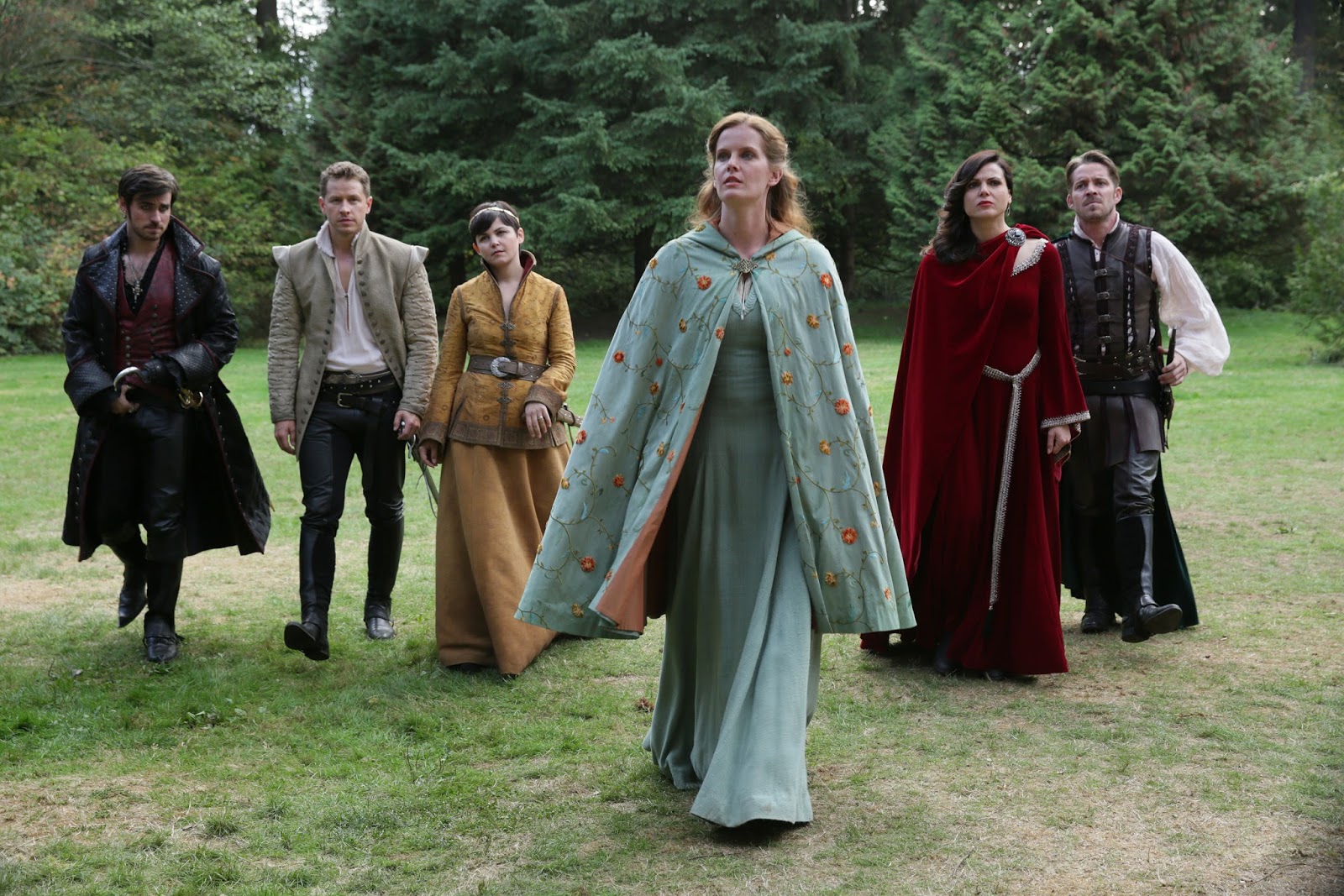 …………………………………………………………………..
Once Upon a Time Season 5 Review
The fifth season is easily the worst so far of Once Upon a Time and even though it is entertaining, it got too ridiculous and convoluted.
The season is split into two parts with two different storylines as is usual. Let's talk about the first, inferior one. The first half starts where the fourth season left off – Emma going dark. And I have to say that the way they handled The Dark One subplot is very disappointing as it had so much potential. Emma was basically good the entire time and Hook eventually became The Dark One himself and that conflict was pretty boring and overly stretched.
……………………………………………………………………
"As long as she's inside me,
her baggage, her karma,
call it what you want, will always be there"
……………………………………………………………………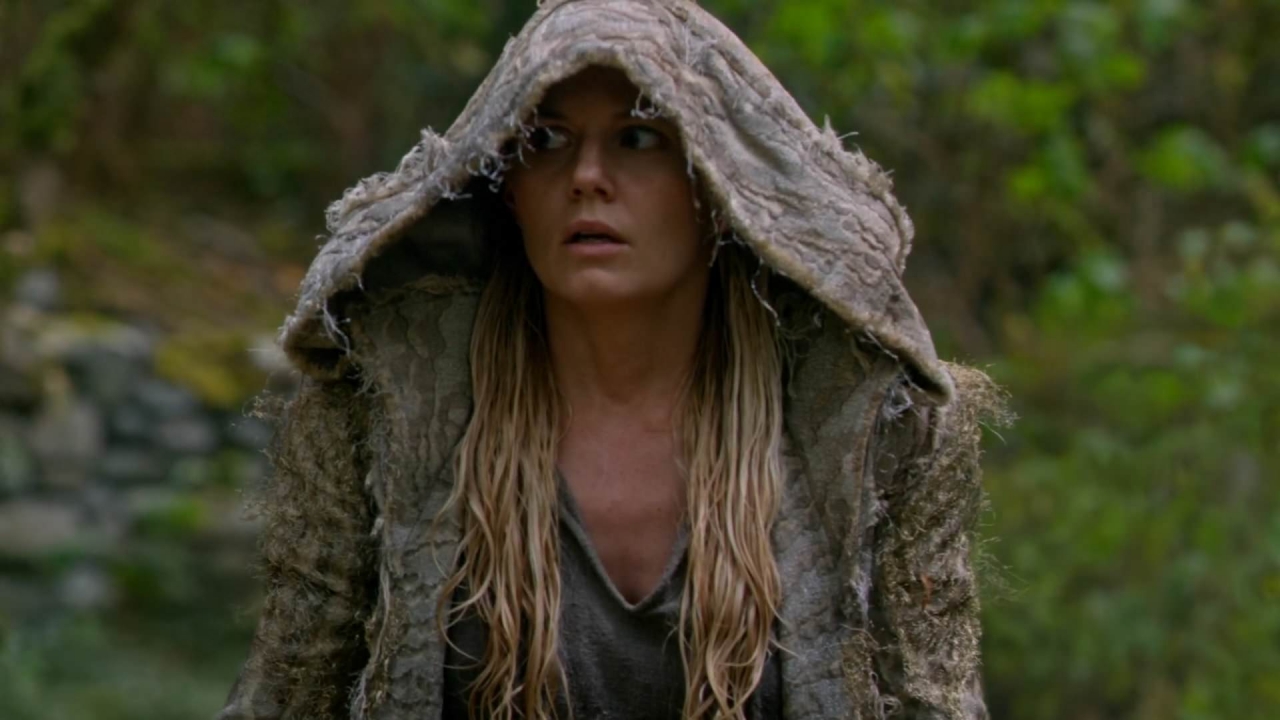 …………………………………………………………………..
It did lead to a lot of emotional moments between the two, but because Hook eventually stayed alive, all of that plot and his death was rendered pointless. But I have to say that I really enjoyed the bit with the other Dark Ones as that was very interesting and those figures were visually appealing and appropriately menacing. I also really liked the subplot with Merlin and Nimue as it was so well realized and a perfect flashback to reveal the backstory to the first Dark One. Merlin being black and young was an annoying choice to me, but at least he was a solid character as is Nimue and both are pretty good.
Even though that Dark One subplot has its moments, everything about Camelot is so boring and uninspired. What they did with Arthur is so frustrating as he is presented as this whiny, power seeking fool instead of a powerful, noble hero he was supposed to be. That twist on the usual characterization is here very bad. And the fact that 'The Sword in the Stone' is the Disney film most prone to OUAT treating and they ruined it is just so incredibly frustrating.
And of course there's Merida. Wow, if they ruined Camelot, they more than ruined 'Brave'. Merida is an okay character, but I found some of her personality traits not so (ahem) brave and the fact that another character got paired with Belle in the flashbacks is very annoying. Her story and her episodes were not only the weakest, but also the dullest.
…………………………………………………………………..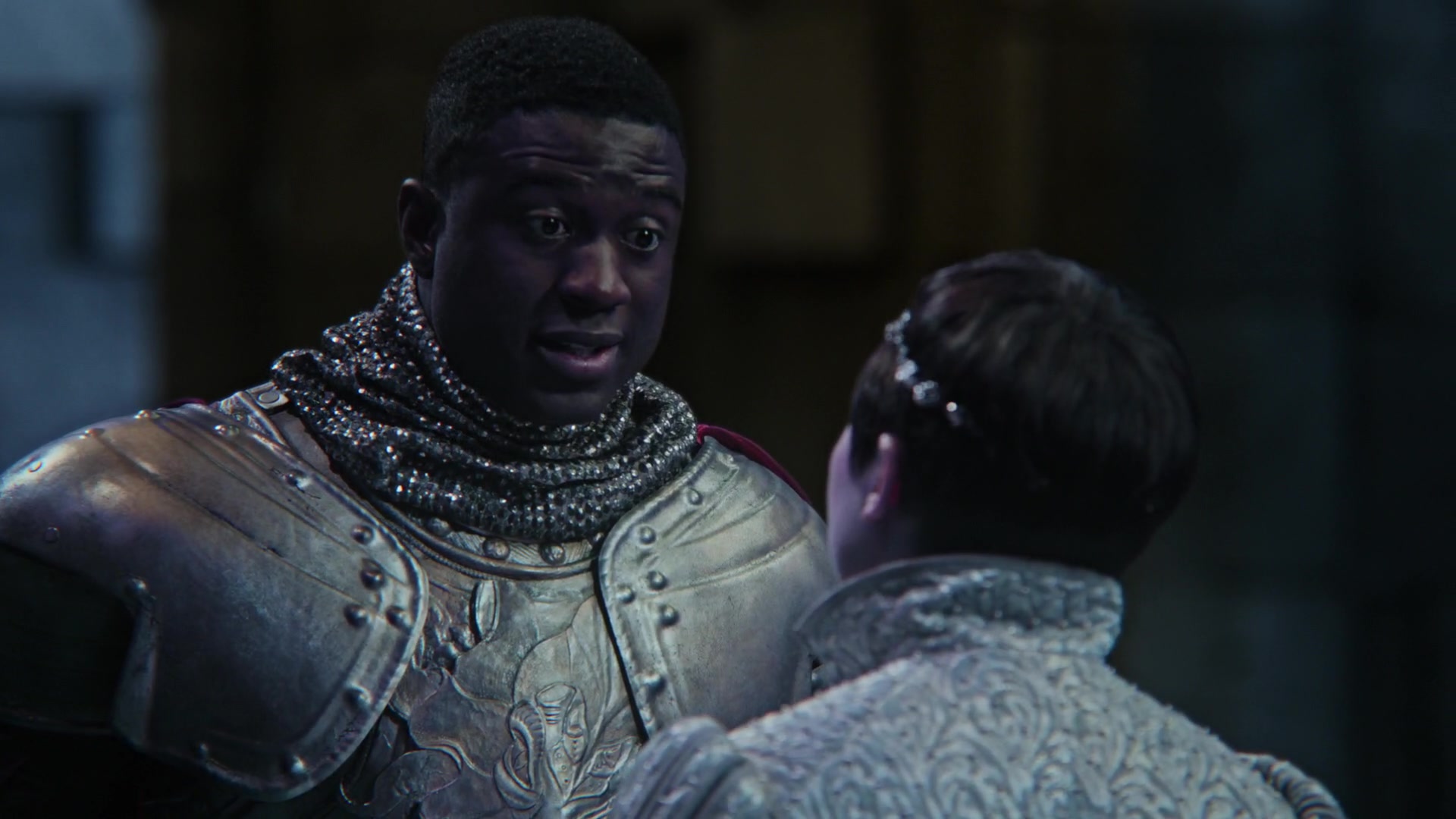 …………………………………………………………………..
But thankfully, the other half of the season is pretty good and a vast improvement over the first one. The Underworld is frustratingly Storybrooke with orange, red colors, but at least its residents are solid with Hades being a pretty good villain. I disliked his demise so much, but at least he was pretty menacing before and sometimes even posed genuine threat to the main characters. And I really liked his portrayal as a cold, over-the-top and calculated villain.
Gaston and his episode are so boring and what they did with Ruby was a two-edged sword. Her and Dorothy basically became a couple ant it was obviously fan service, but a disappointing one as I would have much preferred to have seen Mulan find happiness instead. But at least that episode was pleasant and overall satisfying, if terribly rushed.
'Hercules' wasn't adapted that well except for Hades because Hercules himself and also Megara are so bad. Yes, not only are they incredibly boring and unlikable, but also not reminiscent to their original counterparts at all and are easily two of the worst characters ever in the history of this show.
…………………………………………………………………..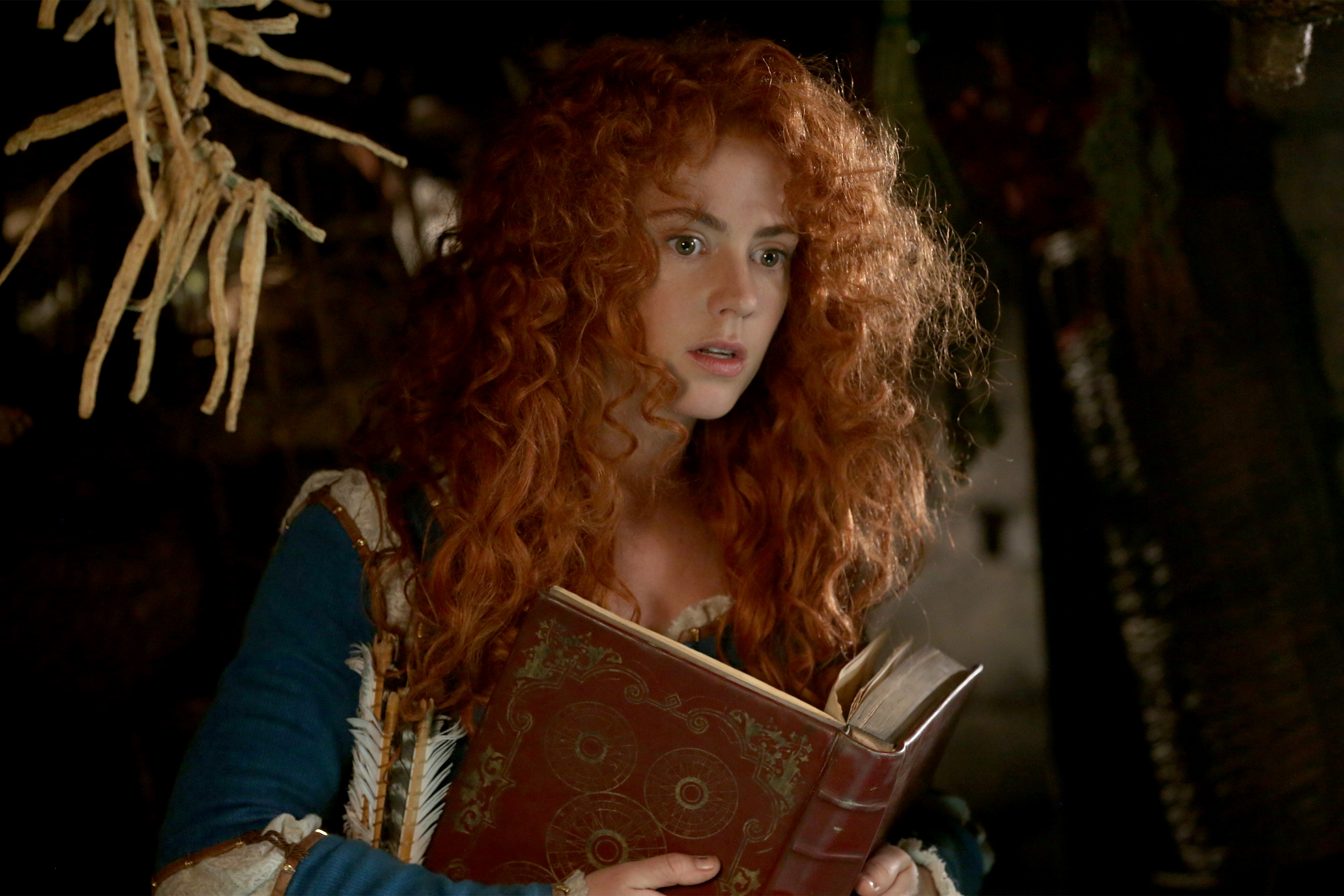 …………………………………………………………………..
But I have to say that I liked this arc overall as it led to some pretty interesting plot points. Charming fighting his brother was ludicrous, but the other part with Zelena and Regina is easily the finest point of this whole season. Yes, Cora should have never gone to heaven for all the horrible things she's done, but I still really enjoyed her here and especially her redemption arc which was a satisfying conclusion with her character. And as I said, the two sisters finally became genuine sisters and they warmed to each other in a very pleasing, nicely executed fashion.
Let's talk about that finale now. Unlike previous seasons, Hades was disposed of pretty quickly here and the entire two of the last episodes dealt with the next villain which is Mr. Hyde. I liked both Jekyll and Hyde and I found both of their depictions to be pretty satisfying. But what this does for Regina is very intriguing. Her redemption has consistently been the highlight of this series and her struggle during these two episodes was so phenomenal and emotional. And the fact that they managed to bring back The Evil Queen, but in an intriguing instead of repetitive manner was ingenious and just such a perfect setup for the next season.
Let's talk about the main, regular characters as I pretty much summed up my thoughts on the new ones in the previous passages. Snow White continues to be annoying, but I really did like her decision to go back to her routes as that was a meta joke aimed at the show itself. Emma was frankly boring. I liked the emphasis on her at first, but later on she became too obsessed with Hook and became a much weaker female character than she had been before. As for Hook, I liked him, but as I said before, his eventual resurrection was the worst thing in this season as his death could have been tragic and important and instead became another unnecessary plot point.
…………………………………………………………………..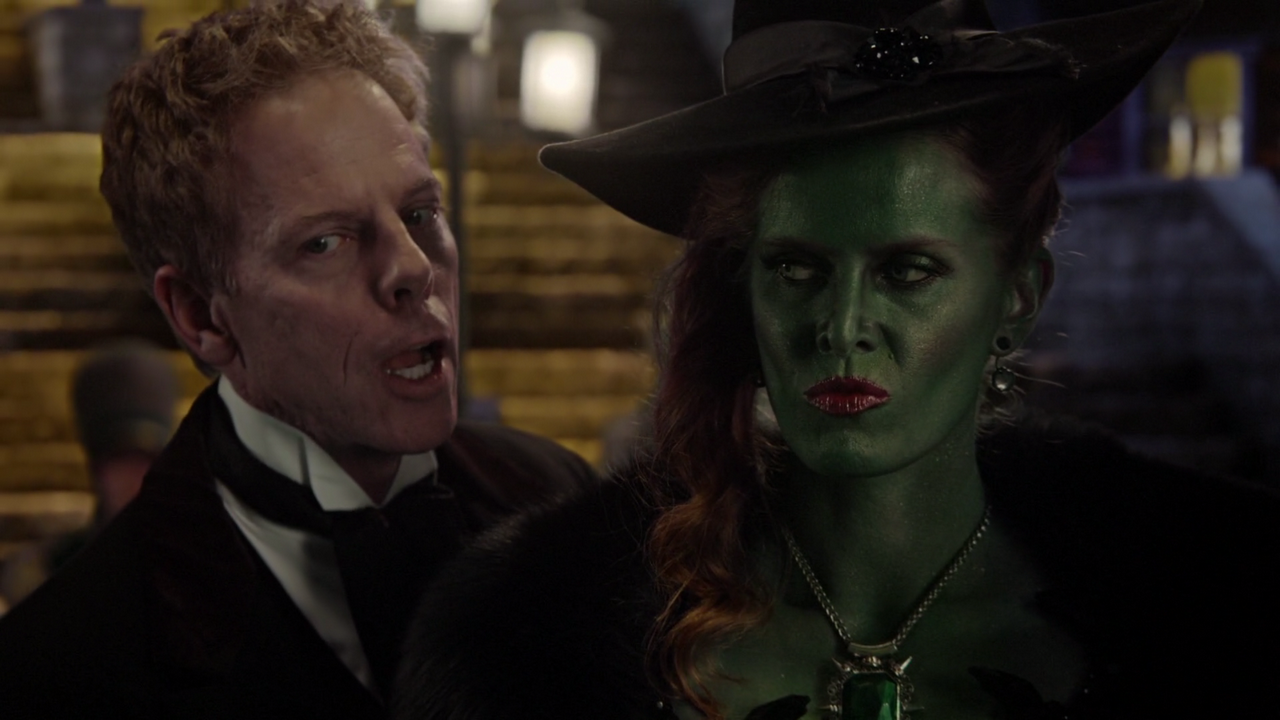 …………………………………………………………………..
David was boring and Belle was pretty odd as the fact that she wanted to end the relationship just when Rumpel was getting better was pretty weird. But they were solid as usual together and Rumpel got back to his dark side in a satisfying manner and I can't wait to see more of that in the next season. Henry was so annoying here in spite of the subplot with his girlfriend being mostly sweet. Robin Hood's death wasn't tragic because he became such a boring non-entity of a character that they should have killed him off even before. And of course, Zelena and Regina are the standouts as Zelena going good was a great turn for the series and Regina facing emotional turmoil was excellent.
Greg Germann did such a great job as Hades as he was so pleasantly theatrical and memorable in the role. He is easily one of the better villains of the show. As for the regular cast members, they are all good, but again the highlights are Robert Carlyle, Jennifer Morrison, Lana Parrilla and Rebecca Mader. Mader was so fantastic in a difficult, emotional role and Lana Parrilla continues to be absolutely amazing as she is so terrific in every part of her performance. As for the pacing and visual effects, both continue to be weak, but at least the dialogue was solid in the second half, but mostly too simplistic.
In the end, this fifth season of Once Upon a Time is easily the worst so far thanks to too many boring or ruined characters, a convoluted and sometimes too ridiculous storyline and a weak, tedious first half, but the second part of the season is pretty solid, some of the relationships are great, the acting is pretty good and the finale was an interesting setup for the next season. But it is most of all pretty positively crazy in its silliness and it continues to be an entertaining show.
Worst Episodes: The Bear and the Bow, The Bear King, The Brothers Jones, Her Handsome Hero and Last Rites.
Best Episodes: Nimue, Swan Song, Souls of the Departed, Sisters and An Untold Story.
My Rating – 3.7
…………………………………………………………………..